Are you looking for an original way to celebrate your birthday? Want to surprise your loved one, to get engaged, or celebrate an anniversary or wedding?  Need something new for a corporate day out or special occasion?  These days no-one wants gifts, instead they want memorable experiences and that's exactly what we offer here at Tour the Valley, as each of our tours are tailor-made just for your group and occasion. Get together with your co-workers, friends or family and book a private wine tour of the Yarra Valley with your very own dedicated vehicle and driver.  Let our experienced local tour guides tell you the stories behind the places you visit.  Want to experience activities other than wine?  No problem, we'll work with you to put together an itinerary of all the places you want to visit here in the Yarra Valley and Dandenong Ranges. Your unforgettable event is only a click away.
Consider a personalised private Yarra Valley tour for your next:
Have you ever had a birthday wine tour? A private winery tour just with your group of friends? Are you celebrating a 30th birthday (or 21st or 40th or 50th soon)? Our private birthday winery tours are are a very popular way to celebrate a birthday because you, the birthday girl/boy, get to have just as much fun as your friends, knowing that your tour guide has it all under control. How great to hand over the reigns and let someone else do the organising, make the bookings, map out the route, do all the driving, know where to go and at what time, all to ensure you all have a great day out.
We work with you telling you of all the options so you get to choose where you'd like to go. We collect you from wherever you're staying, be it Melbourne CBD or locally. And the great thing about a private tour is, you have great flexibility if things change on the day, if you are enjoying yourselves at a winery and want to stay longer, why not? After all, the day is all about you.
Get in touch today about a celebratory birthday tour and let's get a date in the diary for your next birthday.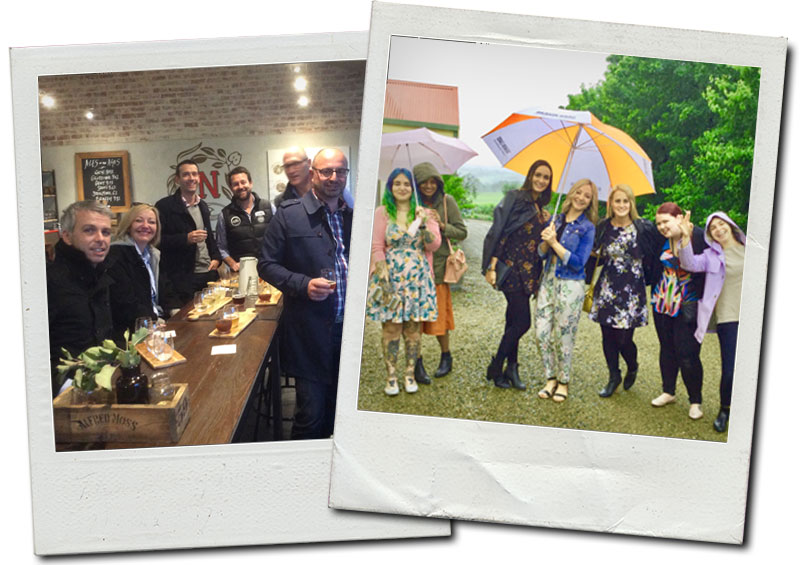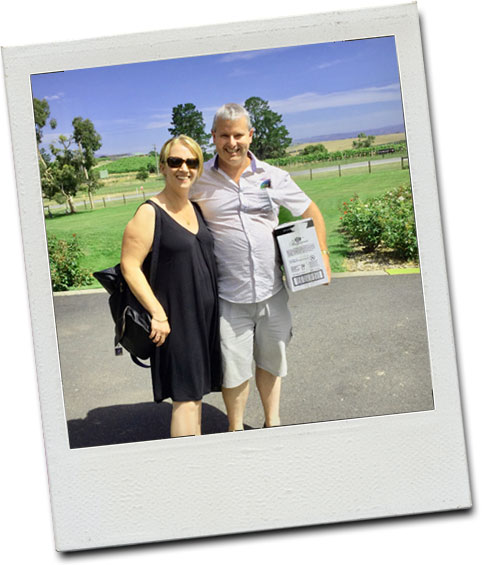 Are you stuck for ideas for an anniversary present? Would you love to treat your partner to a wonderfully romantic private Yarra Valley tour just for the two of you, to spend the day together exploring a new region, being driven around like VIPs, having worked out exactly where you'd like to go on your special celebratory tour? Your partner will be bowled over that the day has been created just for them – if he or she loves art galleries then we'll include them in your tour, if they love gardens we'll build that into the itinerary, if they only drink cider, let us create an entire day entirely around all the local cideries. It's YOUR tour, so let us know what you'd like to do on your tour by filling out our tour questionnaire and we'll create a very special bespoke tour to show your partner how much they mean to you. It can even be a surprise tour – we're great at surprises!
Organising a work 'Christmas do' or Office Party can be hard work, especially if there are only a small group of you or you're trying to find something new and exciting for your team building day out this year. Corporate days out don't have to be boring though, or the same as last year – why not treat your team to a day out in the Yarra Valley on their own private tour? Tell us your date, how many in your group, what you like doing, and what your budget is and watch us come back with some sensational creative options for your next office function.
'Catch your own Lunch' is a popular option for corporate groups, as it is something totally different, it's quite a novelty watching your boss try to fish, and you then get to enjoy the fish YOU caught for lunch, served up at the local pub with a side of salad and chips! We love putting together fun new itineraries for corporates, so whatever your whim, let us know when you enquire and we'll put our thinking caps on and get back to you and start planning your best corporate day out in the Yarra Valley ever.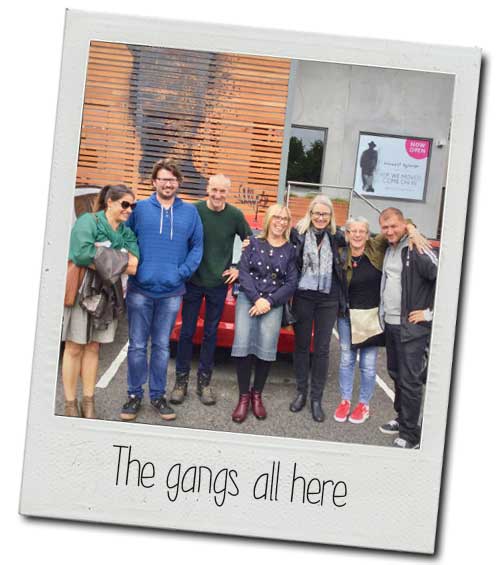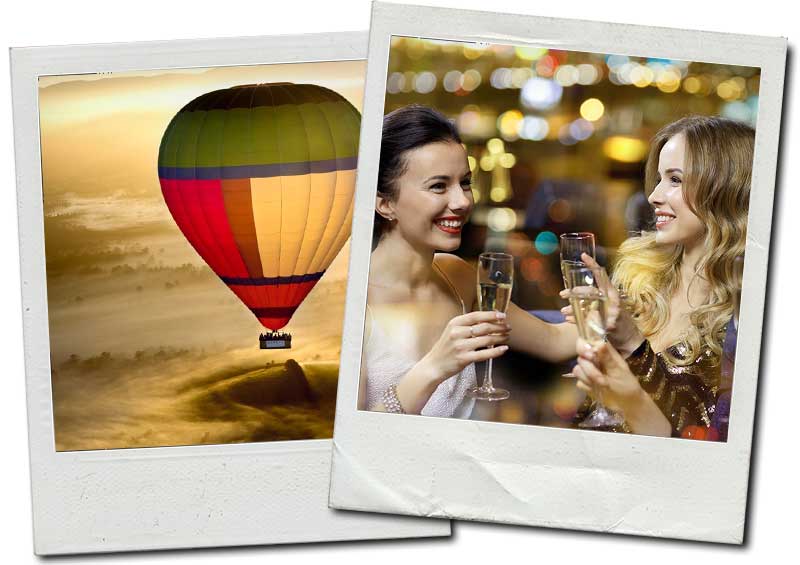 Are you after a hen's day or buck's do out in the Yarra Valley? Have you got family visiting from overseas you'd love to spend time with on a wine tour? Are you getting married in the Yarra Valley and want to explore the region some more? Or coming up for a wedding and want to stay on and enjoy a wine tour the following day? Is someone leaving work and you want to treat them one last time?
Whatever the occasion, we can create a fantastic day out for you and your group that will show you the very best the Yarra Valley has to offer and we can mix it up to suit you and include venues and activities that fit with your interests? Just fill out our enquiry questionnaire so we can get started on pulling together a great itinerary for your private tour.