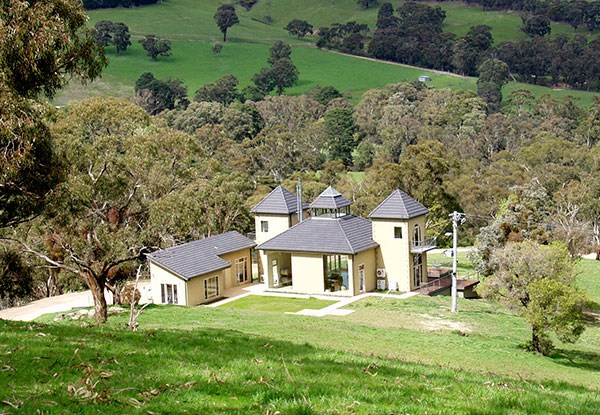 The beauty of a full day tour with Tour the Valley is that you can cram in as much or as little as you'd like – you can visit numerous wineries and cellar doors or opt for a gentle relaxing day, really savouring the moment at each place. It's your day, and we work with you to make sure we take you to places that you're interested in. For example if you love sampling unusual wine varietals, we'll include visits to wineries and cellar doors offering just that, if you only want to visit big name or boutique wineries, we'll build that into your day, if you don't want to do any wine tastings but are a fan of gin, beer, cider, cheese or chocolate - the Yarra Valley has all these options available for tasting, so let us know what interests you when you fill out our questionnaire and we'll build an itinerary just for you.
The same applies to lunch on your tour – you might like to grab something yourself on the day, or share some platters with a view over the vines, catch your own trout and have it cooked up and served to you for lunch at the pub or have a hankering for wood-fired pizza at a winery. You might be looking forward to a 2-course lunch with wine and views – you can even have a degustation and take all day over it, if you so desire. Again, just let us know when you fill out our online tour questionnaire and we'll come back to you with options, pricing, and a suggested itinerary.
If you're active and like outdoor activities, you'll love climbing through the tops of the tall trees at Trees Adventure, or hot air ballooning high above the Yarra Valley, there's skydiving for daredevils or for the really fit, we can arrange for you to kayak down the Yarra River. If you're more into art galleries and glass blowing, hand-made jewellry and craft, let us know because we know all the best places to take you. There's plenty for children to enjoy too with Healesville Sanctuary's indigenous animals and birds of prey, plus opportunities to get up close with the roos and wombats. Gardens are a specialty here in the Yarra Valley & Dandenong Ranges, and depending on the time of year we have giant water lilies we can take you to, world-renowned species of rhododendrons ablaze with colour, fruit trees laden with fruit you can pick, tulips as far as the eye can see, maples turning every shade of red/orange/yellow, cool climate rainforest discovery walks, towering giant mountain ash that will amaze you – just let us know what interests you and leave the rest to us.
If you're after a Dandenong Ranges tour, let us know as there's plenty of things to do in the Dandenong Ranges. One of the star Dandenong Ranges attractions is a ride on Puffing Billy, the 100-yr old steam train that gently climbs its way through the giant tree ferns. There are quaint villages in the Dandenongs to explore which have wonderful views, cool climate gardens and forest walks, and great spots to stop for a bite to eat or Devonshire tea.
The Yarra Valley has a fascinating history and we can take you to some of its oldest vineyards as well as the newest, bring you to modern cellar doors in town as well as those reached via long winding driveways. At Tour the Valley, we're locals and as well as loving the region, we equally love sharing it with visitors.
If you have any questions you might find answers on our FAQs page but if not, please send us an email us or call us on 0493 294 608 and let's get your Tour the Valley tour arranged.