Marisa had her brother and sister-in-law visiting from interstate with their baby, so she booked a half day Yarra Valley wine tour for them and we managed to fit in tastings at 3 cellar doors as well as a fantastic lunch at Coombe!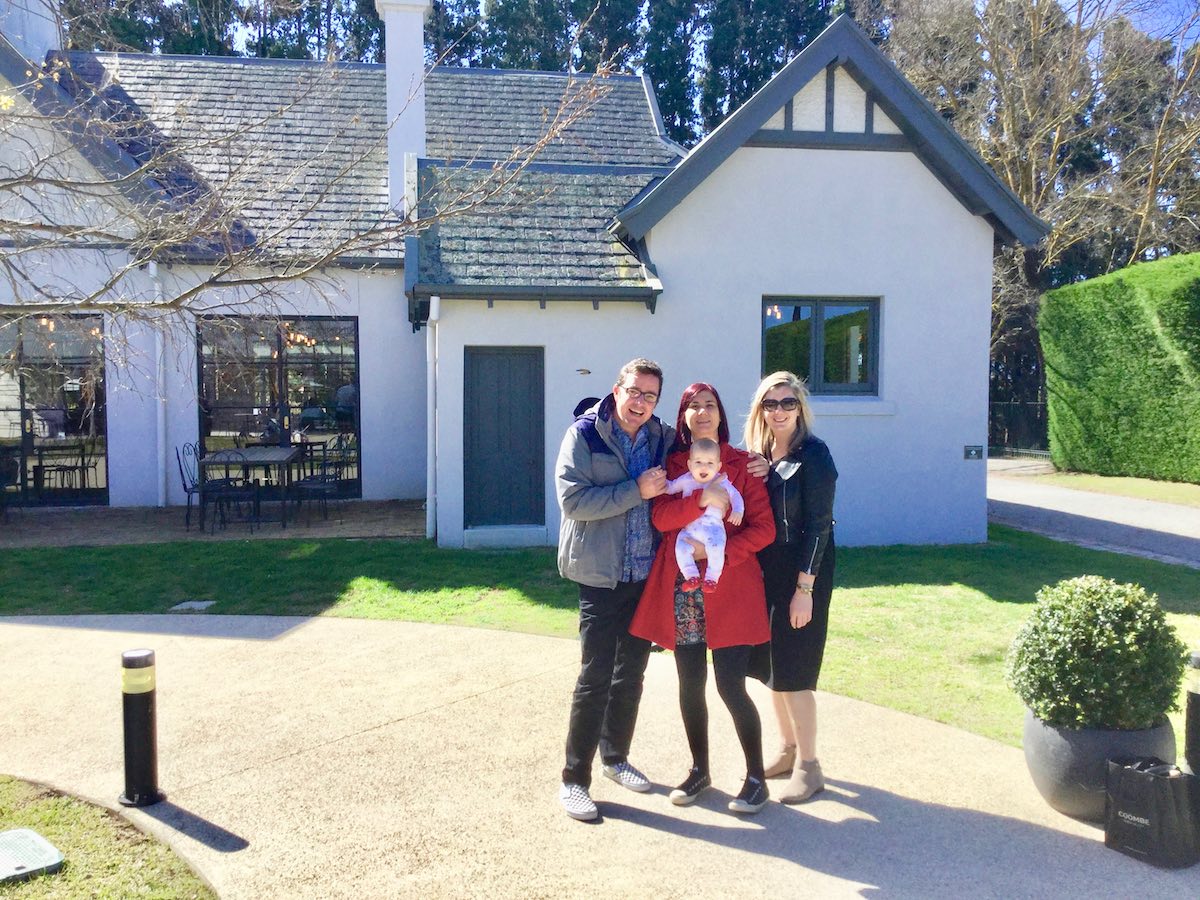 They loved Coombe the Melba Estate – understandably
John collected Marisa and family from Kooyong and once they'd fitted the car seat for the youngest member of the group (her brother's 6 month old baby) drove them out to Coombe Estate – former home of Dame Nellie Melba, one of Australia's most famous opera singers, who built Coombe in 1912 and lived there for the next twenty years.  They loved the renovated buildings, had a wonderfully informative wine tasting at the cellar door with Gordon, followed by a superb meal in Coombe's restaurant, which is beautifully designed, in the restored motor house and historic clock tower.
The beauty of us planning a half day for you is that we can create an itinerary where the places we visit are all close together so you have maximum time enjoying the places we visit rather than spending too long in the bus traveling from place to place.  After Coombe, John drove the short journey to Chandon, where the group got to taste their Sparkling wines, known the world over.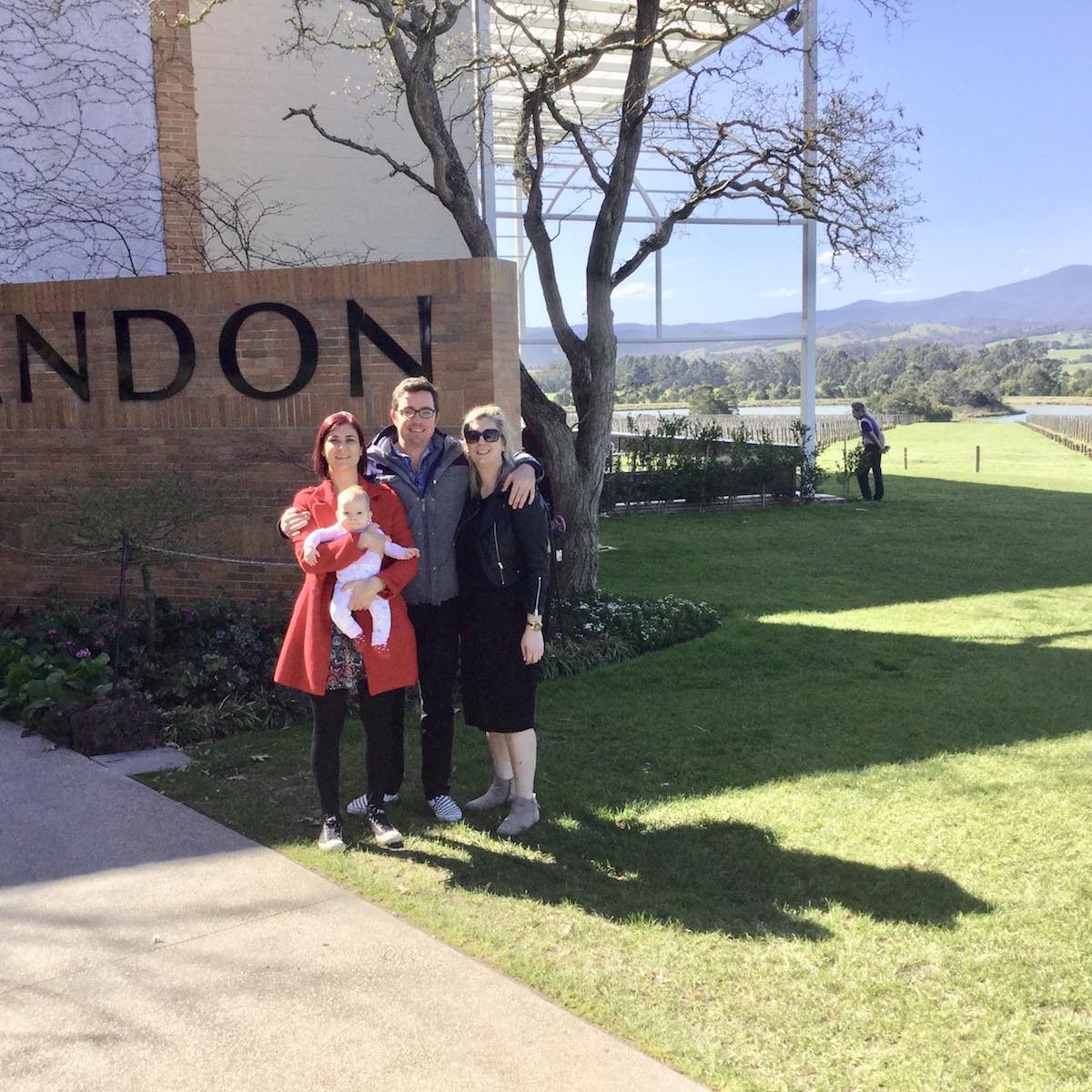 After their sparkling tasting, John drove them down the road to Meletos, again, just a short drive away, for a cider and beer tasting paddle.  They loved sampling Yarra Valley local brews made by Napoleone.
And that completed their half day tour – not a bad accomplishment, all in half a day.  John drove the happy group back to Kooyong and dropped them off, full of smiles, it had been just the kind of tour they wanted.
Our tours are tailored for you so if you want a half a day tour, or have a baby that needs a car seat fitting, or want to go to specific places – get in touch with us here at Tour the Valley and we can make that happen for you.  After all, it's your tour. 🙂