'The wines great and everything but we're REALLY keen to see the unicorns and kangaroos!'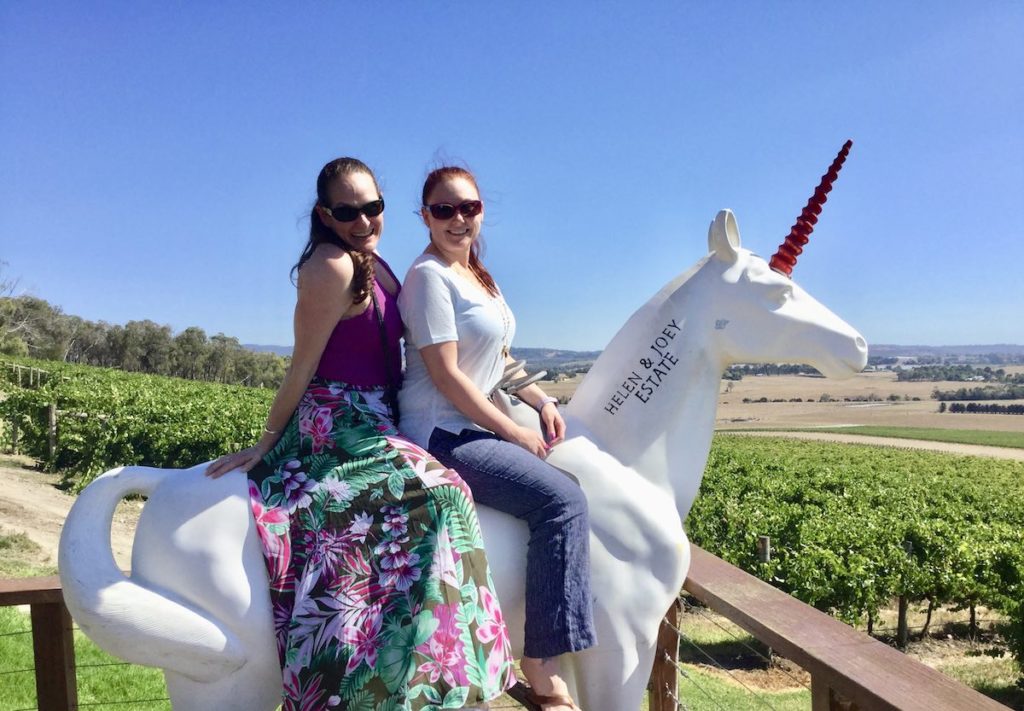 Our American guests Jason, Nicky, Ken, Heather & Michael were visiting Australia from Dallas, Texas and while they were very happy to try our Yarra Valley gin, wine & cider on their tour of the Yarra Valley, it was really unicorns and kangaroos they were MOST excited about seeing.
After collecting the group from Melbourne, John kick started their tour with a gin tasting at Four Pillars Gin in Healesville and they loved their gin lesson and were very taken with the surroundings.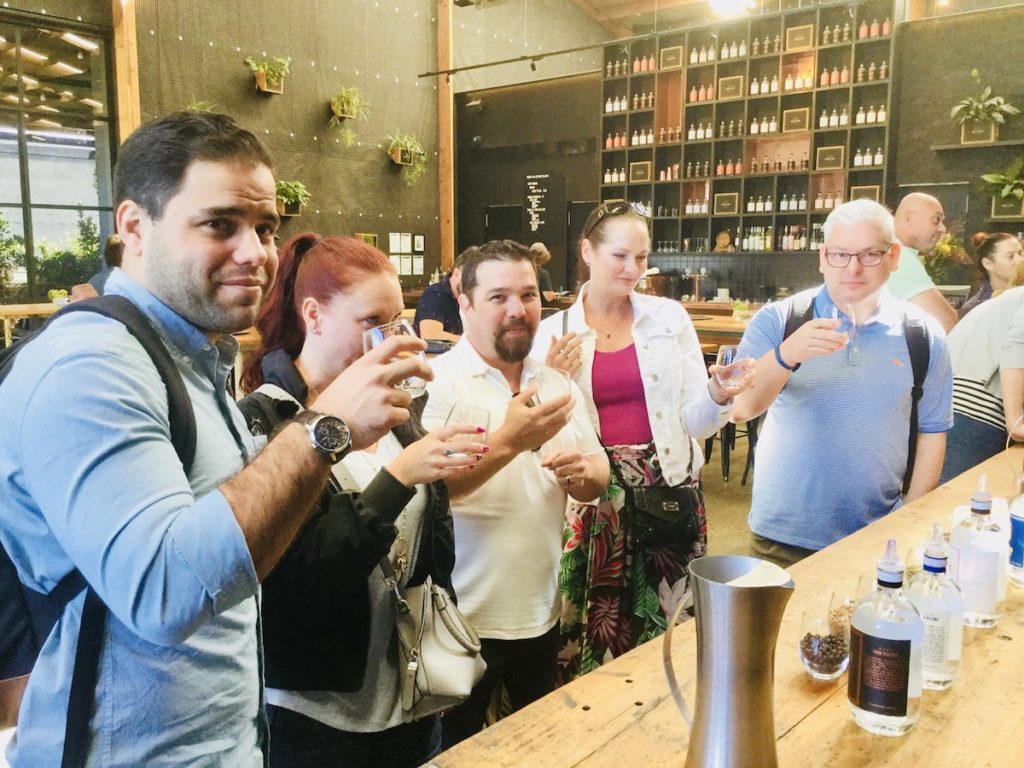 It's amazing how easily gin goes down as the first tasting of the day!
John then took the friends to Innocent Bystander, a concept they loved (doesn't everybody – 'a winery within a town?')  where they had a great wine tasting (from those gorgeous copper pipes, on tap) and then followed it up with a sensational lunch of share platters and pizzas and an obligatory glass of something of course – you're in a winery after all!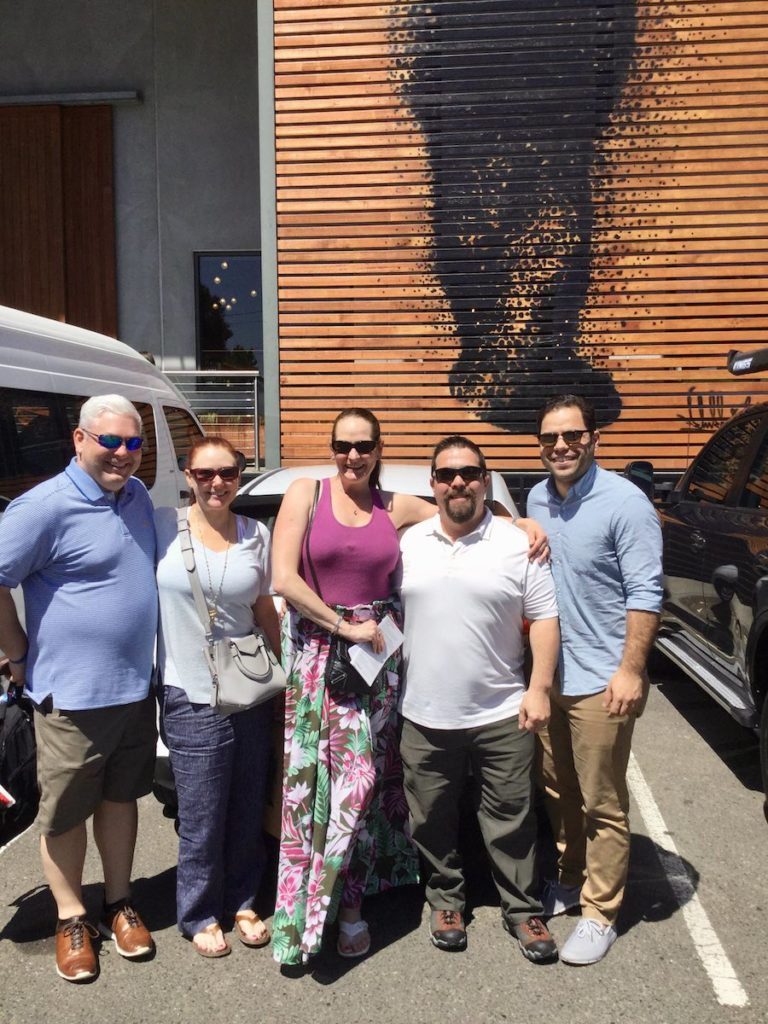 After lunch the group went to Meletos where they each had a cider and beer tasting paddle of Napoleone's craft brew and these (as you can see) went down a treat.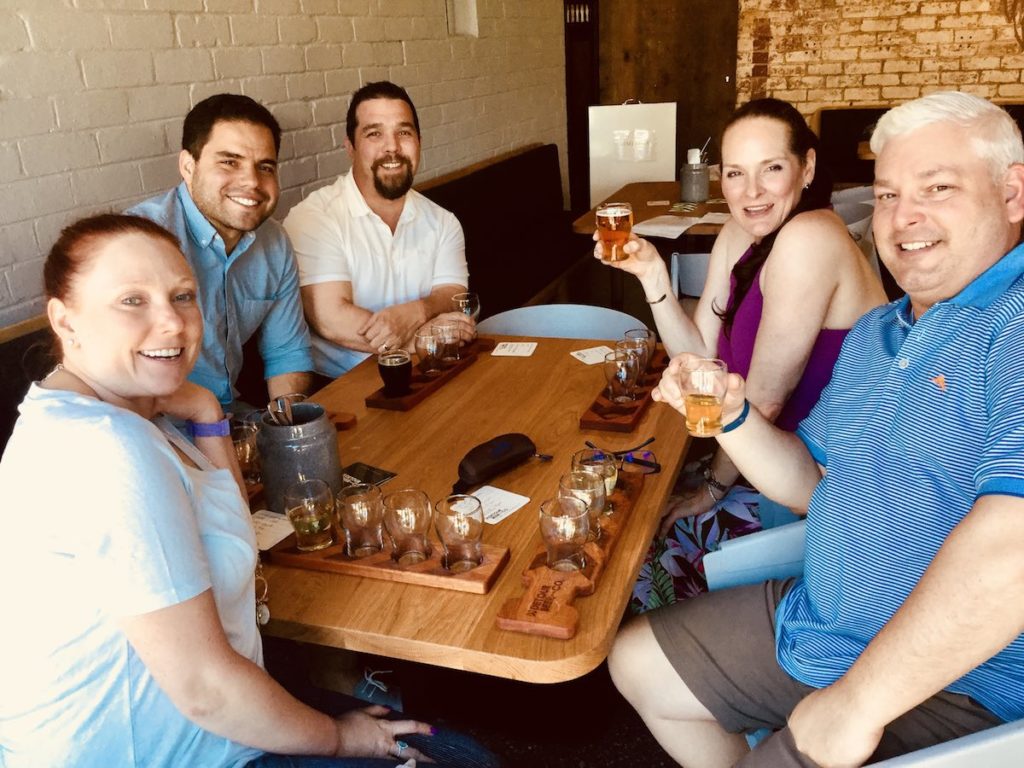 The next venue on the day's itinerary caused great excitement because Nicky had read about Bruce the unicorn (I know, not award-winning Yarra Valley gin or wine but a non indigenous unicorn!!) so really wanted to go to boutique winery, Helen & Joey's Estate, for a photo opportunity with her and Bruce.  And she got it.  She and Heather clambered up and demonstrated their prowess at bareback riding 'Forth Worth style' (are there many unicorns in Texas?) and when they'd finished their exhilarating ride, all enjoyed a wine tasting of H&J's sensational wines.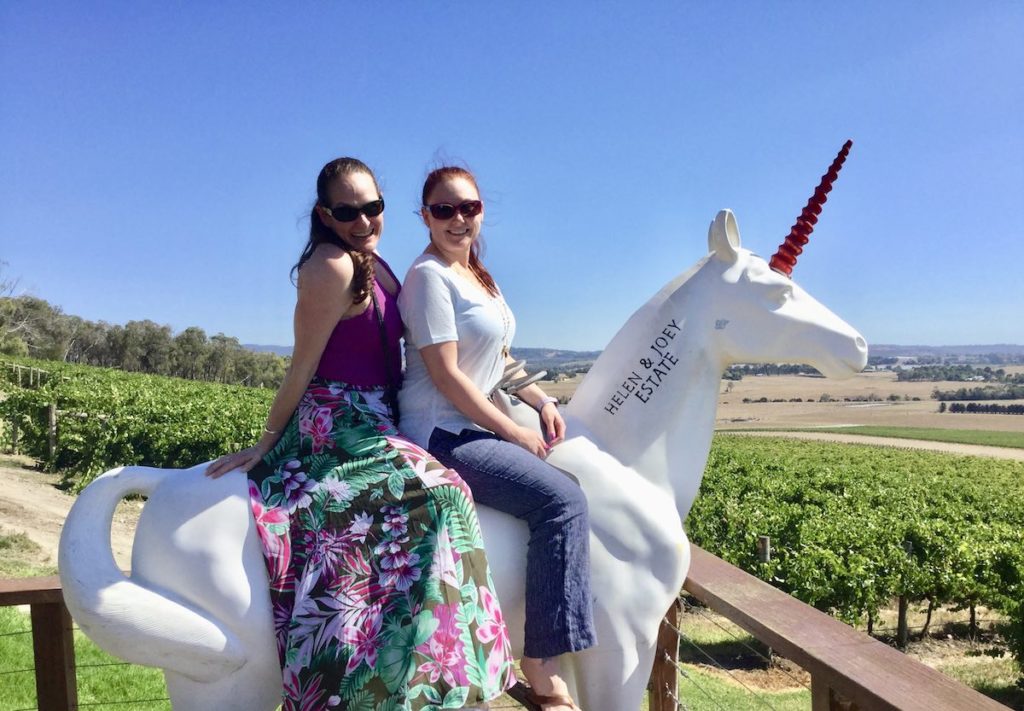 To top their day off, as John was driving them back to Melbourne he pulled in to Yering Gorge Cottages at the Eastern Golf Club as he knew there'd be kangaroos grazing there and this was seriously the highlight of their trip.  It is pretty special seeing roos grazing in the wild, especially through the eyes of our guests from abroad and the fact that we see roos most days here in our everyday lives, just reminds us how lucky we are.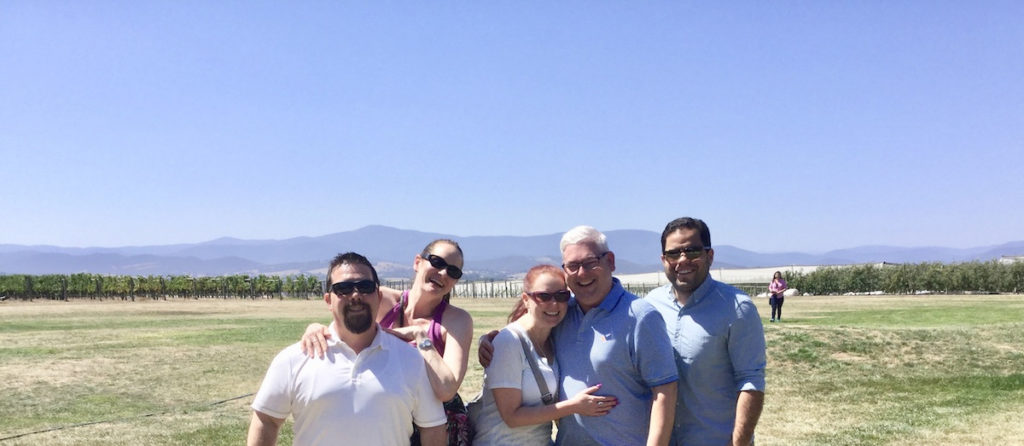 (and no, that's not a kangaroo in the background, it's a passerby, tis is just a great shot of the mountains in the background!)
If you too have read about our kangaroos, unicorns, wine, gin, cider or beer and would like an up close and personal taste of it all – get in touch via our questionnaire or give us a call and we can put together a magical itinerary, full day or half day, just for your group.