Your Staff deserve a big thank you every now and then, it makes them feel valued, more loyal to you and their productivity will soar. Take them on a Yarra Valley Wine Tour, personalised to your own group and tour privately so they get some good bonding time together.
Ben wanted to take his team out for some R&R in the Yarra Valley and we worked in with him to collect them from Melbourne CBD at a time that worked for them and then dropped them back at a train station after their tour so they could continue on their adventures in Richmond.  We love being able to create a day out that works for you and your group – that's why all our tours are private and personalised – because everyone wants something slightly different.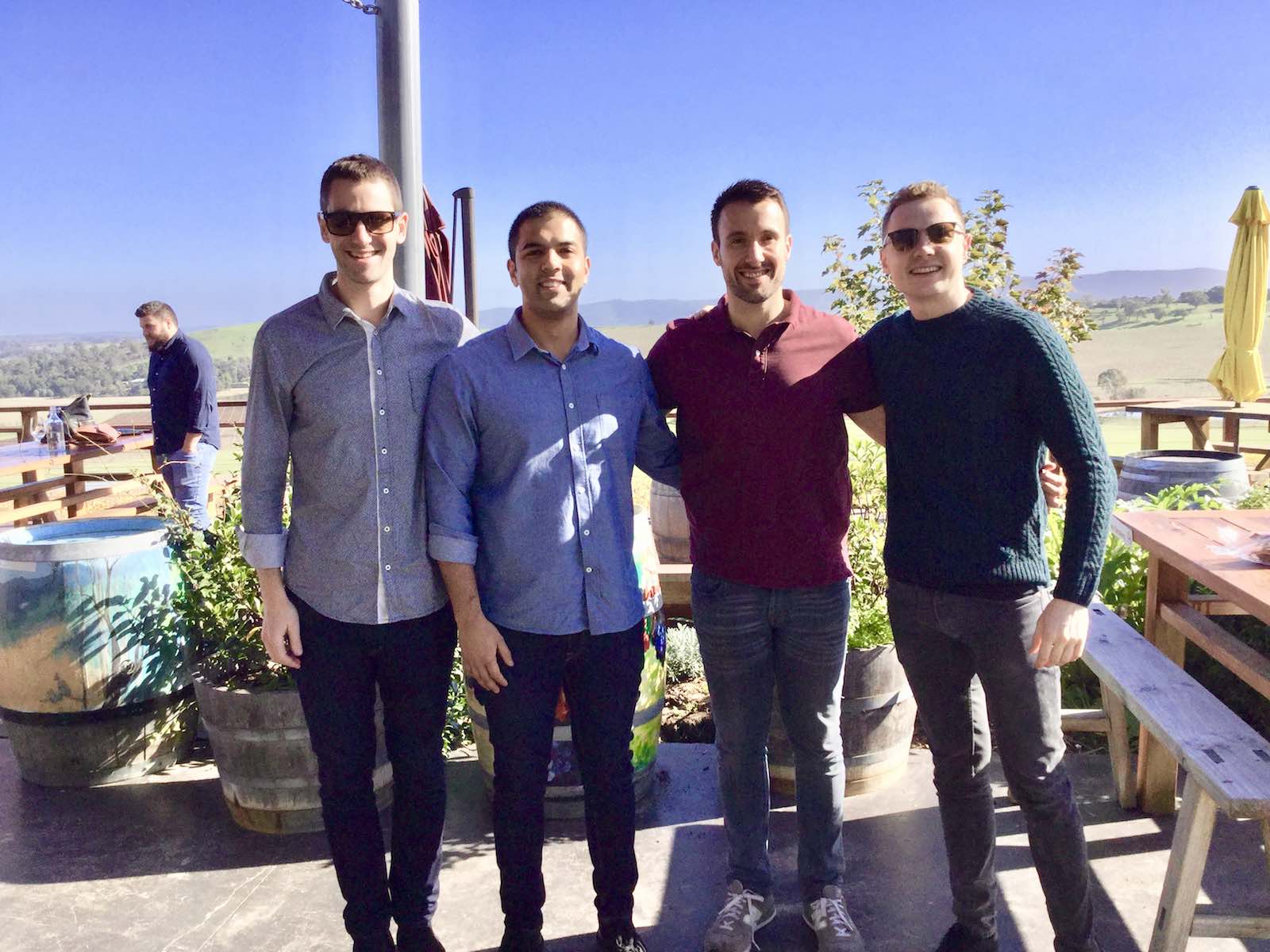 Our first stop was Helen & Joeys out on the deck
After Helen & Joey's wine tasting we headed pretty much over the road to another boutique winery, Punt Road Wines, where the four colleagues tucked into a cheese platter and glass of wine and played a game of bocce on the lawn while John organised a replacement vehicle due to a flat tyre!  Expect the unexpected they say – and it's so true for tour drivers!
With new vehicle ready to go, and after such excitement it was time for one last wine tasting, to choose which wine to enjoy over their 2-course lunch at a lovely winery with a view.  The group had a relaxing time together over lunch which was exactly what Ben had wanted.
After lunch John drove them into the pretty town of Healesville where the trees are a glorious colour with their leaves on the turn as it's Autumn and the guys had a ball tasting gin at Four Pillars Gin Distillery.