Audrey & Chris were on holiday from the States – their first time to Australia, and they only had 10 days!  By Day 2 they were touring with us in the Yarra Valley on a private tour, meeting our native animals & enjoying our food and wine.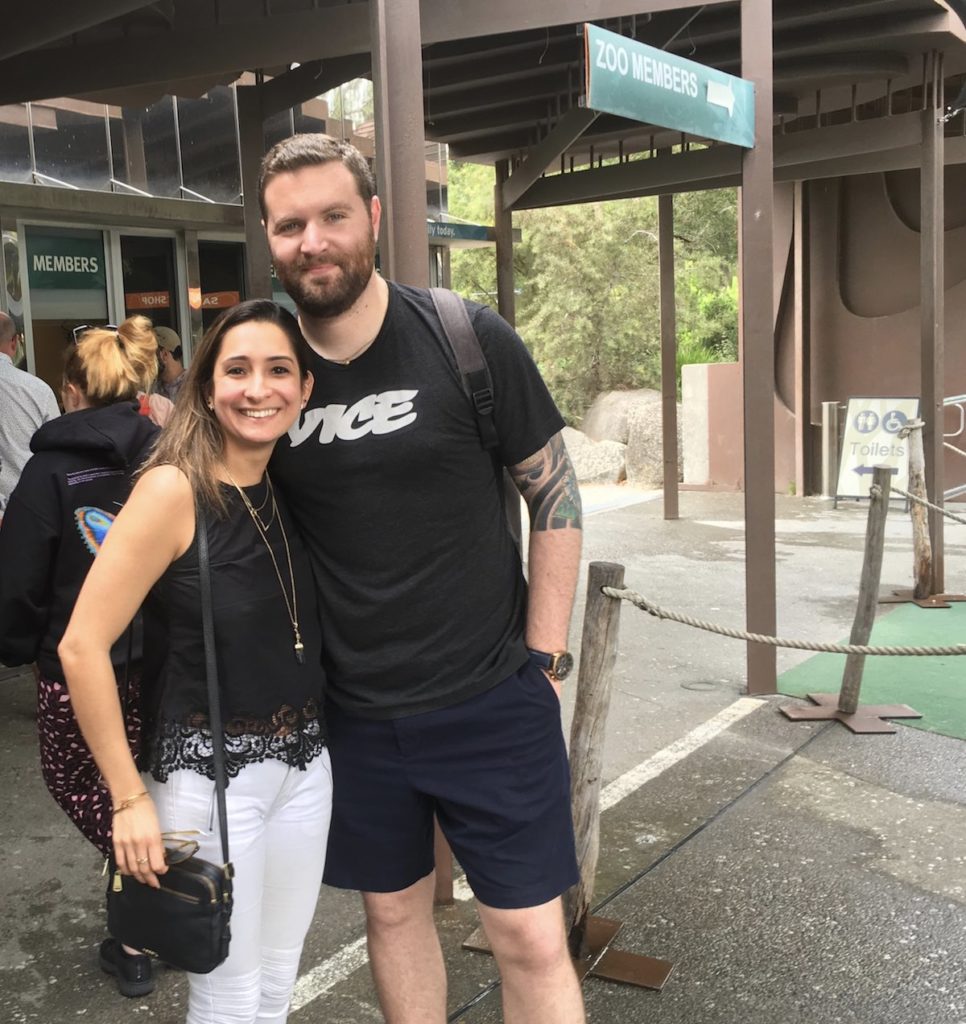 When you've come all the way from the States and you're only here for 10 days
of course you're going to want to see koalas, kangaroos and some Aussie native birds.  So when Chris & Audrey contacted us at Tour the Valley we worked out an itinerary that included some time at Healesville Sanctuary where those sightings were guaranteed for them, as well as fitting in plenty of wine tastings and a relaxed lunch at Healesville's infamous winery/restaurant/cellar door – Innocent Bystander.
Jeff collected the couple from Melbourne CBD and drove them out to the valley and their first tasting for the day at Oakridge Wines.  We'd chosen Oakridge as it offers award-winning wines to try that are quintessentially Yarra Valley – our region is famous for cool climate Chardonnays and Pinots and Audrey, who wouldn't describe herself as a fan of either grape varietal, was surprised by how taken she was with all the Yarra Valley wines she tried on their day's tour.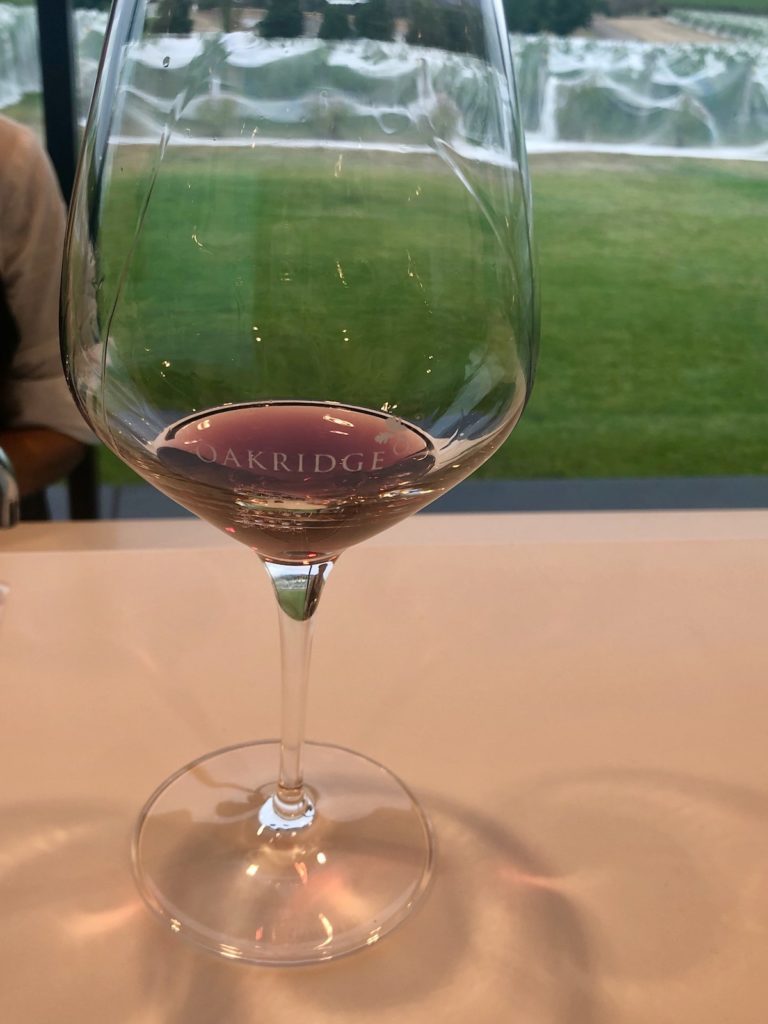 Chris, being more of a spirits man, was happy to know that a visit to Four Pillars Gin was next on the itinerary and being a Monday, there wasn't a lengthy queue of thirsty tourists stretching out the door.  They looked around admiringly at how cool the space was and said it would be right at home in New York, and settled in to hear about which aromatics go into the copper-pot gin still (called Wilma) as they enjoyed their gin tasting paddle.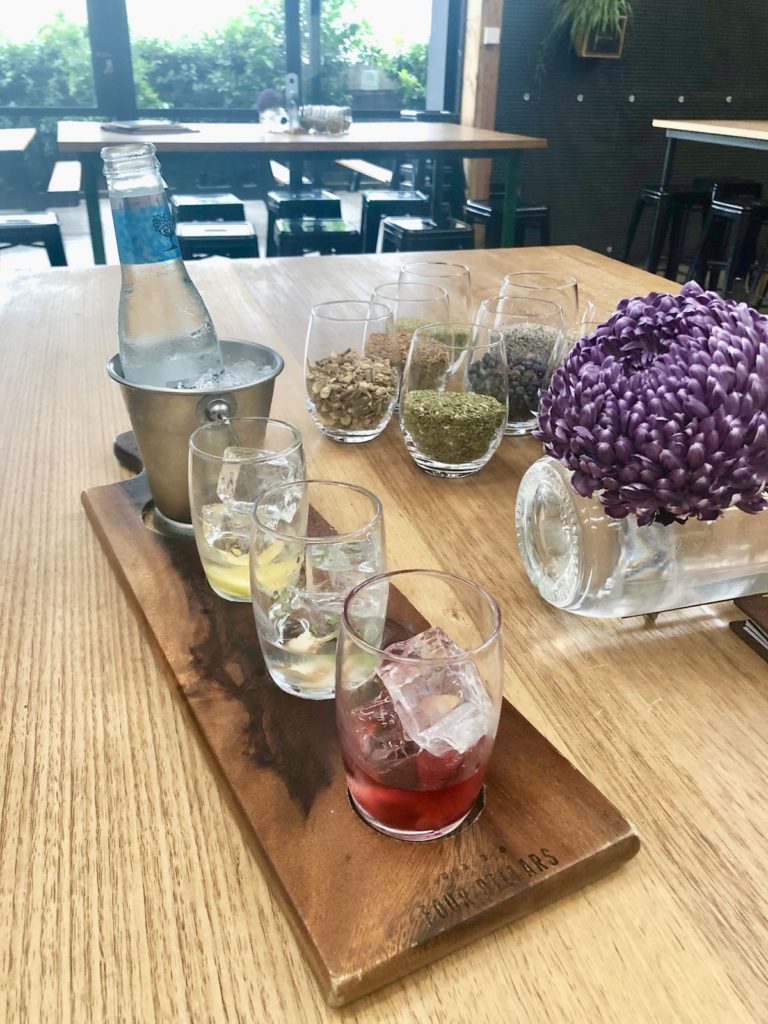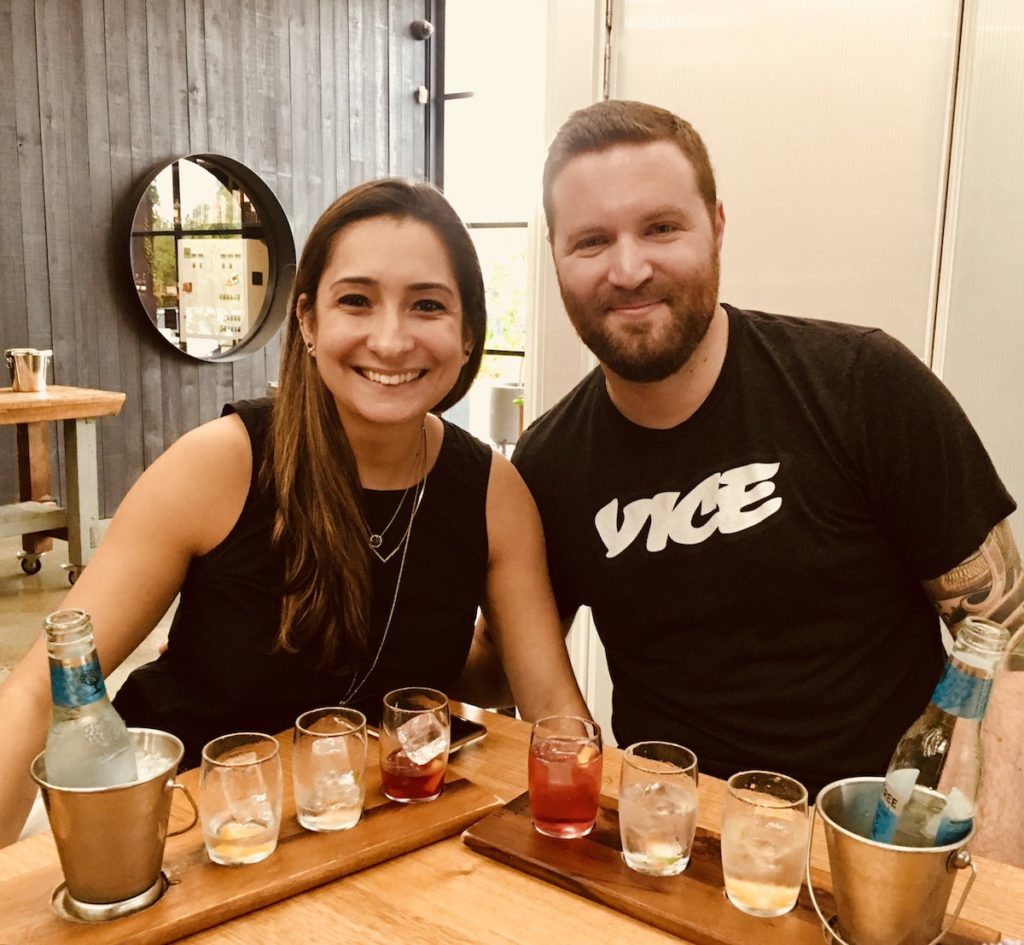 By now it was lunch time and they had chosen to have a share platter at Innocent Bystander so Jeff drove them up to IB where they had a wine tasting 'on tap' out of the beautiful copper wine taps and chose what wine to enjoy with their divine board of salumi, pâté, cheese and pickled veg.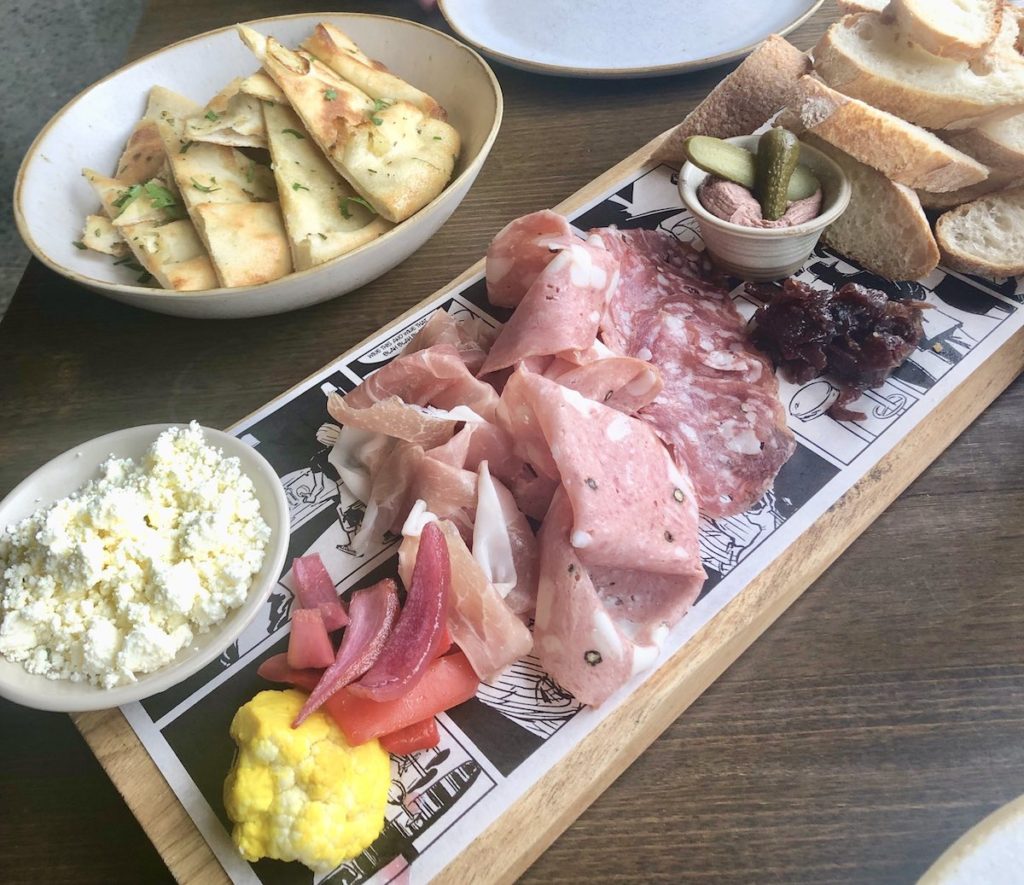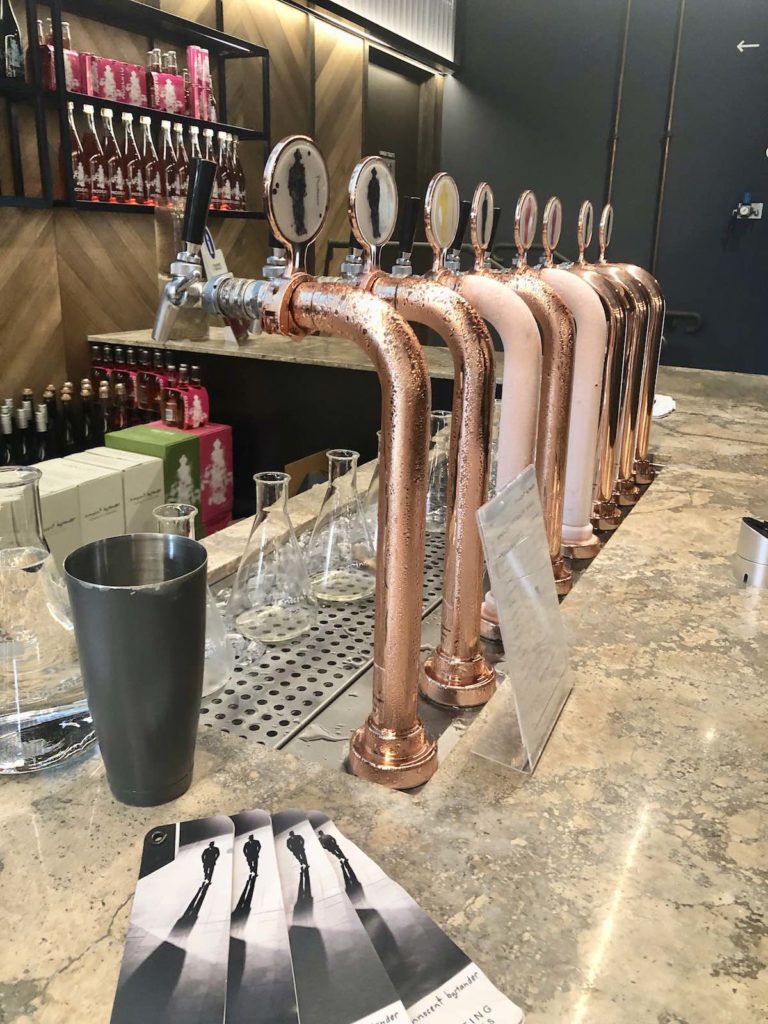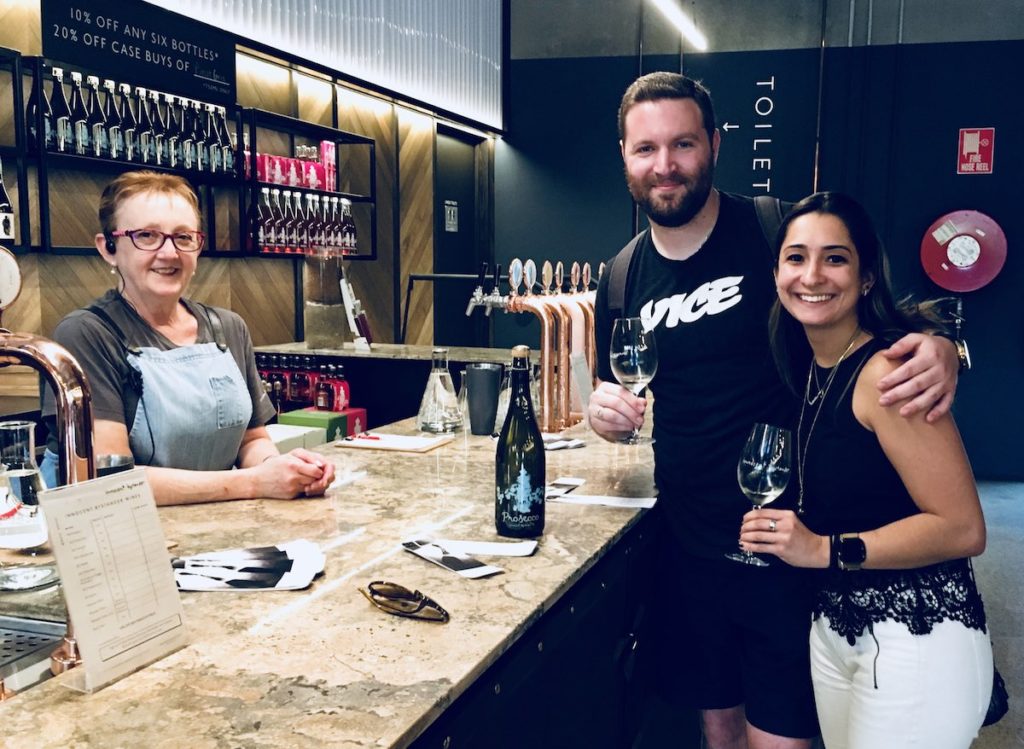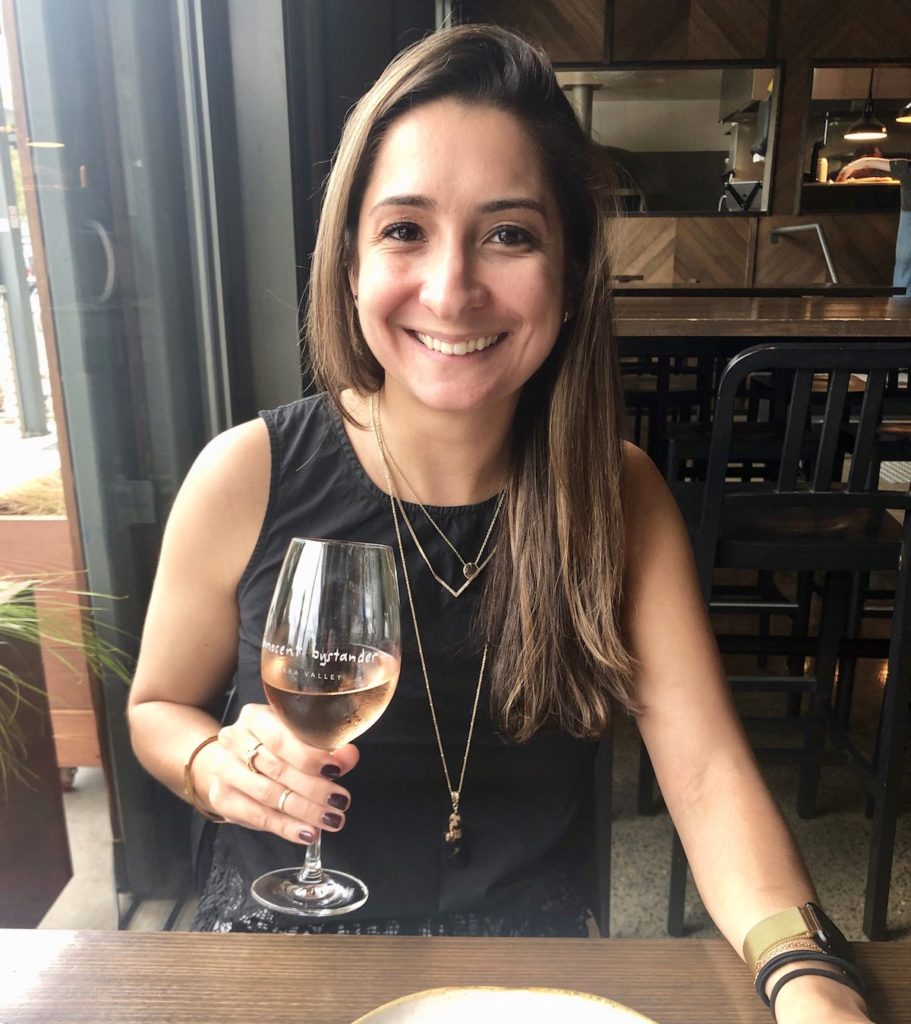 A visit to Healesville Sanctuary gave the pair the perfect opportunity to see Australian native animals living virtually as they would in the wild – the roos were grazing and casually lolloping around, the koalas were typically moving veeerrrry slowly or simply snoring in the trees and the birds were extremely well trained at the Spirits of the Sky bird show.  The bird show is on twice a day at midday and then again at 2.30pm and is part of your ticket price and well worth joining as the trainers explain how the parrots and birds of prey indigenous to Australia have had to adapt to stay alive in our climate.  Audrey has a great fear of birds so was particularly terrified as a bird of prey sped past her ear to land on its trainer's glove directly behind her!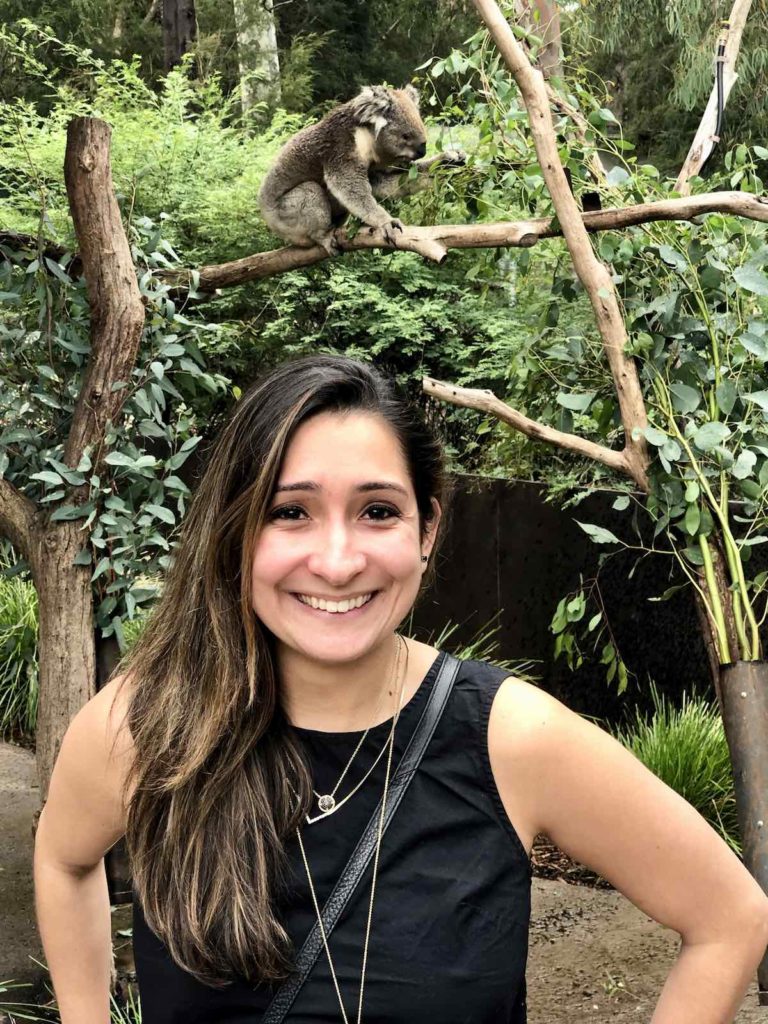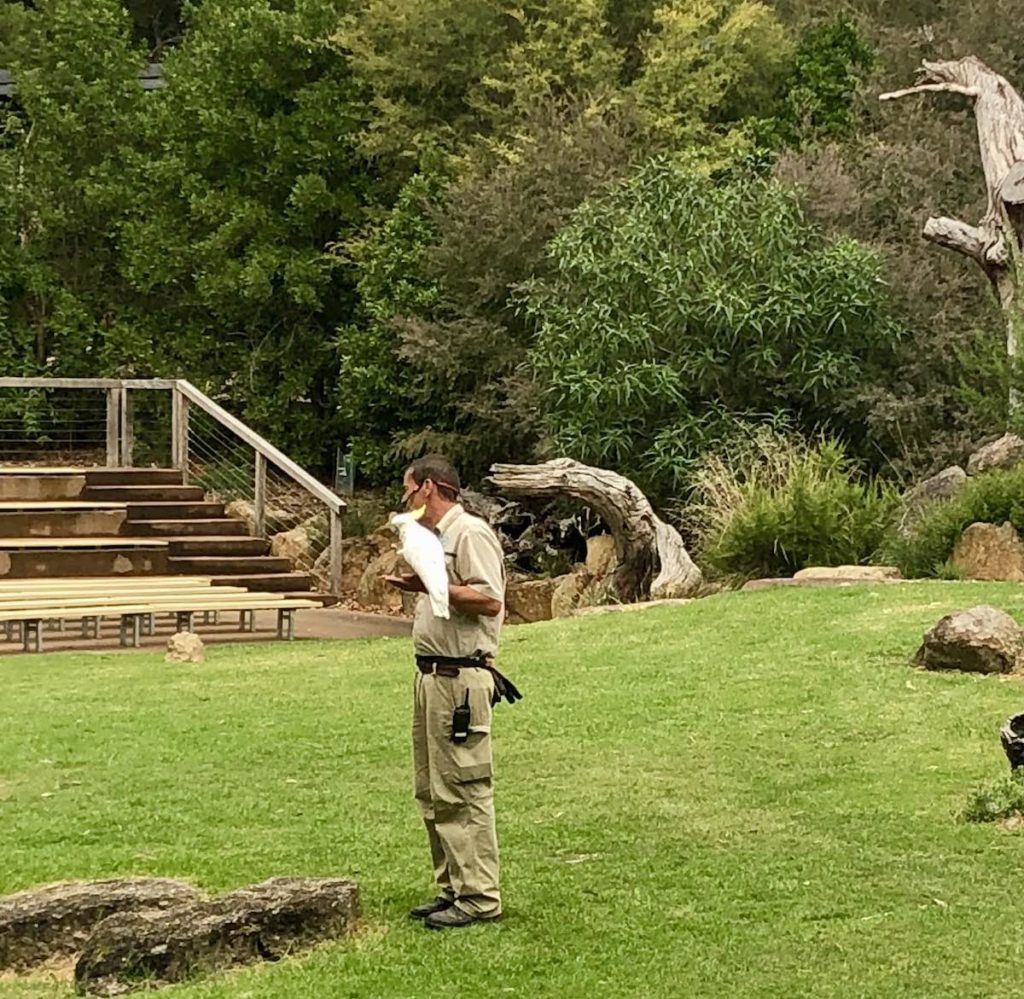 Having seen kangaroos and koalas and ticked them off their bucket list, there was only time for a visit to one more cellar door for a wine tasting, to round off the day, so Jeff took them to one of Tour the Valley's favourite haunt's – boutique winery Madden's Rise –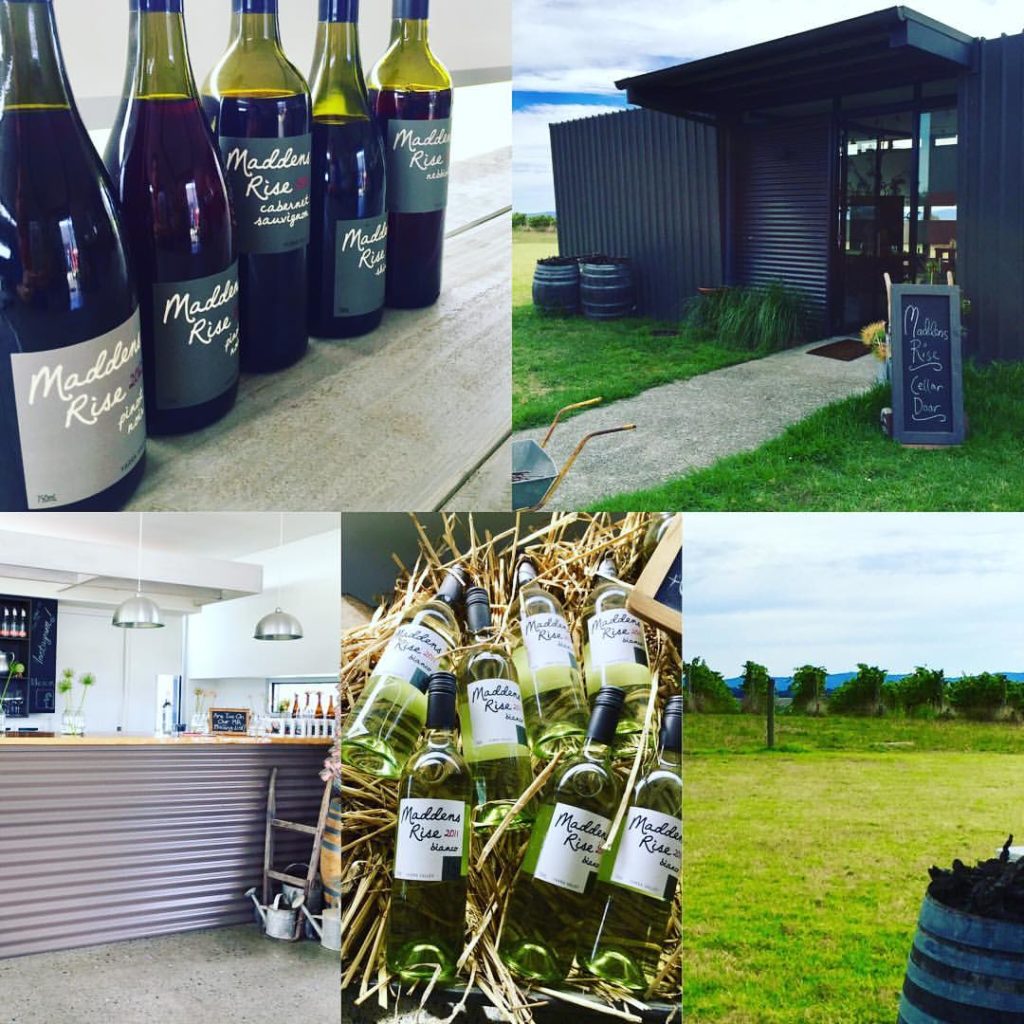 where Ben & Emma make everyone so welcome and chatted to them about where they were having dinner, what great exhibitions were on in town and where they were going once they got to Sydney.  All while filling their glasses with Madden's Rise wine of course – as Chris said, 'it's just like hanging out with friends – it's great.'
And sadly that was all there was time for, as we had to get the Chris & Audrey back to Melbourne in time for them to freshen up before heading out to Matilda's for dinner and then flying to Sydney the next day to continue their whirlwind visit to Australia.
The good news is – they already know they will be back, as they love Aus already and have been here just a matter of days.  We hope we can take them on tour again on their next visit and show them a tiny bit more of what makes the Yarra Valley home to so many terrific wine makers, growers and producers.  Safe travels Audrey & Chris.  🙂
If YOU would like a personalised wine tour of the Yarra Valley, get in touch today using our questionnaire and we'll get back to you and start building your perfect day out in the valley.