Katy and friends were visiting Melbourne from Townsville in NE Queensland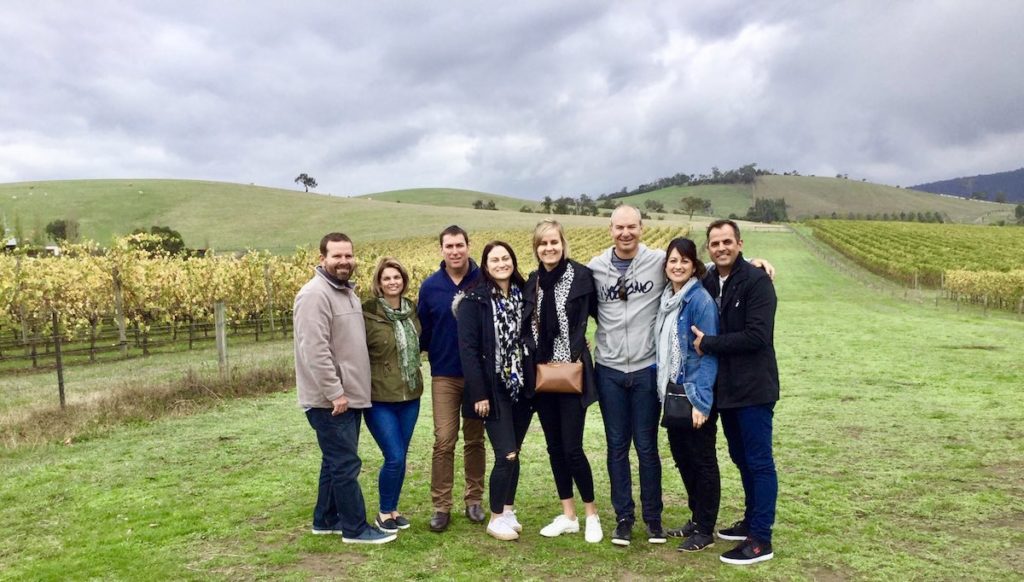 Our cool climate region with rolling hills of vines must have been so totally different for them
John collected Katy and her friends from Melbourne's CBD and their first stop of the day was at Four Pillars for a gin tasting.  They were understandably amazed at the whole concept of being in the distillery, seeing the giant copper stills and learning about the aromatics that go into the gin – and then tasting it – as there is nothing like it in Townsville.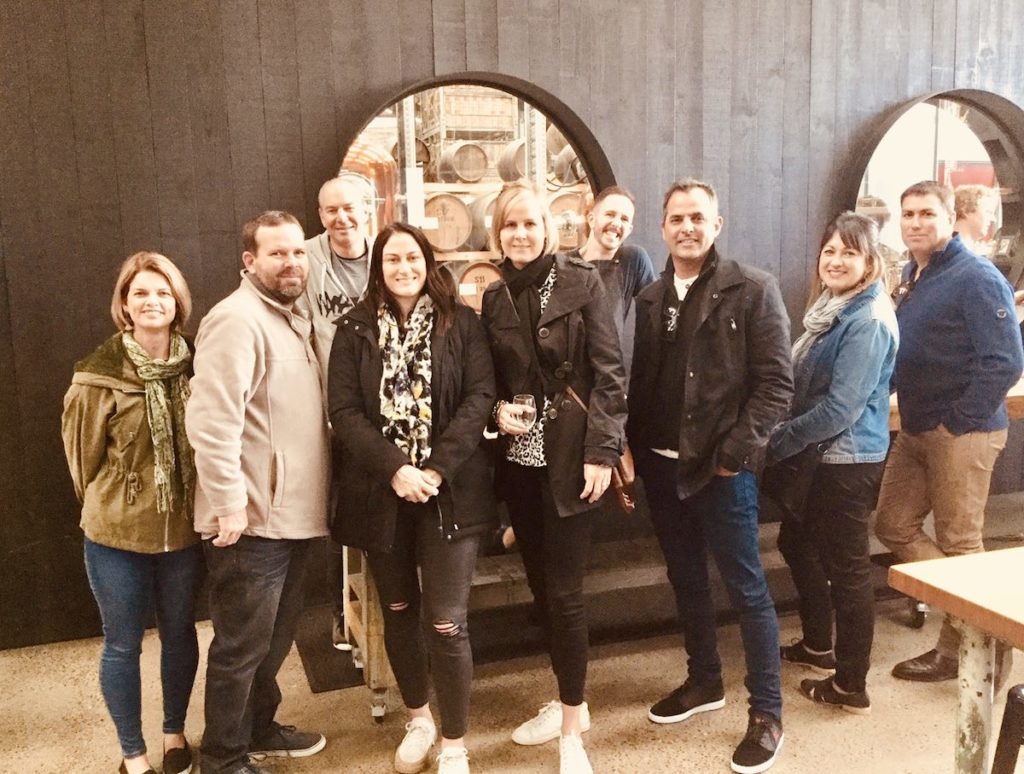 Next we took them to Innocent Bystander where again they loved the novelty of being in a winery in the town and having a wine tasting 'on tap' and they enjoyed some nibbles by the fire.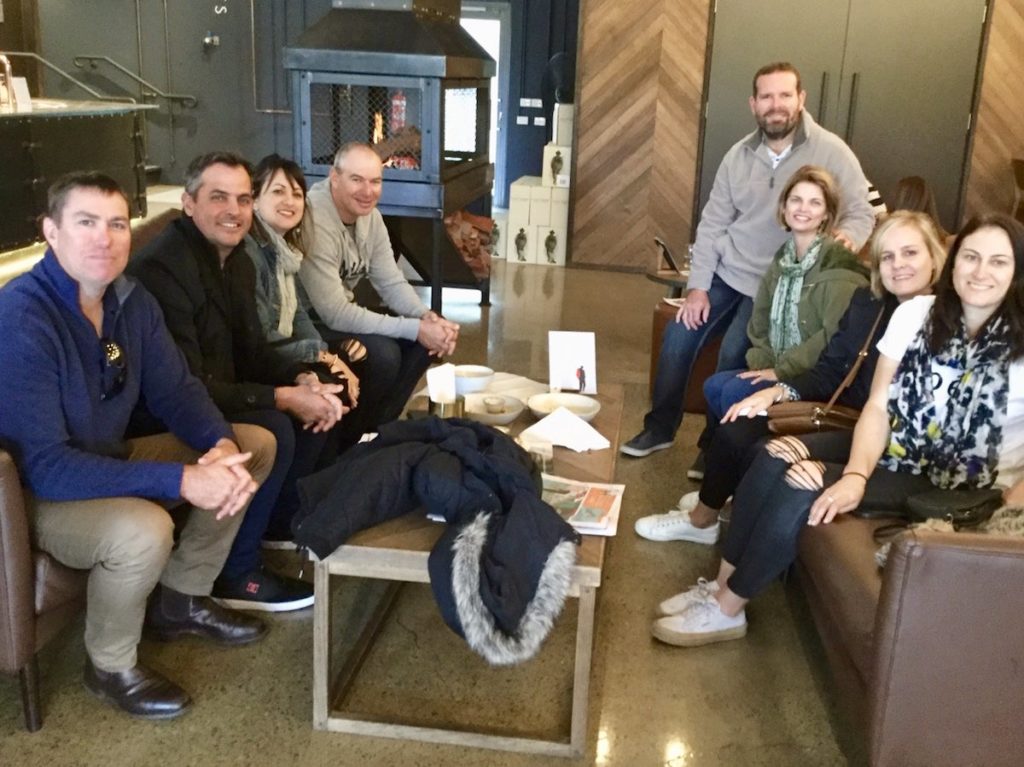 Then we set off to Maddens Rise for a tasting at a boutique cellar door and they loved Ben who gave them an informative and amusing presentation about their wines. By now it was lunchtime so we headed up to Soumah perched high on the hill for a relaxed leisurely late lunch.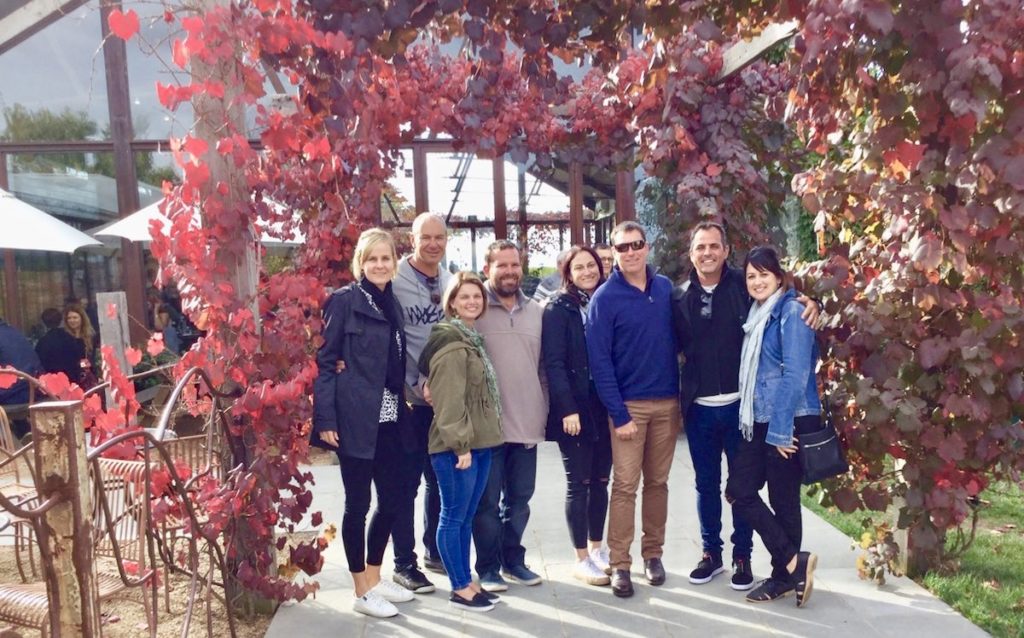 We finished off their day with beer & cider tasting paddles at Meletos, followed by coffee and desert.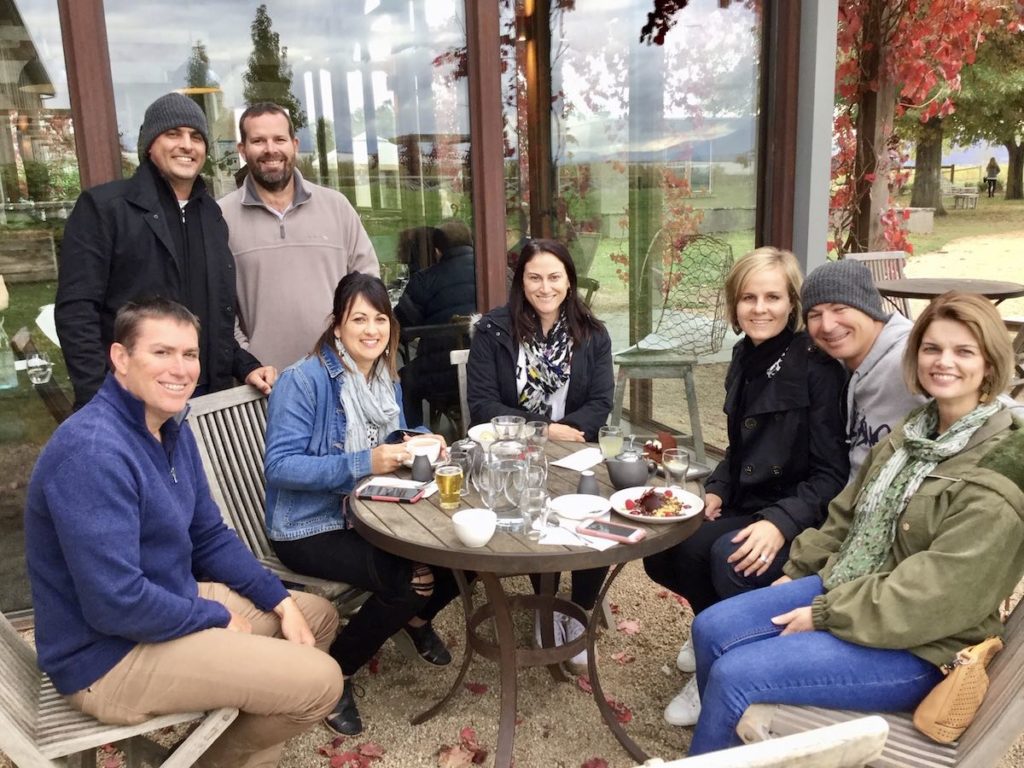 It was altogether a great fun day and super for us to show our corner of Australia, to visitors from the tropics of North East Queensland!