It's always best to discover a new place with local people at the helm.  And that's why if you're visiting the Yarra Valley from interstate, you should book a wine tour with Tour the Valley, like Liz and her friends did, so you see the wine region, like a local.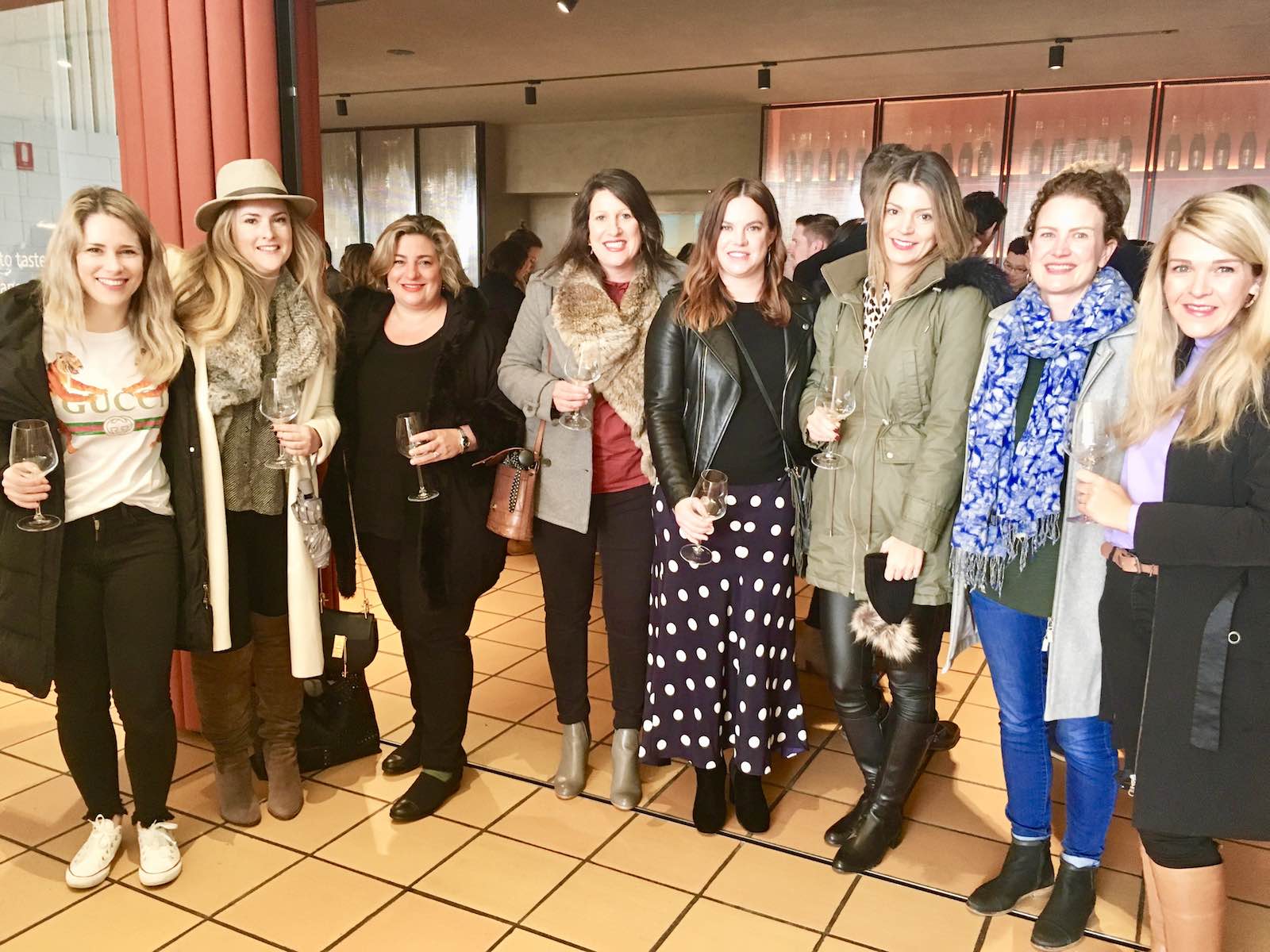 First port of call – Chandon for a sparkling wine tasting
Chandon is often at the top of people's lists for a tasting  – after all it is an internationally recognised known and loved brand.  So Jeff, their tour guide for the day, collected them from their accommodation half an hour's drive north of the Yarra Valley in Kinglake and drove them down the mountain.  The friends enjoyed their wine tasting so much at Chandon, they bought wine for later and some to be shipped home.   It was a pretty changeable day weather-wise which is usual for the Yarra Valley in winter – collecting them in thick fog and cloud in Kinglake it then turned into a beautiful day as they drove down to the floor of the valley – if a little windy at times!!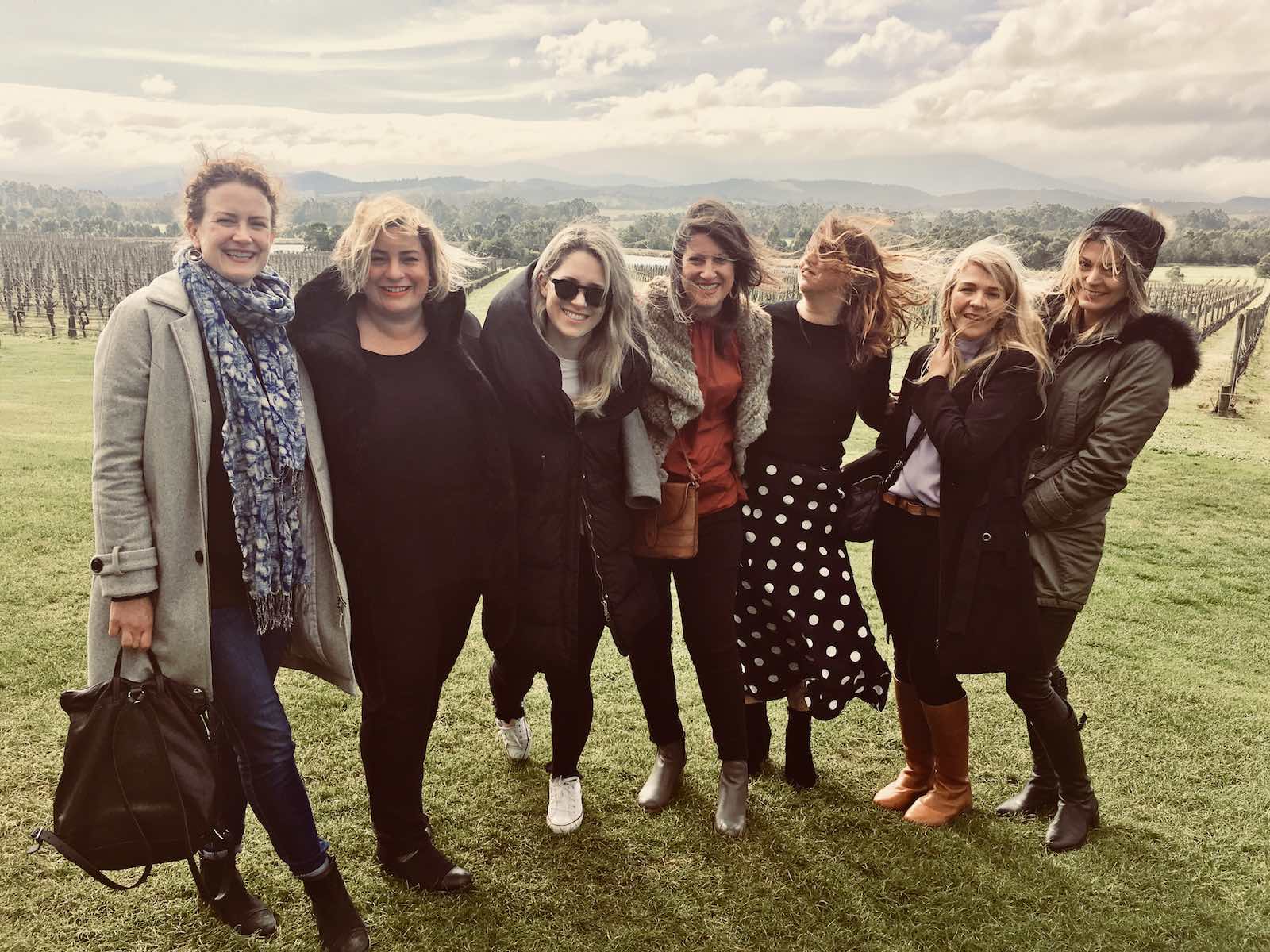 Liz had requested a wine tasting at Oakridge where they had a really informative tasting, with stunning views out over the dam and the vines to the distant hills.  The group loved the Pinot in their 'Over the Shoulder' range in particular – and a few purchases were made – more on that later!!!
Jeff then took them to lunch at Tokar Estate on Maddens Lane where they had a wine tasting to choose their glass of wine to enjoy with lunch.  They were so enamoured with the rosé, they bought a couple of bottles to enjoy with lunch, which made it a lovely leisurely affair.  Jeff had overheard them discussing they wanted to get supplies for dinner to enjoy at their Kinglake accommodation that night, and knowing they were now running quite late and would be tight on time, he drove into Healesville to buy their gourmet provisions from Kitchen & Butcher deli and Habituel bakery for them, while they enjoyed their lunch, .  When your tour guide just happens to be a chef and a local – and goes that extra mile – you get to sit back and simply enjoy being together on your tour, knowing you're in safe hands – after all a local chef is going to know just where to shop, to get you the best produce, isn't he!!?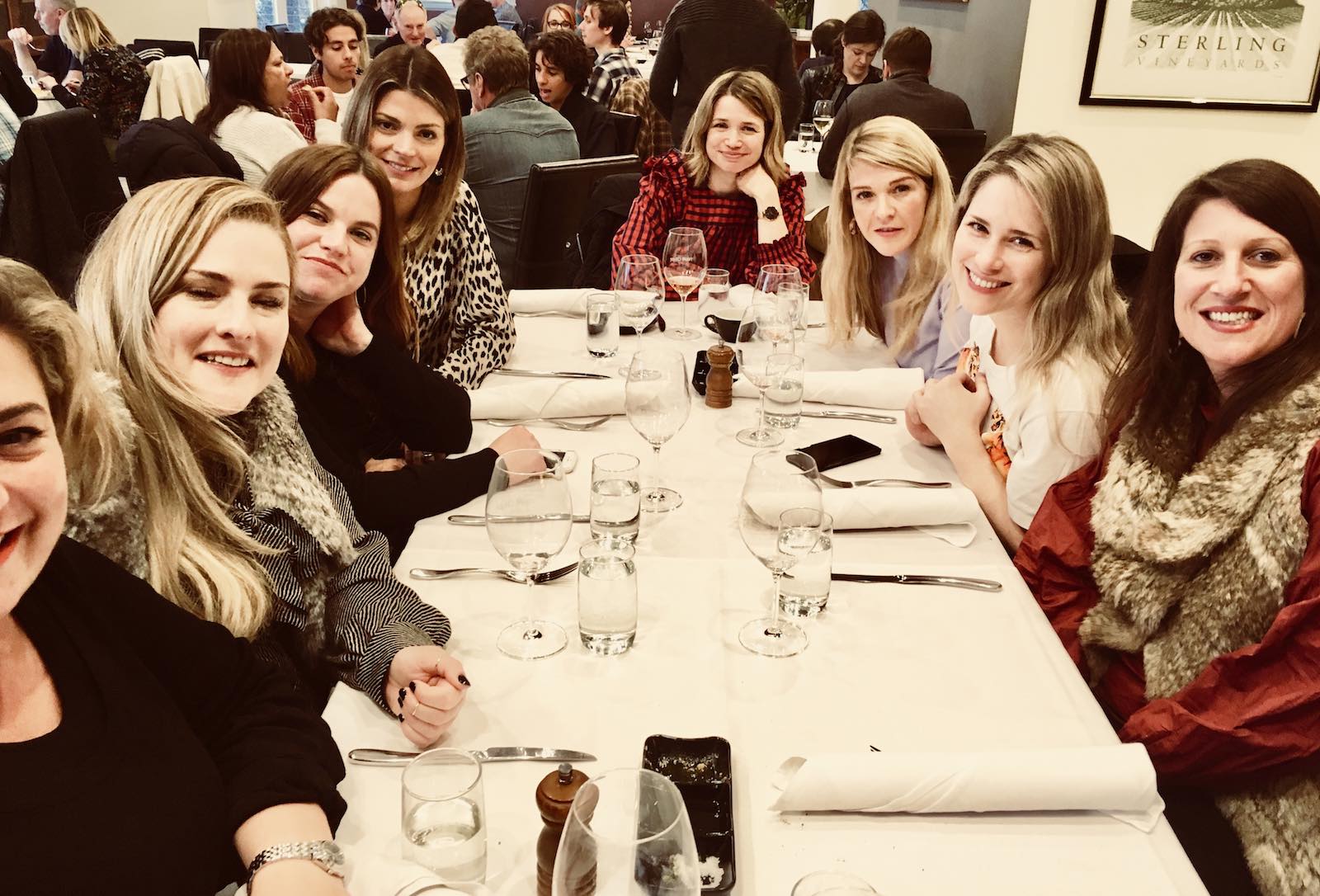 After their lovely long lunch, Jeff took the friends to St Hubert's winery for their final tasting where Shayne at the cellar door took them through the flight of wines and they enjoyed them so much they decided it would be nice to buy a couple of bottles to drink sitting out in the grounds together.  This is the beauty of a private tour – although they had another winery booked for their next tasting, the group were so happy catching up, laughing, drinking and enjoying their time together, that Jeff was more than happy for their day to run over time and to cancel the next tasting.  So, as the sun set on a rather fun day in the Yarra Valley, the friends piled back onto the bus for the final time, to journey back up the mountain to Kinglake where they were excited about discovering what chef Jeff had bought them for their dinner!
The next morning Jeff received a message from Liz asking after a missing bottle of Pinot.  He drove off to where the bus lives and checked through it looking for said Pinot and lo and behold, there it was grinning at him from under a seat.  He knew the group had plans to visit Meletos for lunch that day, so he drove the wine over to them and took it inside to them – and there they were, wine in hand, delighted to see him. 🙂
A tour doesn't get much more personalised than that, does it!
If you like the sound of this kind of private tour of the Yarra Valley, get in touch and let us know what you're after and we'll create a day just for you, working out an itinerary just for your group.