Shannon loved seeing our picturesque historic homes and grounds on her first visit to Australia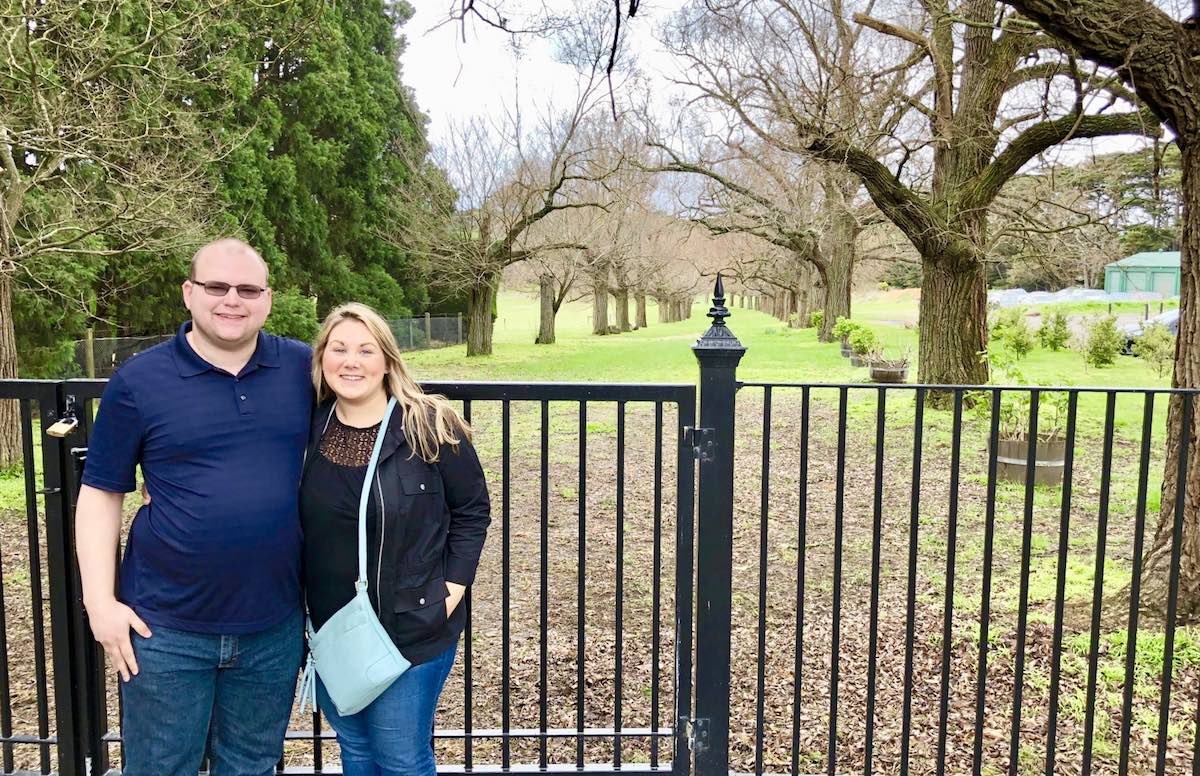 Coombe Melba Estate never fails to impress overseas visitors
Jonathan and Shannon were visiting Australia from Pittsburgh Pennsylvania, and although Jonathan had worked in Aus before, his wife was enjoying her first visit to our shores. So Jonathan and Joan worked out a great full day's private tour to show her all the best spots.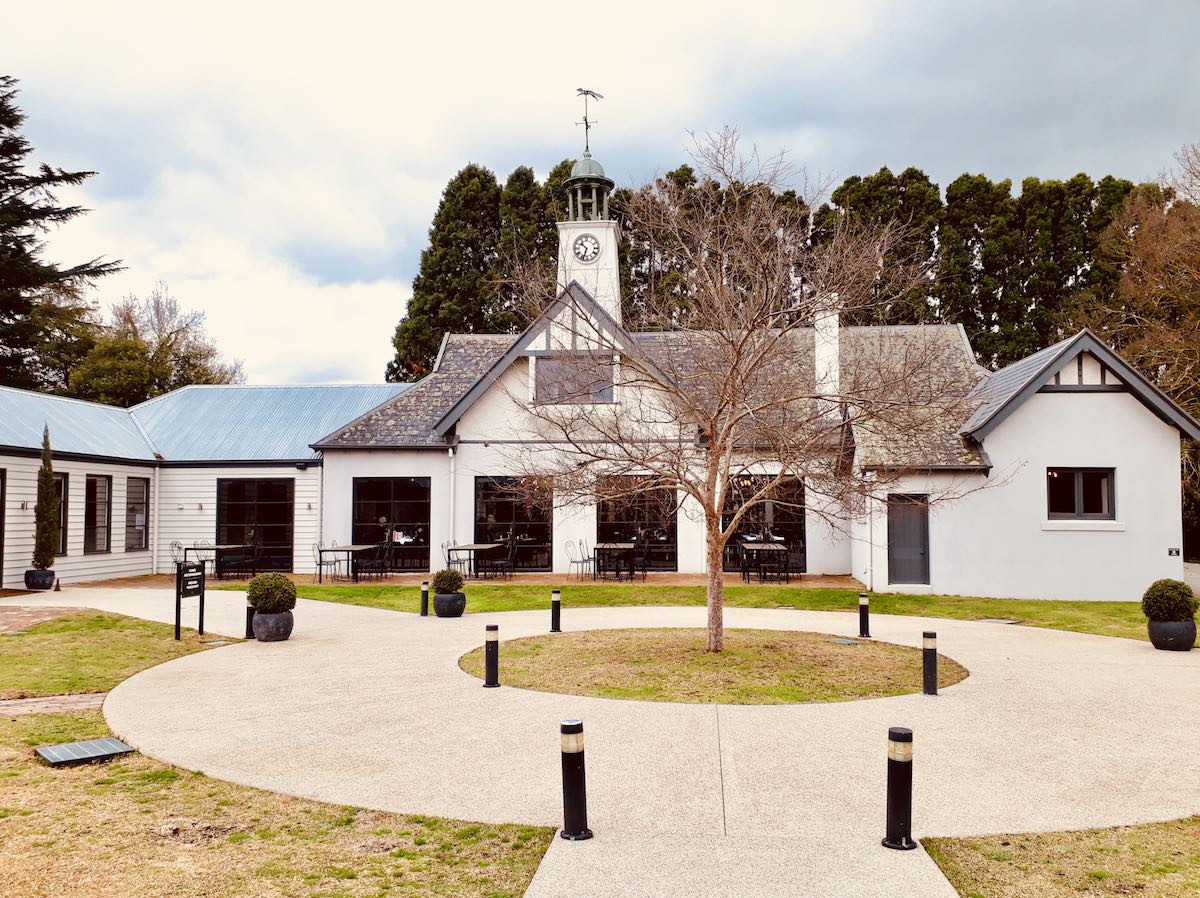 The pair loved hearing about the old buildings and imagining Coombe when it was the estate of Dame Nellie Melba.  They enjoyed exploring the courtyard buildings and were impressed with the clock tower and converted garages.  Coombe looks beautiful in every season and even on a crisp Winter's day the grounds were looking green and verdant and rather splendid.  And of course you don't just go to Coombe to enjoy a historical building, the wine tasting in their cellar door is equally fabulous and as this was Shannon's first wine tasting in an Australian cellar door, it was a bit special.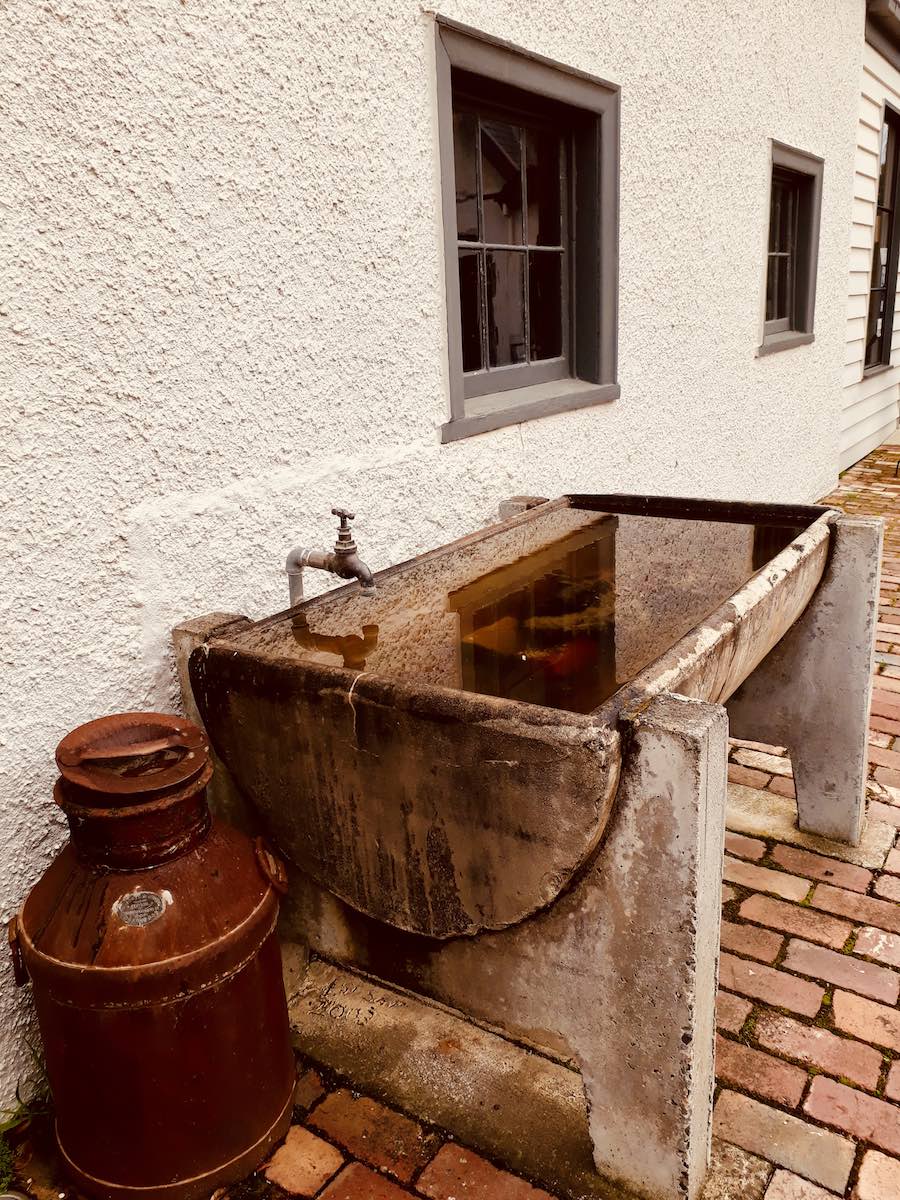 The rustic paraphernalia in the grounds of Coombe add to the character of this 100 year old home.
After Coombe, Ron drove them the short distance up the Maroondah Highway to Chandon, another iconic big name winery here in the Yarra Valley where Jonathan and Shannon had their second wine tasting of the morning.  We forget how impressive our wineries are and to see them through the eyes of our overseas visitors reminds us how fortunate we are to have such prestigious wines growing in our own backyard!
Jonathan had wanted a relaxed informal lunch so Ron took them off to Innocent Bystander in the heart of Healesville, where they sampled the wines 'on tap' before tucking into some delicious wood fired pizzas.
After a nice relaxing lunch, the Chocolaterie was calling to them so Ron drove them across to Yarra Glen to the brightly coloured chocolate factory on the hill overlooking yet more vineyards.  Some choccie samples were had and some purchases were made, which may (or may not) make it back to the USA as presents for friends and family!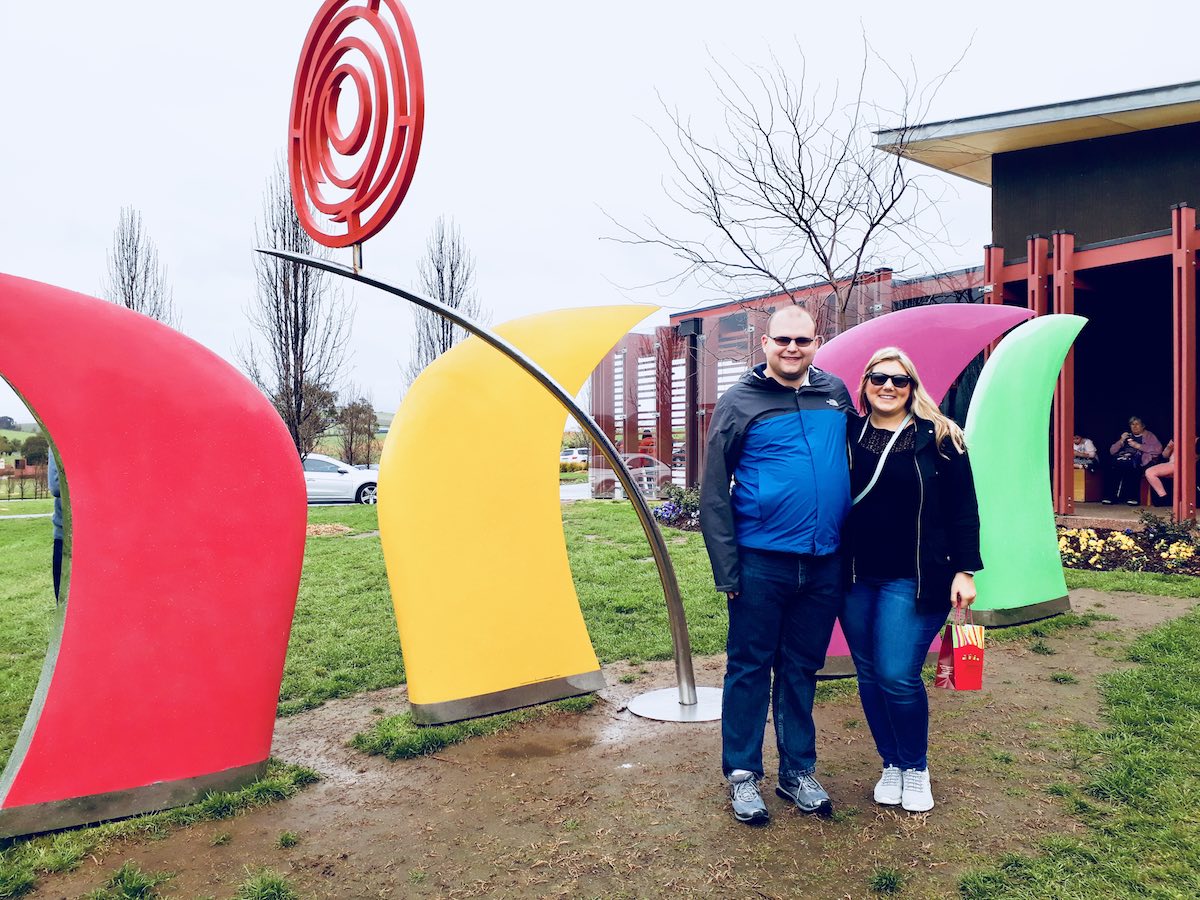 The couple needed to be back at their hotel by 5pm so Ron kept a good eye on the time and managed to fit in one last wine tasting for the pair at Yering Station before heading back to their hotel.  Yering is another of the Yarra Valley's iconic wineries and was buzzing, with guests arriving by helicopter for lunch (as you do) and the beautiful old buildings and grounds were quite captivating.
Ron dropped the happy couple back to their accommodation at 5pm after a super day in the valley.  It was a great introduction for Shannon to experience the beauty of the Australian countryside and see some of its history, as well as sample its wines and produce.  Hopefully it will be the first of many visits for her.
If you have international guests visiting Melbourne, give us a call on 03 5962 5940 and let us put together a personalised tour just for them of our stunning wine region.