Got a stopover at Tullamarine for a day – spend it in the Yarra Valley!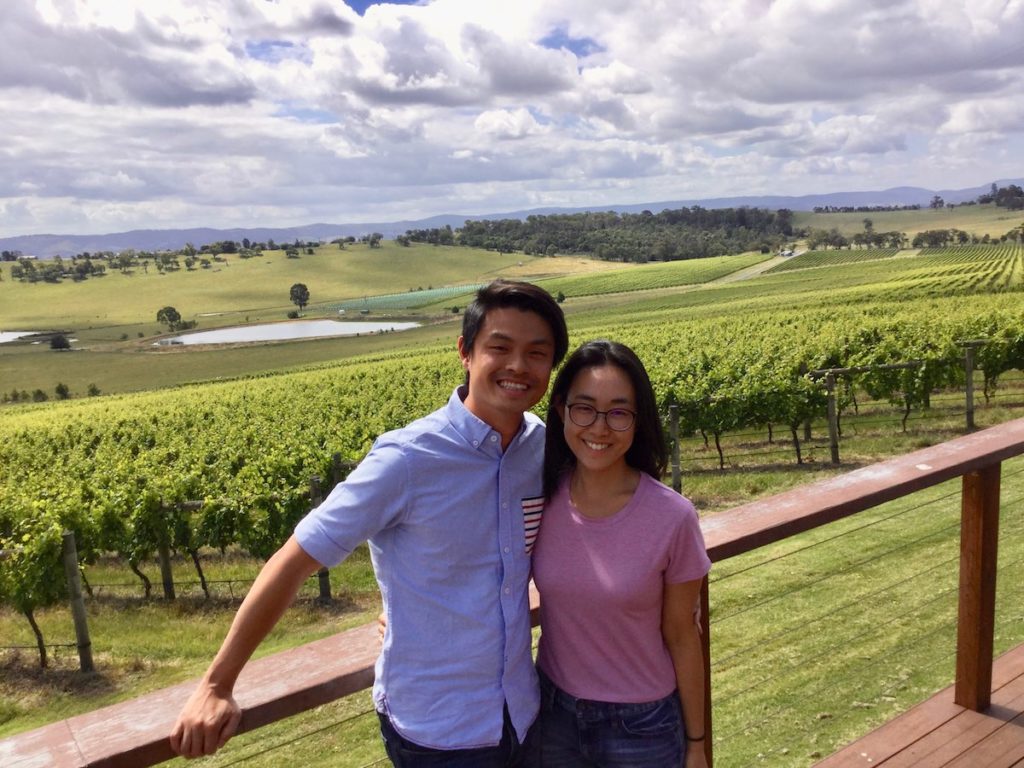 Far nicer to spend a day in the Yarra Valley than at the airport!
Keith and his wife were en their way back home to Hong Kong after a fabulous holiday in New Zealand and Tassie and had a day's stopover at Melbourne Airport in a hotel – so they decided not to waste a single second of their time here and asked us to arrange a private day's touring in the Yarra Valley.
John picked them up from their hotel at the airport and drove them in to the valley, making their first stop Yering Station for a wine tasting in their historic cellar door which doubles as an art space and they enjoyed a look around the grounds and hundred year old buildings.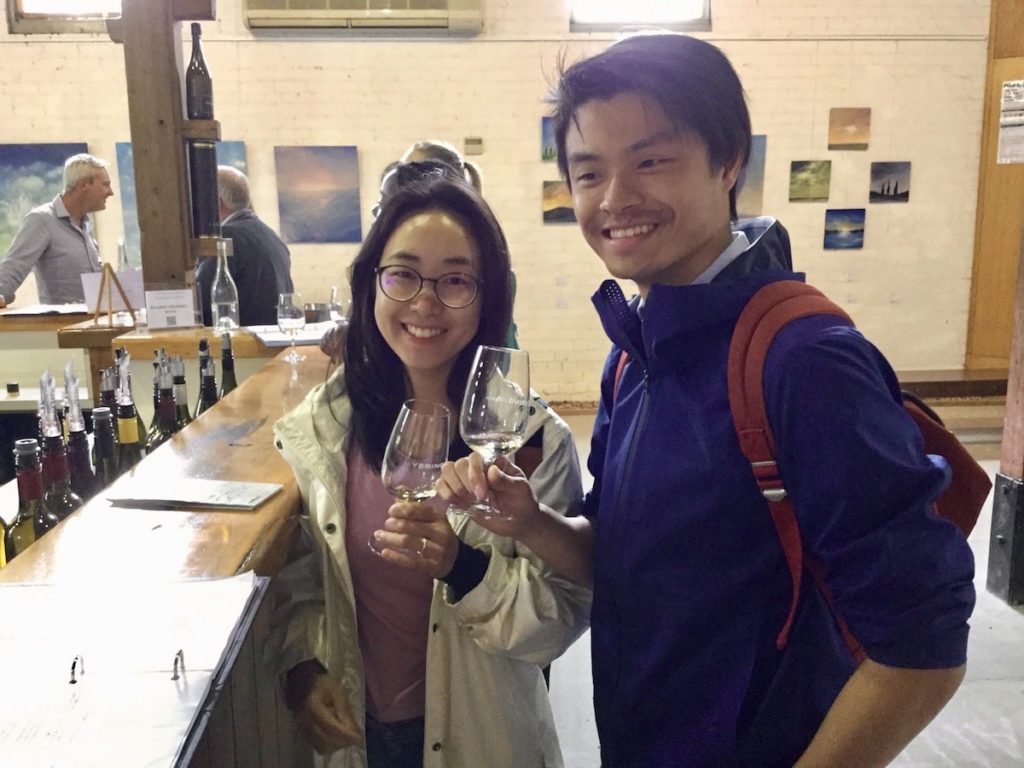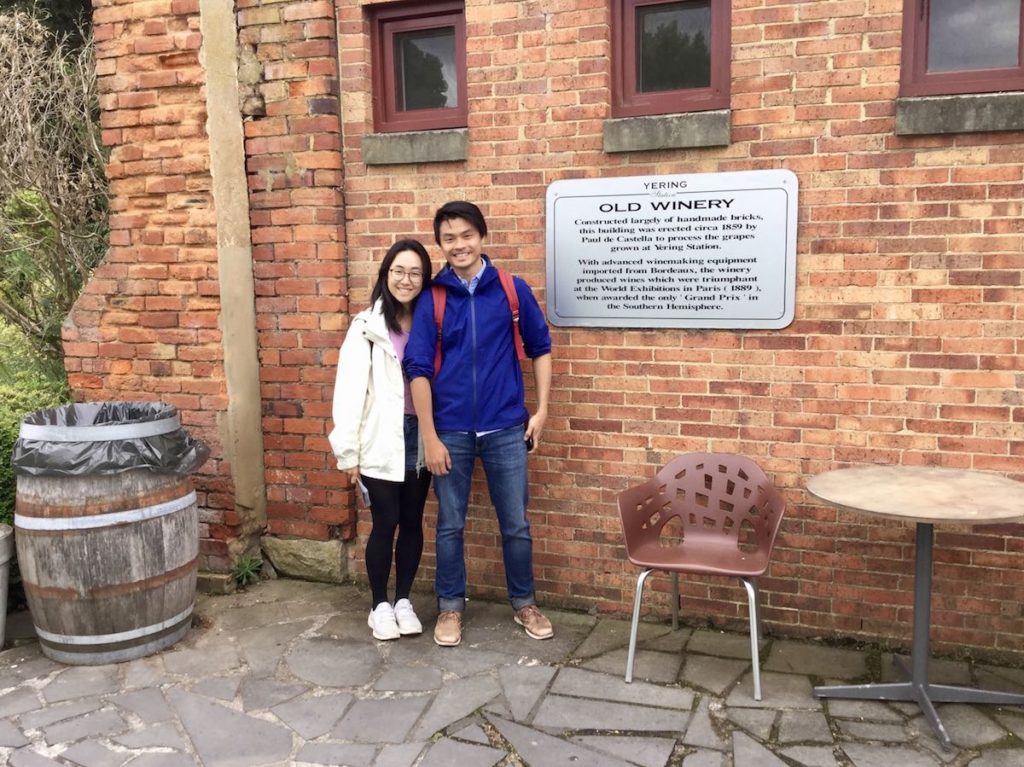 Next we took them to the Chocolaterie for a few free choccie samples and the weather was trying to brighten up for them but struggling not to rain!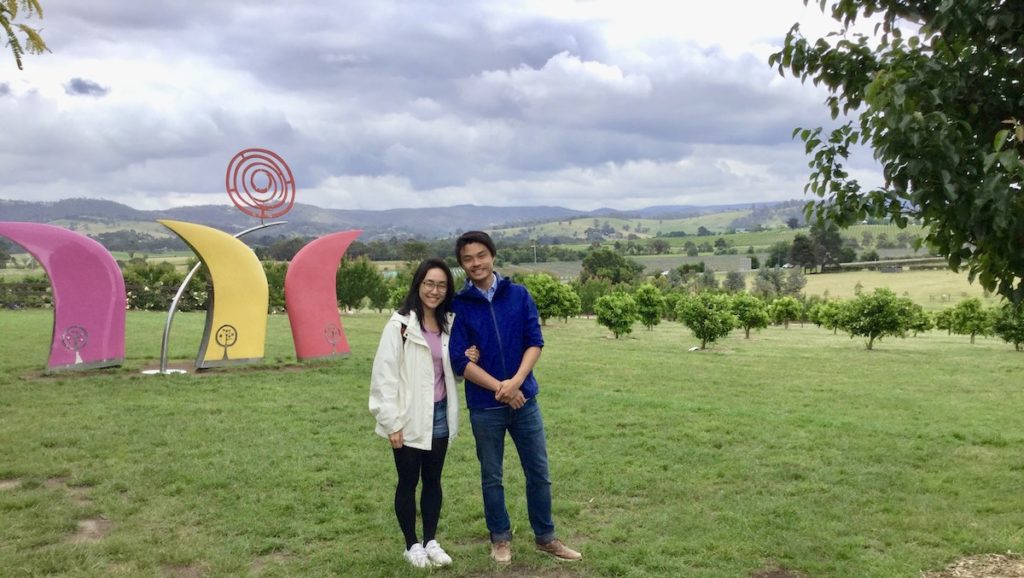 Then we took the pair over to Four Pillars Gin in Healesville (who are about to celebrate their 5th birthday this weekend) for a gin tasting and they loved learning about the distilling process and the botanicals that go into their distinctive and world-class gin.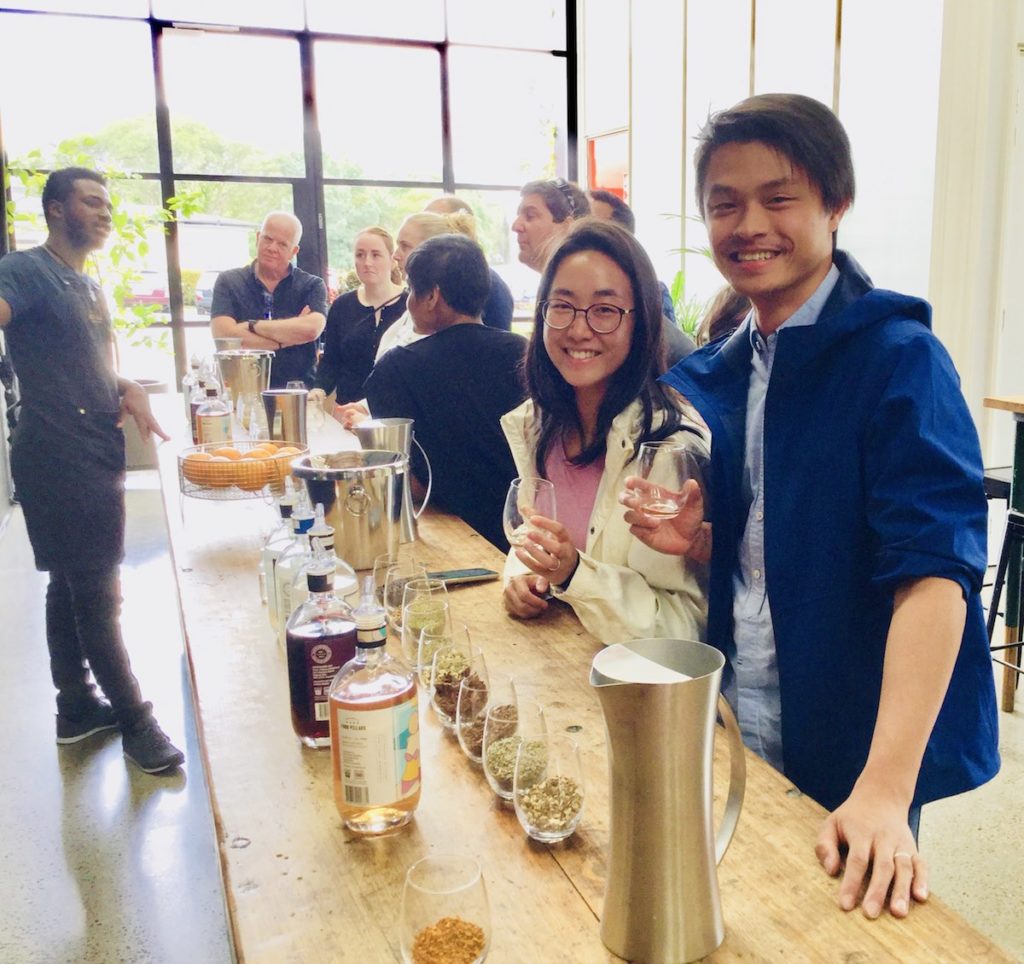 By now it was lunchtime and we had booked them into Tokar Estate, (who have just won best wine for their Shiraz at the Royal Melbourne Wine Show) where they had a superb meal with a glass of wine and the view across the vines to the mountains in the distance – the Yarra Valley is full of  great spots for photos.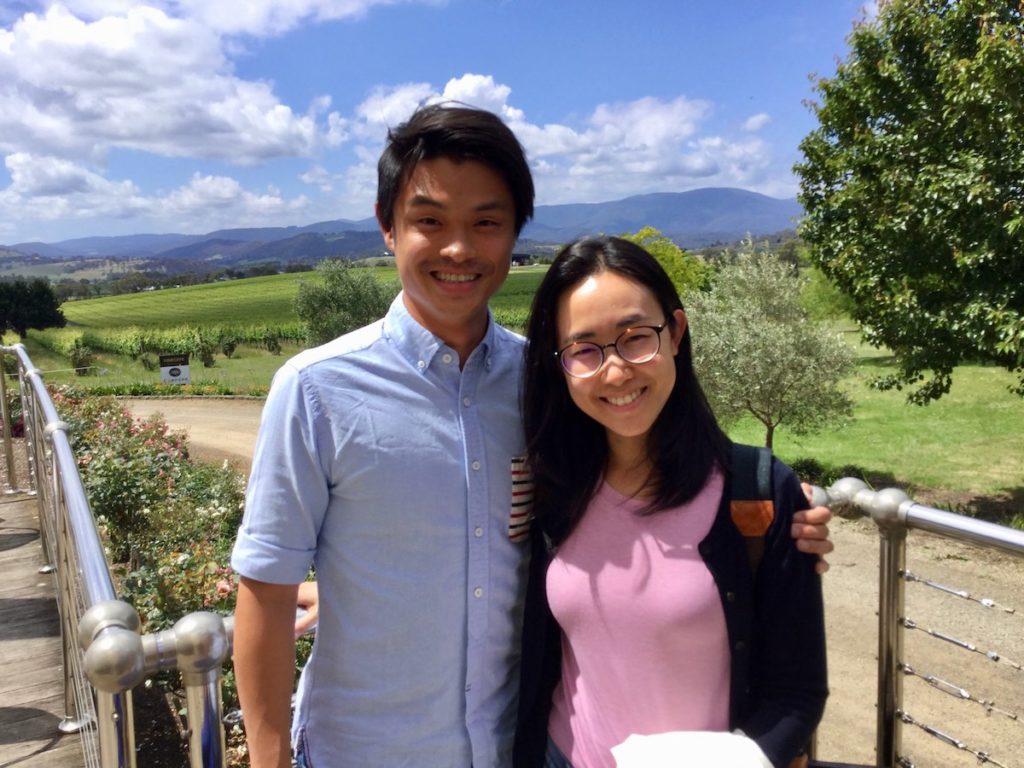 After lunch it was time to ride a unicorn(!), so John drove them up to Helen & Joeys estate to meet Bruce and have a quick ride and another wine tasting.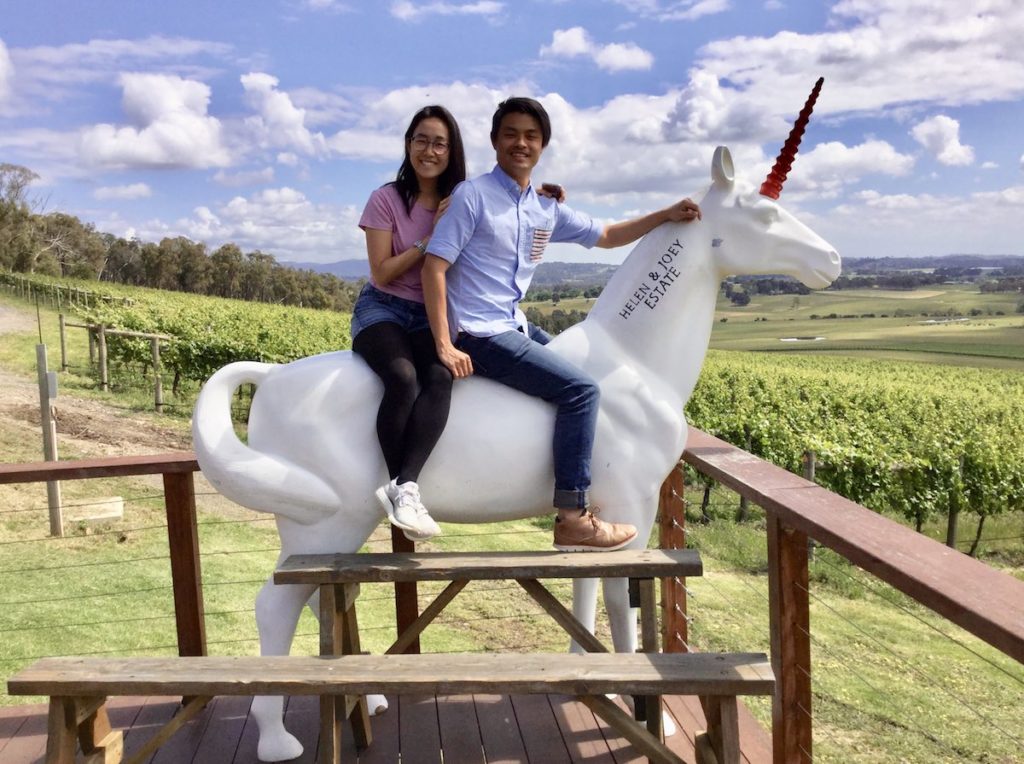 To end their fabulous day out we took them to Gateway Estate so they could pick some strawberries – which is not something they can do back home – so this was a great novelty.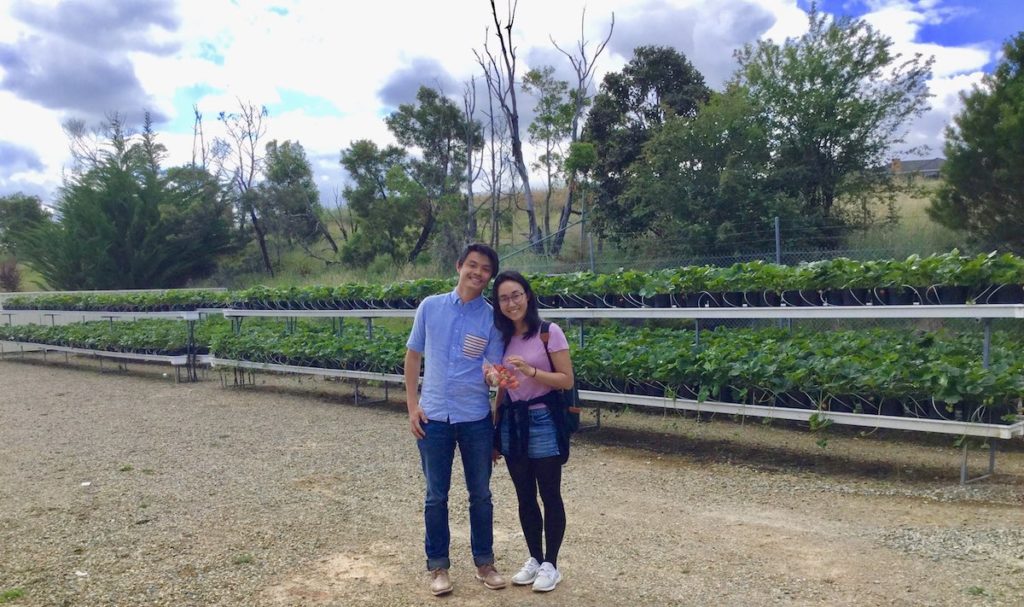 John then drove them back to Melbourne so they could enjoy a quick look around the city and have dinner there before heading back to their airport hotel to get their flight home.  Melbourne is so well situated close to the airport AND the Yarra Valley that this kind of stopover day gives you the perfect excuse/opportunity to come out to the Yarra Valley for the day and really use your time here in Australia to the full.
Get in touch if we can help you with a similar stopover tour.