The group loved the autumn scenery at St Huberts winery under the ancient elm tree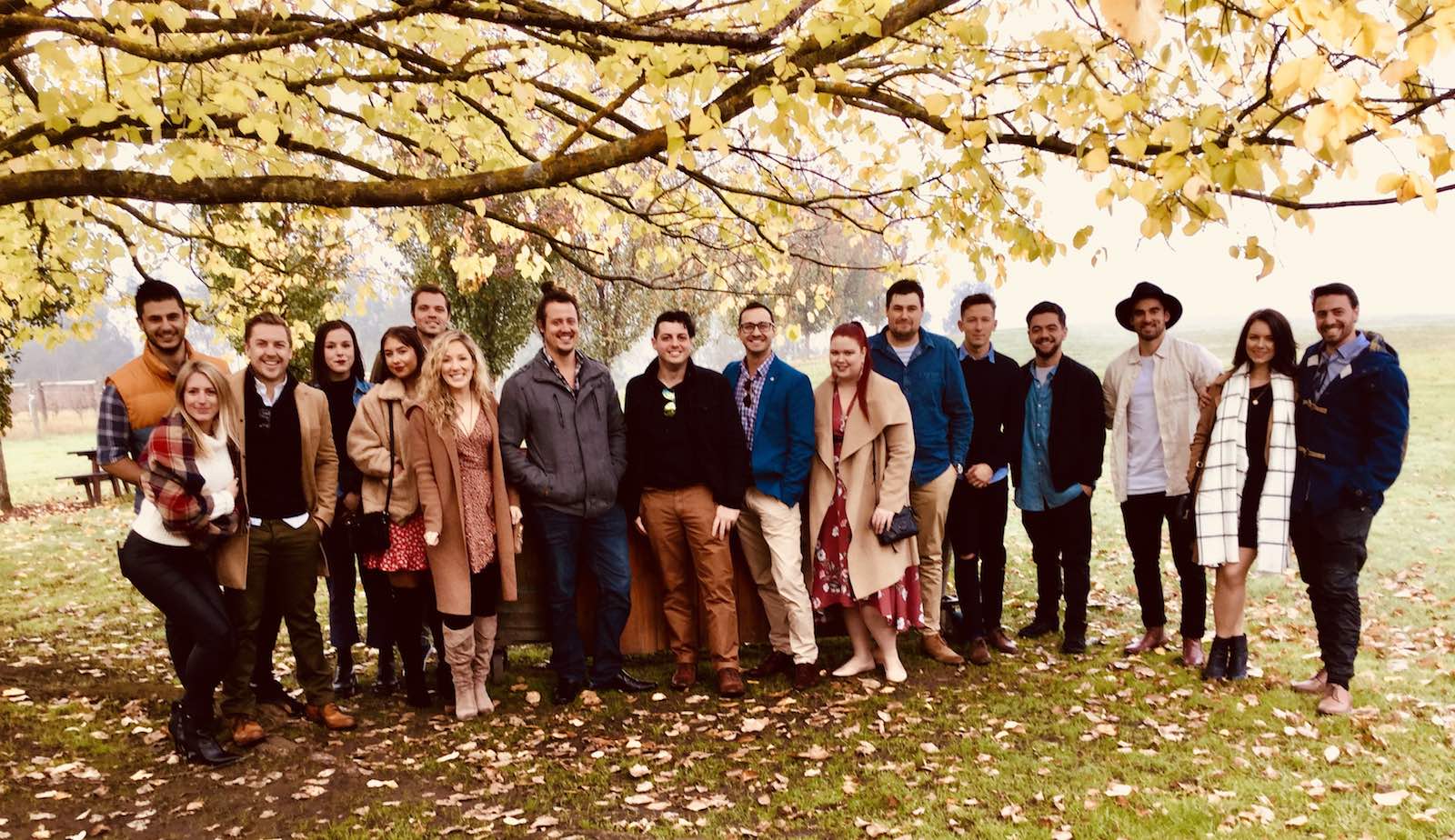 John collected the 19 friends from Melbourne CBD on Saturday for their full day joint 30 birthday celebration tour and drove them out to the Yarra Valley which is looking so beautiful with the last of the autumn leaves falling.  They loved their informative wine tasting at St Huberts winery, which is one of the original vineyards here in the Yarra Valley and it has ancient elm trees that add character in the grounds.
After their wine tasting at St Huberts, John drove the group across the valley to Steels Creek, to Greenstone Winery where he'd arranged for them to be able to sit out on the magnificent deck and enjoy the staggering views out across the valley and vines to the mountains in the distance, while enjoying their next wine tasting.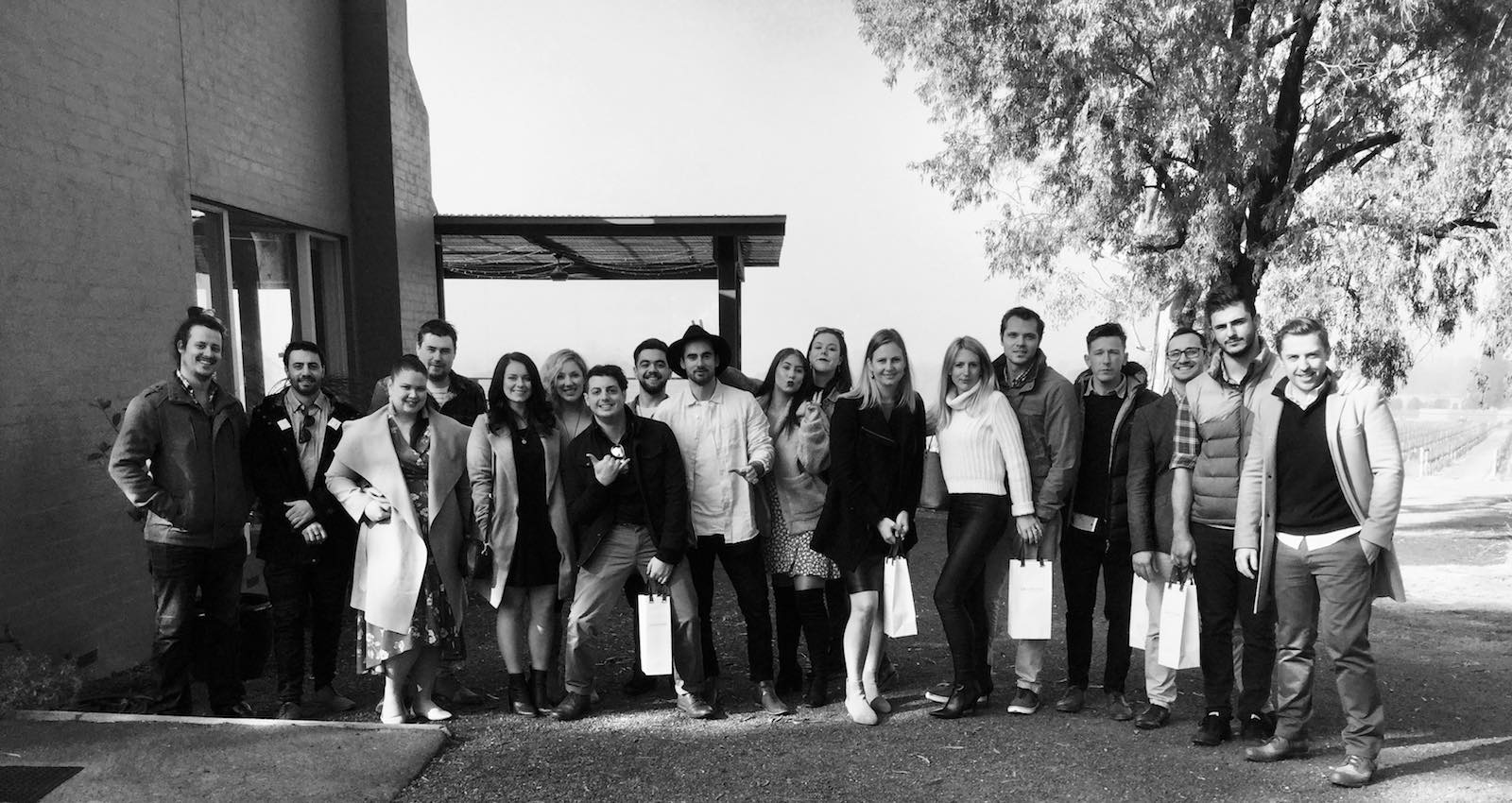 By now it was time for some lunch, so they made their way back across the valley to Tokar Estate winery where they enjoyed their third wine tasting of the day and chose which wines to enjoy with their 2-course lunch.  The sun was shining and the grounds were looking great so we had a few more photos in the beautiful surroundings.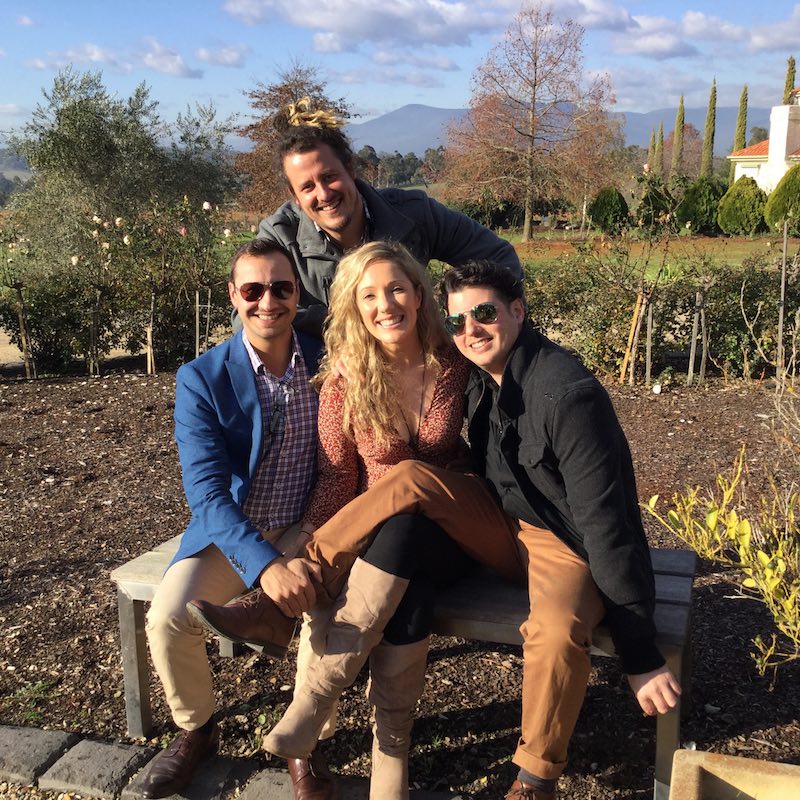 After lunch we set off for Helen & Joeys as he knew the group would love the knowledgeable wine tasting they would get there and of course he secretly knew the unicorns would be a big hit.  And it's amazing, as soon as people see the unicorns they just HAVE to climb on for a ride.  As you can see!!  The unicorns are a bit of fun but for wine buffs at Helen and Joeys, the unicorns represent something more holistic and tactile than just something to climb on.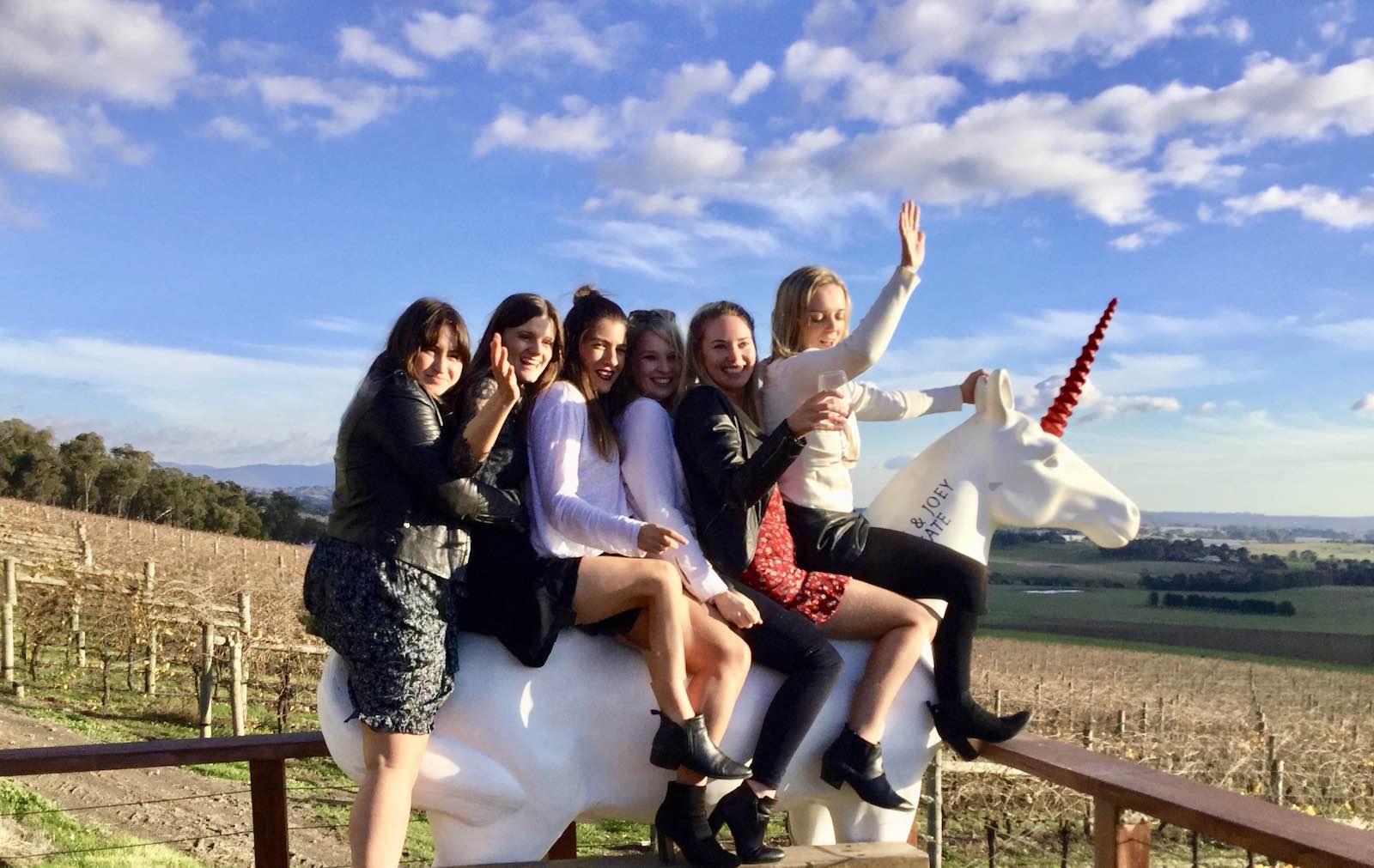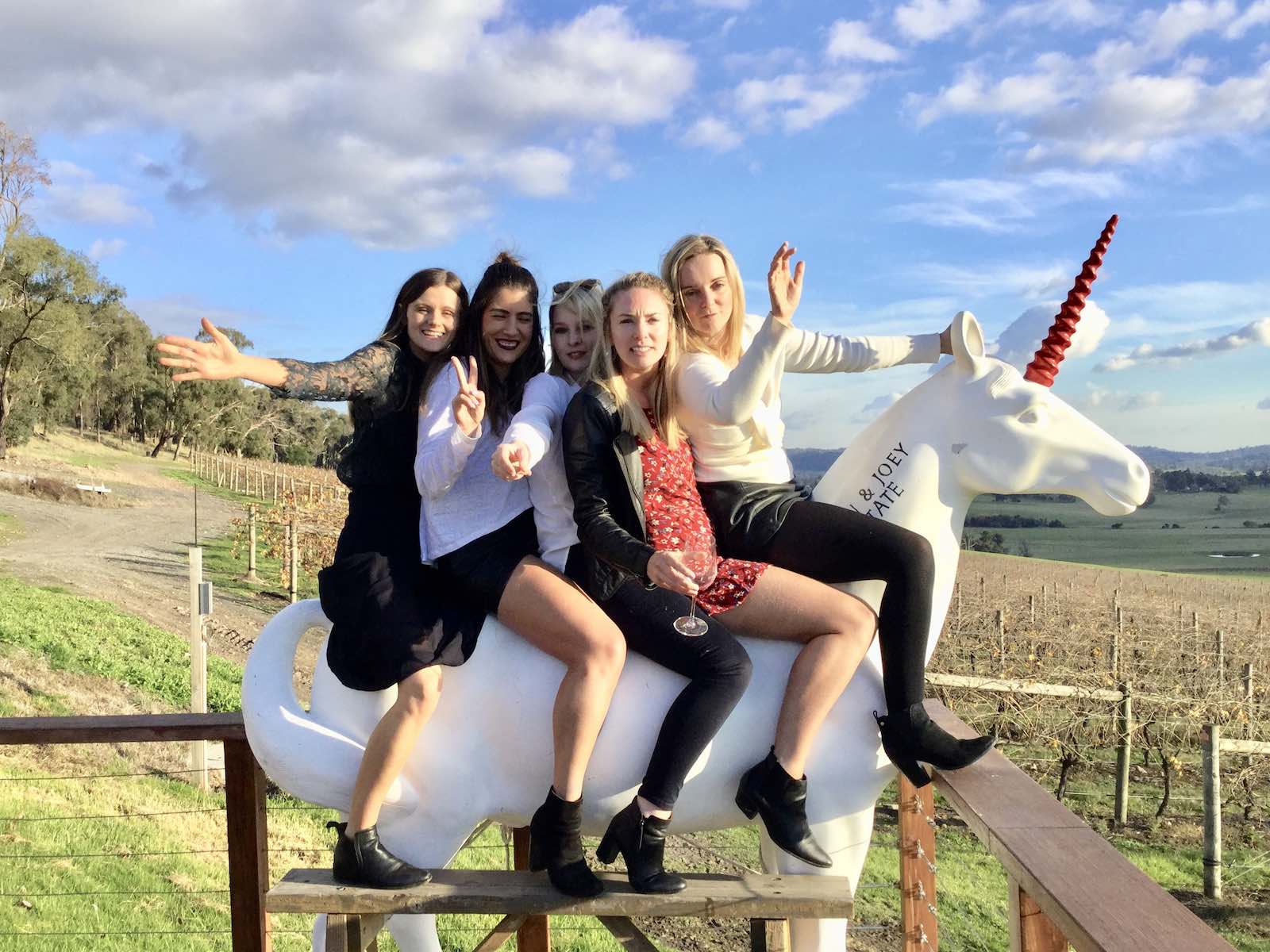 After unicorn rides, the tour may have been coming to an end but the partying was going to continue well on into the evening so John drove the happy group of friends into Fitzroy so they could continue their birthday celebrations.
This is the beauty of touring in a private group – we can accommodate your pick up and drop off requests, and be flexible with the itinerary on the day – after all the day is yours. 🙂  Sound good?  Want to see if we can put together a tour for you and your friends?  Just get in touch and let us know what sort of tour you're after and we'll come back to you with some suggestions for your full or half day Yarra Valley tour.