Nice opportunity for these brothers and ex house mates to catch up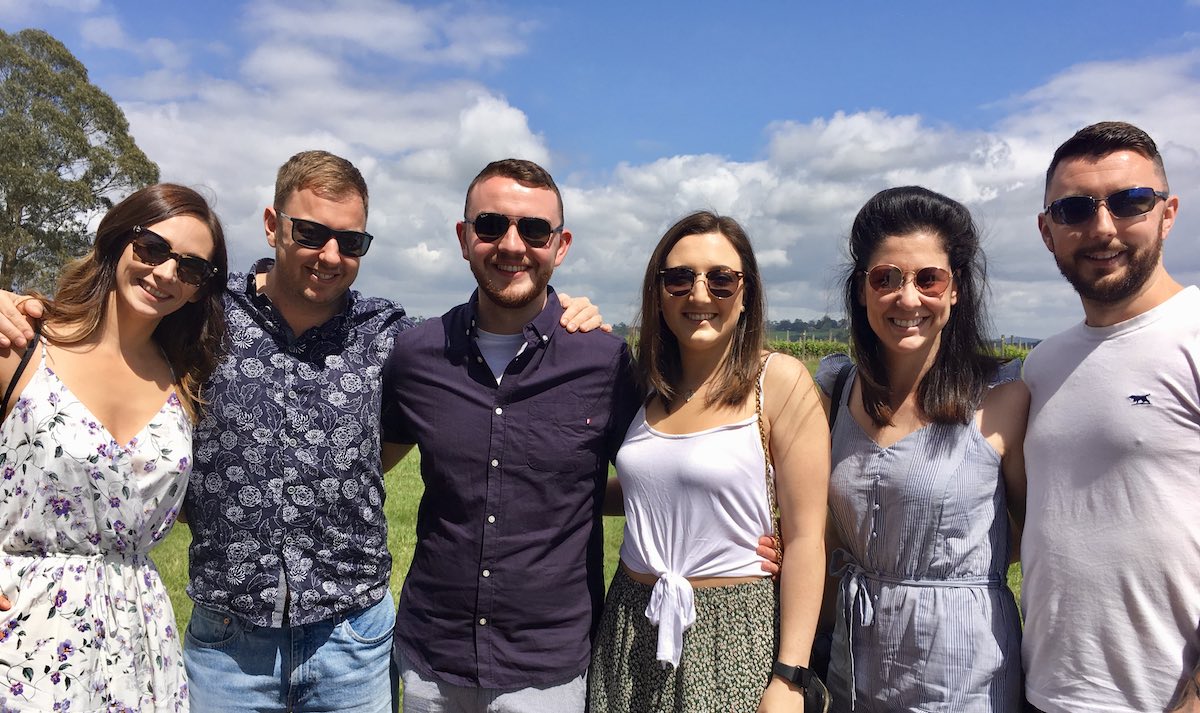 These three couples don't get to catch up all that often
Now that they live so spread out in Perth, Melbourne and New Zealand, it's a fine occasion when brothers Kiaran and Daniel meet up with friend Simon and their respective partners.  And Daniel and Simone, as the hosts who live in Melbourne, sensibly thought what a great way to hang out together enjoying a day's tour of the Yarra Valley – great food, wine, gin, cider, beer and friends.
Jeff collected them from Melbourne CBD and drove them out to the valley, straight to Four Pillars Gin before it got too busy, where they had a fabulous tasting with Heather and enjoyed a paddle sampling three gins – and all before 11am!!  The friends loved the industrial fit out of the venue with its high ceilings and exposed timber beams and were intrigued as to its past life – us locals remember it all too well as the local timber merchants.   🙂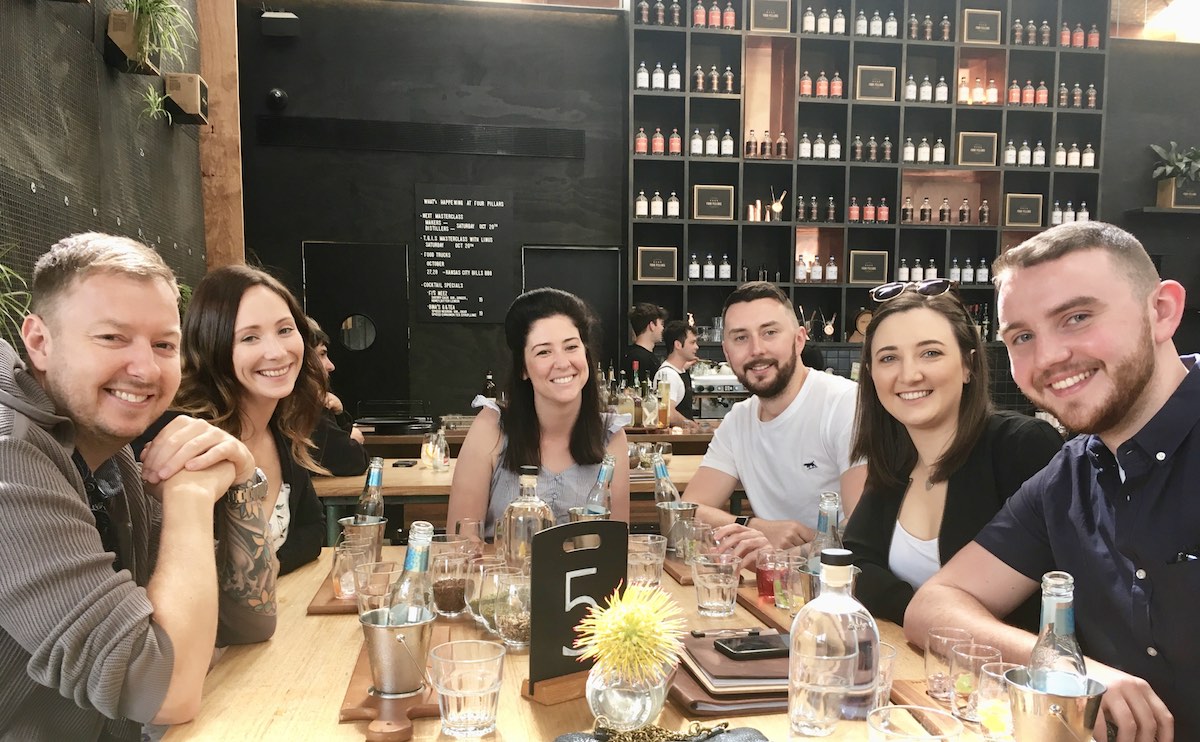 After their gin tasting, Jeff drove them to Maddens Rise one of our favourite boutique wineries in the Yarra Valley which we happen to know were releasing their new Chardonnay and Pinot Noir this particular weekend – another benefit of touring with a local tour company is that we are privy to this kind of insider information. 🙂  Emma and Ben gave the group a fascinating wine tasting and they enjoyed learning about the Yarra Valley's distinctive wine traits, peculiar to a cool climate wine region.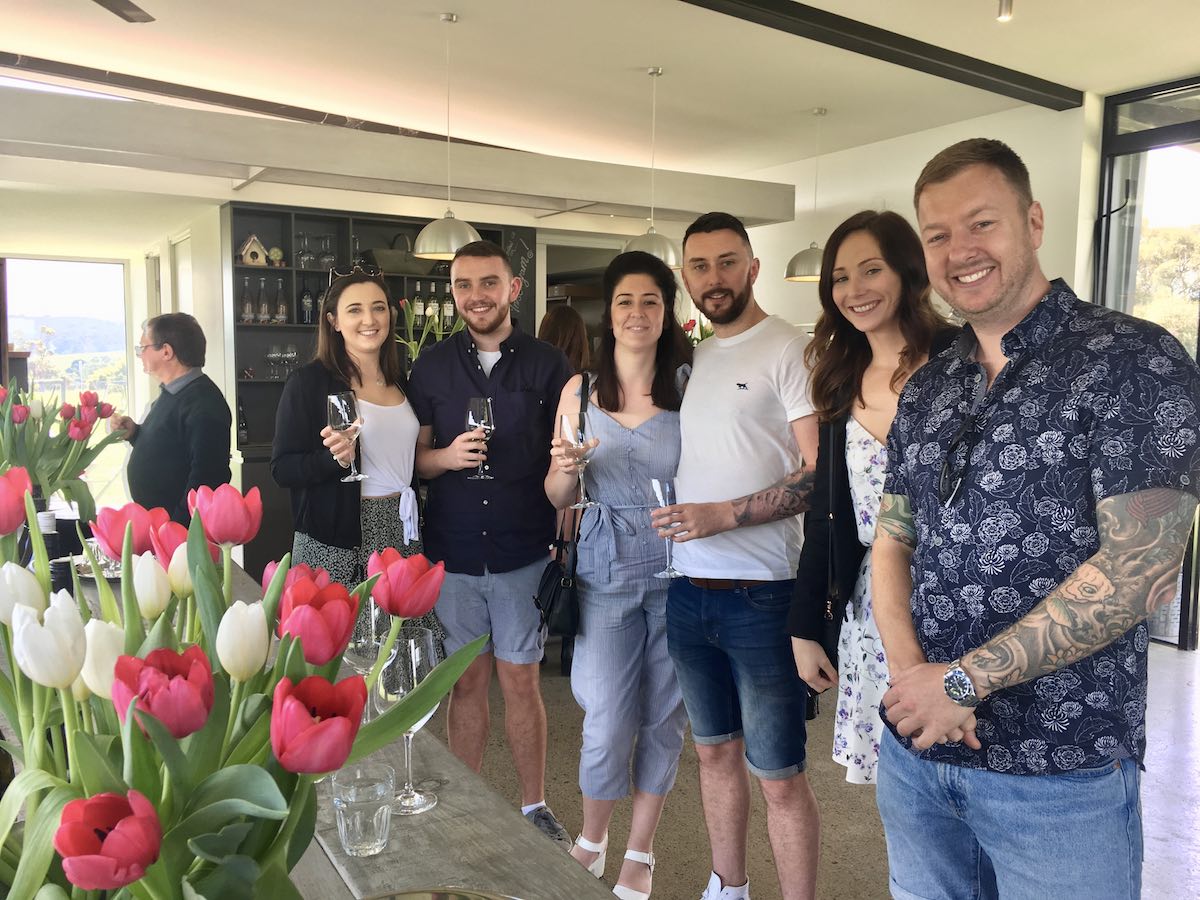 It was a stunning day so the group enjoyed the grounds at Maddens Rise as much as being in its tiny cellar door.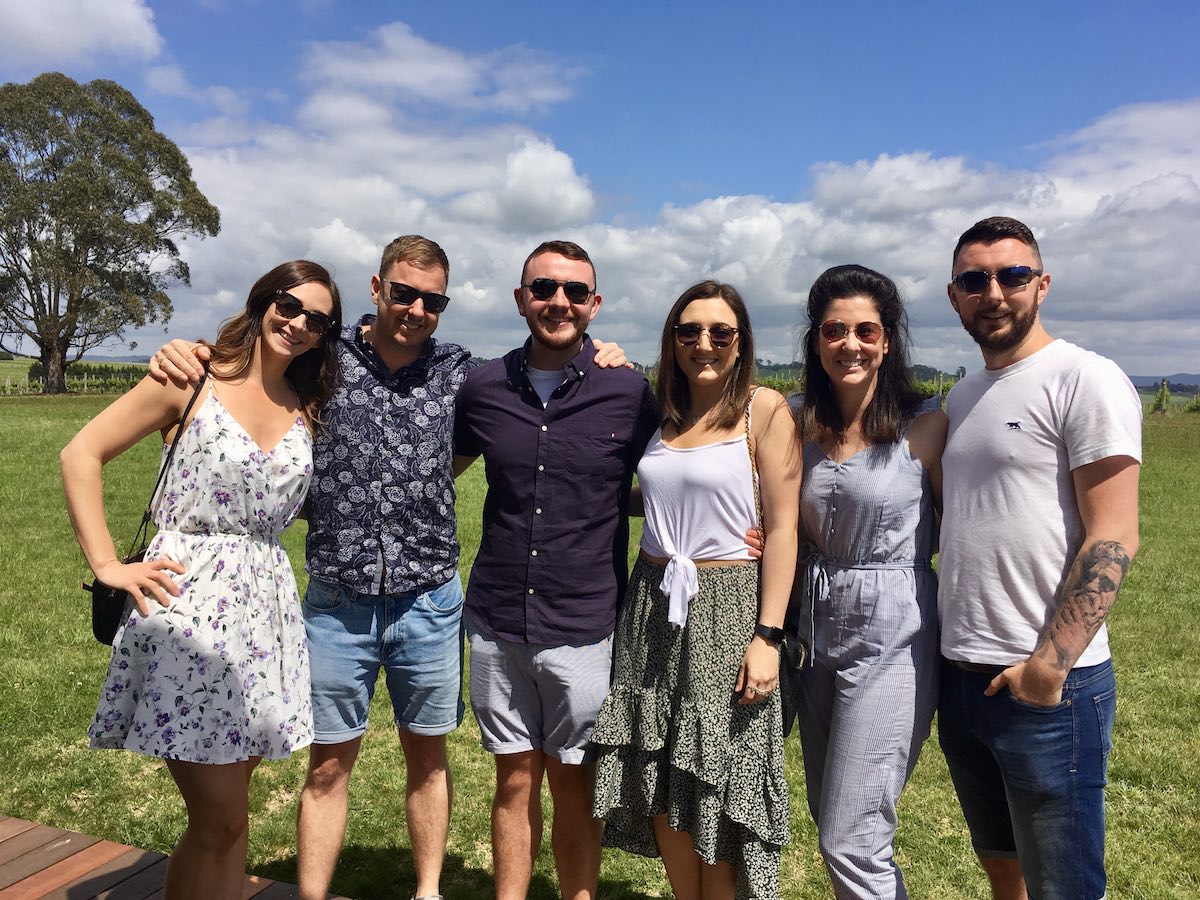 After Maddens, with a bit of time up his sleeve before their lunch booking, Jeff took the group further up Maddens Lane to Coldstream Hills, one of the valley's most famous wineries, originally established by wine critic James Halliday back in the 80s.  Krish gave them a brilliant wine tasting and imparted all kinds of fascinating knowledge to the group who were enjoying the humour of a fellow Irishman who was also in the cellar door for a tasting.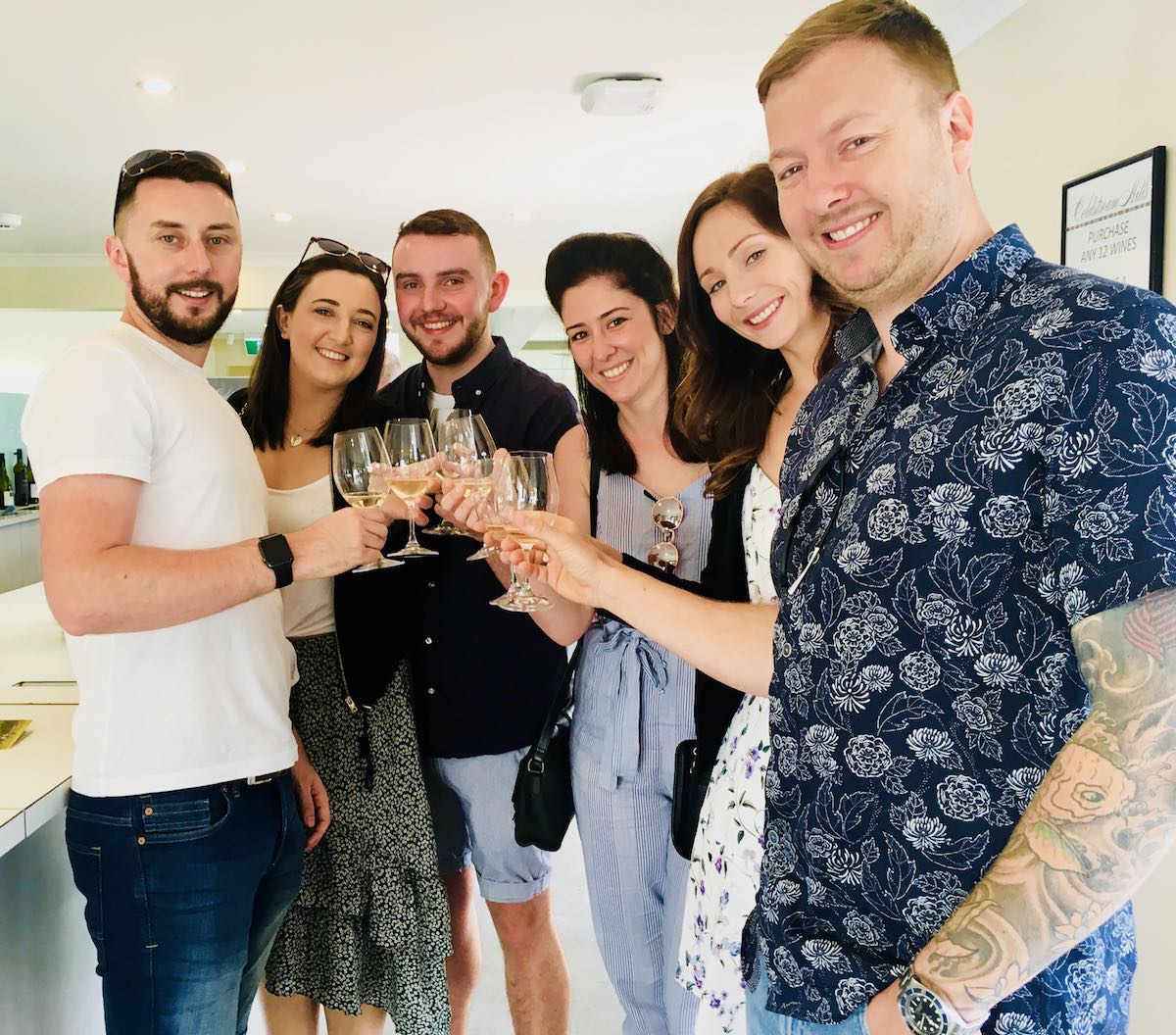 It was now time for their lunch at Tokar Estate where owner Rita Tokar gave the group a wine tasting of her wines and they each chose which wine they wanted to match with lunch.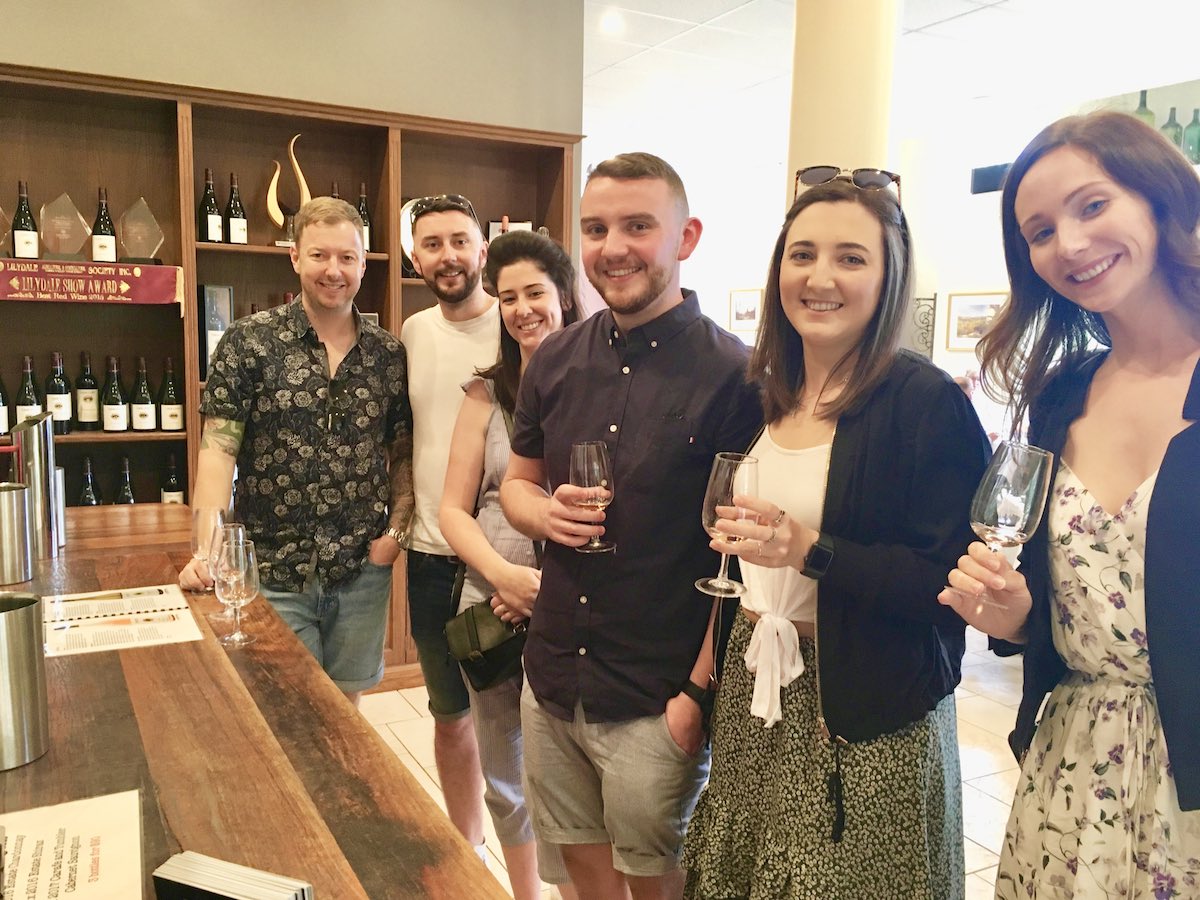 Pork belly and steaks were washed down with Tokar Estate Tempranillo and Rose wine and a fine time was had by all.  And after their nice leisurely lunch, Jeff took them out to the patio for a photo session with stunning blue skies and a backdrop of vines and hills in the background.  We like to take photos of each of our tours and mail them to them as a nice memento of their day – it's another little extra we like to offer and people love receiving them (it's so nice for one of them not to have to be behind the camera).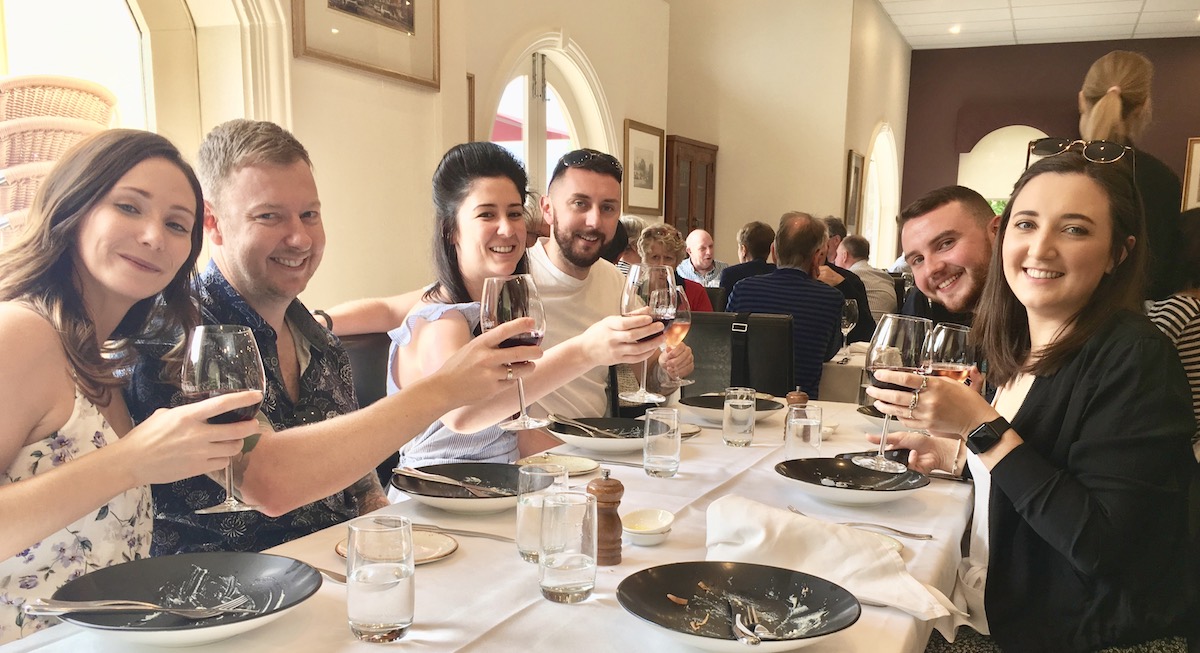 To round off the afternoon Jeff took them to Meletos for them to enjoy a locally brewed craft cider and beer paddle by Napoleone.  It was very busy inside so Jeff suggested they sit outside, as it was such a gorgeous afternoon, and they loved that, as it was the PERFECT temperature.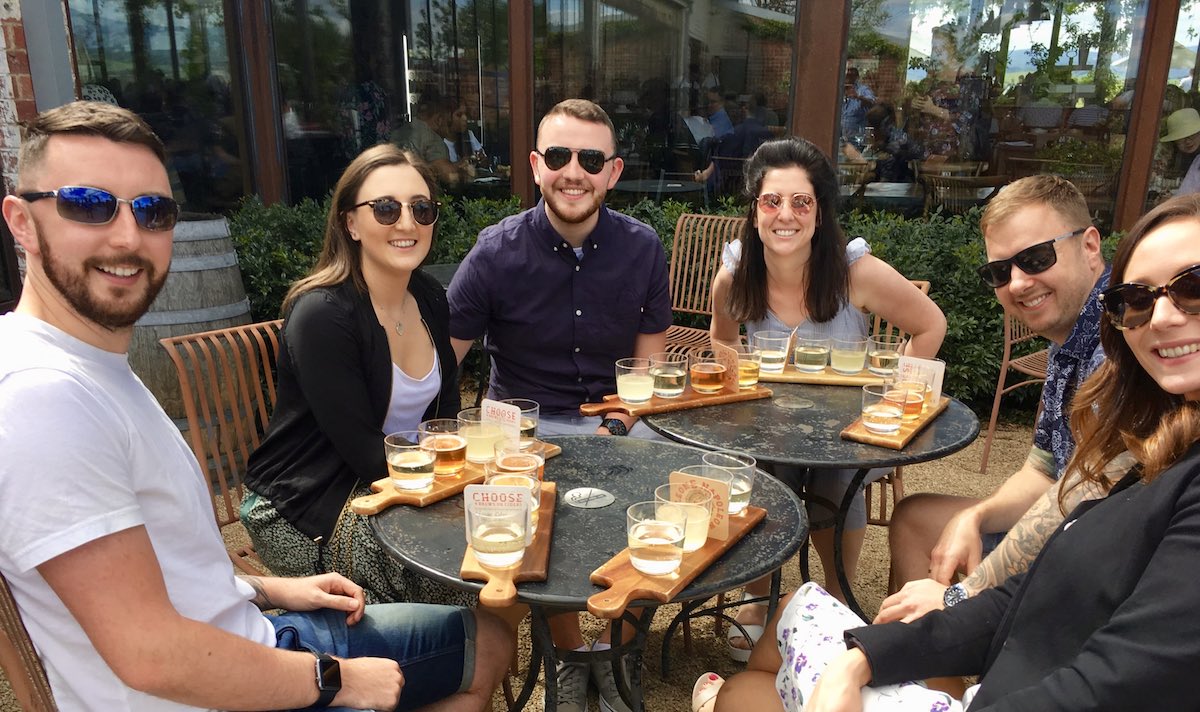 A day is never long enough and it's a shame to have to get people back on the bus at the end of the tour when it's home-time and this group were so loving their time chatting and sipping away but Melbourne was calling, so Jeff drove them back to the city so they could continue enjoying their evening – with plans to check out the rooftop garden at the Imperial Hotel.
The friends loved their tour and were definitely getting the most out of their time in Melbourne, with a trip to the Peninsula Hot Springs planned for the next day.
If you'd like to chat to us about organising a similar sounding tour, give Joan a call on 03 5962 5940 and we can start putting together a personalised itinerary for you.