Kaisa and Lasse were on a 6 week holiday from Finland and wanted to explore the Yarra Valley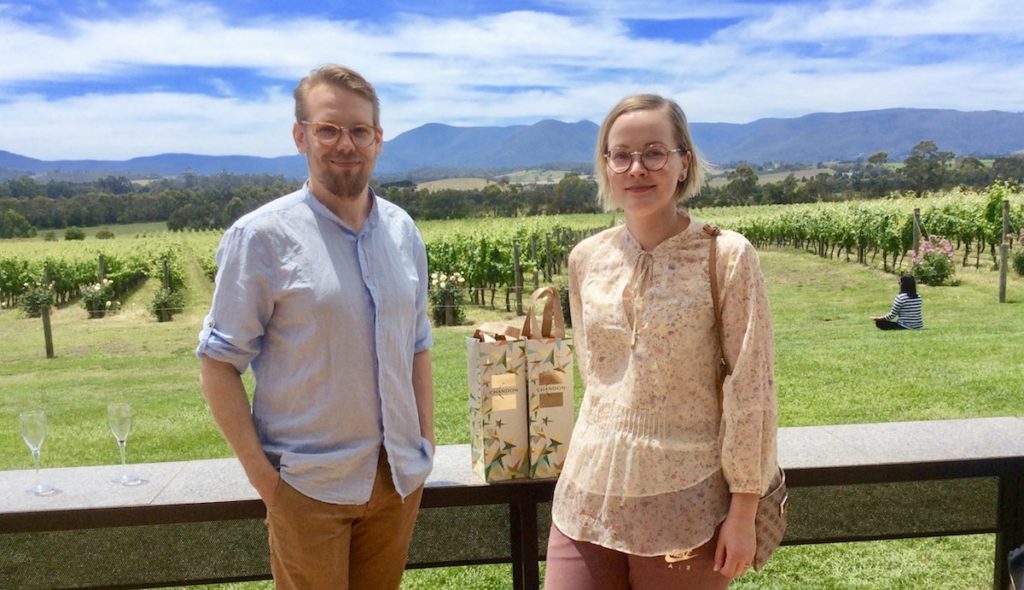 They specifically requested a visit to Chandon
We love it when our guests know where they would like to go and Kaisa was keen to include a sparkling tasting at Chandon in their tour so we collected them from their accommodation at Balgownie Estate and set off for the day.
On our way to Chandon we called in to Yering Station so they could have a wine tasting in the fabulous cellar door and learn a little about the Yarra Valley's past from its lovely historic buildings and of course admire their incredible view to the mountains.  Then it was off to Chandon, where the pair were so taken with the sparkling they bought a couple of bottles to enjoy on Christmas Day back in Finland.  They'd never come across a sparkling red wine before and were very taken with it, so it's lovely to know that on Christmas Day somewhere in Finland, this Yarra Valley novelty will be popped open and enjoyed with their family as they celebrate.  Sparkling reds are less common in in the US, but have a long held tradition in Australia, Germany and France's Loire Valley.
It was a beautiful day so for lunch at Tokar Estate Winery, they sat out on the deck, enjoying the glorious sunshine and admiring the beautiful roses and vines whilst sipping a glass of Chardonnay.  The grounds at Tokar are so European-esque, they've a real Tuscan feel, especially in the lovely heat.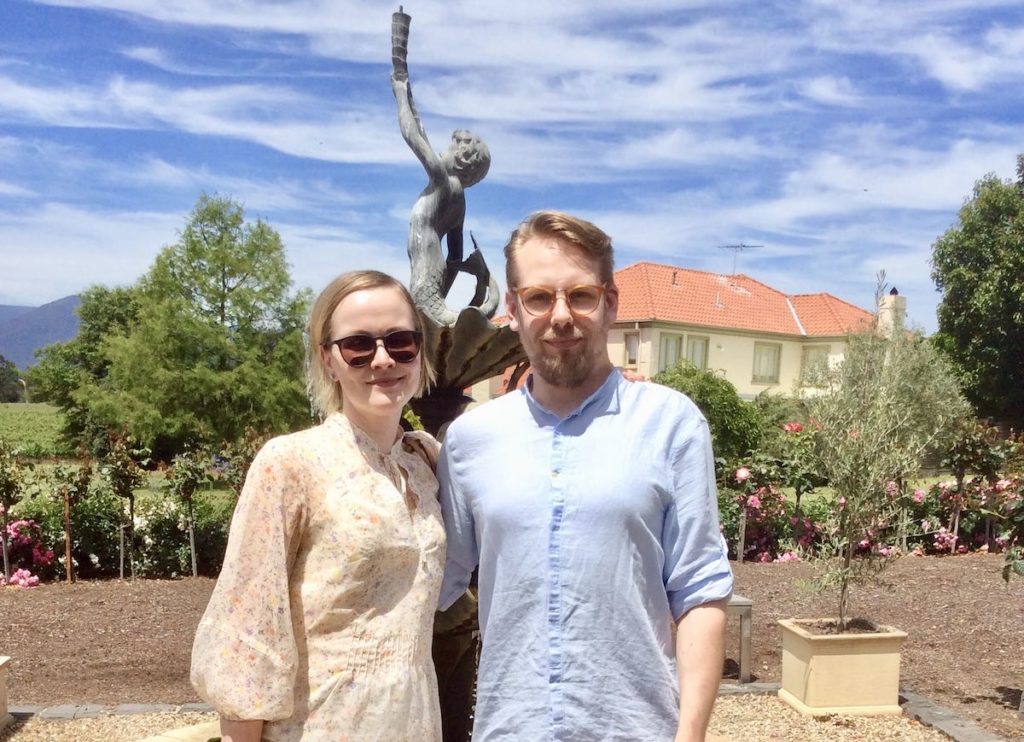 The next winery we took them to was Oakridge where Kaisa was a big fan of the white wines she tried and they were both delighted by the position of the cellar door, with such a dramatic view.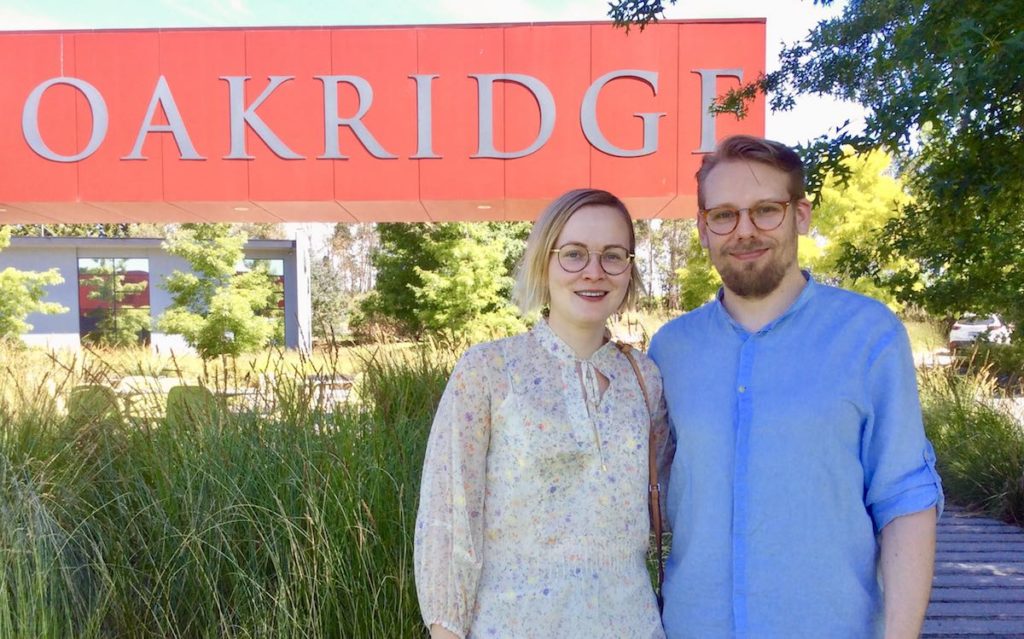 By now the pair had had enough wine tasting for the day so we stopped in at the Yarra Valley Dairy for a cheese tasting which was a big hit and the couple were looking forward to getting back to Balgownie to relax and enjoy some cheese and wine later before dinner on-site at Balgownie's restaurant.
They loved their day's tour, it was a great introduction to the Yarra Valley and our wines and had a busy few days ahead of them with 4 nights in Melbourne to explore the city, then driving down the Great Ocean Road and visiting the Grampians before flying out from Adelaide, home to Helsinki in time for Christmas.  What a fabulous sounding trip.
It was lovely to hear how much they were loving Australia – finding everyone so friendly and they were in awe of the fact that we have it all – snow, beach, mountains, valleys, bush etc – we ARE lucky we have the best of all those worlds and here in the valley we sometimes manage 4 out of the 5!
Let us take YOU on your own private tour of the Yarra Valley – just tell us what you'd like to see and do on your personalised tour and we'll get back to you with a quote.  🙂