Thy & Simon were keen to taste sparkling, rosé and lighter wines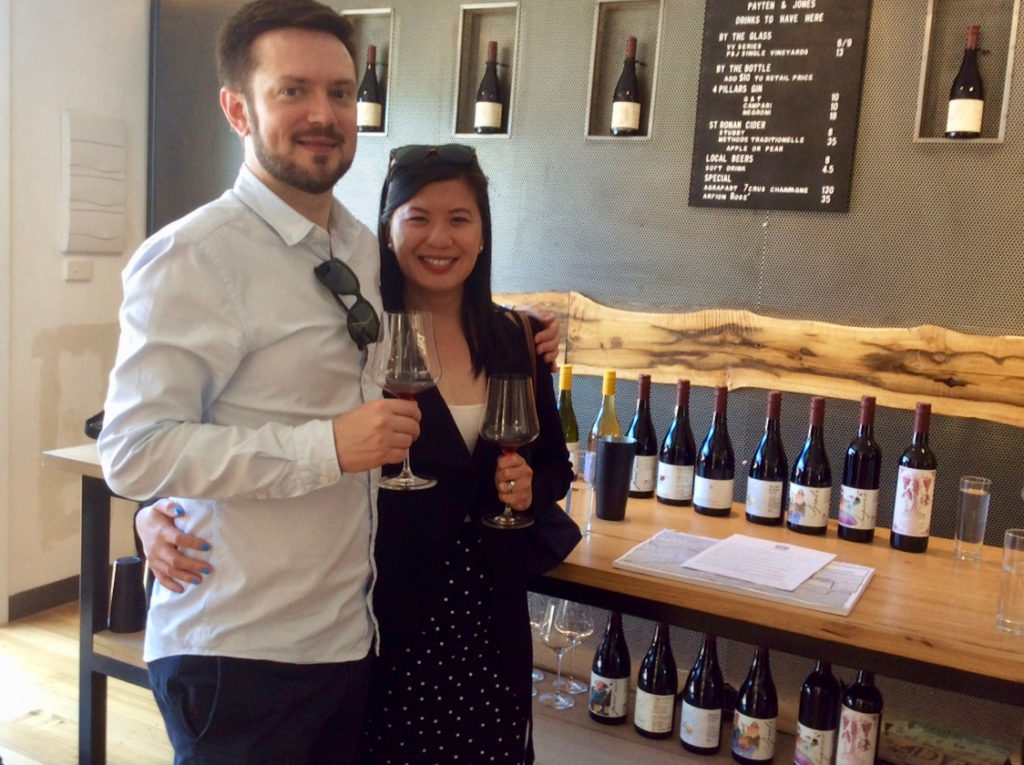 They were very taken with Payten & Jones' cellar door
Thy and Simon were enjoying 4 nights in the Yarra Valley over the Christmas break to relax and unwind and as we were putting their itinerary together they said their preferred sparkling, rosé and lighter reds over heavier wines so we worked up an itinerary to suit.
We collected them from their accommodation in Healesville and headed to Chandon to kick off their tour with a sparkling wine tasting and arrived there a little early which was ideal as it meant we were first in the queue (which is great at this busy time of year)!  The pair enjoyed the whole Chandon experience and soaked it all in, walking around the grounds and buildings (as well as loving the actual tasting).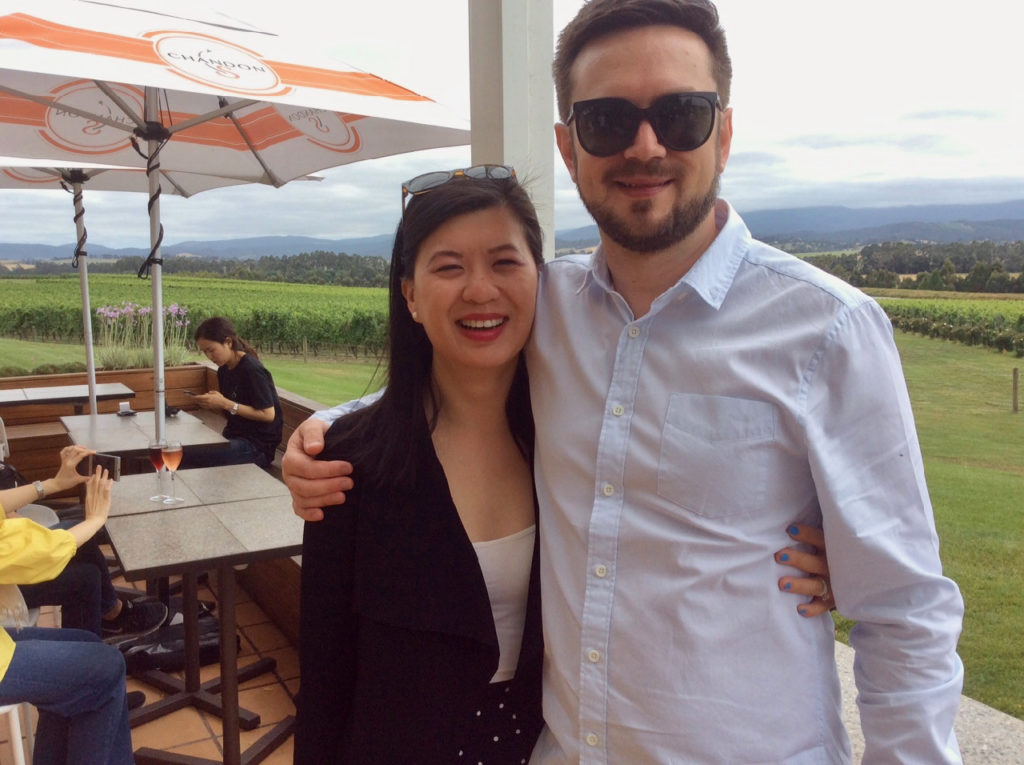 We then went on to Oakridge Wines for a tasting and they really enjoyed the Pinot Noir it being a lighter red.  And unsurprisingly at the next cellar door we'd chosen, at Dominique Portet, their French style rosé was a big hit.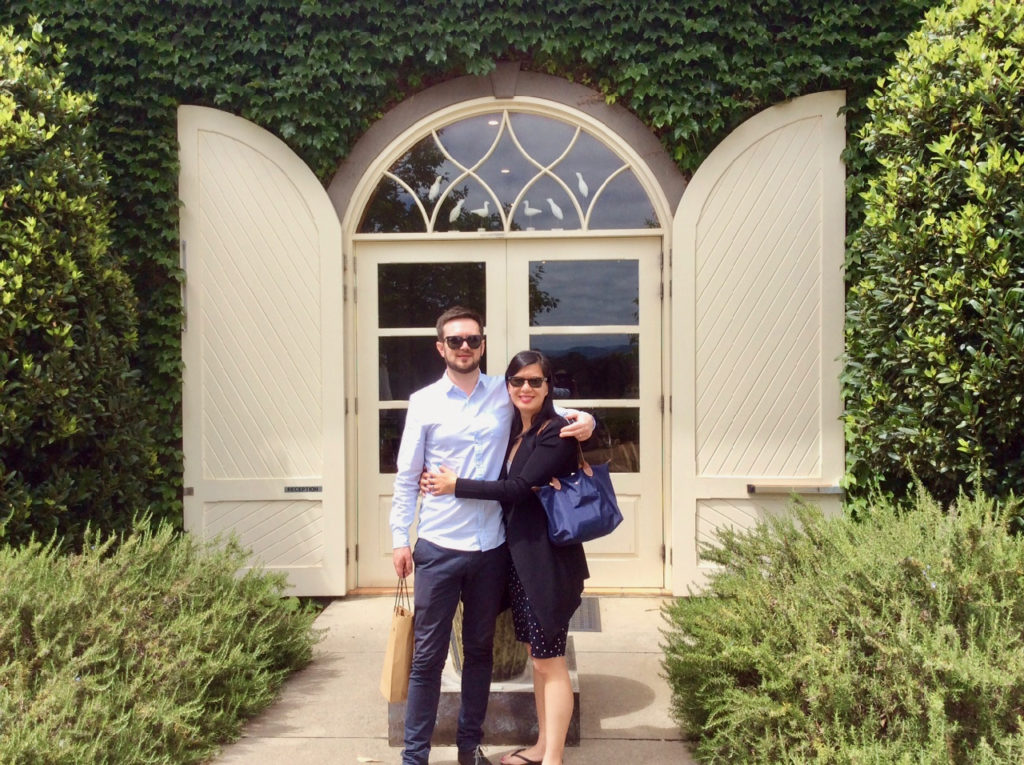 Ready for lunch, we drove them over to Yarra Glen for a lovely relaxing meal with a glass of wine at Yarrawood Estate on the deck overlooking the view.  Simon managed to upset a gander (male goose) by going a little bit too close for his liking and was given a warning hiss!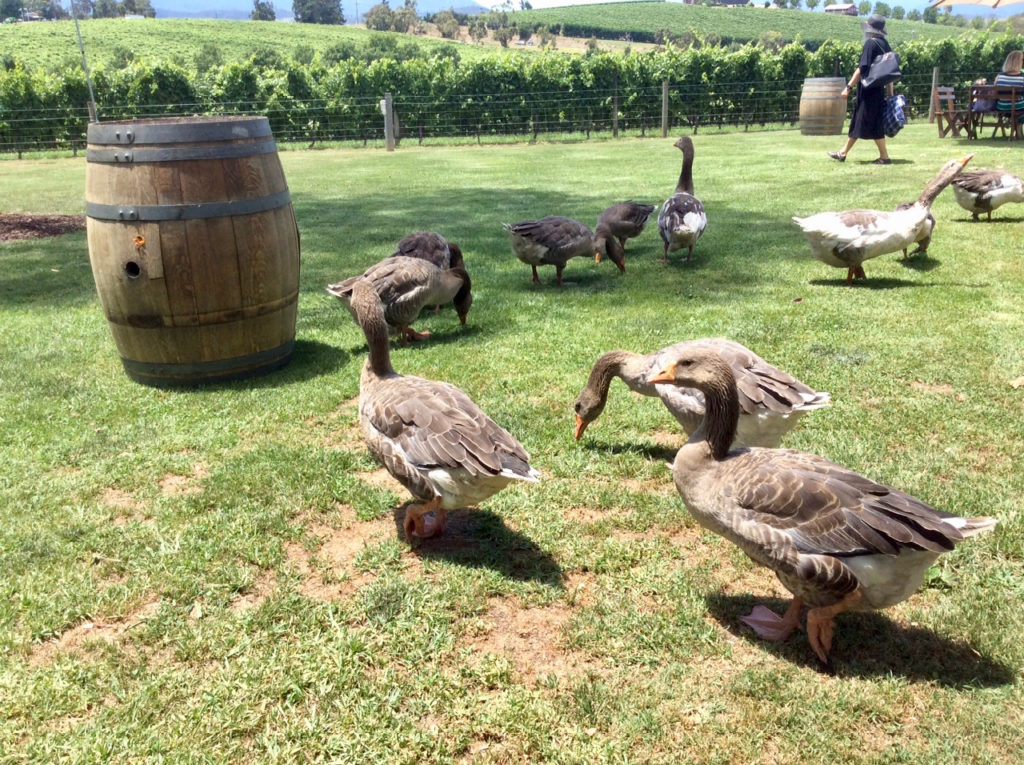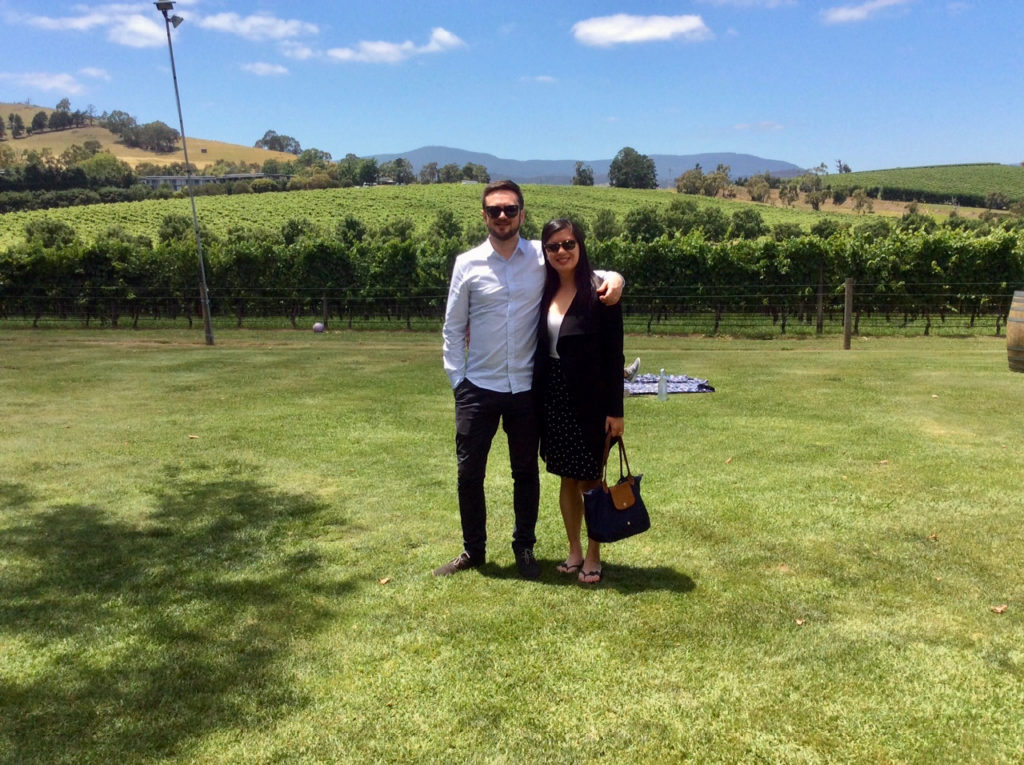 After lunch, we added in a visit to the sensational TarraWarra Estate for a tasting in their amazing underground cellar door, before heading to Four Pillars Gin Distillery for a gin tasting paddle.  The pair loved the atmosphere and the whole novelty of having a 'gin tasting'.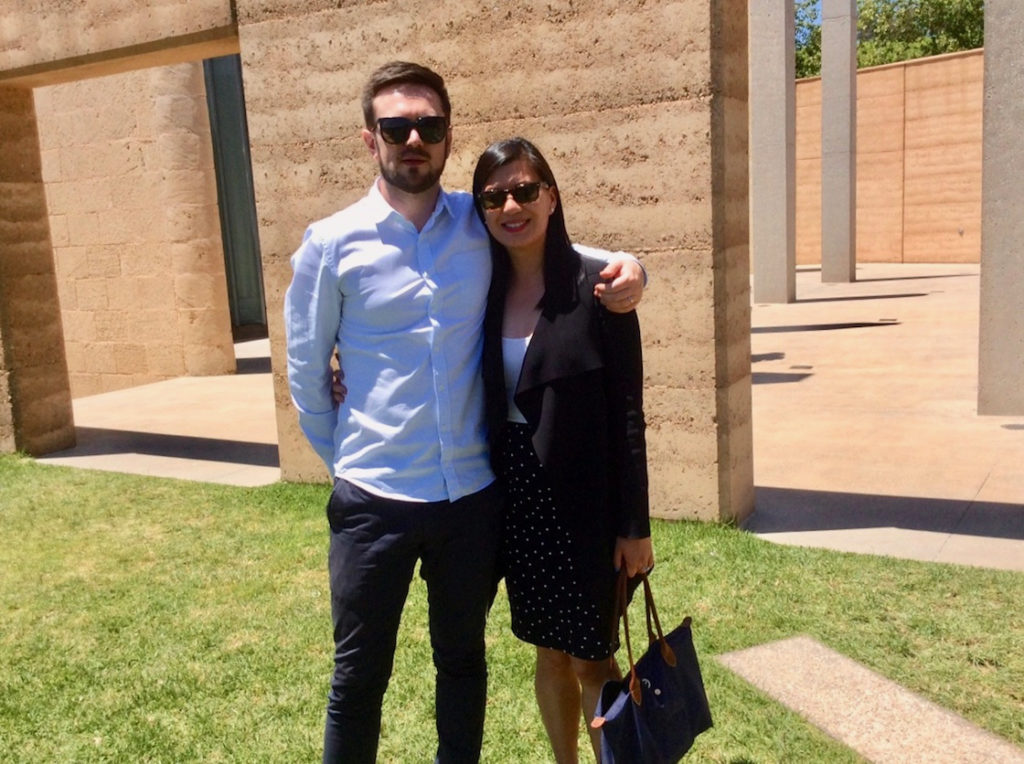 We decided to finished off the day's touring over the road from the distillery at Payten & Jones, a very chilled and funky young gun's winery cellar door for a final tasting and sat outside in the courtyard and enjoy a glass of Four Pillars Gin & tonic and we whiled away the rest of the afternoon chatting about travel and the world at large.
It was altogether a really great day – the weather was beautiful and the couple were great fun and really enjoyed the Tour the Valley 'private' wine tour experience – and we hope to see them back in the Valley again on tour with us again soon – we've only skimmed the surface after all!
For more information on the bespoke itineraries we put together – get in touch via our questionnaire.