Richard wanted to surprise his partner Kalvin with a private winery tour in the Yarra Valley just for the two of them as an early birthday pressie. And we love special occasions and helping plan surprises, so we planned the perfect day for them and Kalvin had no idea about any of it!
Joan picked them up from their accommodation at Queenstown Retreat in Smith's Gully, a really stunning modern self contained B&B overlooking a dam with floor-to-ceiling windows – it's gorgeous, really private and they were loving their stay there; kangaroos grazing by the property, a fire pit to cook on, really quite special.
So Joan whisked them off to Yering Station for their first wine tasting of the day and they loved everything about it – the dessert wine in particular (so bought some for later), the lovely old buildings and they enjoyed a walk around the grounds.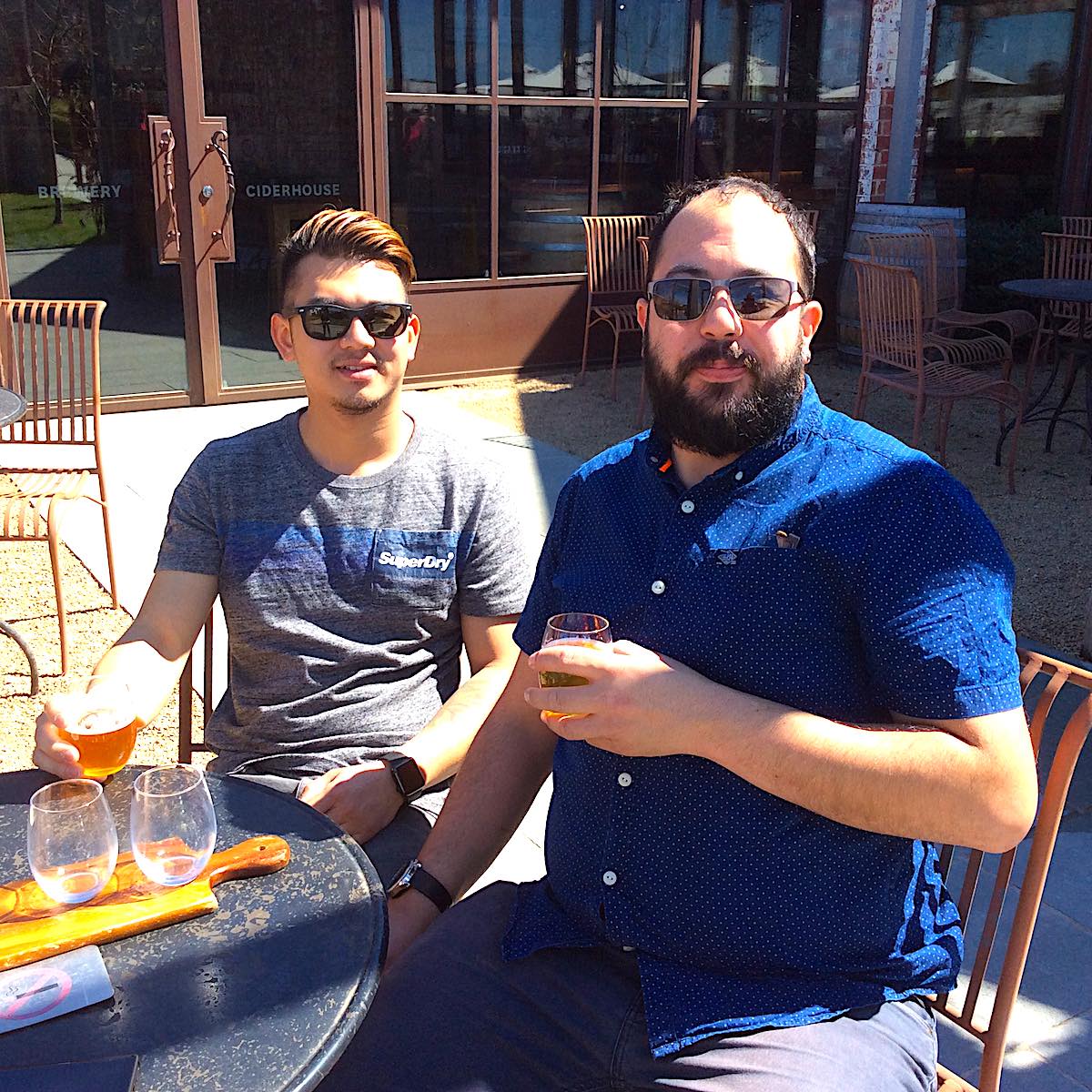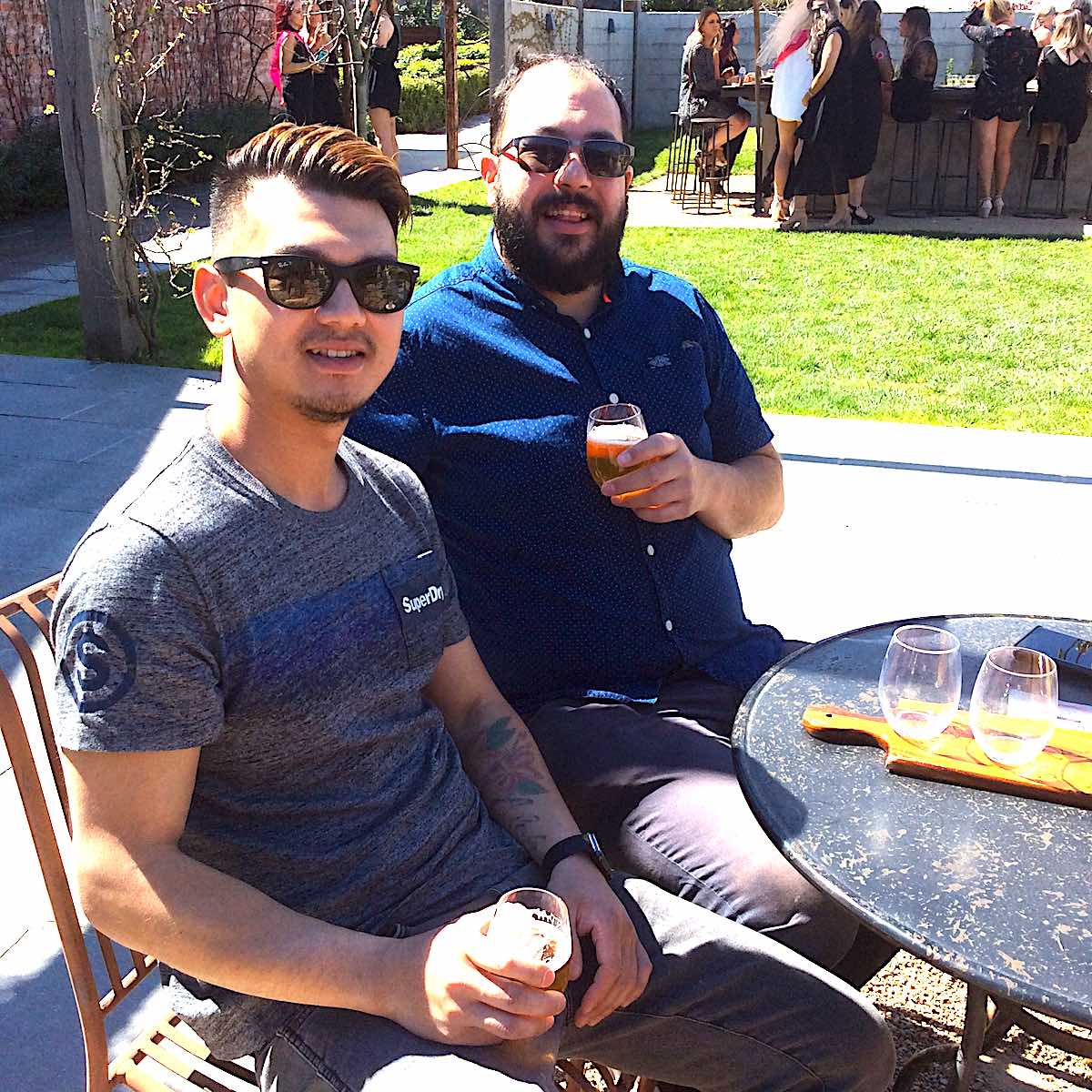 Their next wine tasting was at Badger's Brook cellar door with those tiny sculptures of bottles of wine in the grounds.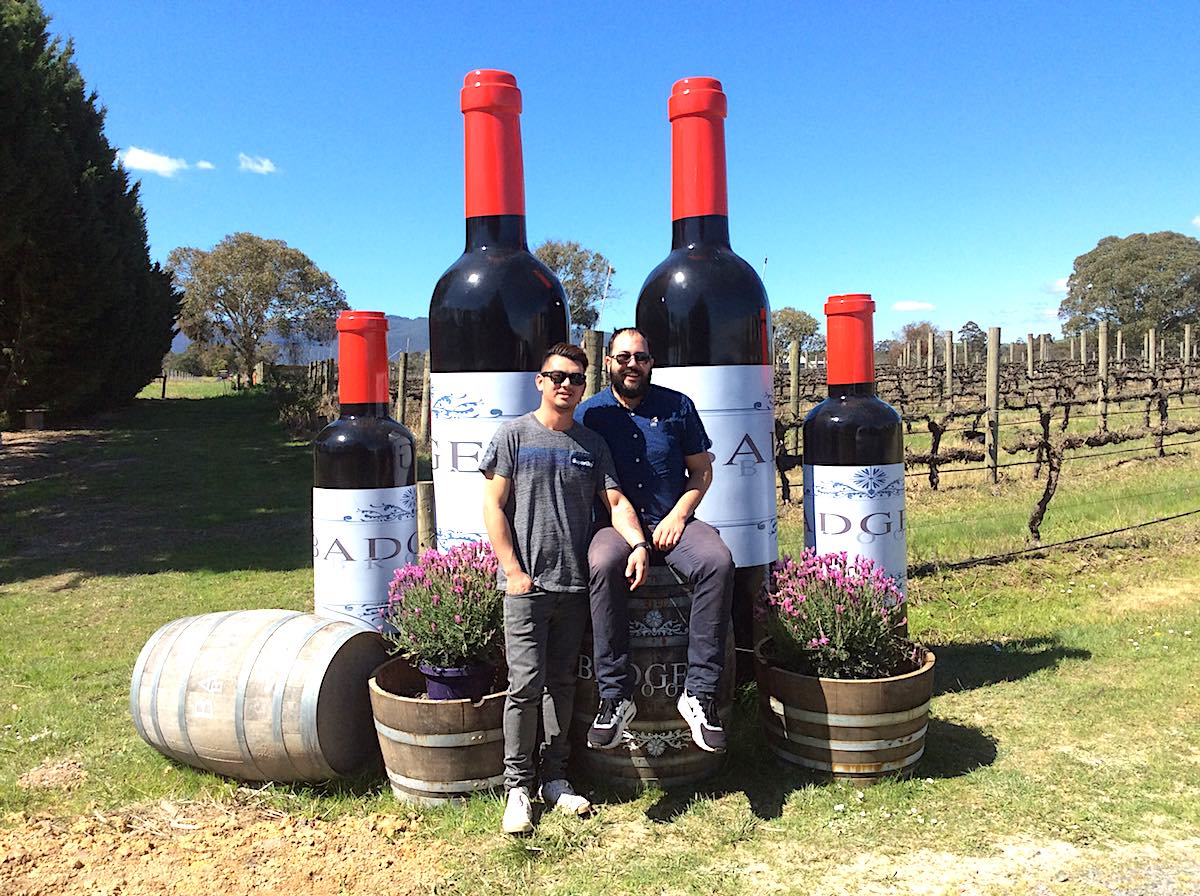 Tramonto Kitchen & Bar is adjacent to Badger's Brook cellar door so it was just a short walk through to the deck to sit and enjoy some stunning share platters for lunch, drinking in the spectacular view across to the mountains in the distance.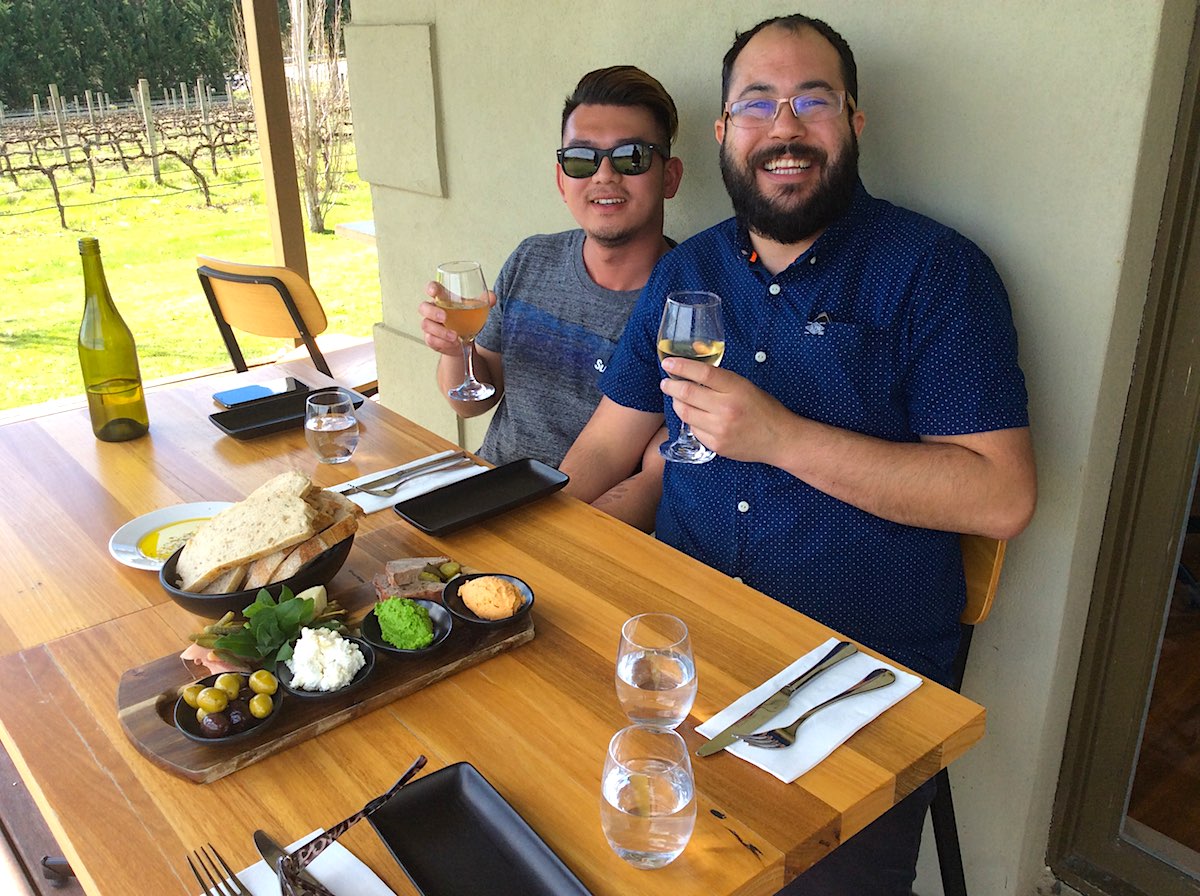 After their super relaxing lunch Joan loaded them back into the vehicle and before they knew it they were turning into the tree-lined driveway at Oakridge Winery where the Manchurian Pears were in full bloom which was a lovely sight. They loved their tasting there and were really taken with how beautiful the valley looked.
Now Joan is one for pulling out all the stops and the boys both agreed that the next venue was the highlight of their day – a visit to Coles supermarket in Healesville!  (They needed some supplies for the evening as their accommodation is miles from anywhere – and we are always happy to visit wherever you want on your private tour!!)
It was a hard one to trump but their visit to the Yarra Valley Chocolaterie was right up there with Coles and Kalvin was very happy to tuck into an ice-cream!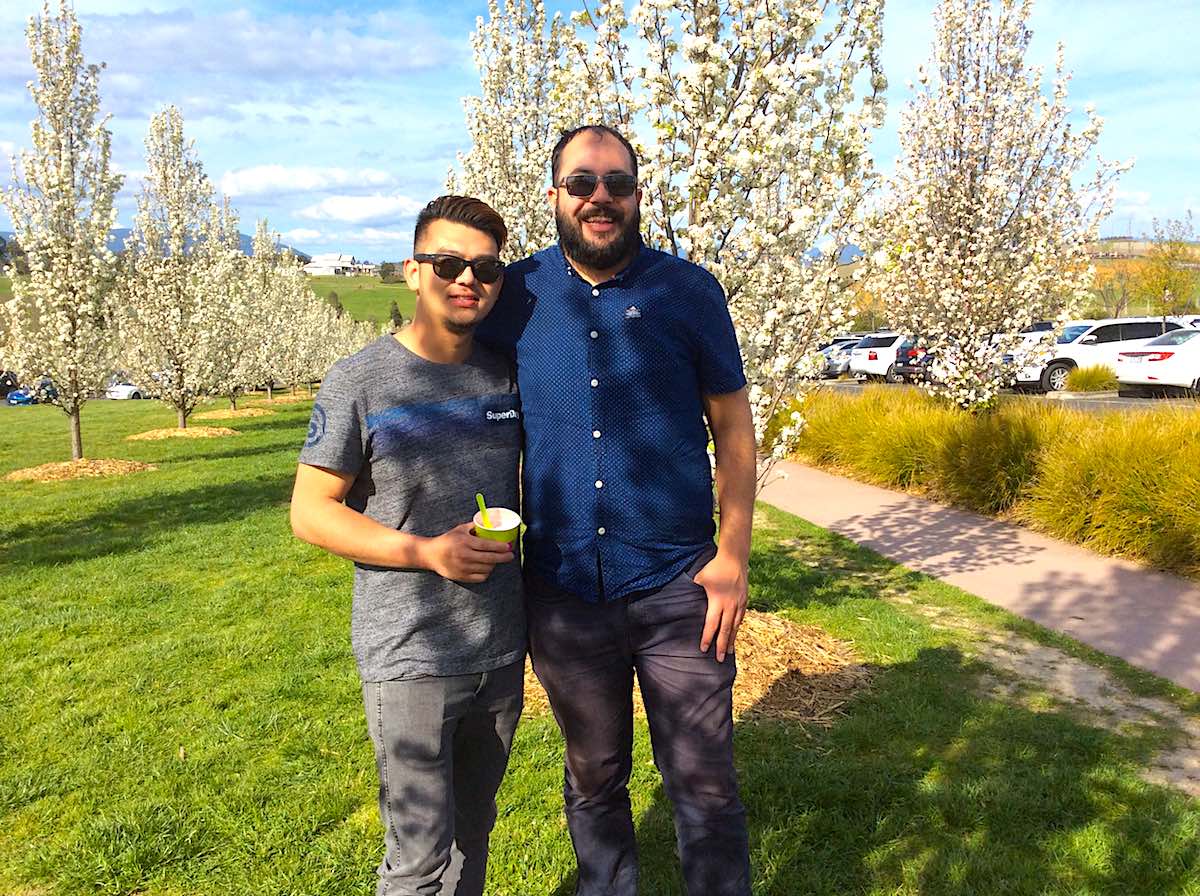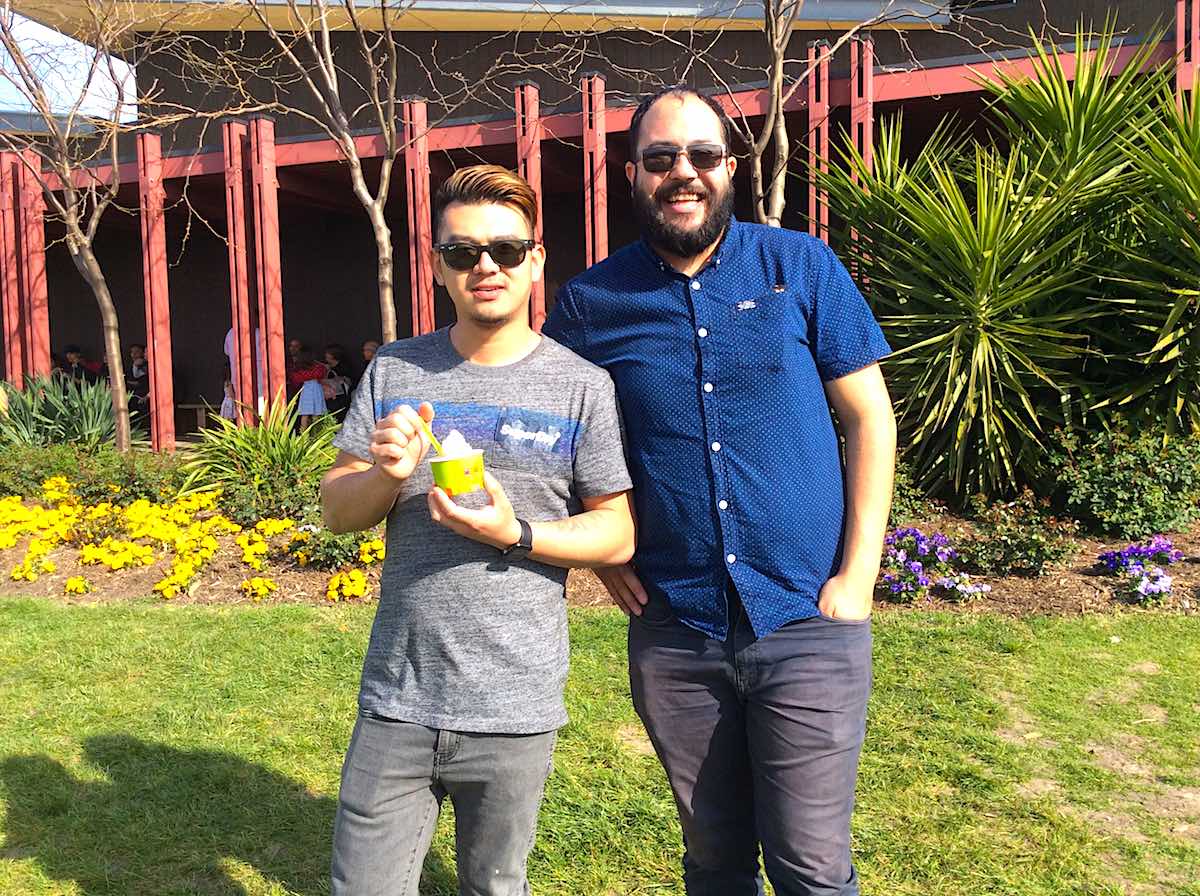 Joan then took them back to their amazing accommodation over in Smith's Gully and was bowled over when the boys presented her with two bottles of Badger's Brook Sauvignon Blanc to say thank you for a great day's tour.
They were looking forward to lighting the fire pit again and sitting outside with a drink and enjoying the sun sinking at the end of a really super day.  It was lovely having them on tour and we look forward to touring with them in the future to show them more of the Yarra Valley.
If you'd love a private wine tour arranging as a surprise to celebrate a special occasion for a loved one, let us know and we'll start pulling a great itinerary together for you.