David and Sonja were enjoying a three week visit to Australia from Norway and had already visited Cairns, Port Douglas and Sydney.  They were staying at the Black Spur Inn at nearby Narbethong and had been enjoying relaxing in the beautiful countryside through the Black Spur and were ready to have a full day exploring the Yarra Valley.
John collected them from their accommodation and drove them to Yering Station for their first wine tasting and they loved the history and the old brick buildings and beautiful grounds the cellar door was set in.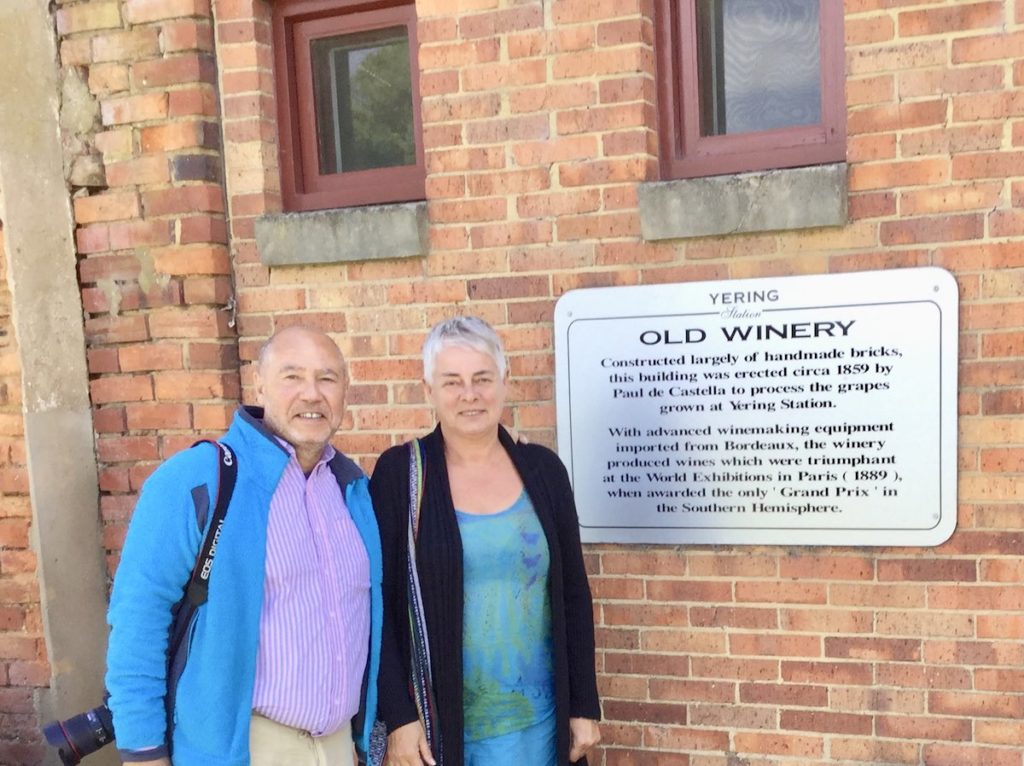 After Yering, John drove them the pretty drive over to Punt Road for their next tasting and they loved the selection and bought some wine saying they would take it home to Norway – we have an inkling it may have been drunk by now! 🙂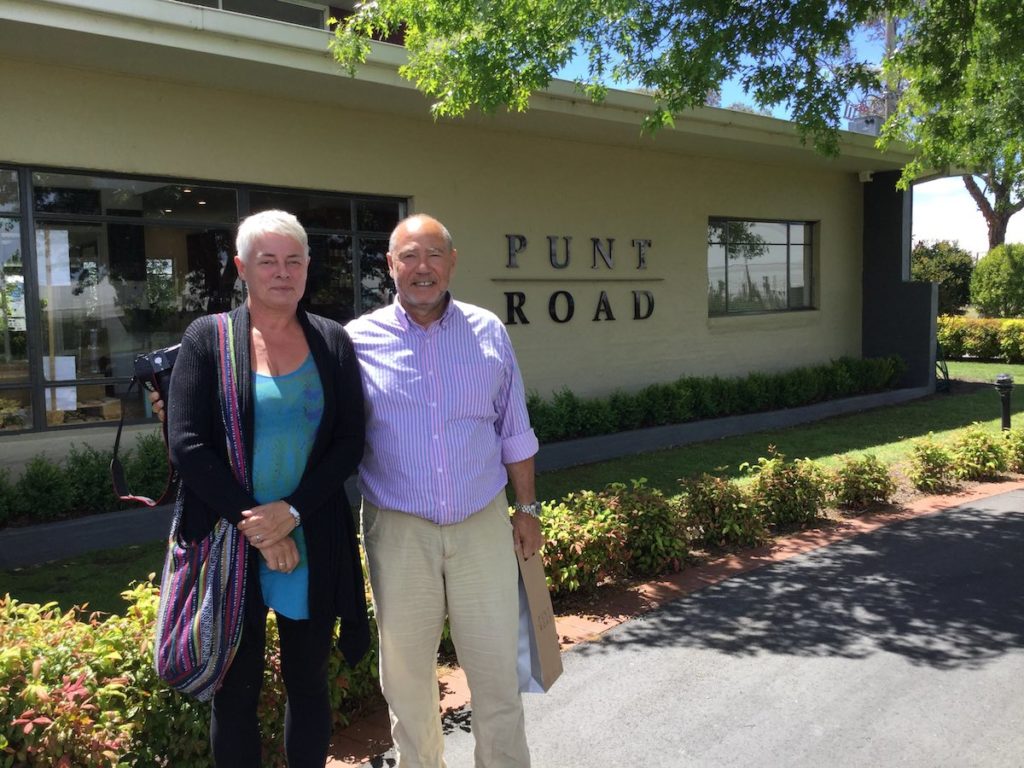 We had booked lunch for the pair at Innocent Bystander, the winery in the actual town of Healesville, and they particularly loved their wine tasting before their meal, from the beautiful copper taps dispensing wine, especially as they discovered they were made in Norway!!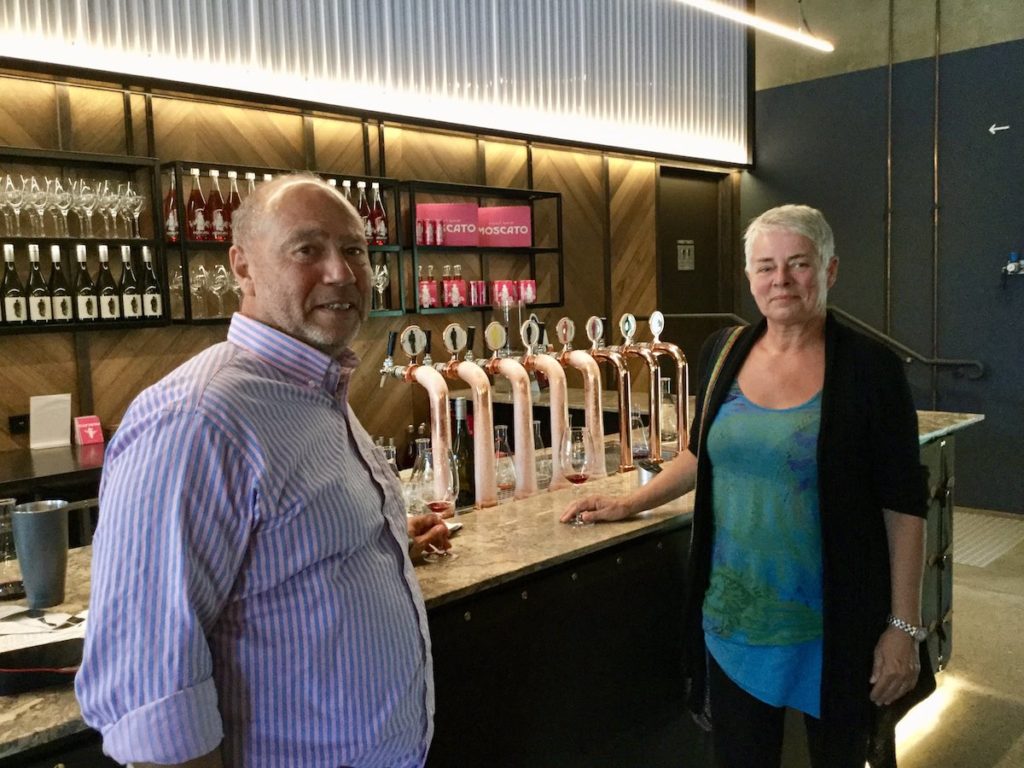 After a great lunch, they were ready for some more wine tasting so John drove them over to TarraWarra Estate to the hobbit style cellar door built into the hill and they loved their tasting, and also the TarraWarra Museum of Art next door – it's a super combination, views, great wine, amazing architecture and the largest private collection of modern Australian art on view to the public – all in the one place.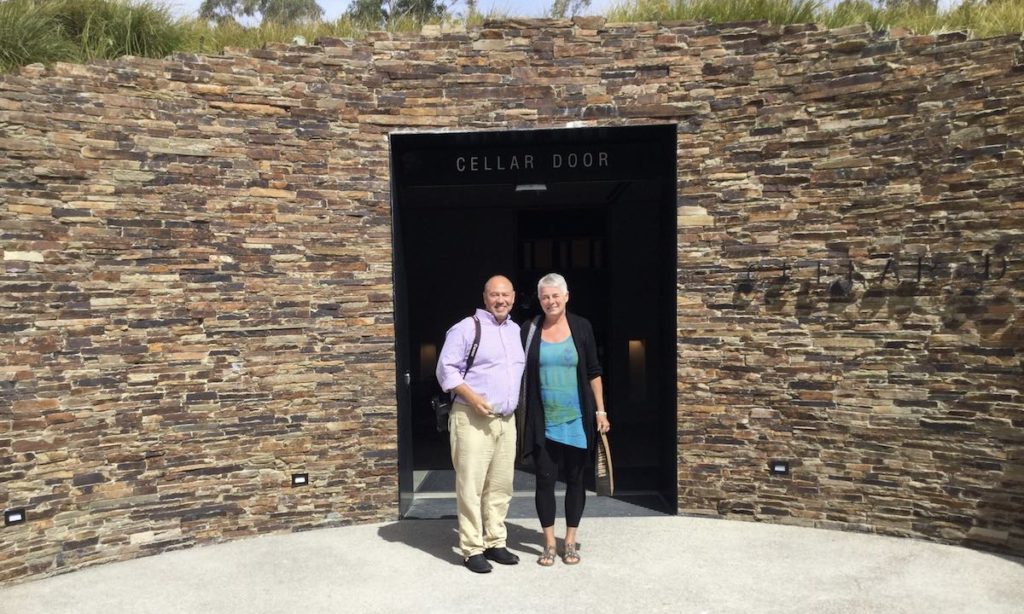 For their final wine tasting of the day John drove the couple over to Tokar Estate, before heading back to Narbethong where they were going to enjoy a lovely dinner at the Inn.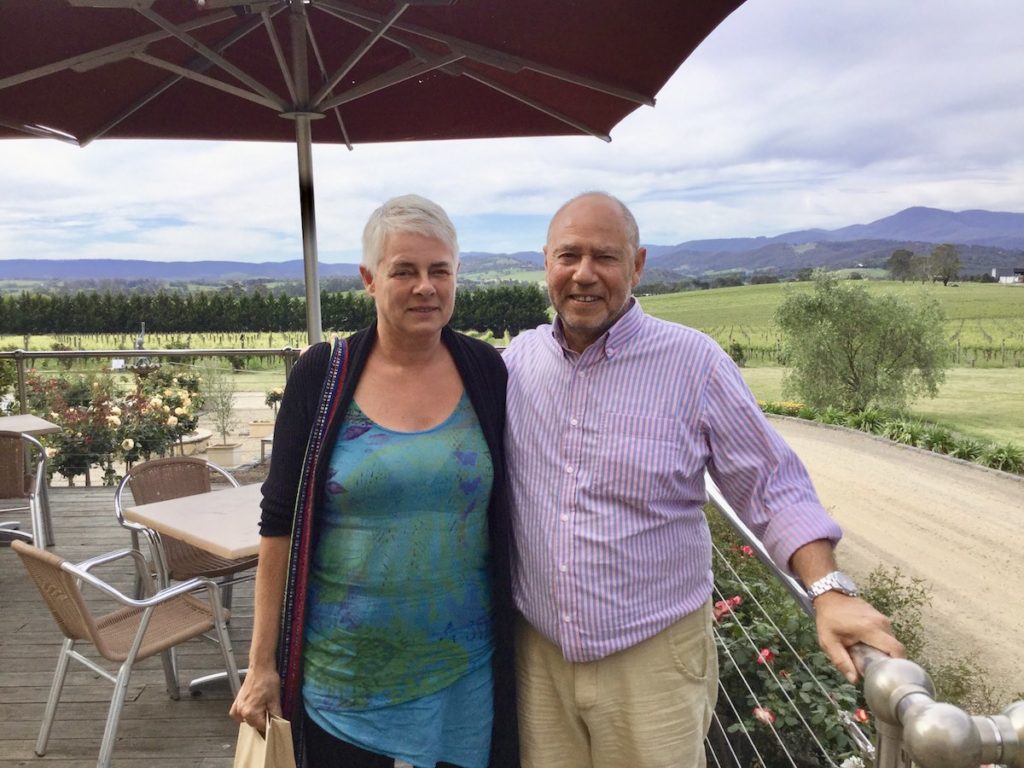 It was great that David & Sonja had included a visit to the Yarra Valley as part of their touring itinerary in Australia and were off next to drive the Great Ocean Road to Adelaide – we hope they're loving it.
If you would like to find out more about organising a tour for you and your family or friends, or would like to give someone a gift voucher for a Tour the Valley tour this Christmas, let us know and we can arrange everything.