Anna's parents live in New Zealand's North Island so aren't exactly strangers to wine growing regions. And as Anna and her husband are currently living in Melbourne, they decided to spend a day with her folks, touring the Yarra Valley with them and trying our wines (and gin, and beer and cider)!
The Kiwis didn't blanche at Gin first thing in the morning!
Four Pillars is one of Healesville's biggest success stories from the last few years and is now so popular they can only take tour tastings in the mornings as by lunchtime you can't move in there!  So…Joan collected Anna, her husband Brent and parents Brenda and Andy (same initials I know, we noticed that too!!) from their Healesville accommodation and set off for a gin tasting.  They thoroughly enjoyed learning about the gin making process and having a little tipple too and could clearly appreciate why Four Pillars are winning so many awards and being written up the world over.  Anna and Brent bought some Mother's Ruin to take home and enjoy later.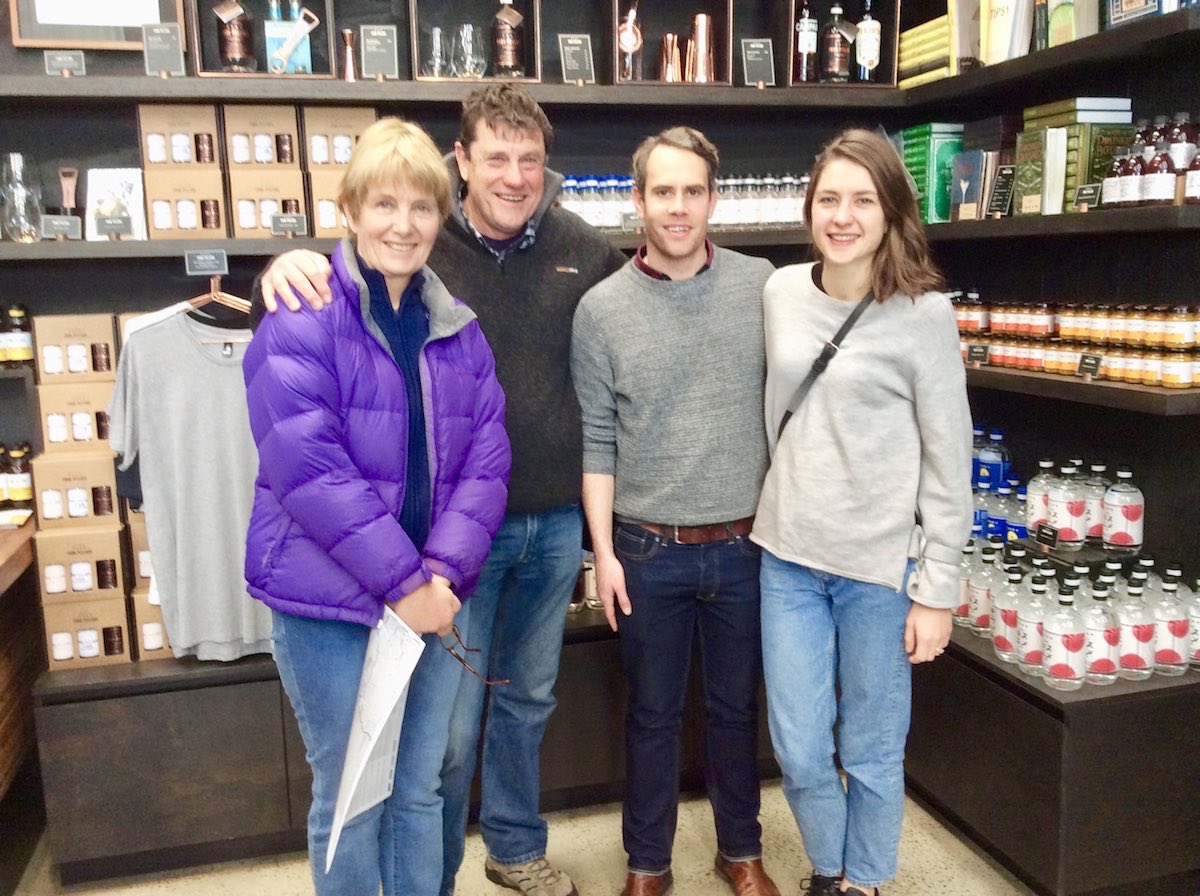 Next stop was a 2-course lunch at Tramonto Kitchen & Bar with a glass of wine, followed by a wine tasting at Badgers Brook cellar door which is handily adjacent to the restaurant.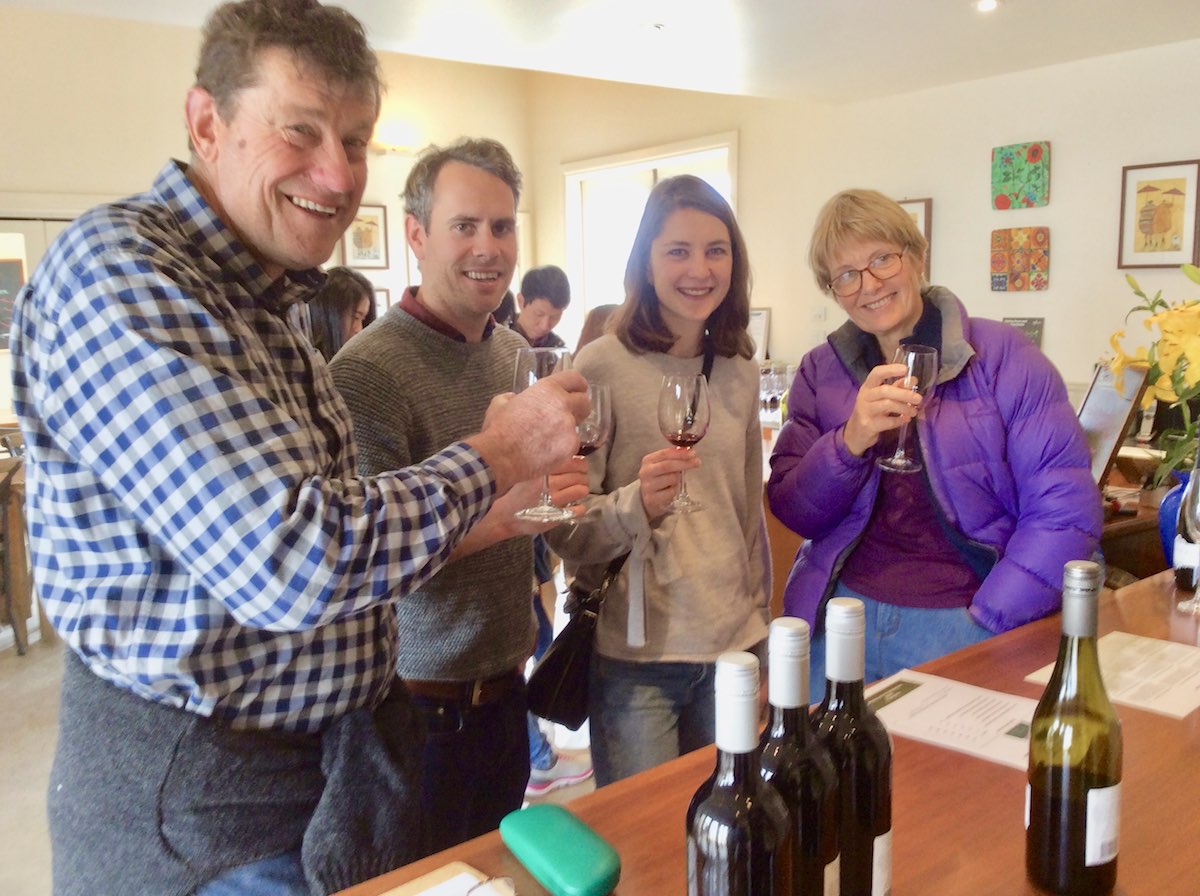 Literally a stone's throw up the road is Dominique Portet, one of the valley's best loved French wineries run by ninth generation winemaker Dominique and his son (tenth generation) Ben.  Their wine tasting was fascinating and so educational and the family loved learning about the various varietals and enjoyed their tasting, especially the sparkling.
By now the heaven's had opened but that was nothing to these hardened Kiwis – they've seen the odd drop or two themselves back home – so Joan drove them up to Meletos and they ran inside where they quickly dried off over a cider and beer tasting paddle!!  Good old Napoleone's – crafting ale and giving our wine growing region a name for craft beer now too.
On the drive back to Healesville Joan pulled into Chandon so everyone could have a quick peep inside at the tasting room, the restaurant and cellar – as it is such an impressive spot and such a well known name.
Joan dropped the lovely family back to their Healesville accommodation where they were greeted with loving licks from their new puppy who seemed not to have chewed its way out of their accommodation (phew)!
Have you got visitors coming to stay soon who would love a tour of the Yarra Valley, or parents who would appreciate spending a day with you in a beautiful wine region?  If so, get in touch and let's start planning your tour.