The beauty of your own personalised wine tour – you get to decide what wines you taste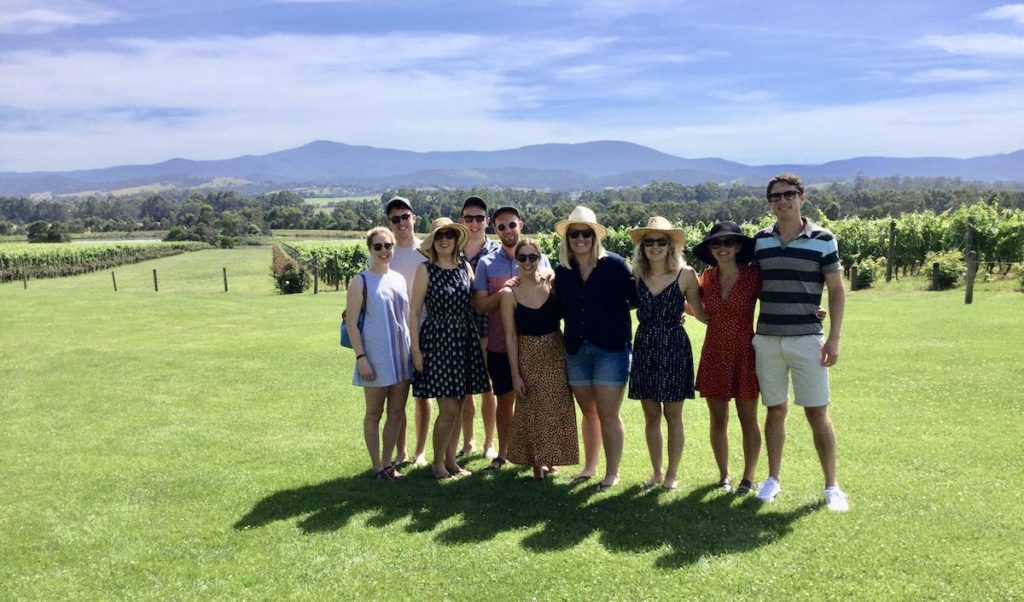 Bella wanted to show her UK friends the Yarra Valley
Bella wanted to share her birthday with her friends on a winery tour in the Yarra Valley and was really interested in trying some of the best top shelf reserve wines our region has to offer, so we worked closely to work out the best itinerary for where to go and what to try, whilst still having a relaxing day.   With our itinerary agreed and bookings made, we collected the group of 10 from Melbourne's CBD and drove them out to the Valley to their first tasting – at Chandon for a personalised sparkling tasting upstairs.  They also got to wander around the Riddling Room and Cellar which gives quite an amazing insight into how Chandon and its wines operate.
Our next tasting was scheduled for Yering Station where they had a detailed wine tasting of 5 wines from the Yering Station 'Reserve' and 'Estate' collections, which was a thing to behold – Yering being well known for producing some of the Yarra Valley's finest award-winning wines.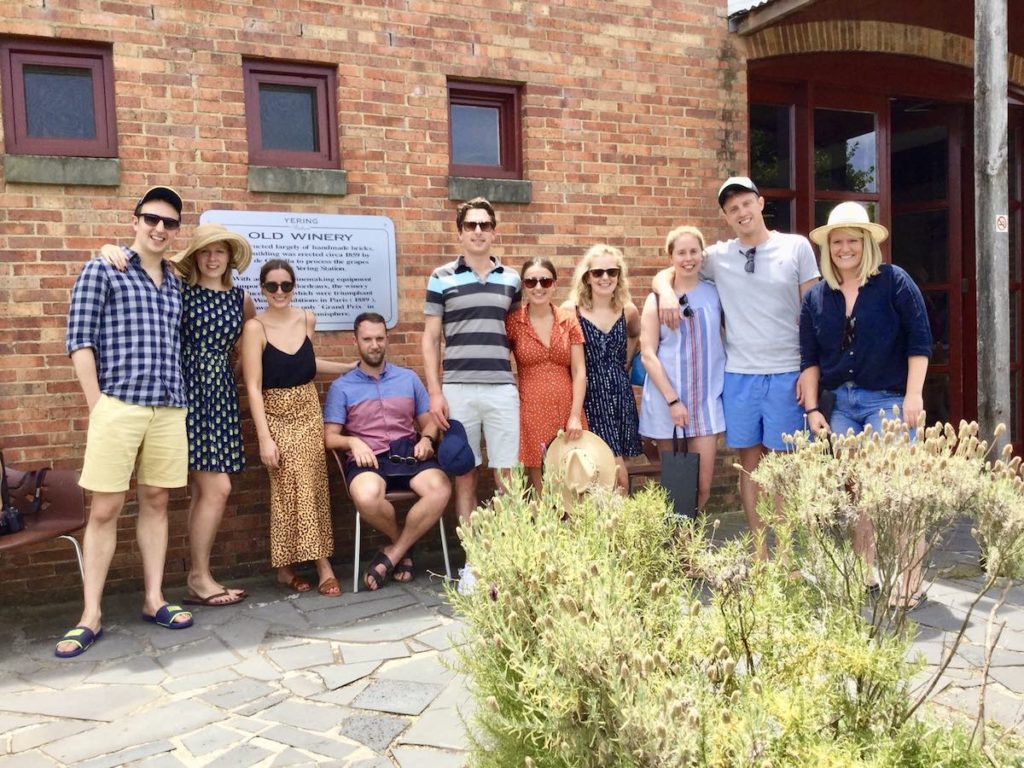 We then drove the group over to Innocent Bystander in Healesville where they loved their unique wine tasting 'on tap' at and then sat down to a great lunch of wood fired pizzas, paella and their ridiculously good shoe string fries!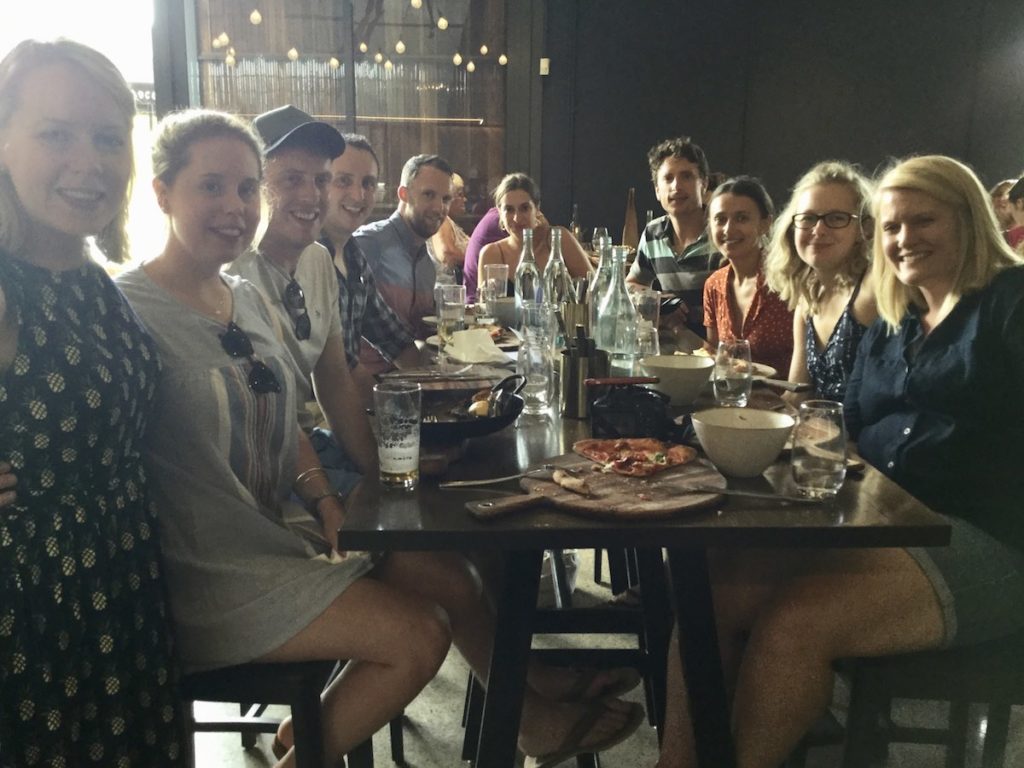 After a great lunch, we took them over to Oakridge Winery for their exclusive tasting of the complete 864 wine range (4 wines) before heading back to the CBD.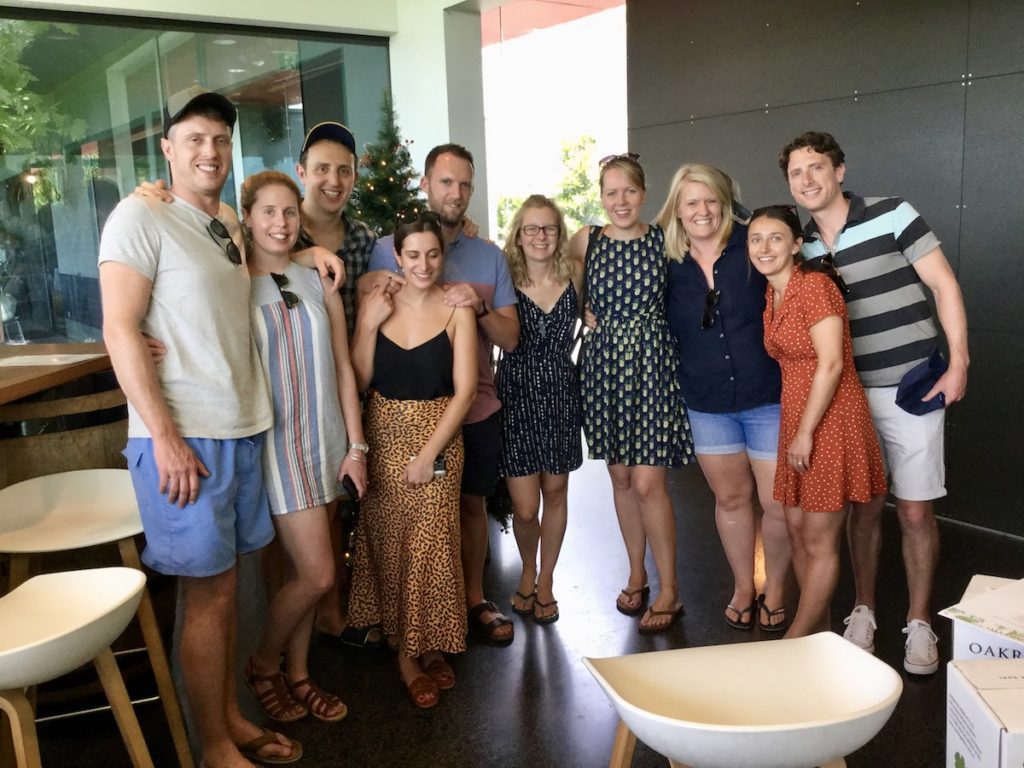 We said good bye to a very happy group who had thoroughly enjoyed their experience tasting some of the very best our new world Yarra Valley wines have to offer.  Everyone had had a great day and Bella enjoyed her special birthday celebration.
Have you got a celebration coming up?  Or would you too like to do a VIP reserve wine tasting on your tour?  If so, get in touch and we'll start planning your unique Yarra Valley experience.