Jason organised a winery tour for his sister Sarah's 30th Birthday –  so they came down from the Gold Coast to celebrate in Melbourne – down for some cold and rainy weather for a change!
A Yarra Valley winter's day must have been quite a shock for these Queenslanders!
Sarah had requested some specific wineries she wanted to visit, which we were happy to include in their day's touring itinerary.  That's the beauty of creating your own tour, you get to call the shots and go wherever you want to go.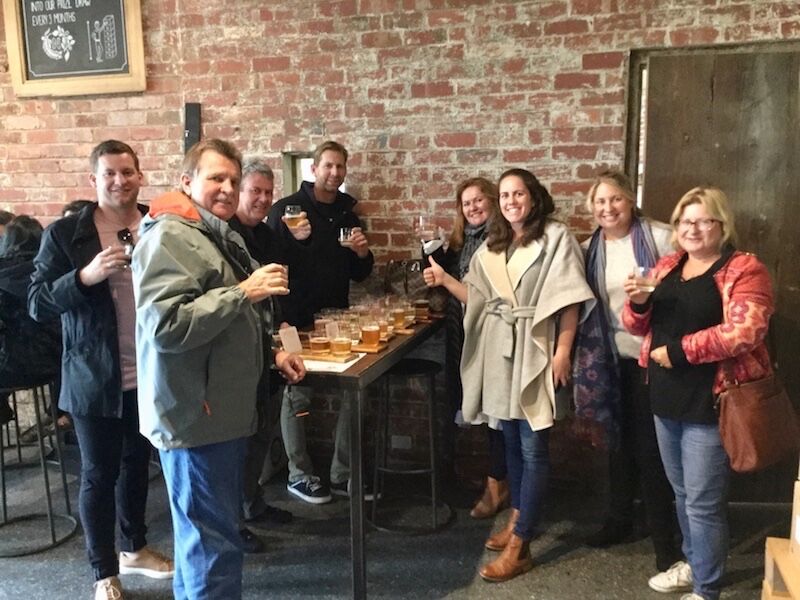 John collected them all from Melbourne's CBD and their first venue on their itinerary was Coombe Melba Estate for a browse through the Dame Nellie memorabilia and a look around the gorgeous buildings that 100 years ago were her home, before heading off to TarraWarra Estate for a wine tasting in the architecturally stunning cellar door, built into the hill, with a hobbit style entrance.
Sarah was keen to lunch at Giant Steps and she wasn't disappointed, they all loved their lunch and wine tasting there.  The winery's original Chef Jarrod Hudson is back from running Melbourne's Easy Tiger, and it's no wonder people love Giant Steps' food, with Jarrod back on the pans.  The decor is so stylish and their wines award-winning – we're so lucky to have two wineries in the heart of the town of Healesville, it's quite unusual the concept of urban wineries, and great that Giant Steps' well deserved reputation had reached as far as the Gold Coast!
After lunch they set off to Meletos to enjoy sampling Napoleon brewery's cider/beer paddle and they loved the atmosphere and the intriguing old buildings and enjoyed chatting over their tasting paddles.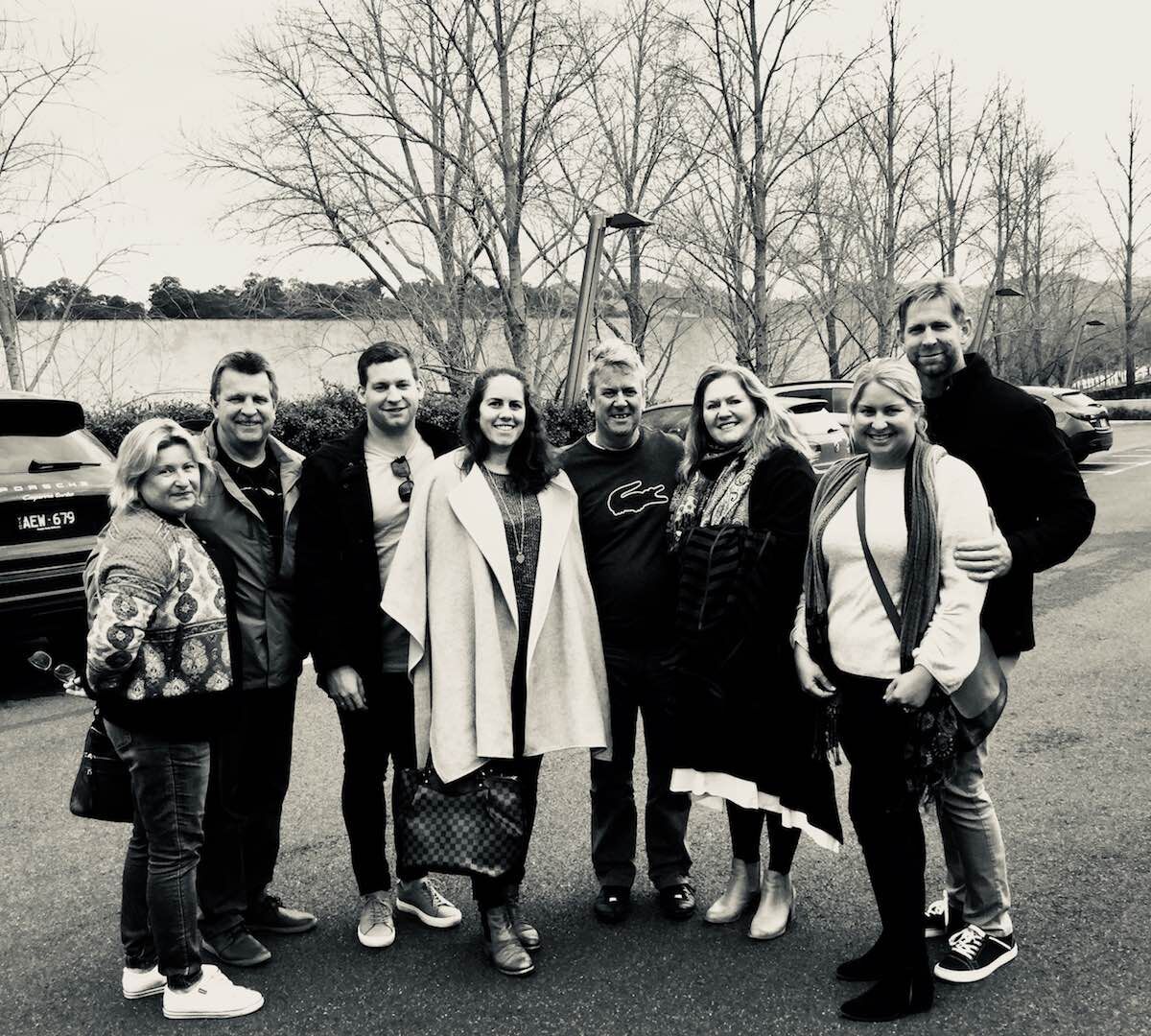 As there was a "surprise dinner" (which they all knew about!) arranged for that night, after their cider and beer tastings they decided it was time to call it a day and head back to the CBD and relax – so John had them back to the CBD by 4.45pm.
If this sounds like the kind of day you would enjoy to celebrate your birthday or special occasion – get in touch and let us know what you'd like to experience on your very own personalised tour of the Yarra Valley.