Marisa and her old work colleagues get together every 3/4 months to keep their friendship vibrant and at this get together, they were staying in Healesville.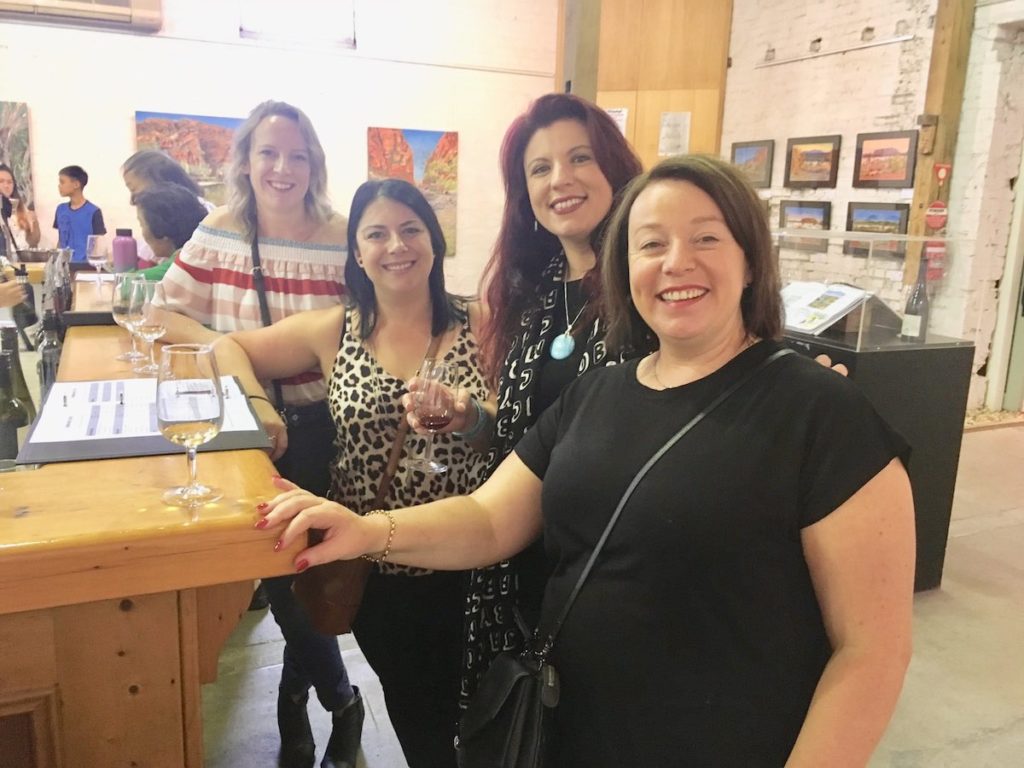 Jeff took this group of friends to Yering Station for their first wine tasting, which was all of 10 minutes drive away, as Healesville is the perfect place to stay if you're visiting the Yarra Valley as it is so close to all the wineries.  Yering's cellar door doubles as an art gallery and there was a great exhibition of the Northern Territory with lovely gorges and canyons all around the room.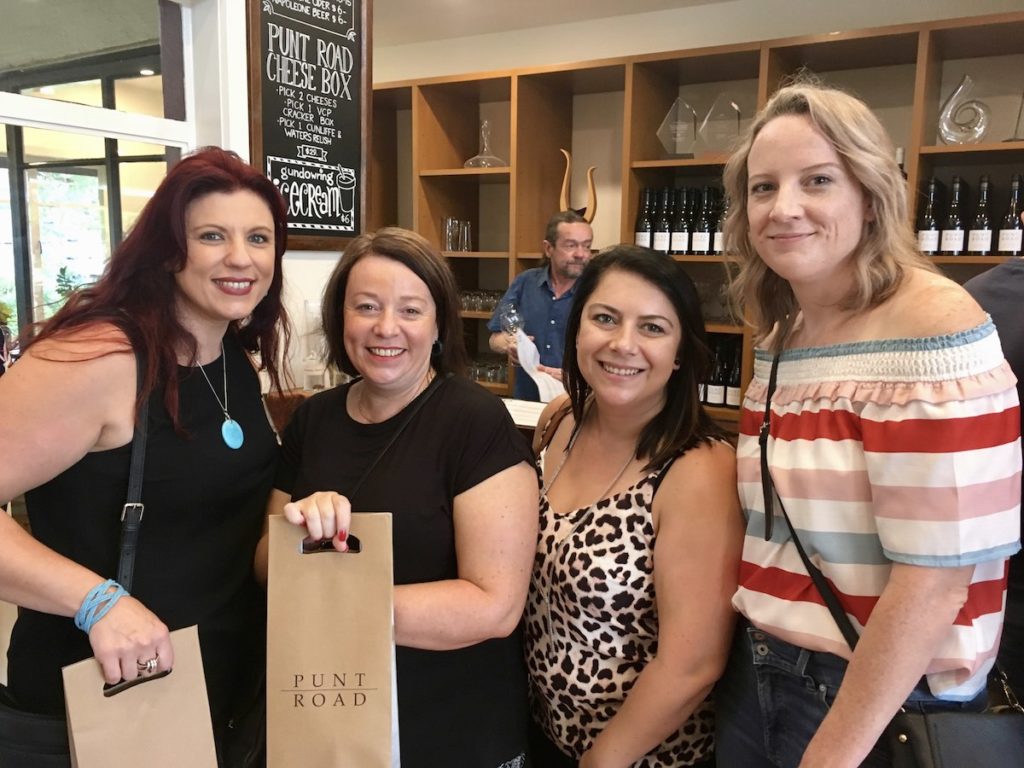 Next stop was Punt Road winery, a beautiful art deco cellar door – it was still drizzling, but no-one minded as they were looked after v well, by a cellar door hand (who appears to have horns!) and we arrived just before a couple of groups, so our timing was spot on and the girls bought 'some wine for later'!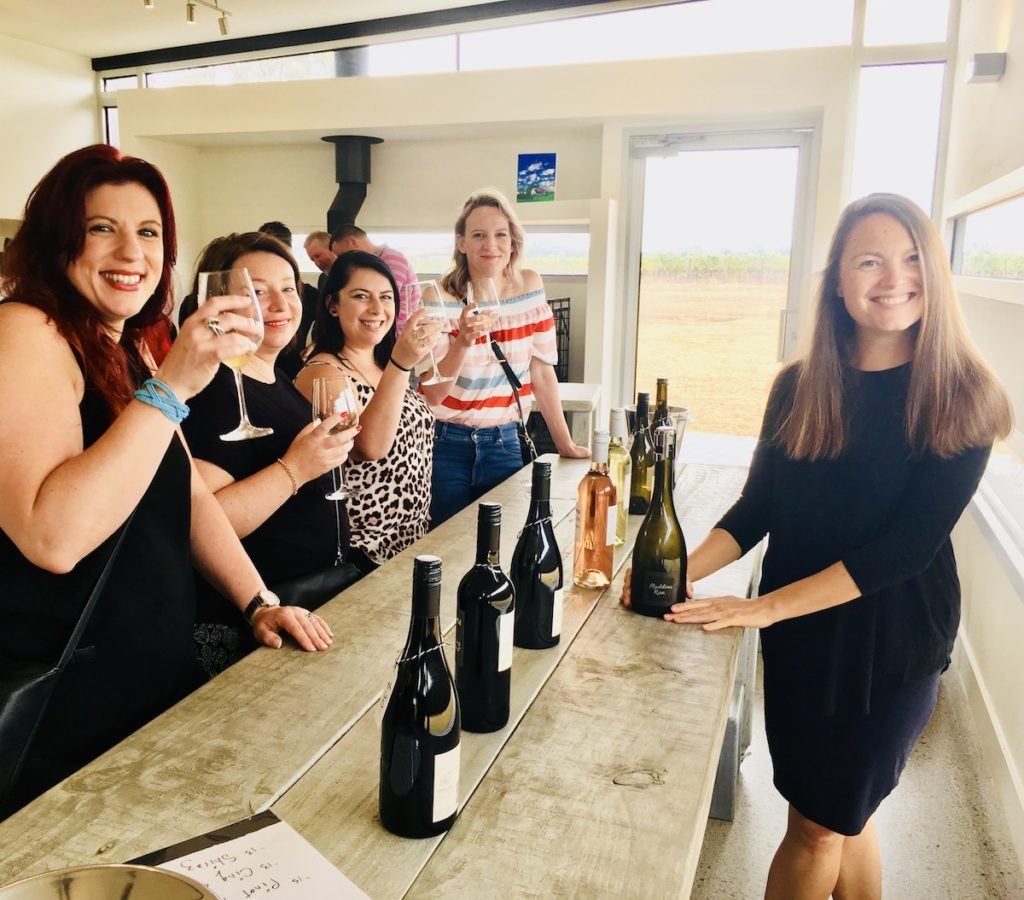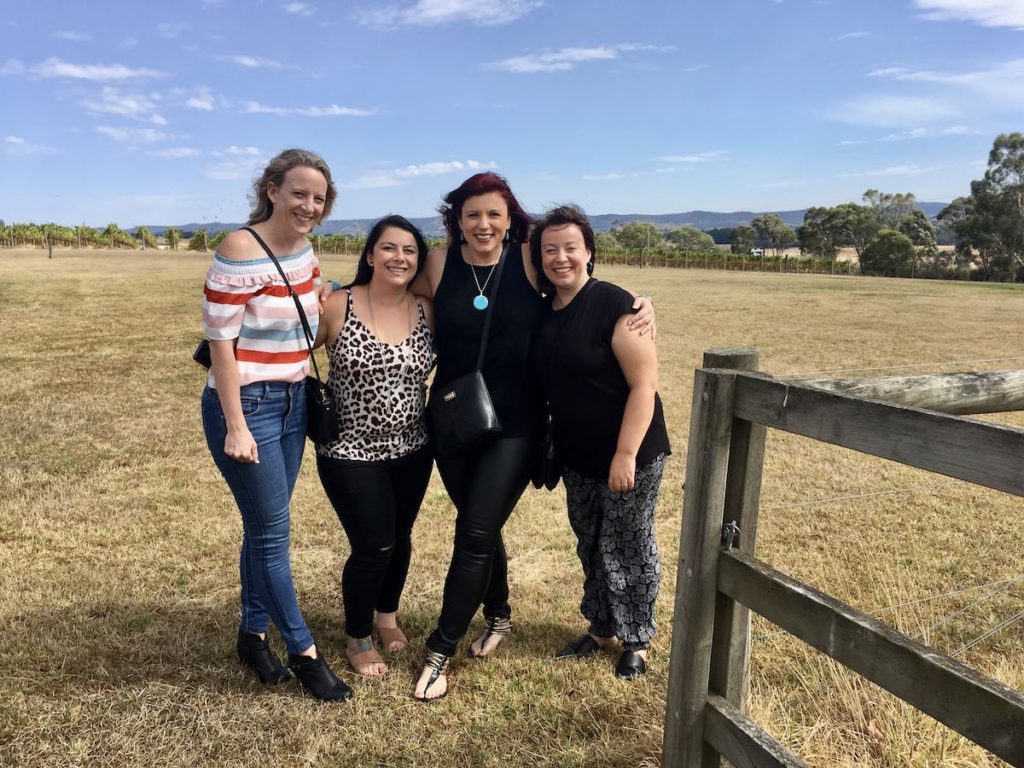 By now everyone was looking forward to lunch so we arrived at Innocent Bystander bang on time for
a great lunch of wood-fired pizza and paella
.  Brook was so taken with the mushroom pizza she bought some of their truffle oil (next gathering of these friends will be for mushroom pizzas at Brooke's we reckon!)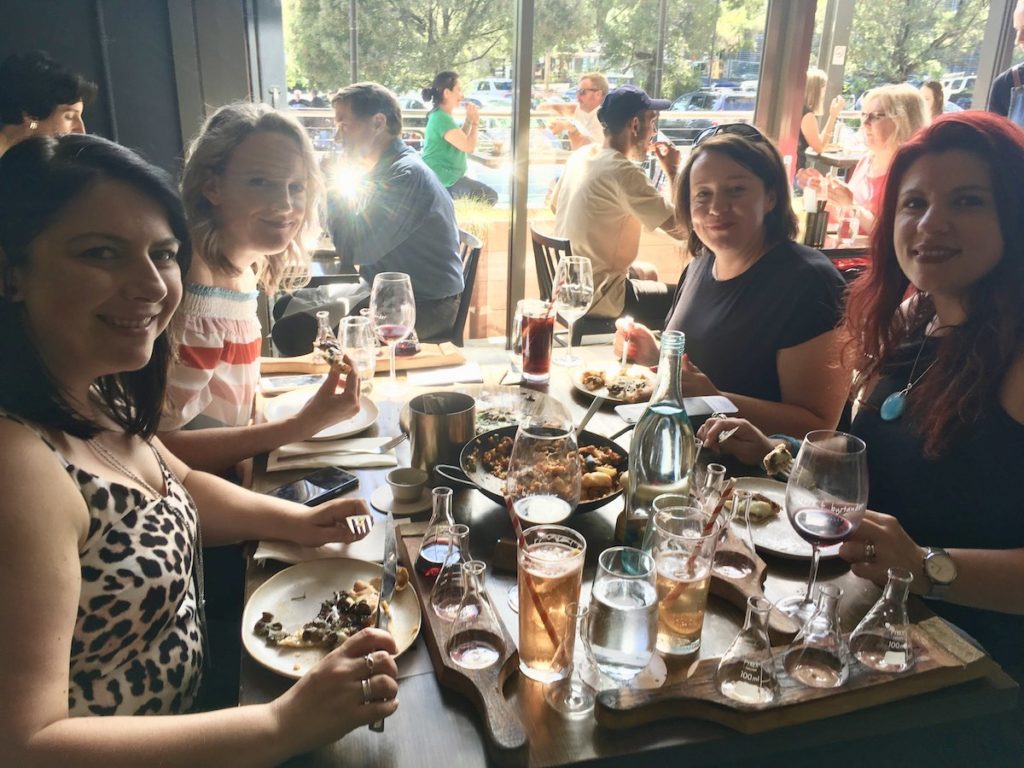 Payten & Jones are a pair of up and coming wine makers who opened their
eclectic cellar door in Healesville
opposite Four Pillars Gin (cunning move) and their wines are sensational.  As is their art!  The girls loved posing with their gorilla and dripping logo murals.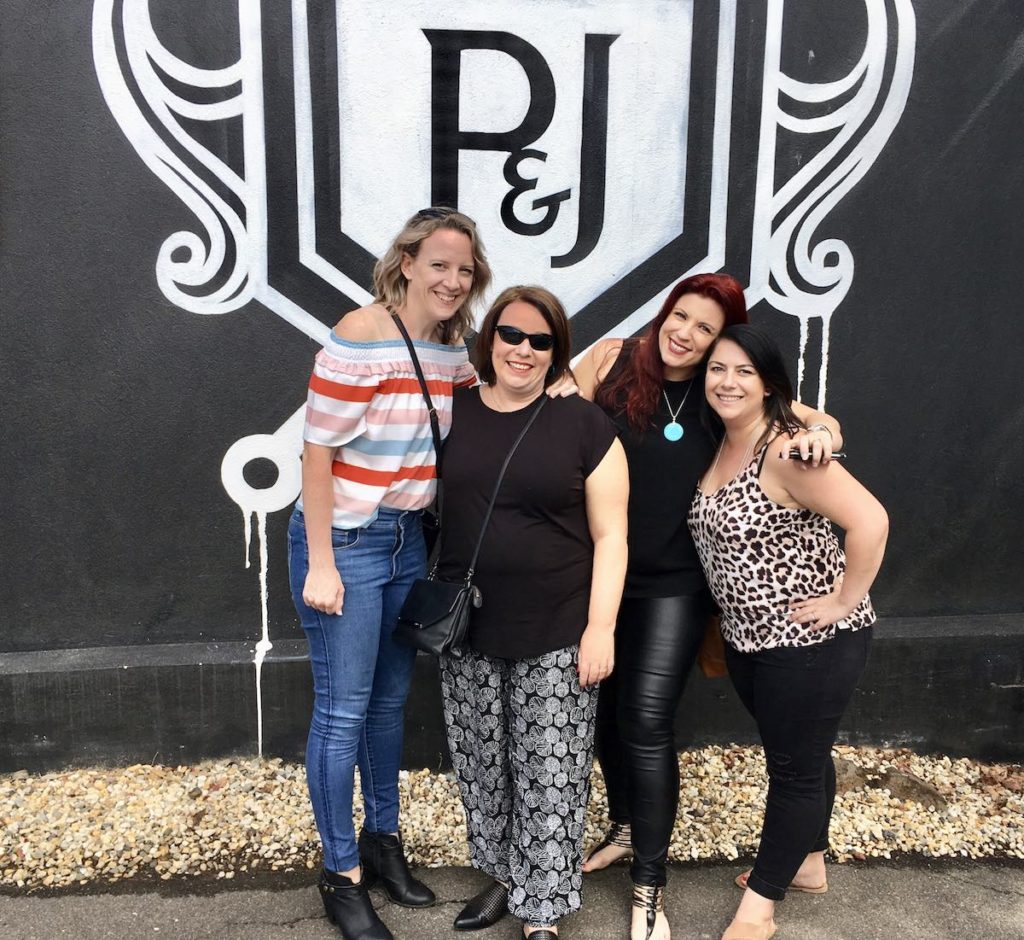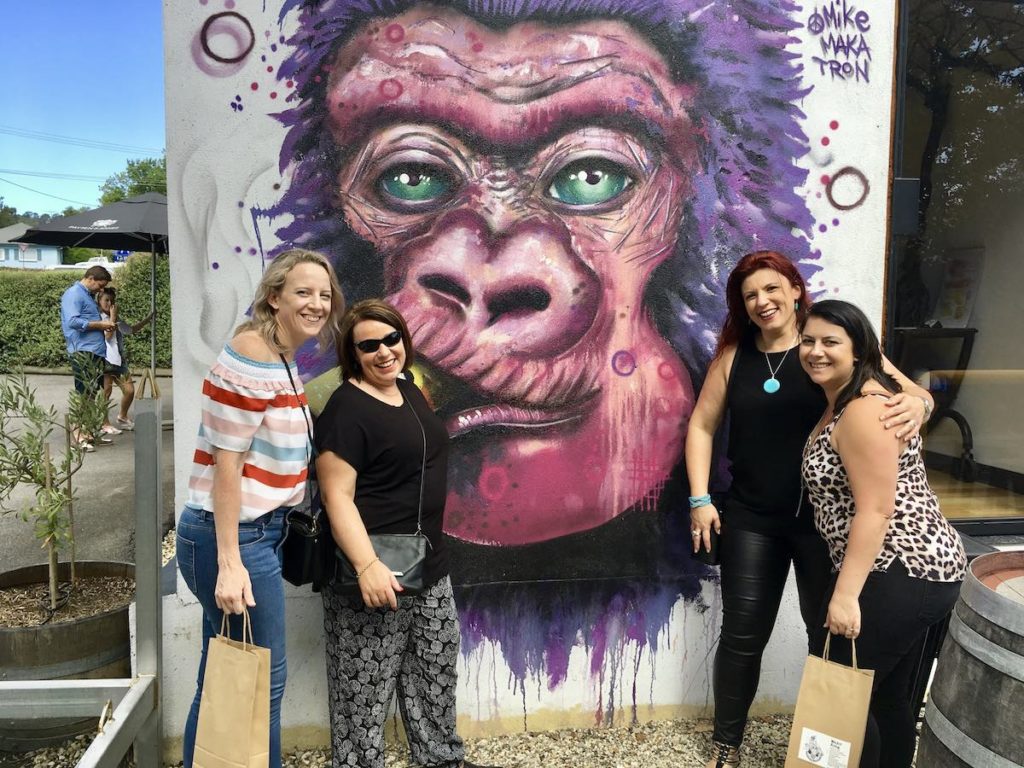 Inside the cellar door they got to meet the 'Jones' half of Payten & Jones – Troy, and loved his pinot, and were
amazed they actually got to meet the winemaker
 in his cellar door and hear his first hand winemaking knowledge.  More bottles were purchased – no doubt 'for later'.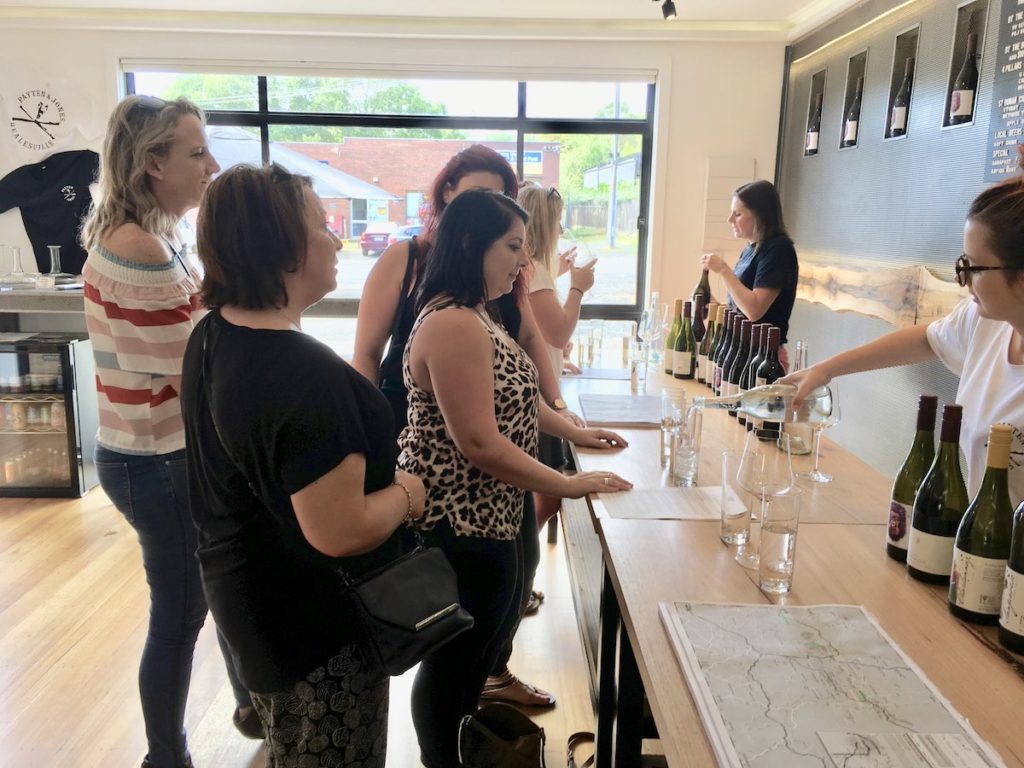 By now, the friends were starting to feel a bit peckish again and with all this wine tasting, we decided on a quick visit to
the awesome Yarra Valley Dairy
where they loved their cheese tasting so much, yup, you guessed it, they 'bought some for later'. 🙂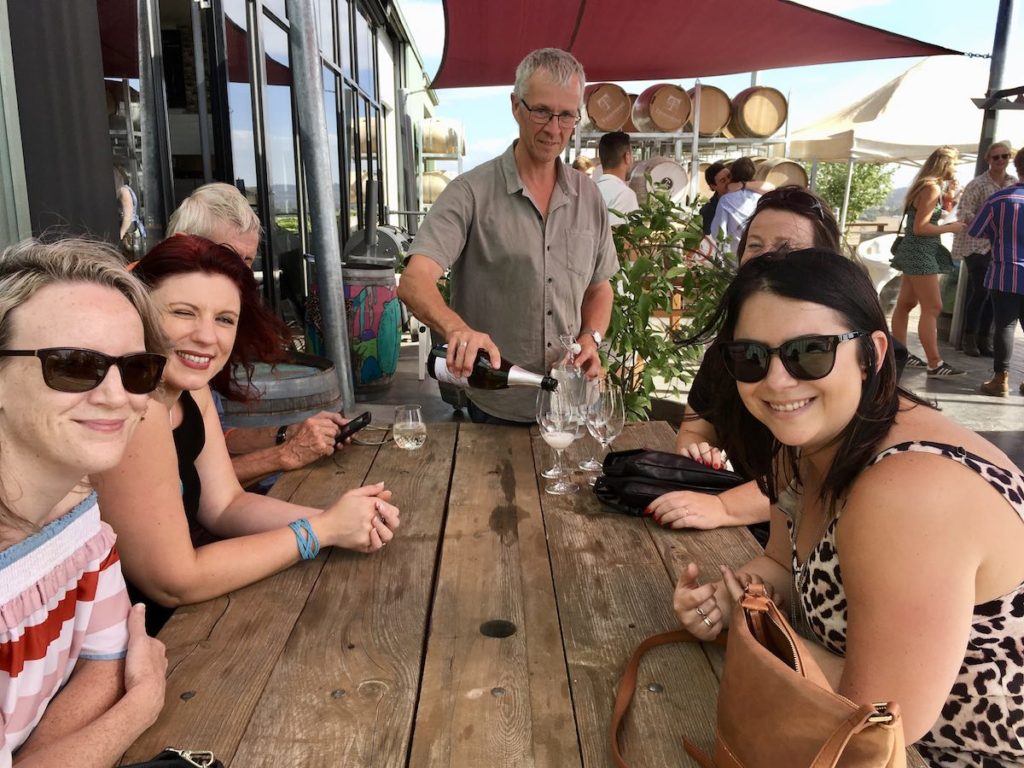 The friends loved being taken to wineries they otherwise wouldn't have known about, and being treated 'like a local' wherever they went with Jeff.  And that's the difference with a small private tour you get to experience our region in a special personalised way, like a VIP all the way.