Straight off the plane and into the wineries, distilleries & breweries!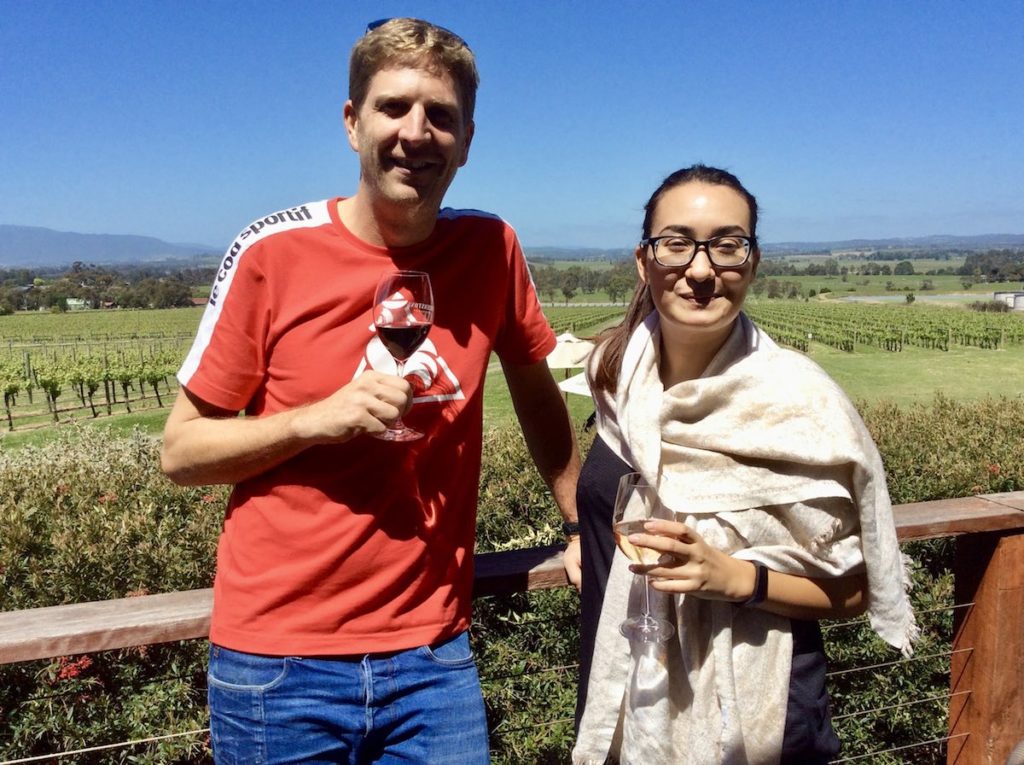 So great that just a few hours earlier they'd been on a plane.
Ludo and Emily flew in from Singapore on Sunday and Joan met them from the airport at lunchtime and drove them straight out to the Yarra Valley so as not to waste a second.  They were here on business and wanted to make the most of their time, so we did a tour with them from 12.30pm to 8.30pm – we're here to work with you with the time you've got – that's the beauty of a private tour.
Joan drove them straight to Greenstone Vineyards, where they could relax out on the deck in the sun where there was live music playing, and they did a wine tasting and then bought a glass of wine each to enjoy with a cheese board – while drinking in their sensational view.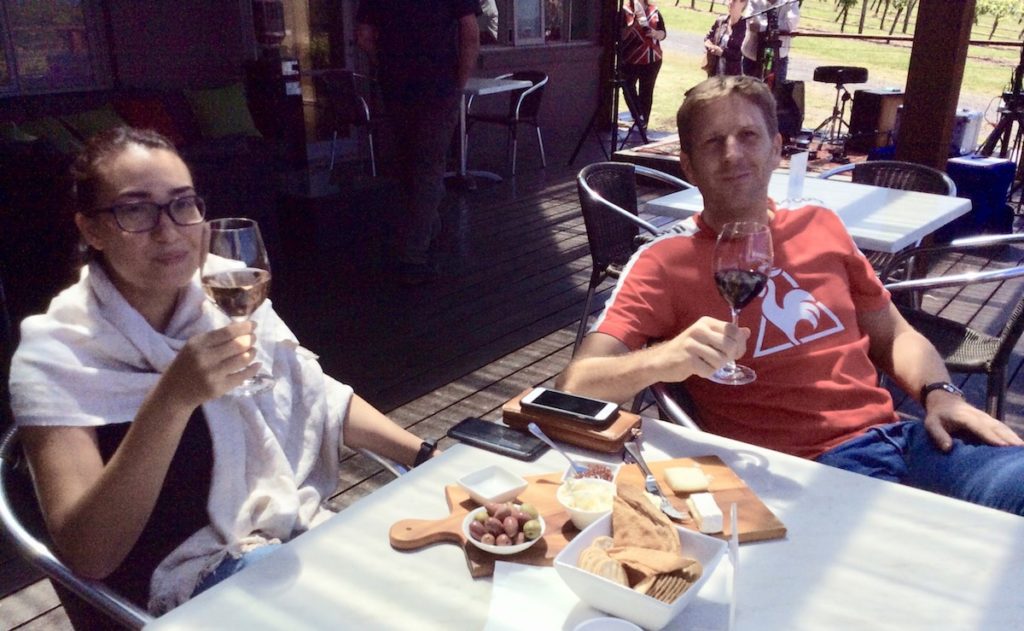 Their next experience Joan had organised for them was a wine tasting at the beautiful historic Yering Station, where the pair loved the sparkling and went for a wander around the grounds and the sculpture exhibition.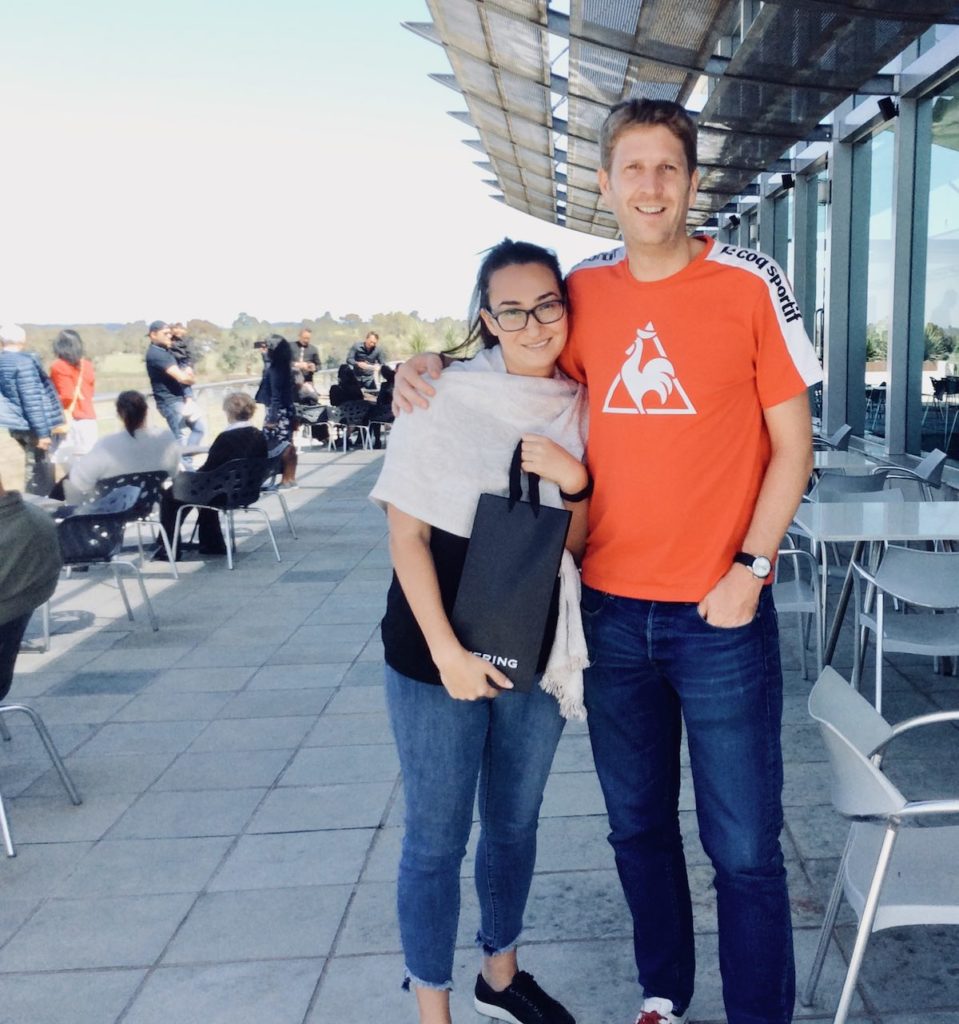 To mix things up a bit for them Joan then drove them to Meletos to try a beer & cider tasting paddle by craft brewers Napoleone.  Again, thanks to the fabulous weather they opted to sit outside and soak up some Vitamin D while they sipped their drinks.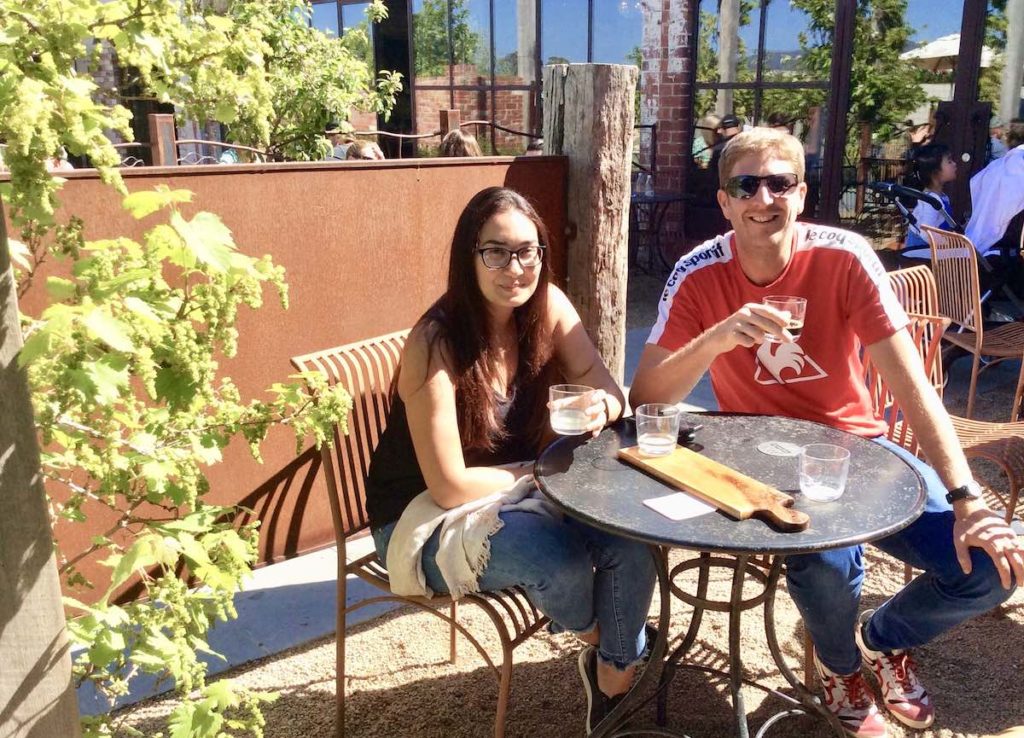 Knowing we needed to get to Four Pillars Gin before they finished tastings for the day, Joan drove them to the distillery in Healesville next where Lizzie gave them a fantastic knowledgeable tasting.  They learnt heaps about the gin making process and loved the fact that they were there at the actual distillery of the now world renowned gin – they have Navy Strength Four Pillars Gin back home in Singapore.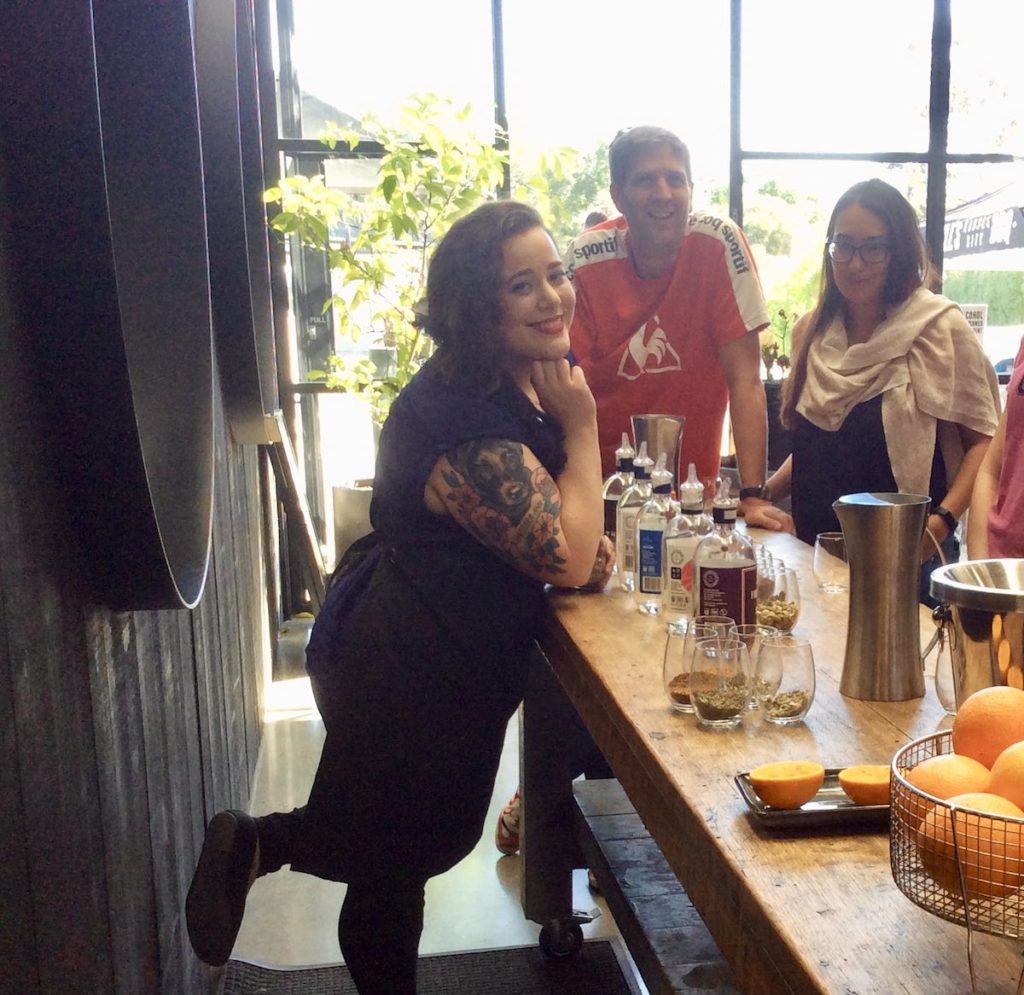 Our next visit for the day was to be the highlight for both of them – at French-Provincial style winery – Dominique Portet.  Ludo was born in France and is fluent, so was thrilled to meet and chat away happily with 10th generation winemaker Ben Portet while Emily and Joan looked on smiling, trying to follow what was being said!  They loved their wine tasting, in particular their sparkling and Sav Blanc and were delighted and amazed to see people out on the lawn trying to toss their boules closest to the conchonett, (enjoying a game of petanque).  How French!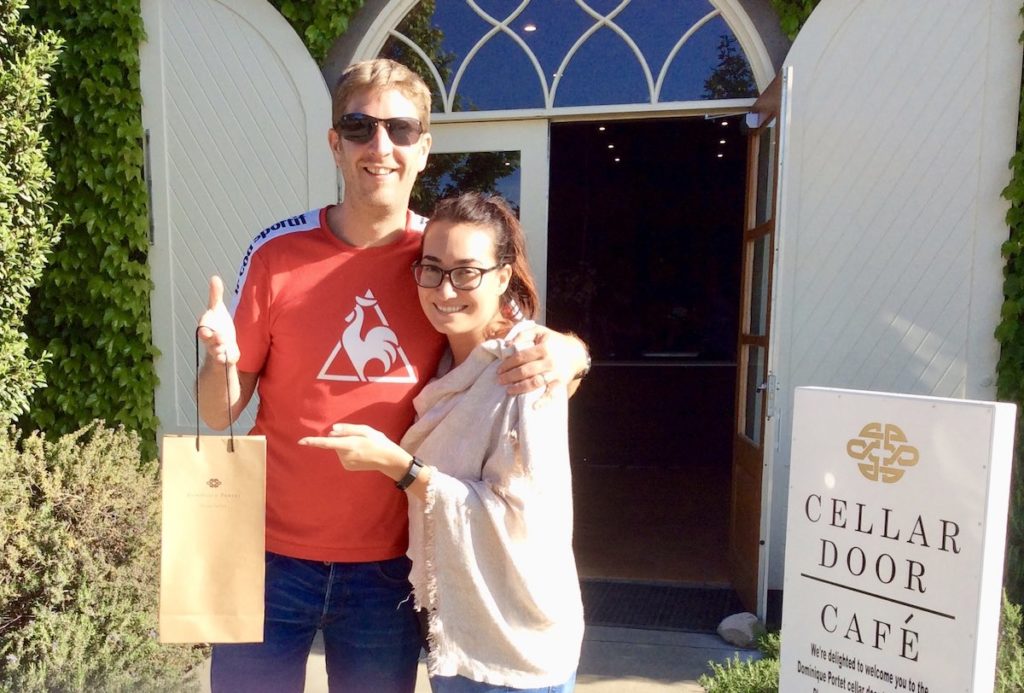 It would have been super to stay on and challenge the Portets to a game of petanque ourselves (they are famous for joining in, and apparently don't need much persuasion) but sadly we were tight on time (next time Ludo next time!) so Joan drove the pair into Healesville to Innocent Bystander where they loved their wine tasting 'on tap' before settling down to enjoy a beautiful meal with wine and properly relax and kick back at the end of their huge fun-filled day.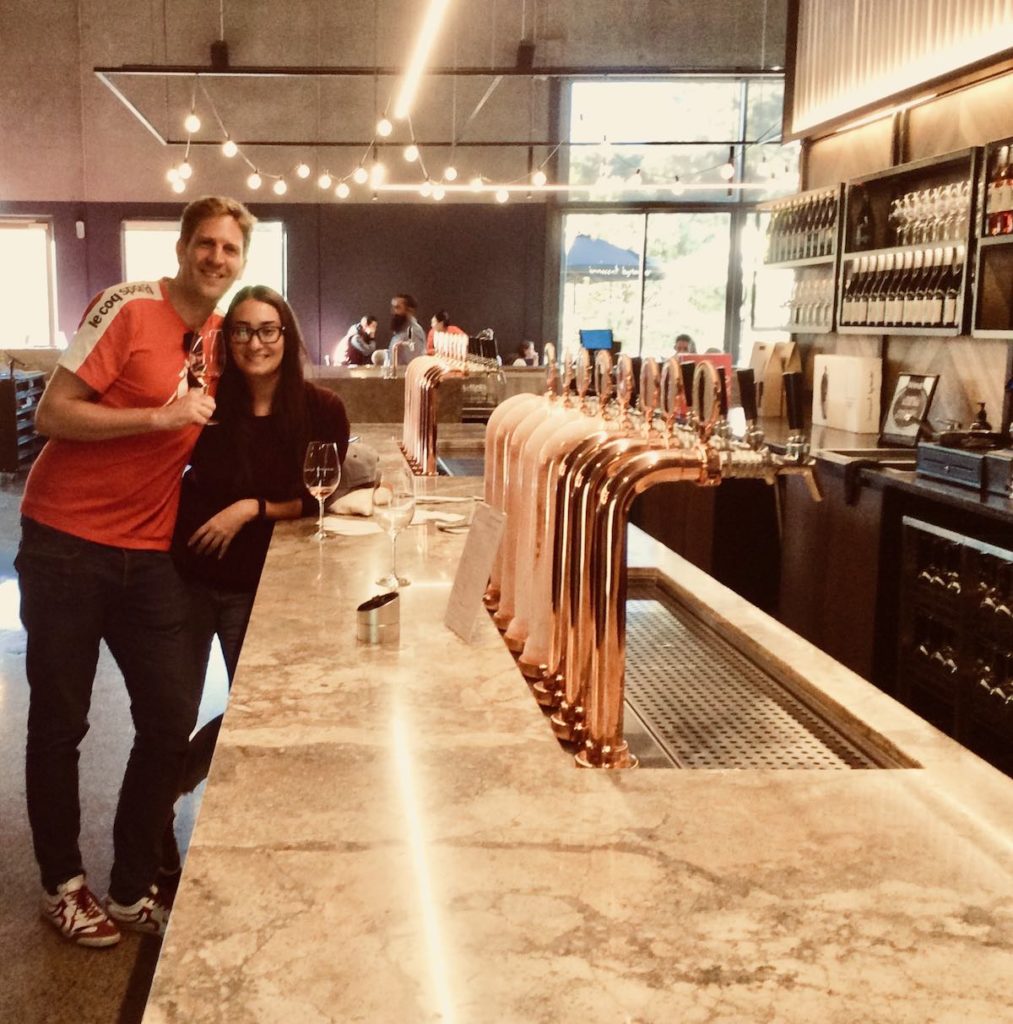 As they had meetings the next day, John collected them after their lovely time at IB and drove them to their hotel in Melbourne's CBD at 8.30pm.
It was amazing how much we fitted into their day and we were delighted to show them such a diverse selection of what is on offer here in the Yarra Valley.  We hope they'll be back for more meetings in Melbourne soon, so we can show them even more of our incredible region.