Ross and Megan wanted a weekend break in a different region of Victoria so chose well when they decided on the Yarra Valley.  🙂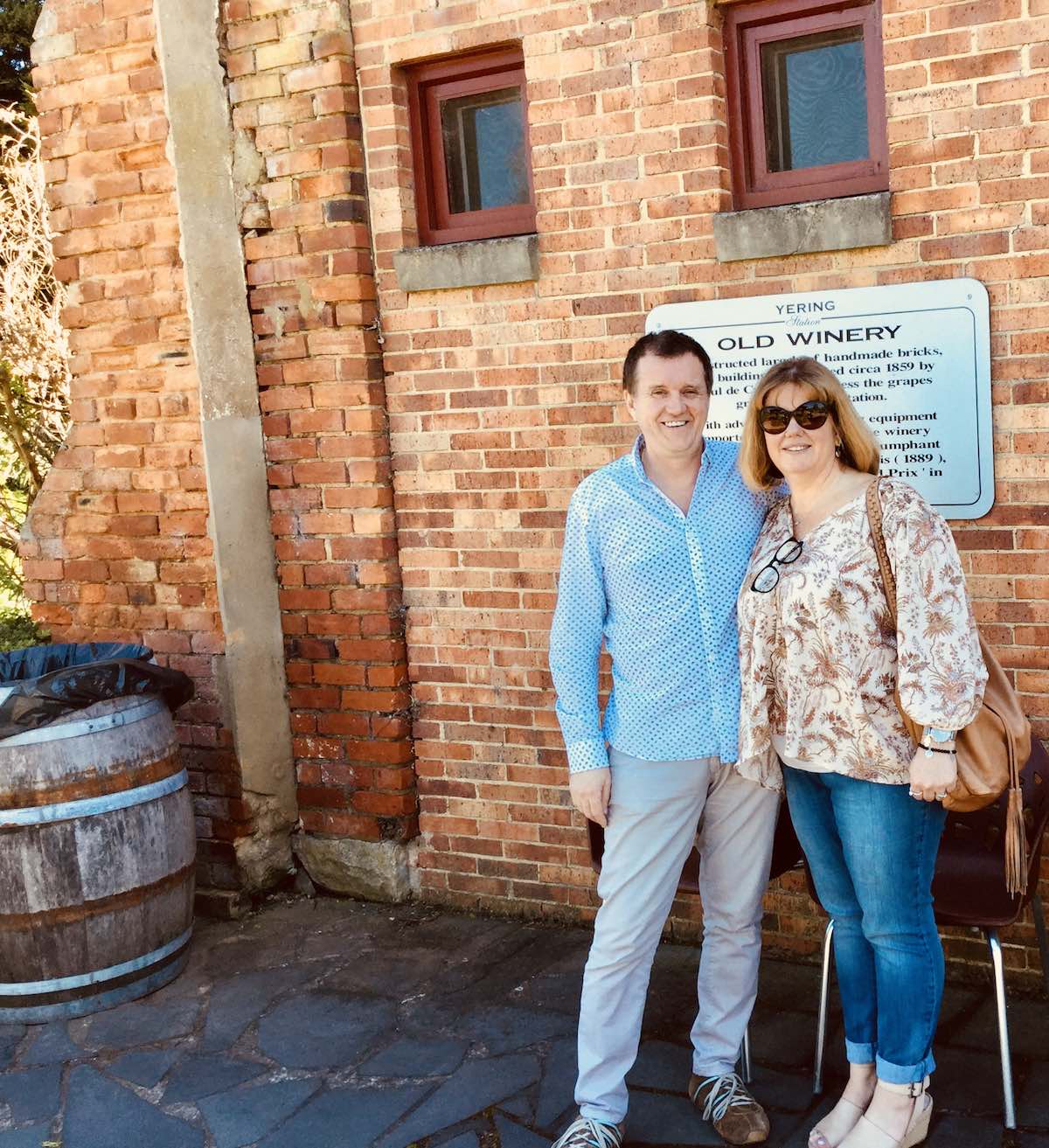 They liked the wine at each cellar door so much, they bought some at every stop!
We collected them from their accommodation in Healesville and drove them to their first wine tasting for the day at Punt Road.  Their wines are all grown on the estate and made on site by winemaker Tim Shand and his crew and have won countless awards, so a really great place to start our day of tastings.  Ross & Megan clearly agreed as they loved the wines they sampled and bought some to take home.
Next stop – Yering Station, another big name winery here in the valley and historic too;  the Ryrie brothers bought the land in 1838 and were the first to plant vines in the Yarra Valley. Still family owned today, their cellar door is housed in the original winery building dating back to 1859, so you get a real sense of history as part of your tasting.  Once again, Ross and Megan liked what they tried and bought some to take away (whether it made it home or was enjoyed later that night will never be known)!
Our next visit was to the infamous Four Pillars Gin distillery where they had a guided gin tasting and were blown away by the Bloody Shiraz gin and Navy Strength.  More bottles were bought and popped into the car alongwith the steadily growing collection!
Lunch was booked at Innocent Bystander where the pair enjoyed their 'wine tasting poured on tap' experience followed by scrumptious wood fired pizza and paella.  It wasn't lost on them that they had enjoyed a tasting at one of the oldest most historic wineries in the region as well as now a modern cellar door in the heart of the town of Healesville!
We knew that Vince, the winemaker and owner at gorgeous boutique family-run Corniola Wines would look after our guests beautifully so after lunch we drove over to Dixons Creek where Vince proceeded to take them through a very entertaining tasting in the shed/cellar door with his Italian style wines and there was plenty of laughter.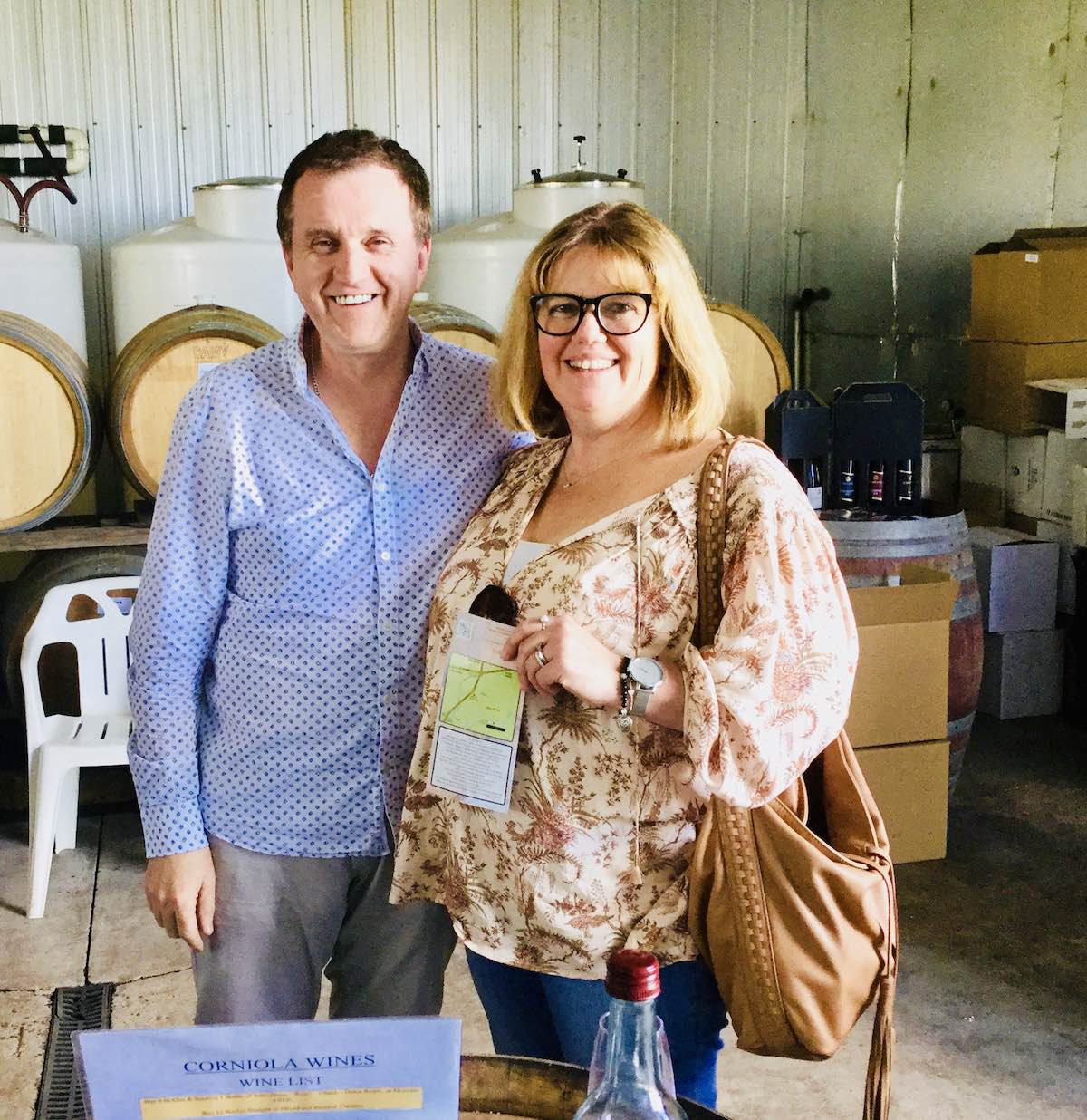 And for our final tasting of the day we drove the short drive to Steels Creek, to Greenstone Winery where they had another enjoyable tasting and of course the rather terrific view, and loaded up the car with yet more wine!
We were blessed with lovely weather for their day out in the Yarra Valley which was looking its absolute best, and they enjoyed each cellar door we'd chosen for their wine tastings so we dropped the happy pair back at their accommodation, farewelling them hoping we will see them again one day soon for another tour of our amazing and diverse region.
If you like the sound of this kind of tour, where you enjoy a private Yarra Valley winery tour just for the two of you, contact us and let us know when you'd like to come on tour and we'll pull together a quote and suggested itinerary for you.