Donna organised a surprise private wine tour for her brother's 60th birthday – he was flying in from Sydney and of course the plane was delayed!  But planes are often delayed – it's a simple fact. So we made sure that an unavoidable delay like that didn't ruin their day. After all, you're on a private tour with Tour the Valley – so we'll work around any problems that crop up like that – we're here to make your tour work beautifully – and so we simply move things around.
But the one thing we can't fix – is the weather.  And winter in the Yarra Valley is often wet.  And as we often say – if we didn't go out when it rained, we'd never go out!  So it's a case of 'OK, it's raining, we're warm inside wine tasting, who cares?!'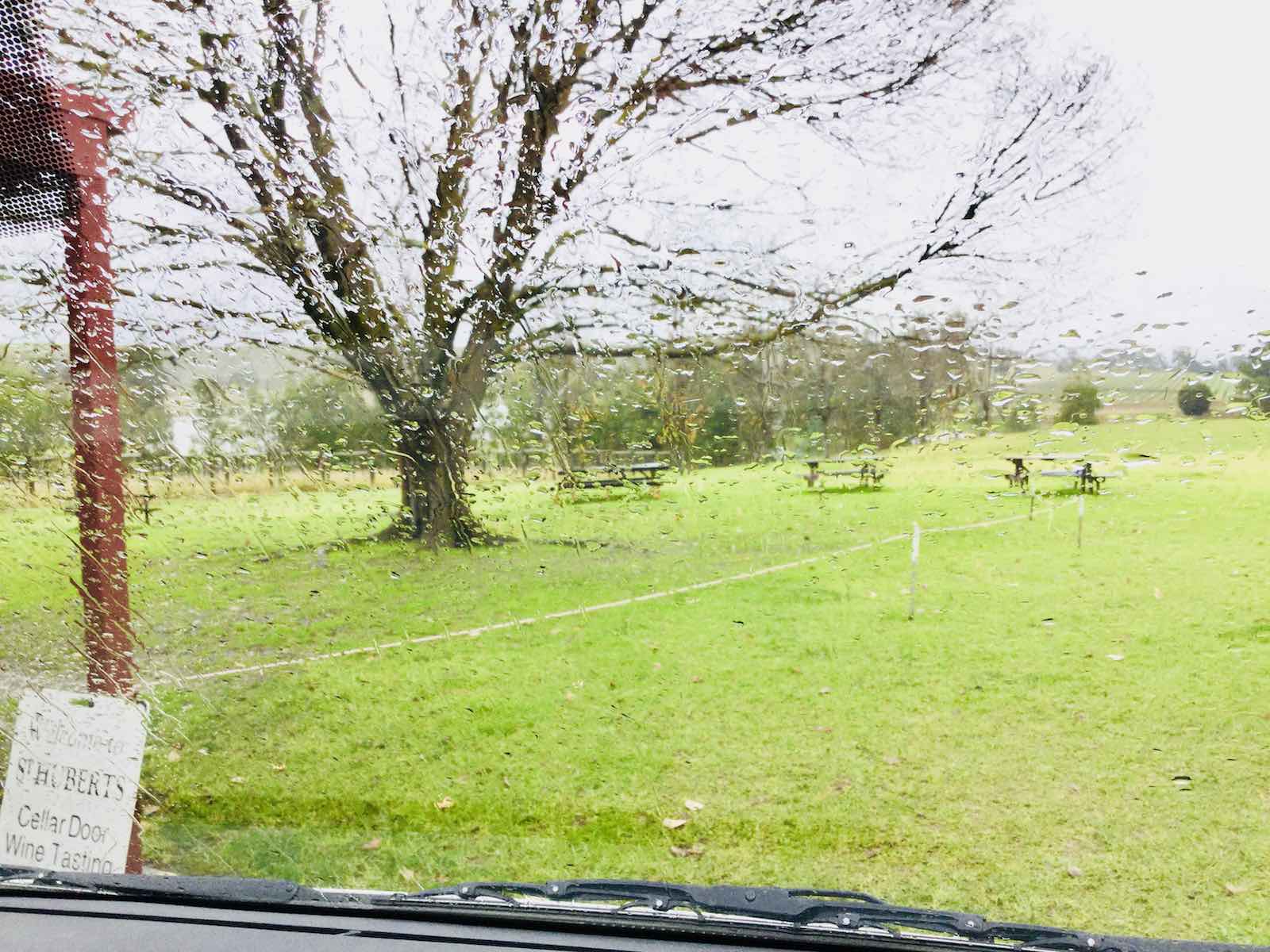 We still managed wine tastings at St Huberts and Helen & Joeys before lunch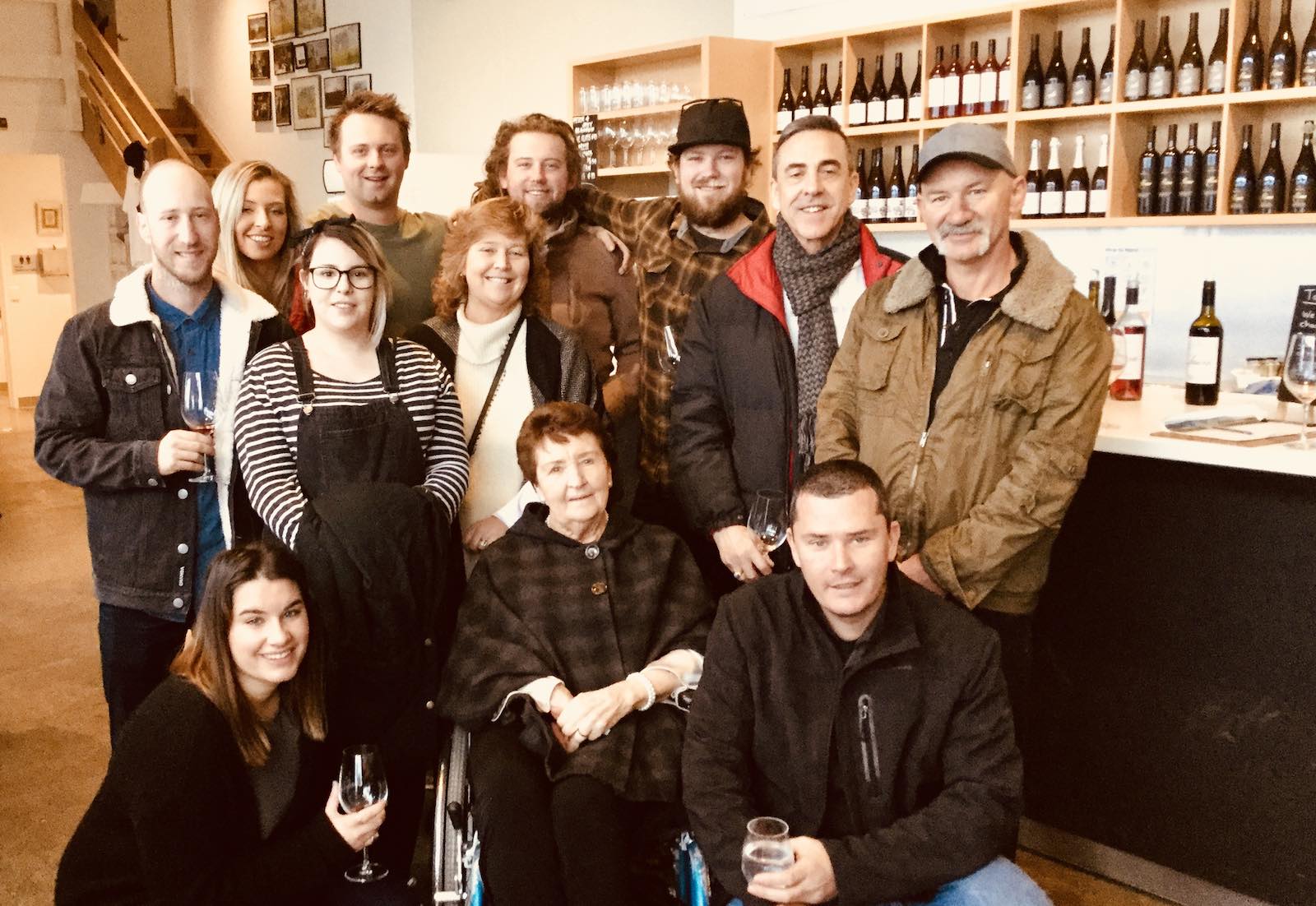 Despite the delayed start due to the plane, we still managed to enjoy visits to two cellar doors before heading to Tokar Estate for lunch.  Both tastings were a big hit and the cold wet weather was soon a thing of the past as new wines were tried and discussed.
Everyone enjoyed another tasting at Tokar Estate to choose their wines to have with their 2-course lunch, and loved the opportunity to catch up and chat in such a lovely winery restaurant.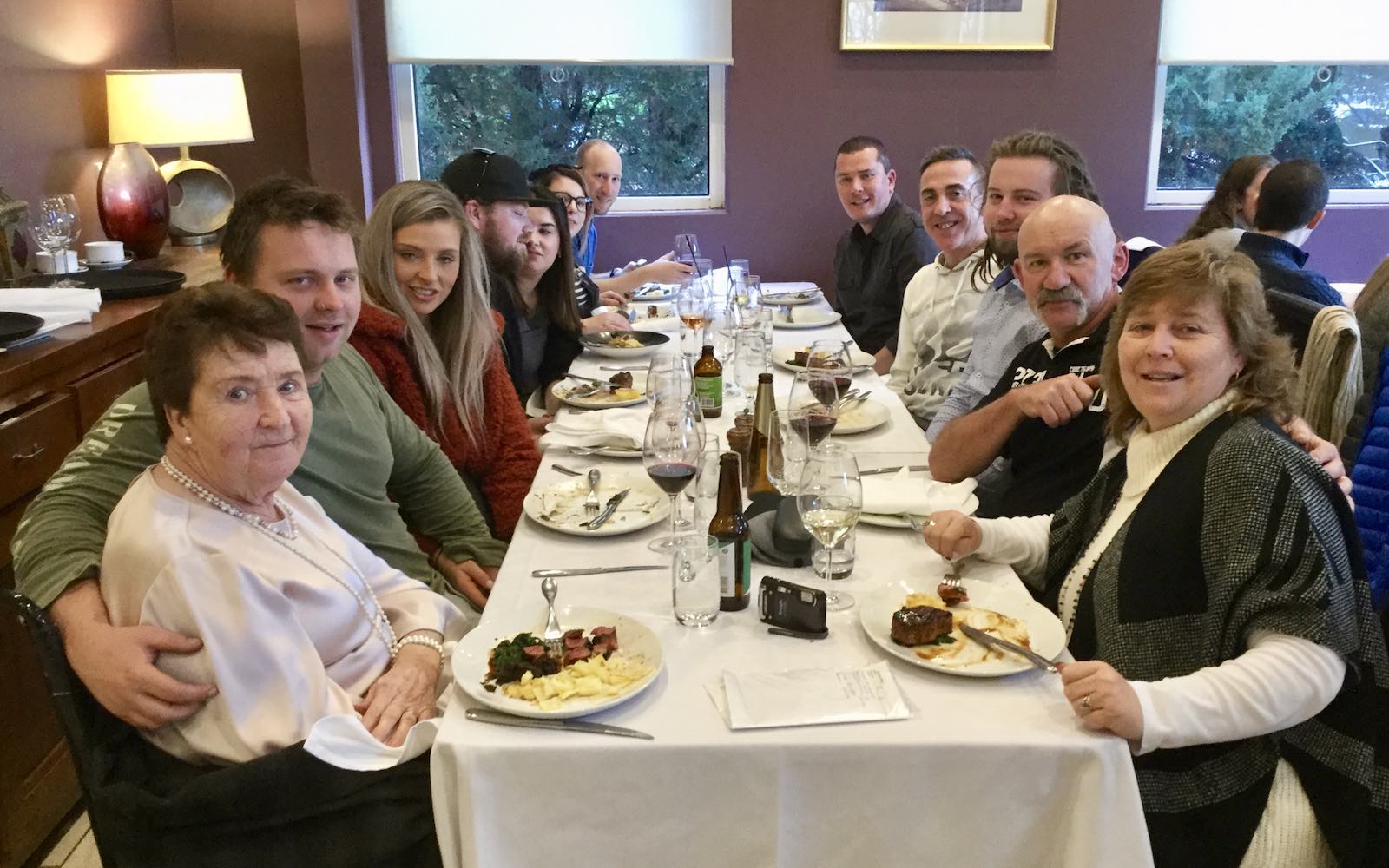 After lunch the group were happy to head to the Chocolaterie and make some choccie purchasers before we took them back to Chirnside Park where they were excited about planning the rest of their weekend together.
We were really happy we were able to make sure the family still had a great wine tour in spite of plane delays, pouring rain and cold weather.  🙂