Heather had a leaving do with a difference – a 'wine tour leaving do'!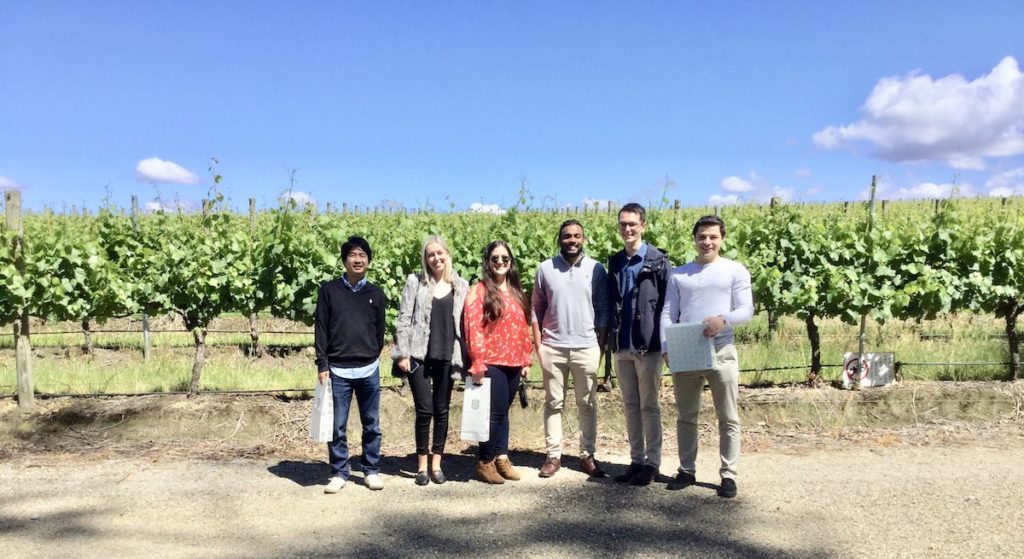 A lovely way to commemorate working together
Heather had been working in Australia for years but the time had come to return to California and she wanted to mark the occasion with her colleagues over a nice lunch in the Yarra Valley and a day's wine tasting.
Heather had selected which wineries she wanted to visit, which is one of the best parts of having a private wine tour, as you get to go exactly where you want to go. John collected the group of them from Southern Cross Station in Melbourne and drove them out to the Yarra Valley to Helen's Hill, their first cellar door for the day. They enjoyed their wine tasting with the amazing views at the family owned boutique vineyard, planted out 20 years ago and now a 5-star James Halliday winery.  Helen's Hill has a lovely, albeit sad, story as to how it got its name.
The next cellar door Heather had requested to visit was over near Healesville at TarraWarra Estate, a much-acclaimed award-winning winery, under the direction of wine maker Clare Halloran.  The friends loved the wines they sampled as well as the unique cellar door built into the side of the hill with its hobbit like entrance and simple yet stunning interior.  It was a beautiful day and TarraWarra was at its best in the sunshine – it was a very good choice of Heather's and a firm favourite of ours.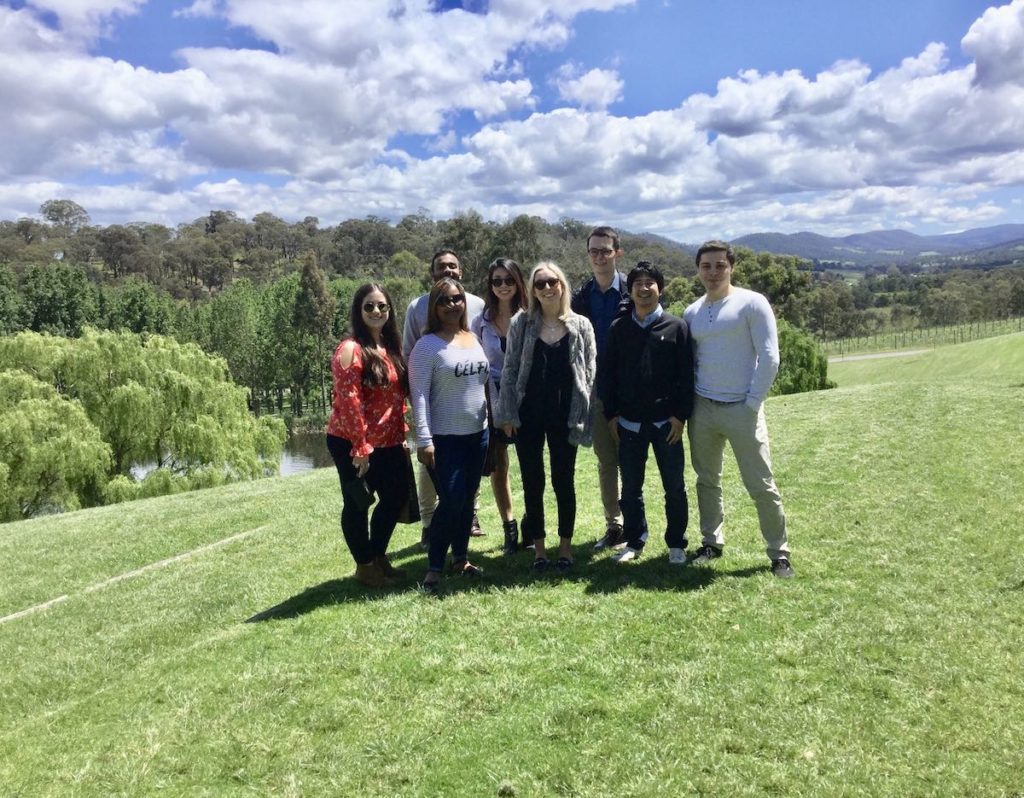 By now it was lunchtime so John drove the group over to Tramonto for a slap up lunch and another tasting at the cellar door at adjacent Badger's Brook winery.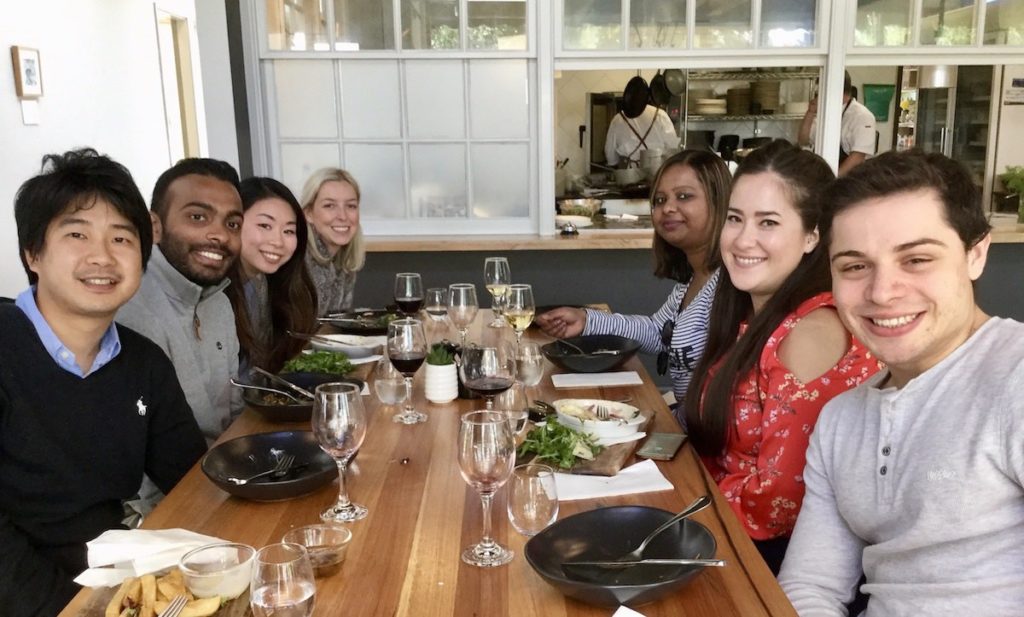 After lunch their next stop on their itinerary was a visit to meet Bruce the unicorn and enjoy a wine tasting up at Helen & Joey's Estate, with its incredible views from the deck out over the Yarra Valley.  After their obligatory 'ride on a unicorn' it was time for their last tasting for the day and this time it was to sample local Yarra Valley cheese not wine!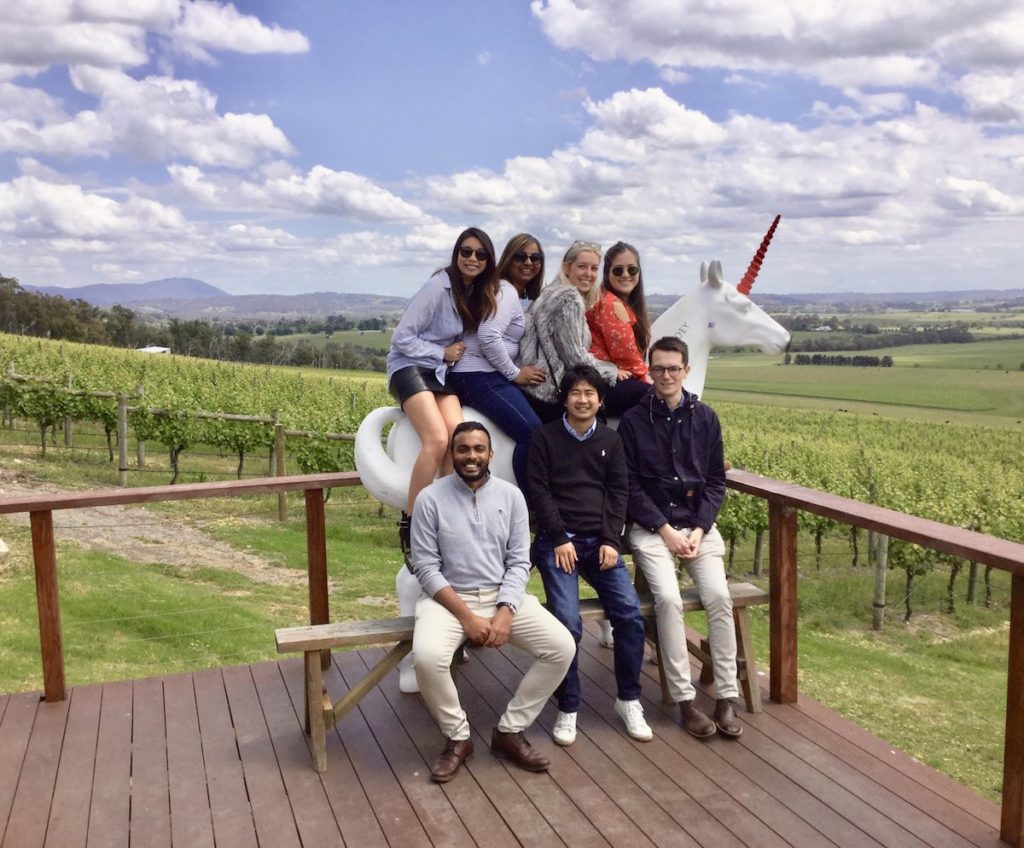 John drove the group over to the Yarra Valley Dairy where they enjoyed sampling the hand made cheeses in the original 100 year old milking shed, which is right next to the cheese factory – the dairy is one of the Yarra Valley's most visited and loved iconic locations, they sell a range of local small producer wines as well as gorgeous homewares and lovely local Yarra Valley produce such as jams and relishes.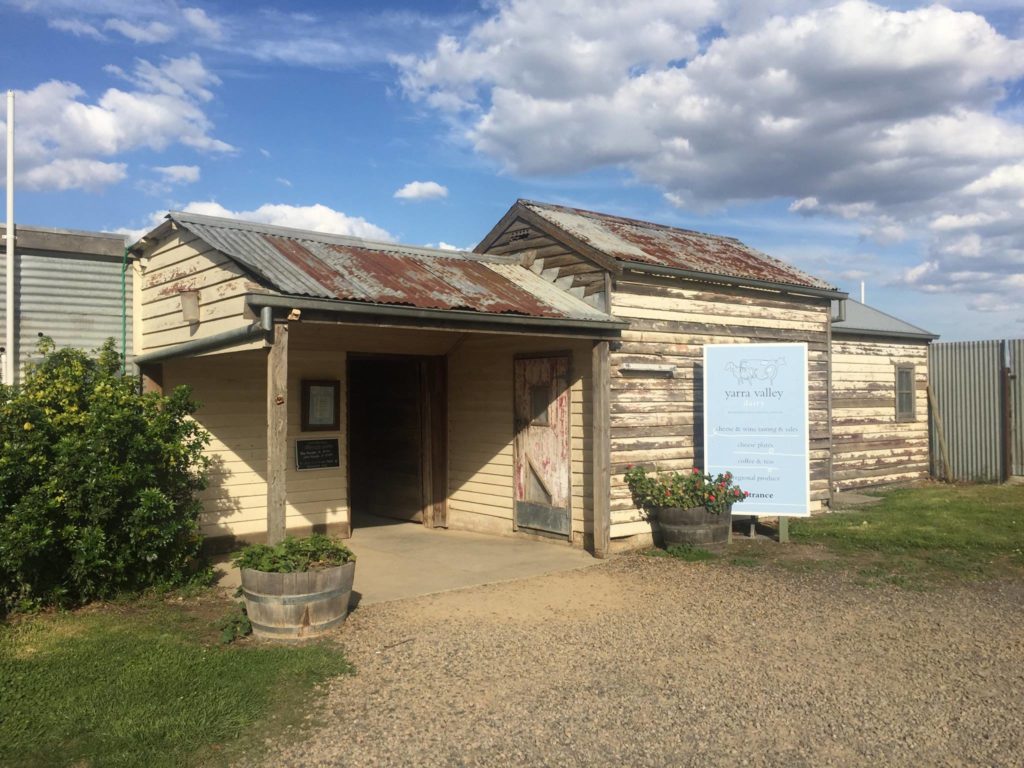 It was the perfect place to finish up a great day's touring with Heather and her colleagues and John then drove them back to the city by 5pm.
If you are charged with arranging a special occasion for a friend or colleague or are after a similar sounding Yarra Valley wine tour, let us help – just fill out our questionnaire so we can find out a bit more information about what you're after and when, and we'll get back to you with some suggestions and a quote.