Some people just keep coming back for more!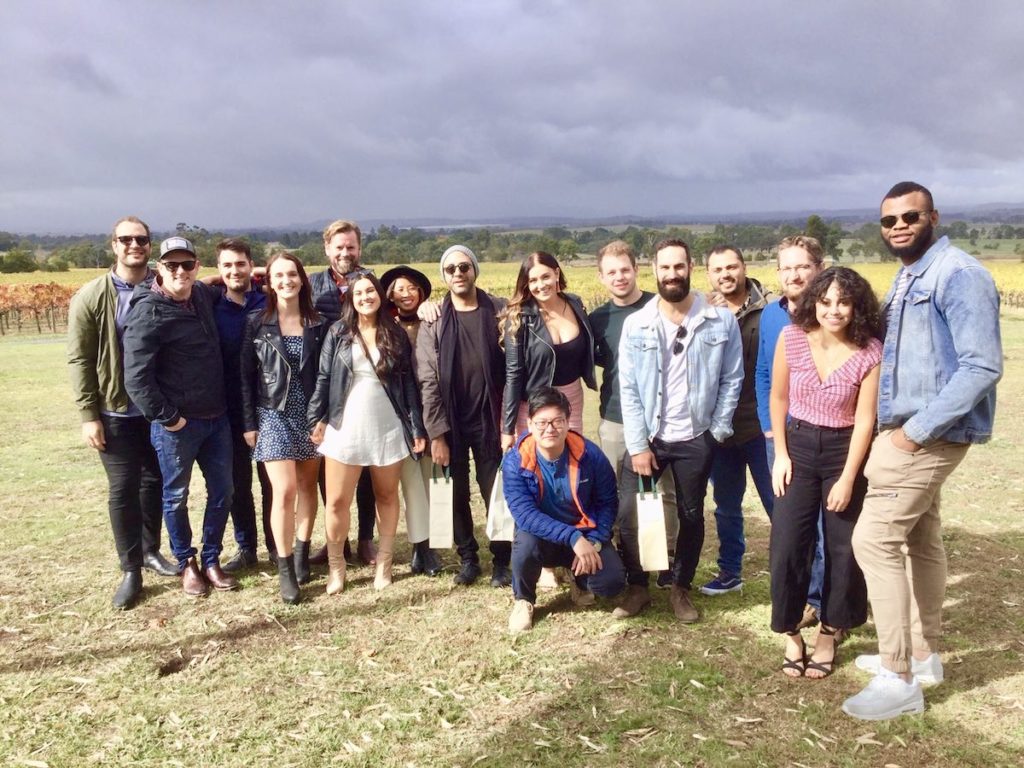 Maddy with her boss and work colleagues
Here's Maddy, a repeat offender, on her third winery tour with Tour the Valley! She had had such a good time, twice before, that she recommended us to her boss who wanted to book a birthday winery tour!
So Natalie booked the birthday wine tour in for her boss and John collected 16 of them from the CBD and drove them out to Greenstone Vineyard in Steel's Creek where the lovely Joanne gave them a great wine tasting.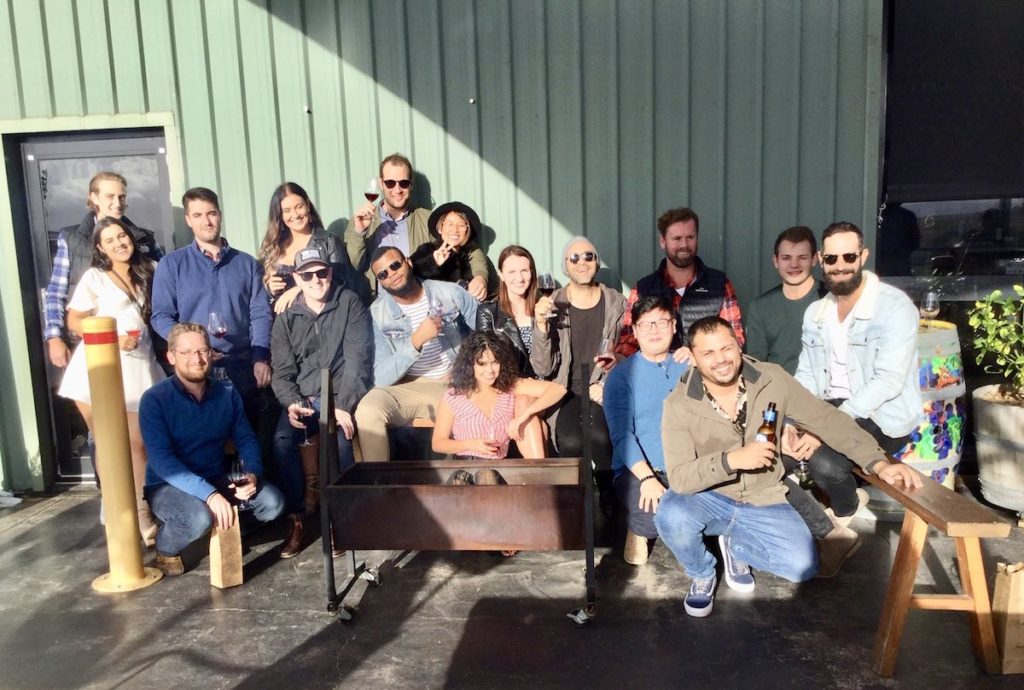 Next stop was up to Yarrawood cellar door where they enjoyed a wine tasting followed by a relaxing lunch with a glass of wine.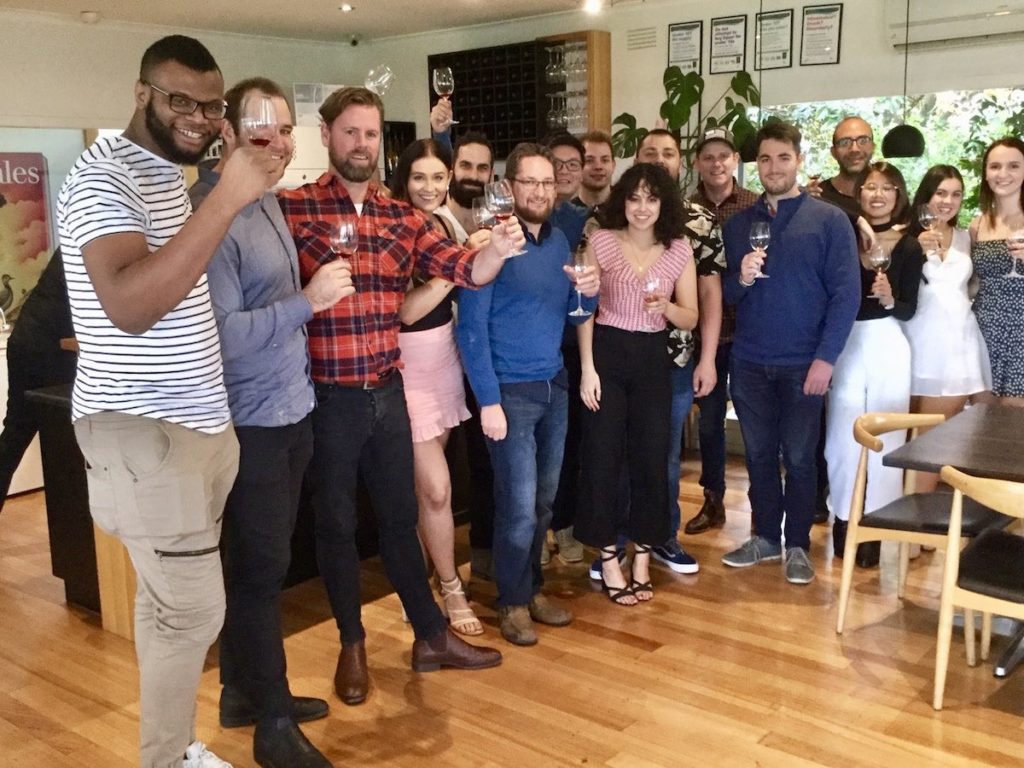 After lunch it was time to change things up a bit so John took them over to Meletos for some cider and beer tasting paddles of Napoleone cider and beer, after which they finished off their day with a wine tasting on the deck at Helen & Joey Estate.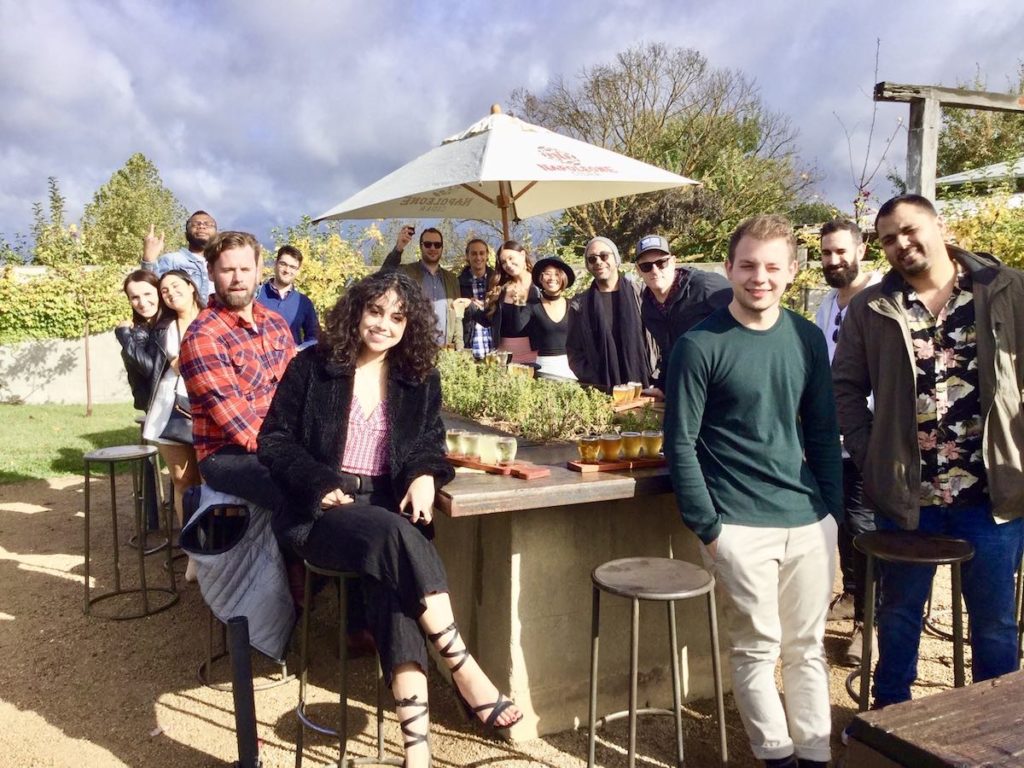 John had them back to the CBD by 5.30pm after a fun-filled day in the Yarra Valley.
Need to book something fabulous for your work colleagues?  A wine tour is a great way to get our of the office and socialise way from work.  Give us a call and let's start planning a great day out for you.  03 5962 5940