This is Justine's second tour with Tour the Valley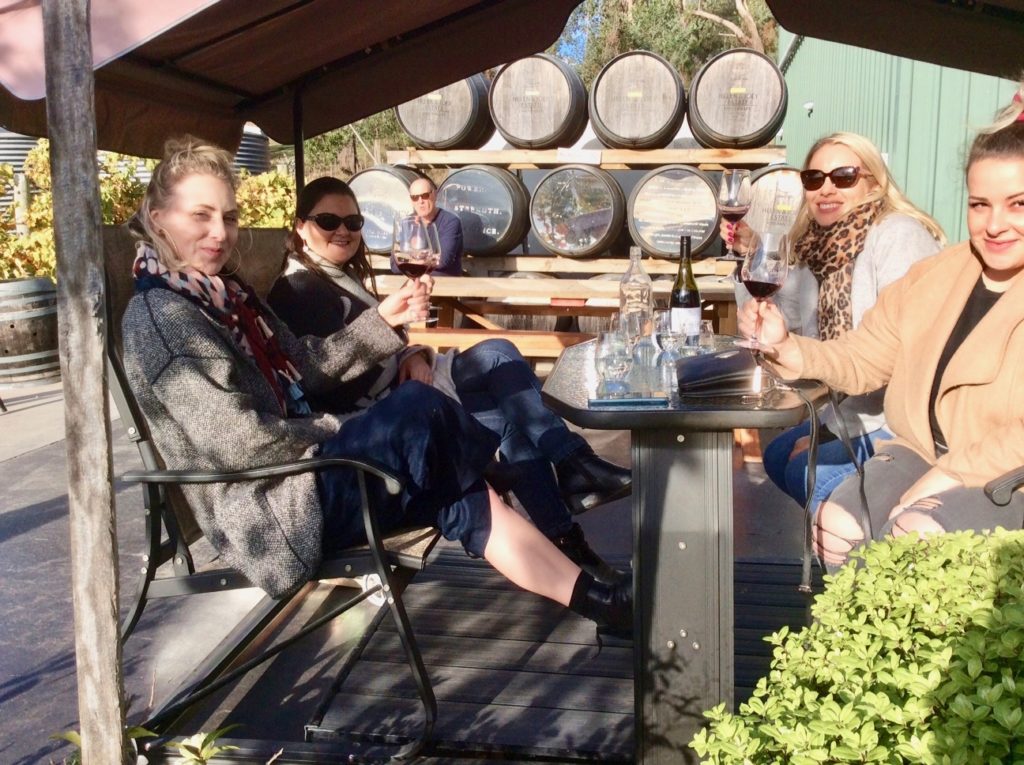 Justine and her colleagues Melissa, Edith and Amanda decided to get away from city life and spend a weekend away at Mt Toolebewong and explore some of the Yarra Valley's fabulous wineries.  And that's where we came in.
Justine and Joan worked out their itinerary together and Joan collected them from their accommodation and they were first cab off the rank at Four Pillars Gin Distillery and the girls really enjoyed straight gin first thing in the morning (serious seasoned drinkers this group!) and purchased some to enjoy at home.
Oakridge Wines was next for a wine tasting and they loved the view from the cellar door and also enjoyed and purchased some wine.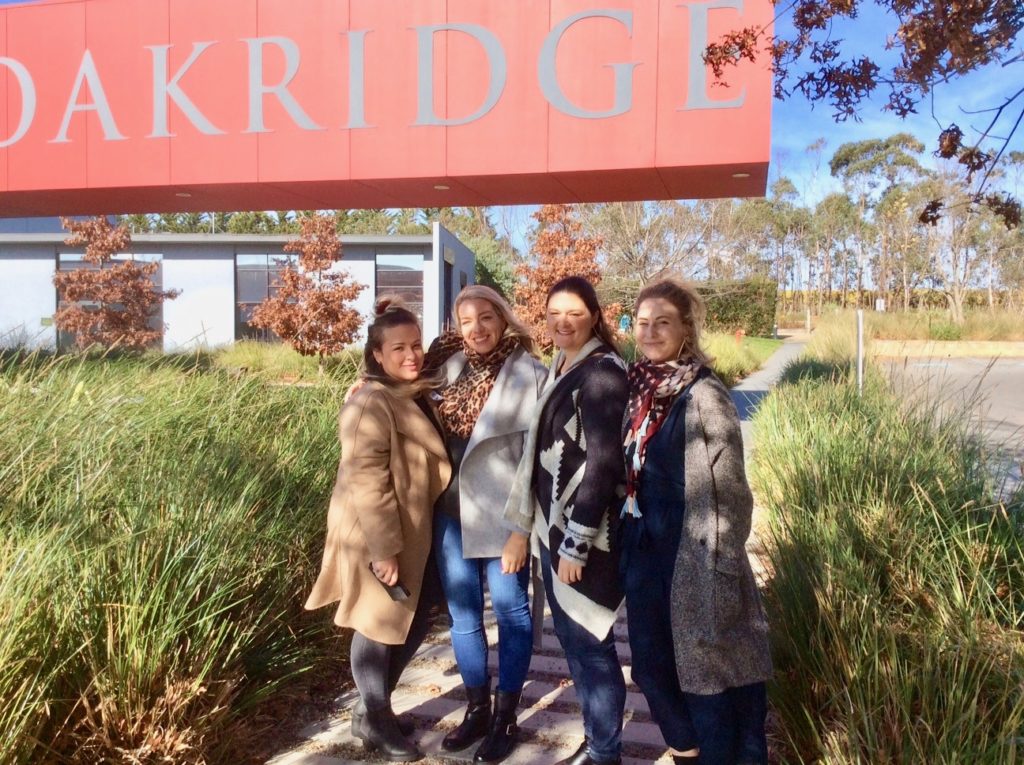 Then we drove into Healesville to Innocent Bystander where they loved doing their wine tasting 'on tap' and shared wood-fired pizza and a vegetarian platter washed down with some lovely Shiraz.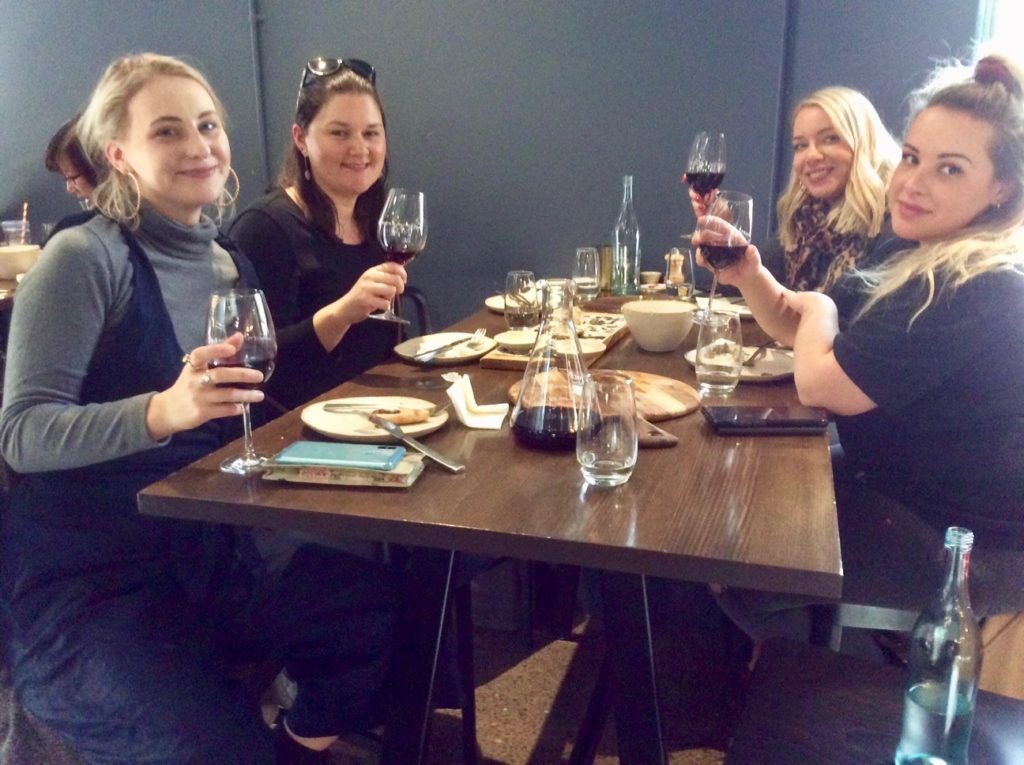 After lunch we called into Maddens Rise and they were impressed with how cute and boutique the cellar door is – and enjoyed another wine tasting.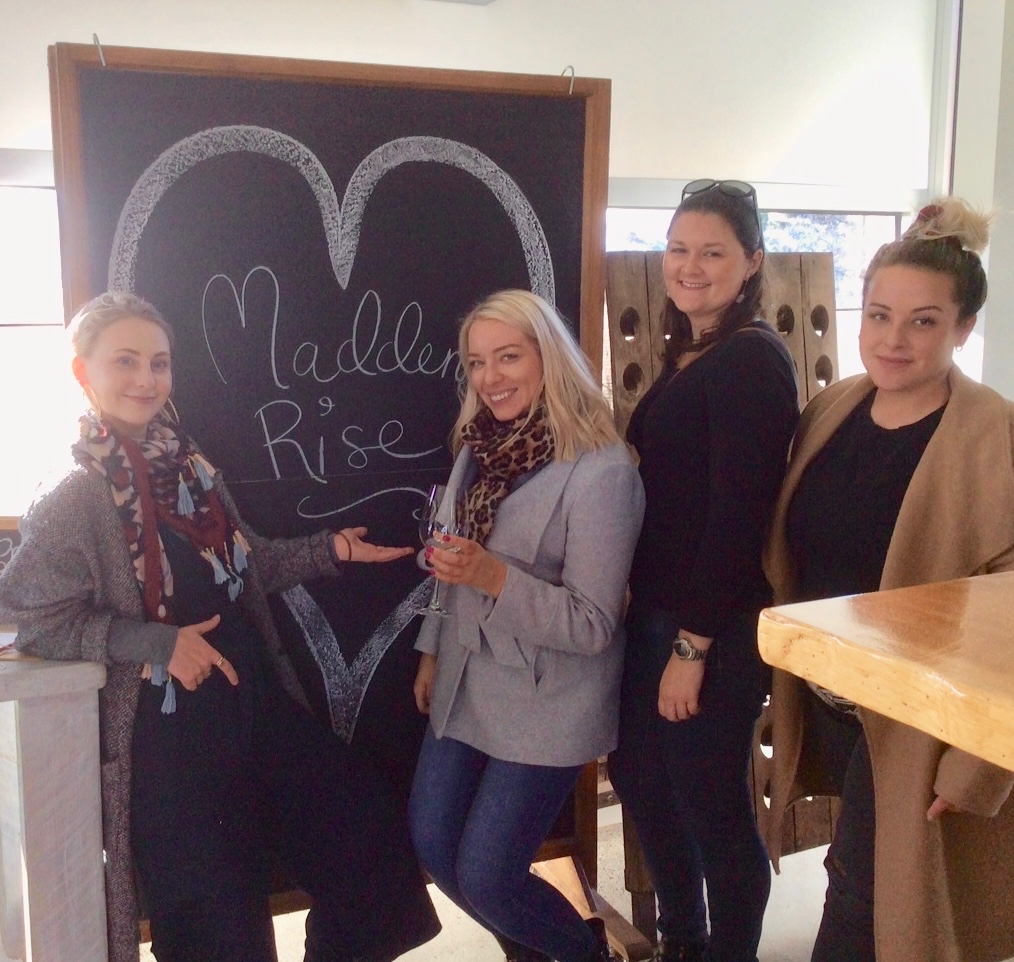 To finish off the day we went to Helen & Joey Estate and the girls decided to sit in the swinging chair and chat about work and enjoy a bottle of red.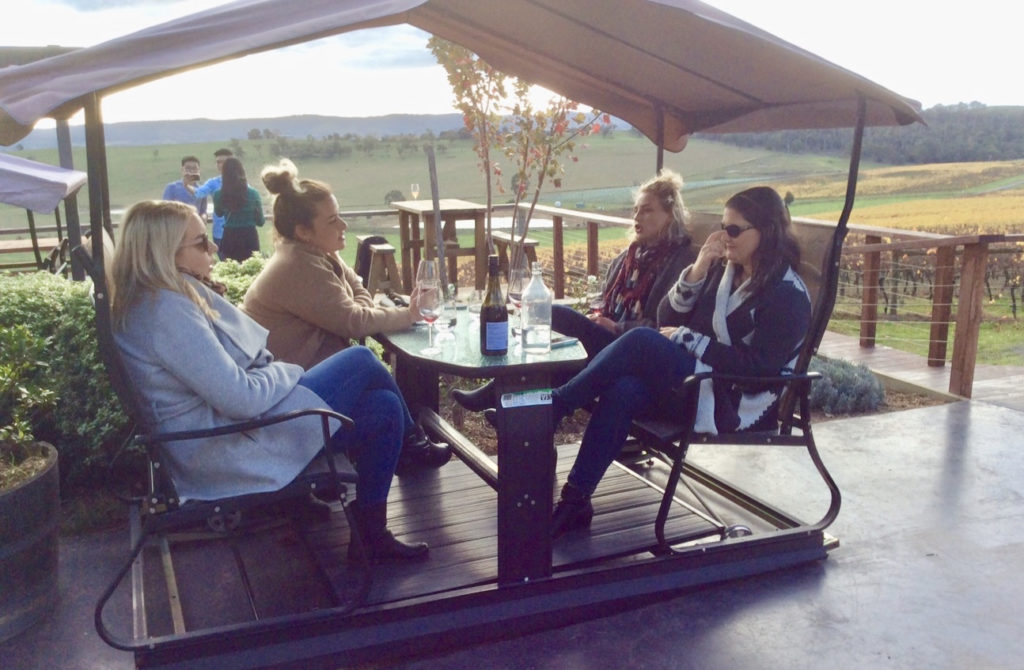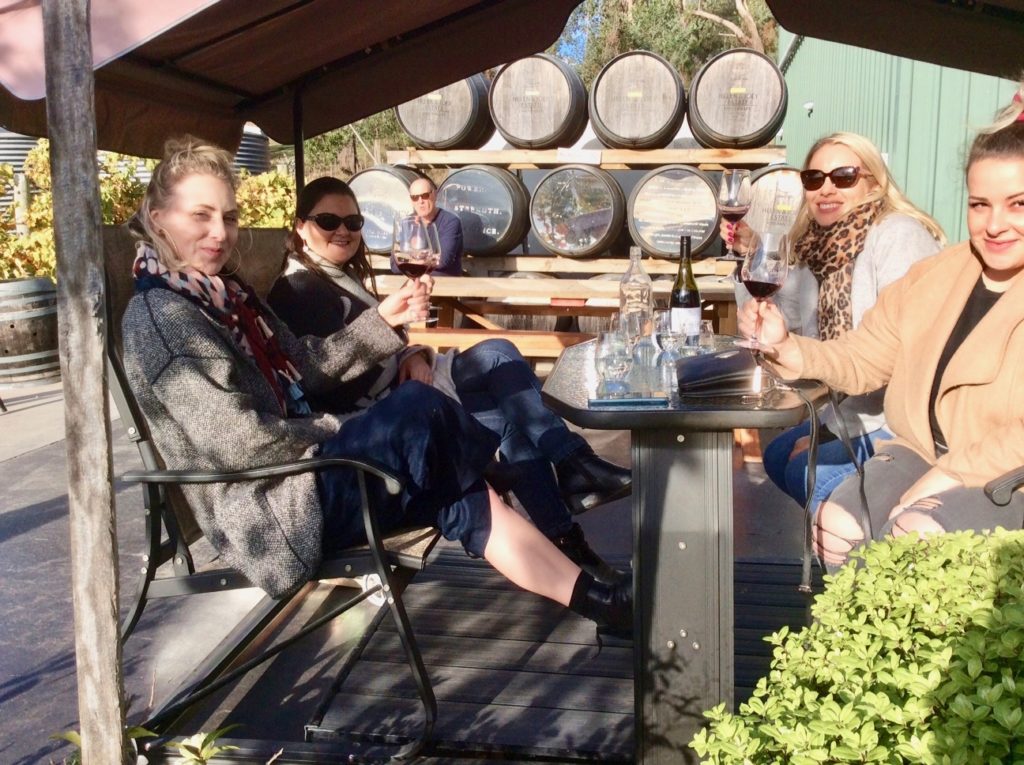 There was also the perfect opportunity to lie on a unicorn too – so they made good use of that!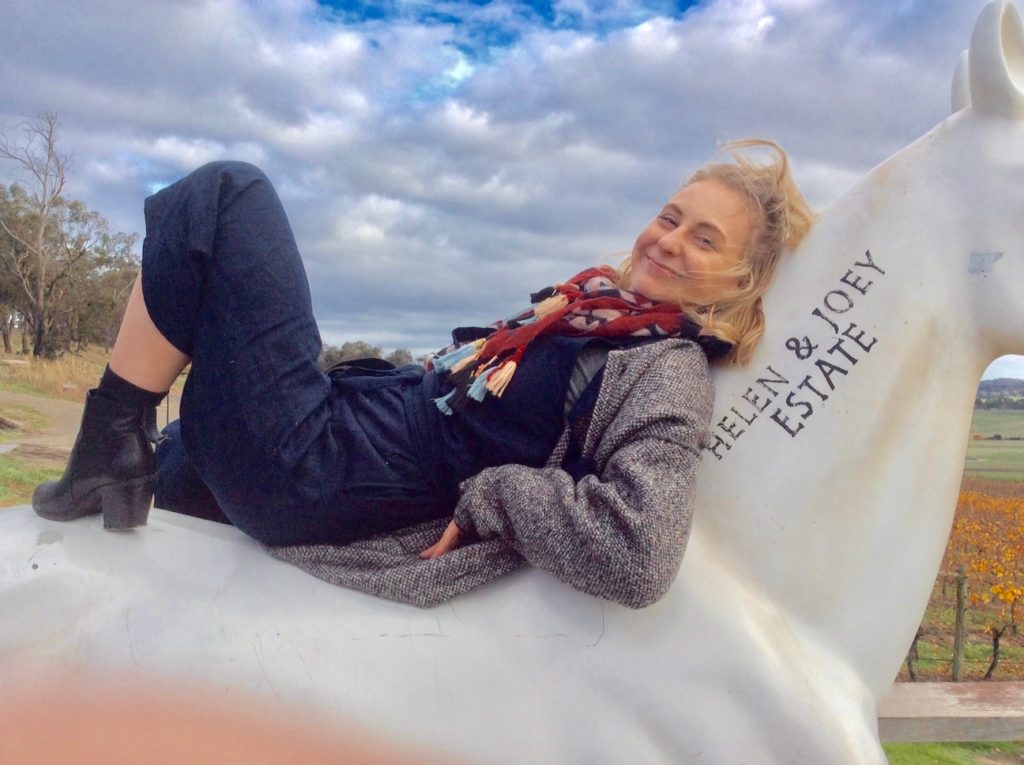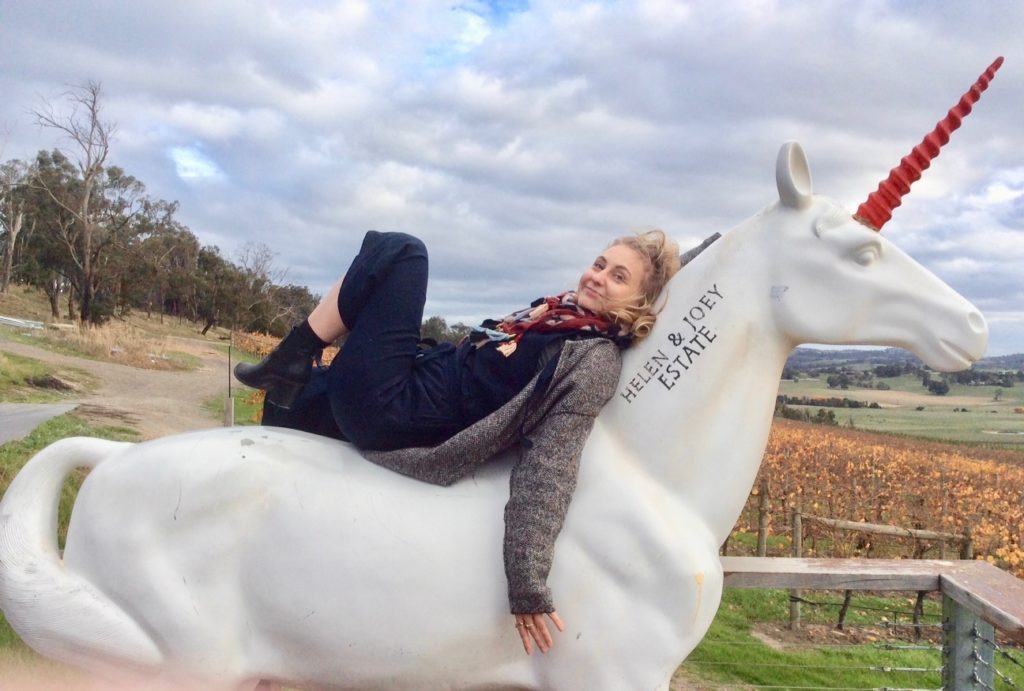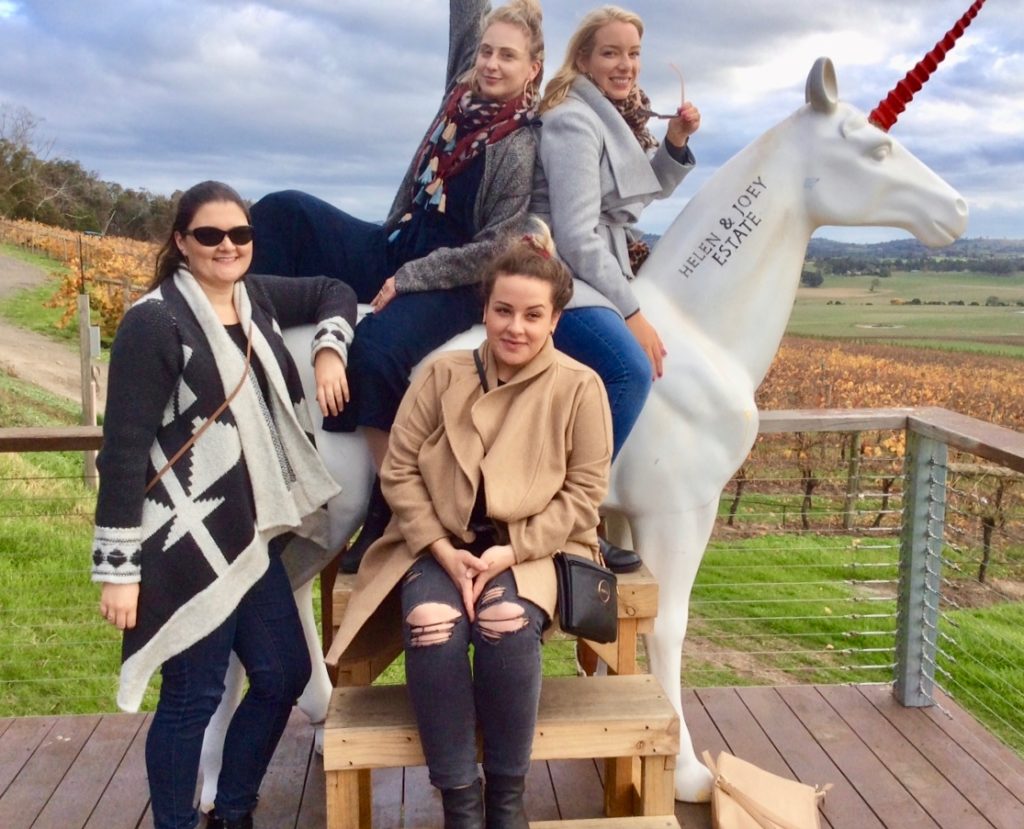 Clouds were rolling in and it was quite chilly by day's end, so we headed back to their accommodation, after a really fun, happy day and they were looking forward to having a relaxing night – enjoying some nibbles and perhaps cracking open one of the (many) bottles of wine they had purchased.
To enquire about a tour like this – just fill out our tour questionnaire and we'll get back to you with some ideas and a quote.
Add text here – DON'T cut and paste directly from word – use a plain text editor or type directly in here