Mary-Ann was visiting Melbourne from Sydney for a few days with her girlfriends, and she did the wise thing – she contacted us, we chatted and went back and forth finessing the perfect day out for her and her friends in the Yarra Valley.
John collected them from their accommodation in Southbank and did the beautiful drive out the Yarra Valley.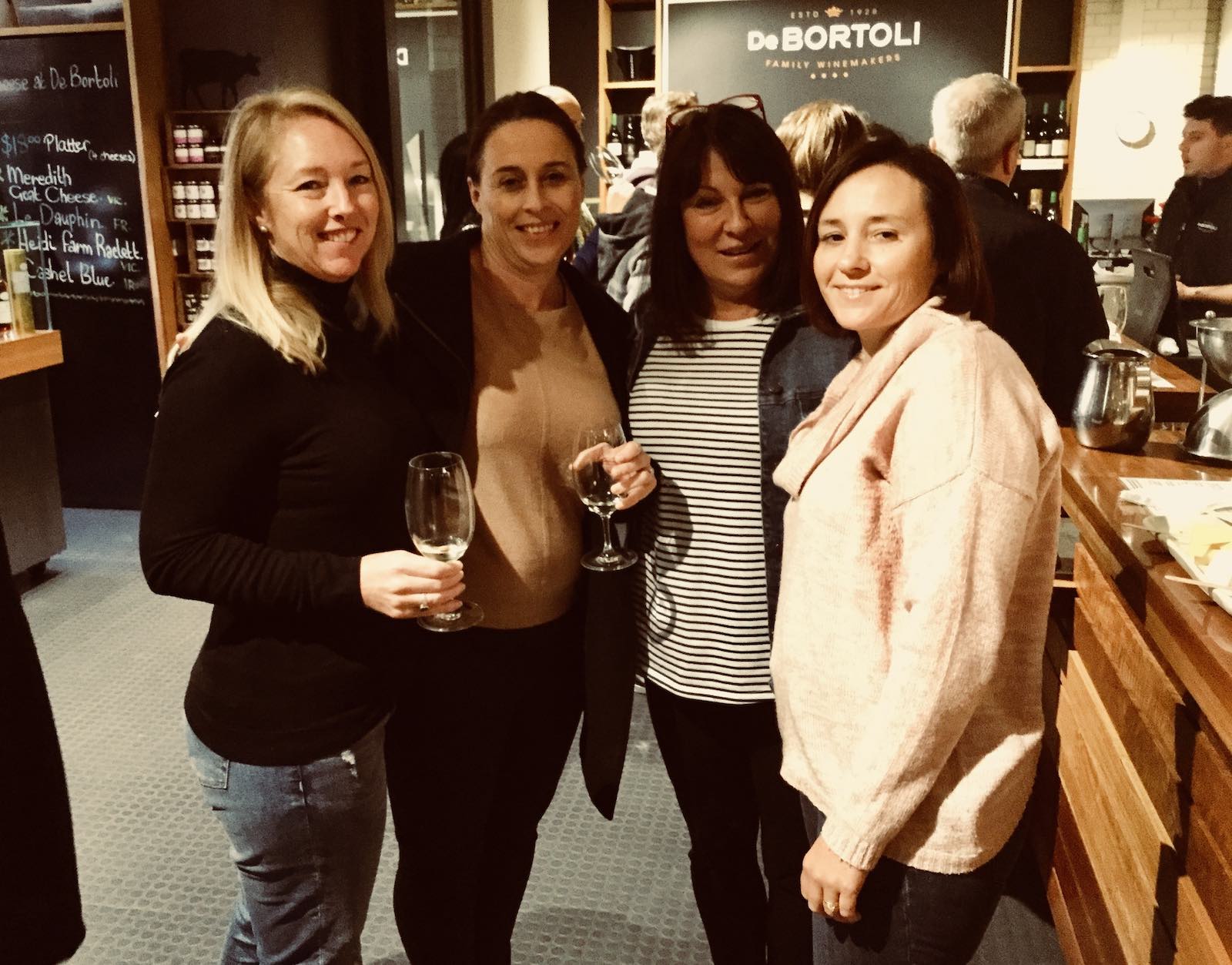 De Bortoli's was a big hit
Our first stop was De Bortoli's where the friends enjoyed a wine tasting with a cheese platter and the wine went down so well some purchases were made and shipped back to Sydney.
After that great cheese platter it was time for something a little sweeter – so a visit to the Chocolaterie was in order – and it's a 5 minute drive from De Bortoli's, so in no time at all, some more tastings were underway and enjoyed so much that more purchases had to be made!
For lunch the girls had chosen to go to Innocent Bystander (that's the beauty of a private tour – you get to decide whether you want wood-fired pizzas, a degustation lunch at a winery, or something relaxed like share plates at IB – the options are endless) where they had a great time and enjoyed a wine tasting from wines 'on tap' which was a novelty they enjoyed.
After lunch, and a short hop and skip down to the other end of the pretty town of Healesville and we were at Four Pillars Gin Distillery, ready for a gin tasting.  The group of friends really loved the building, the interesting facts about gin, made with aromatics and citrus, and the concept went down a treat, as did the gin!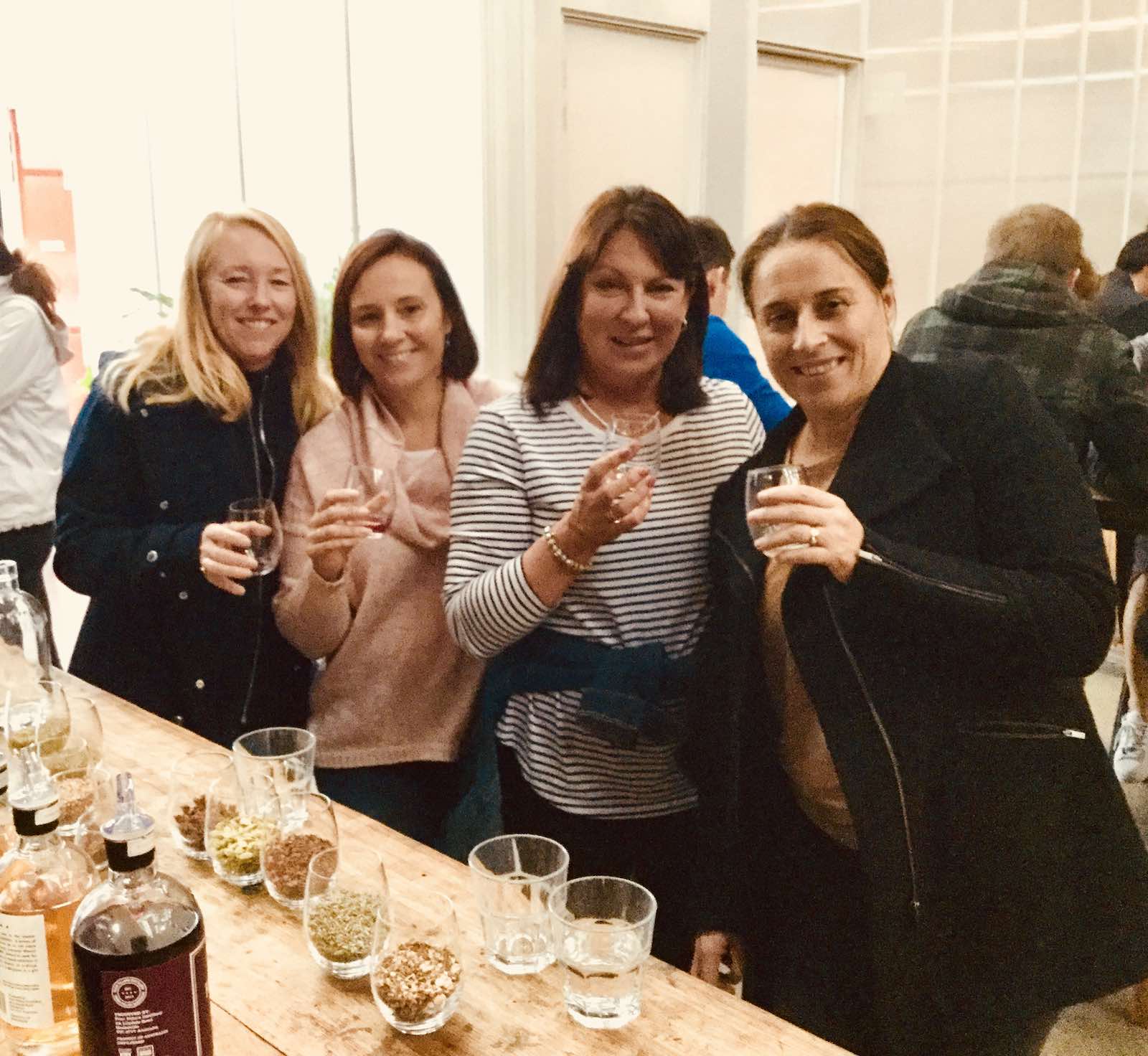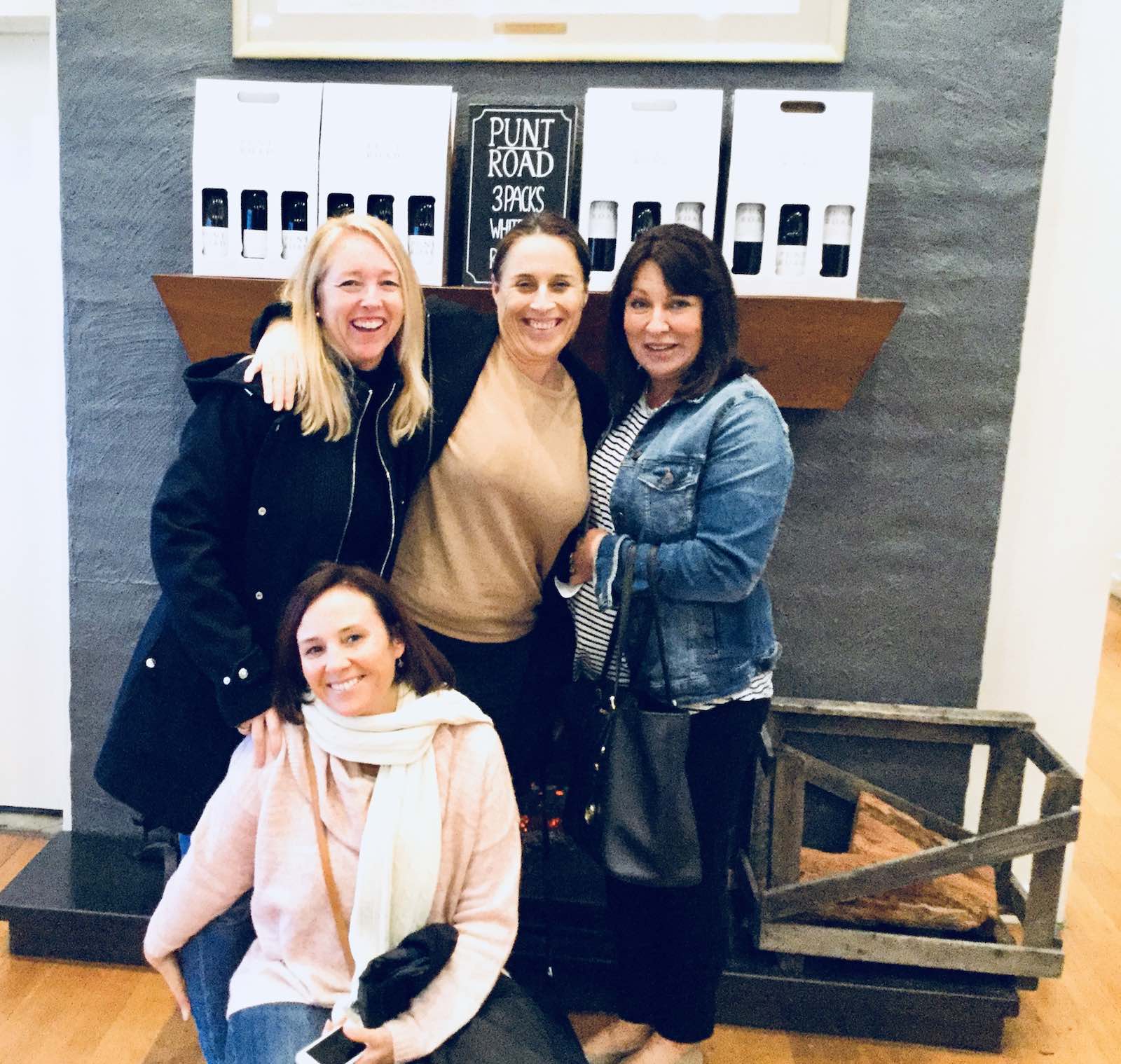 It may look like someone's fallen down after a bit too much wine tasting in this picture, but it was a pose – honest!!
For our final wine tasting John took them to Punt Road where they loved the wines on offer, so much so that yet more purchases were made – it is so great that interstate guests on tour can have their wine shipped, so there is no hassle with planes and security and bottles needing careful wrapping and packing in your luggage.  The girls will love receiving their wines and it will be a lovely reminder of their day out in the Yarra Valley.
John had them back at Southbank by 5.30pm after a very enjoyable day – seeing the Yarra Valley exactly the way they wanted – can't say fairer than that in life can you?  If you too would like to design your own private Yarra Valley tour, fill out out our questionnaire and once we know what it is you're after, we'll be able to quote for you and make some suggestions for itineraries.