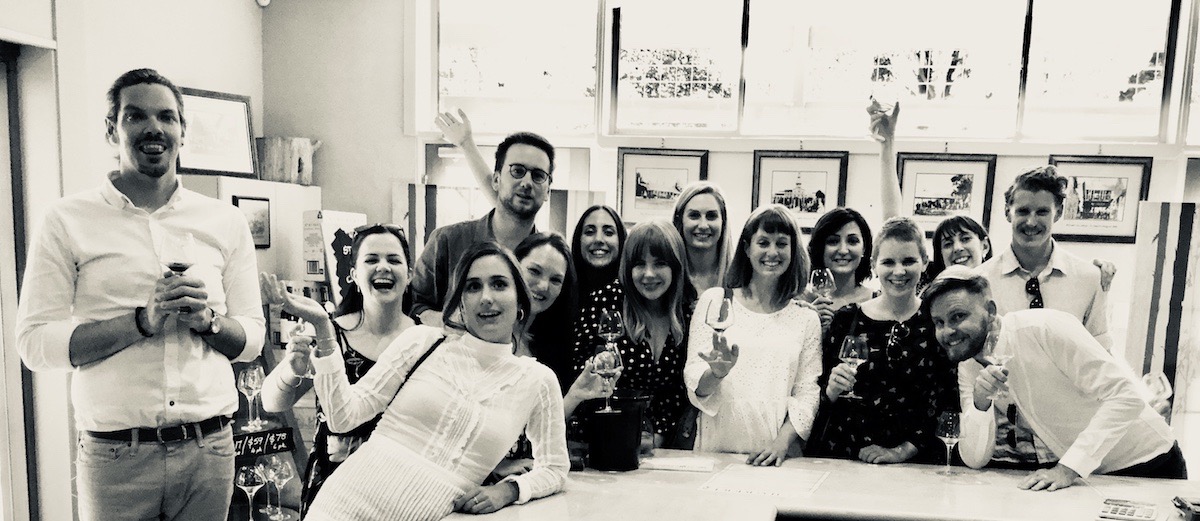 Looking quite relaxed at St Huberts' cellar door!
John collected Silvia and 13 of her friends from Collingwood and drove them out to the Yarra Valley.  Their first stop was Healesville's pride and joy – Four Pillars Gin Distillery – for a gin tasting at 11.15am – I know, let's get the party started!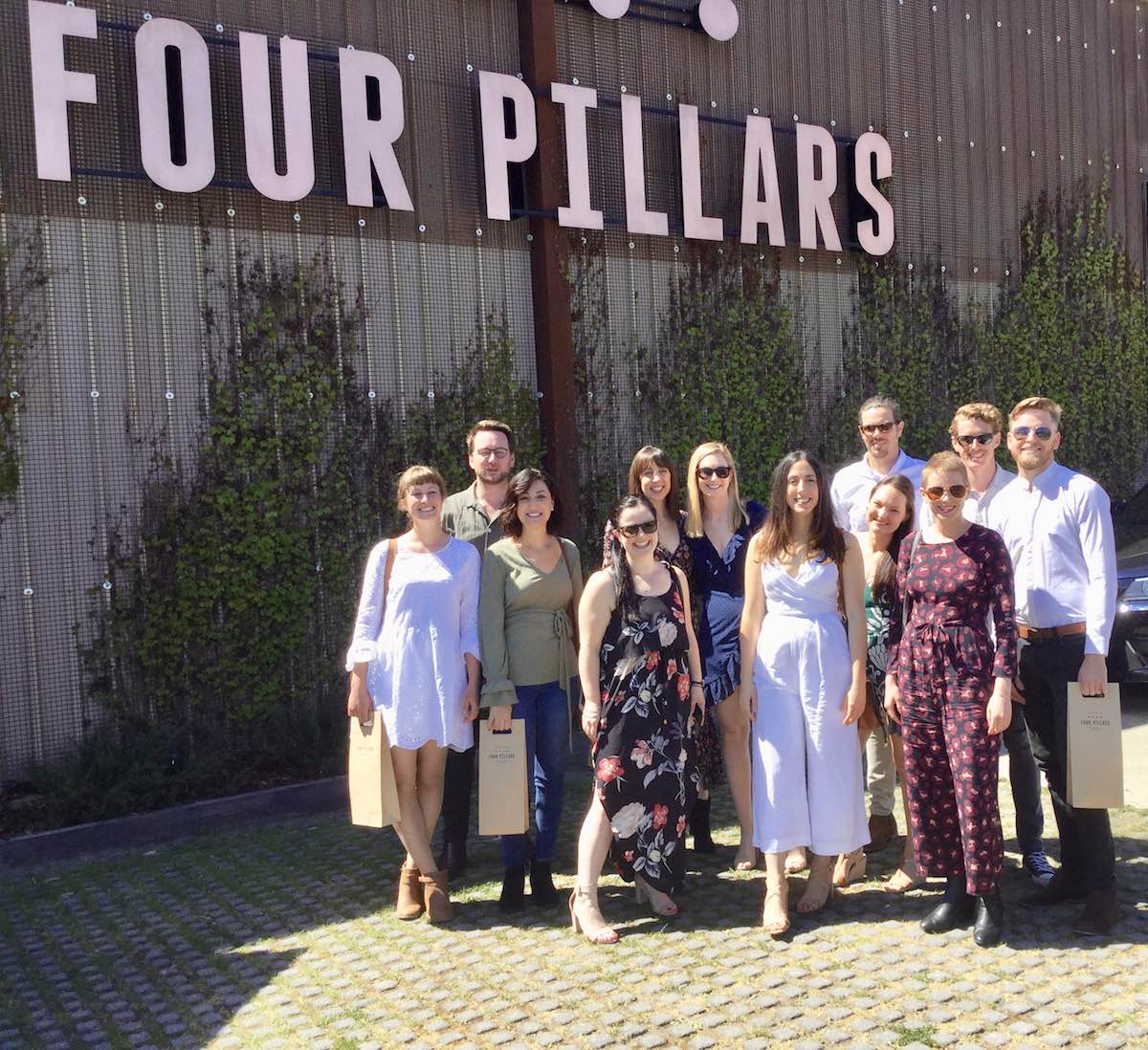 Elton shared his knowledge of the gin making process with Silvia and friends for an hour in the distillery and it was as entertaining as it was informative.  Everyone loved their gin experience and were ready for lunch by the end of it.
John drove the group to Many Hands winery, a relative newcomer to the Yarra Valley (and mighty popular due to their sensational pizza and wine, run by the lovely owners themselves) where Silvia's parents and a friend joined them.  They had a wine tasting where they decided which glass of wine to have with lunch and feasted on the delicious anti pasta platters which were brought out as a starter and then loved the wood fired pizzas, washed down with their wine.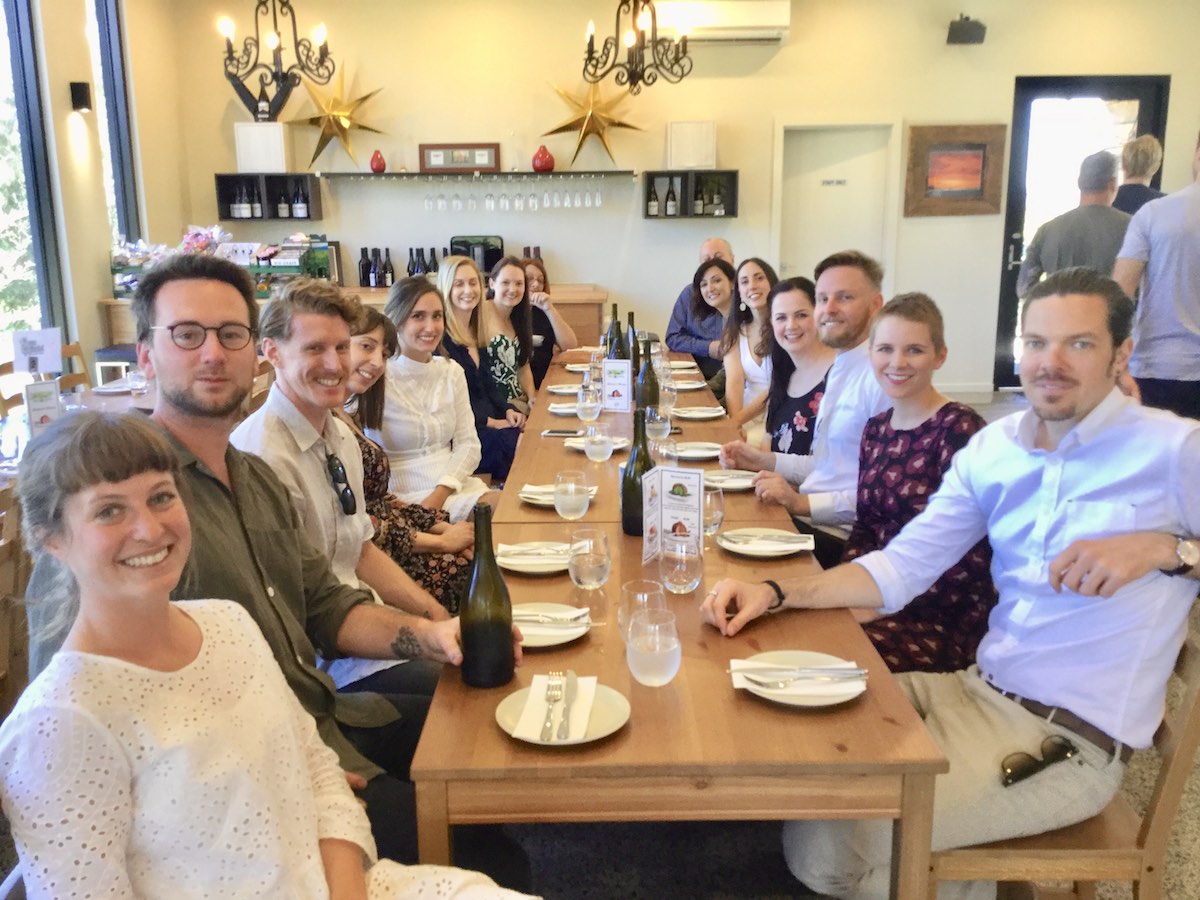 After a surprise birthday cake (what 30th would be complete without one?), the group were taken up to Helen & Joey's cellar door where they had another great wine tasting and John even managed to squeeze in a final wine tasting at historic St Huberts boutique cellar door before heading back into the city.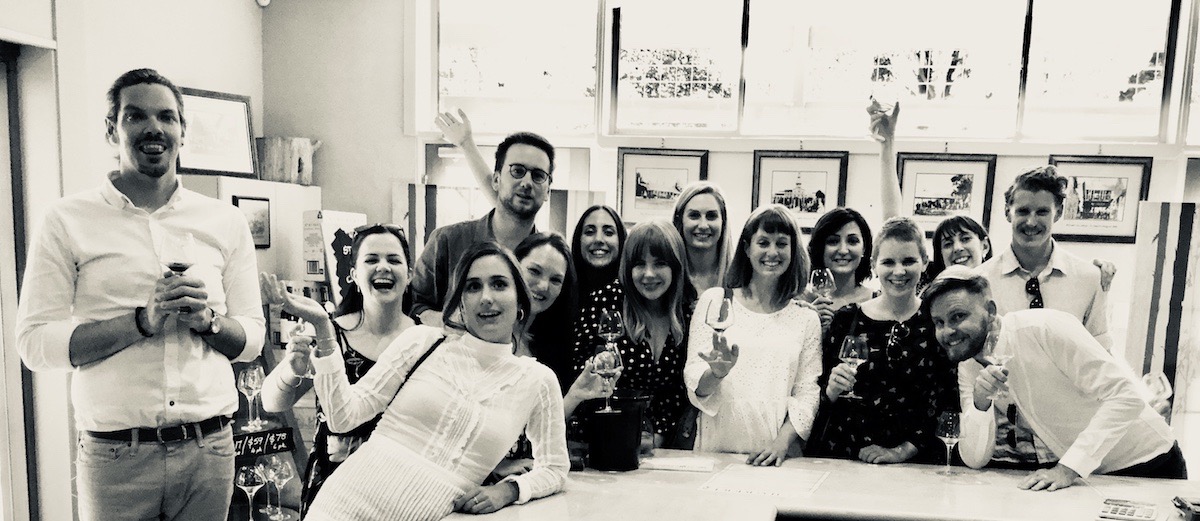 The friends had a terrific day celebrating and were a great group to tour with – we hope to welcome them back soon so we can show them more that the valley has to offer.
Fancy the sound of a private Yarra Valley tour like Silvia's?  Get in touch and tell us what you're after and we can work out a great itinerary, either a full day tour or half day tour of the Yarra Valley, just for you.