Breanna specifically wanted lunch at Innocent Bystander – and we got that for her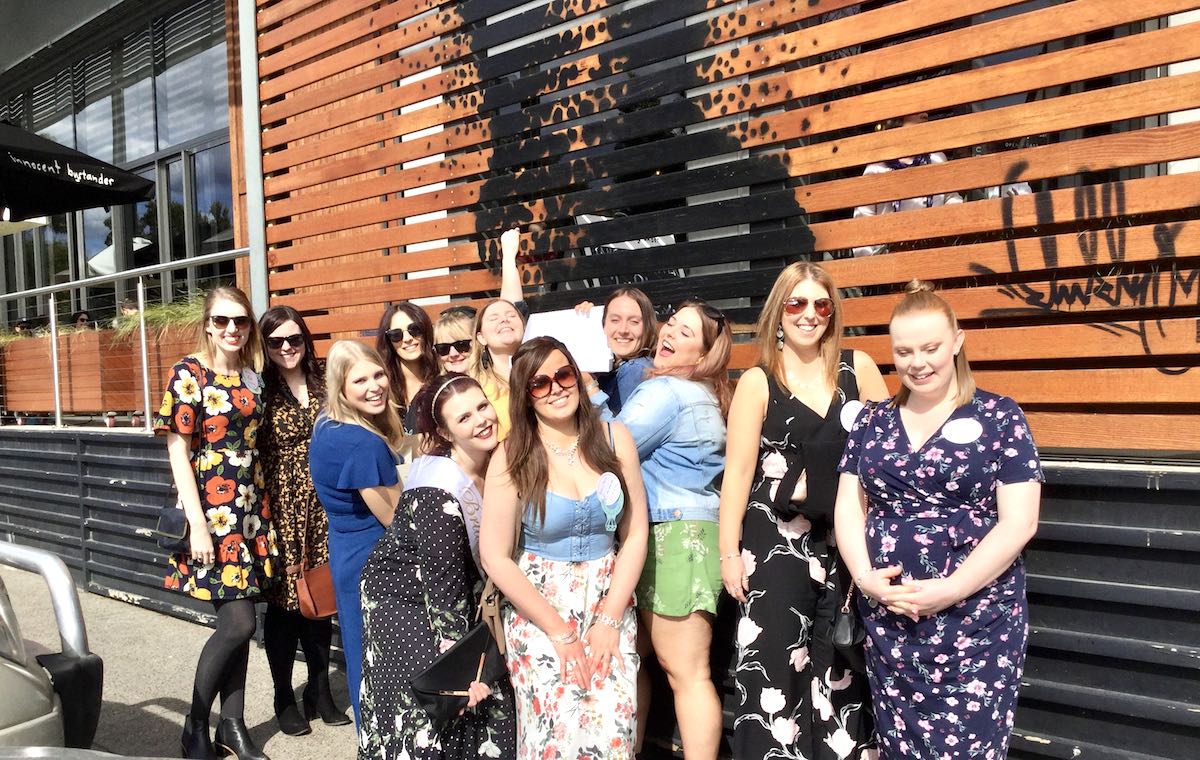 Striking a pose outside Innocent Bystander
Right from the get go, Breanna was sure she wanted her hen's lunch at Healesville's Innocent Bystander, but her poor Maid of Honour was told they were too busy that day to fit them in.  Enter stage left superheroes Tour the Valley.  We sorted out the lunch booking with a wine tasting before hand – anything for our hen!
John collected hen Breanna and 11 friends from Epping and drove them out to Helen & Joeys winery where they were all delighted to meet Bruce the unicorn – he really does make a hen's do!!  No visit to the Yarra Valley is complete without sitting on a unicorn is it really!! 🙂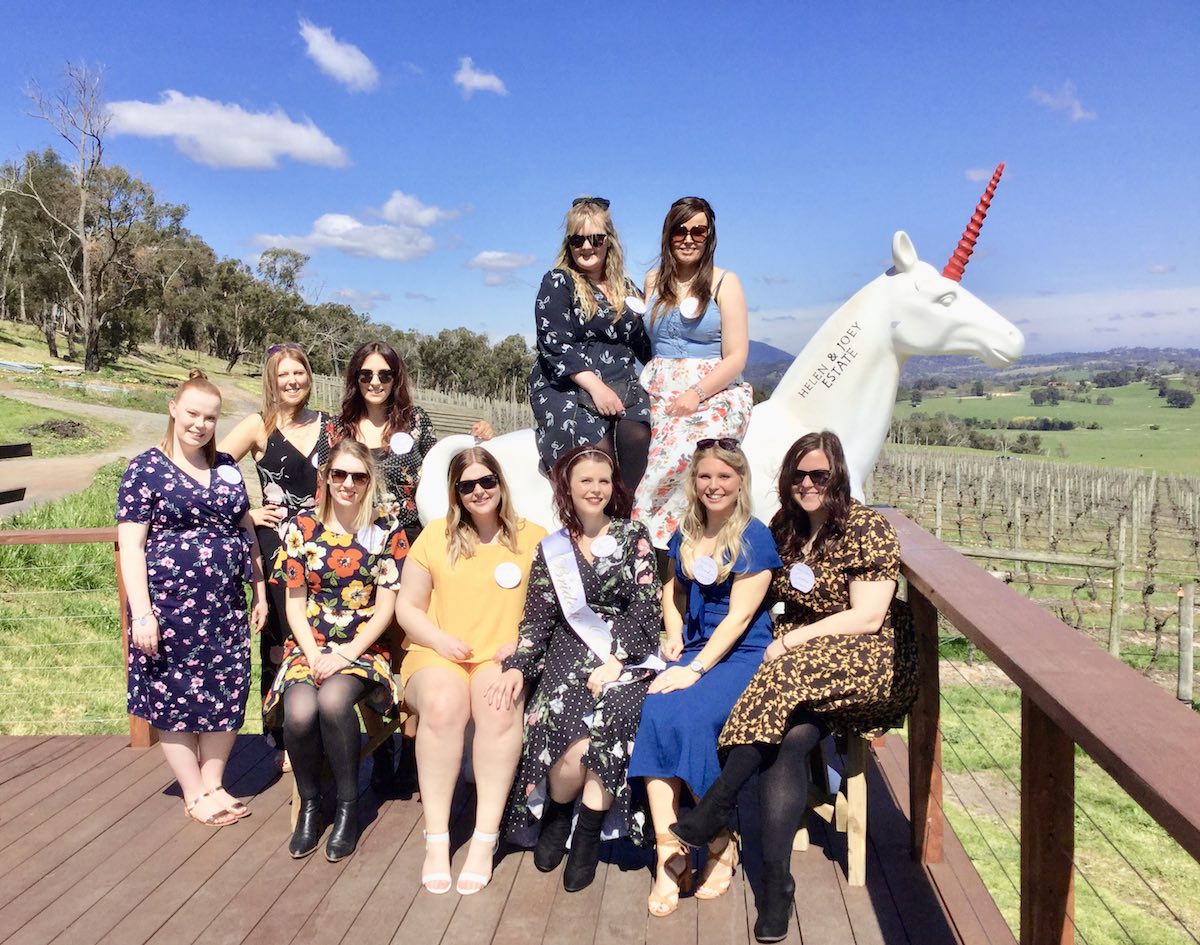 They loved their wine tasting as well as their ride on Bruce and as the sun was shining (it was a gorgeous Spring day in the Yarra Valley) they had their wine tasting outside at the next cellar door they visited, as St Huberts has lovely grounds and super ancient oak trees.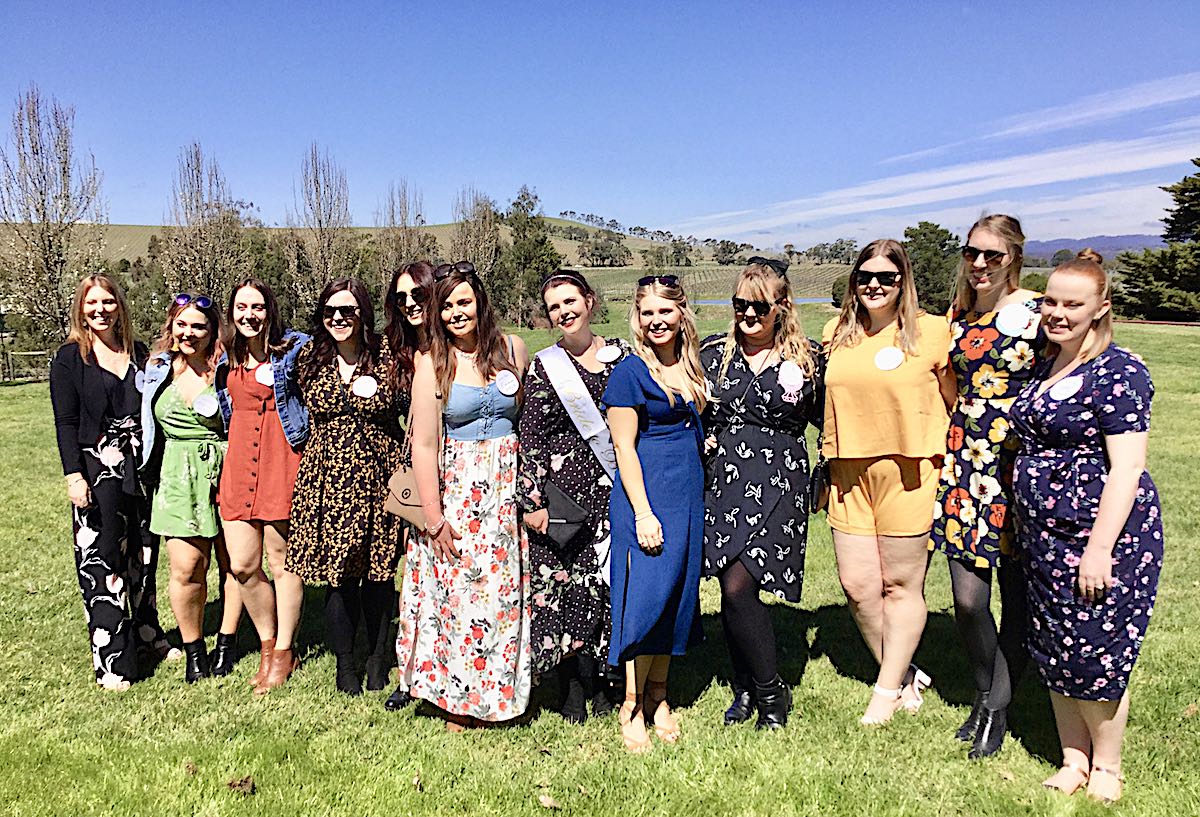 By now it was time for lunch so John took the friends off to Innocent Bystander, a very cool winery in the town of Healesville where they had another wine tasting before sitting down to lunch.  The wine tastings at IB (as we locals call it) are a bit special as their wines are poured 'on tap', that's right, they pull it like draft beer from a keg.  After the group had sipped on a few delicious creations they took their seats for lunch and feasted on wood fired pizzas and paella – Innocent Bystander's speciality.
After their leisurely lunch with much laughter and chattering, there was time for one more wine tasting before the drive back to Epping and this was at Punt Road where the friends loved their final tasting of the day.  You can tell from the photo it was the final tasting of the day because half the group are crouching and the other half have their eyes closed!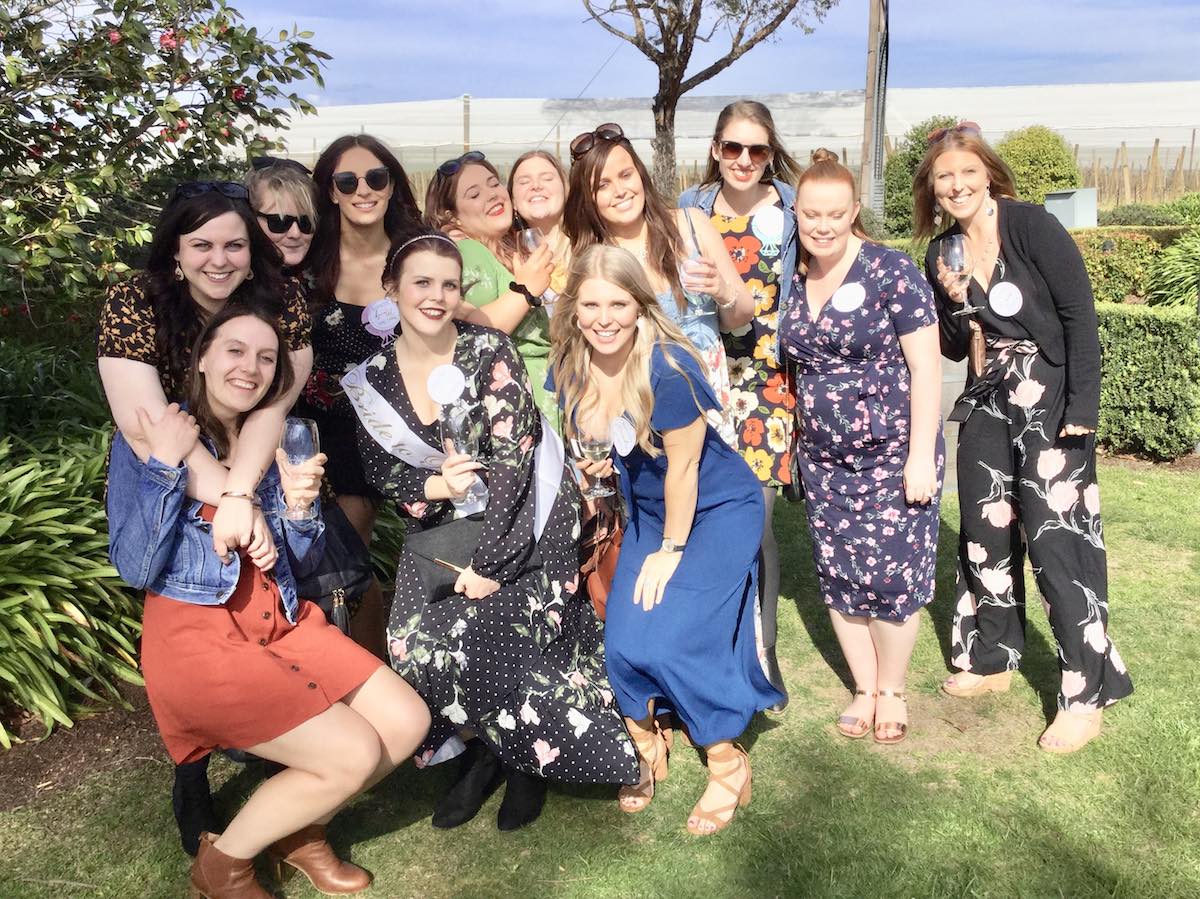 A great day was had by all and Breanna the Bride-to-Be has some gorgeous memories as well as these photos we're about to send her.
If YOU are organising a hen's party or are getting married and want a special tour arranging – do give us a call or shoot us an enquiry and we'll get planning on your hens tour.