A half day private wine tour for your birthday is the way to go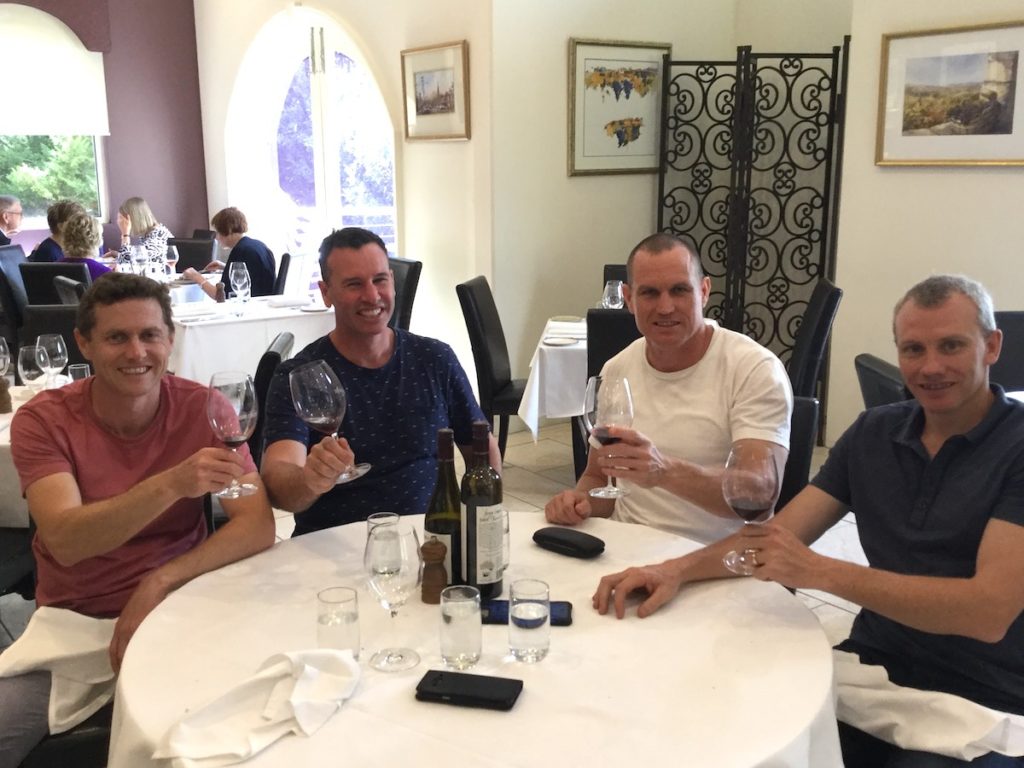 Dave and friends at Tokar Estate, celebrating his 45th birthday
One of the unique tours we offer is our half day private wine tour which worked out well for Dave and his friends.  They caught the train from Flinders Street out to Lilydale Train Station and John met them at 11am from their train and took them straight to Yering Station for their first wine tasting of the day.  Yering is such a beautiful winery, set in stunning grounds, with buildings steeped in history, and their cellar door doubles as an art space so really adds to the atmosphere.
After a great tasting at Yering, John drove the friends over to St Huberts cellar door for their next wine tasting.  St Huberts, a smaller more boutique cellar door is also famed for its history, (originally founded in 1862 by winemaking pioneer and Swiss immigrant Charles Hubert de Castella).  Thanks to the Great Depression, in the 1920s all vineyards in the Yarra Valley reverted to other agricultural pursuits, however it was St Hubert's who were one of the first to replant vines in 1966, championing the rejuvenation of the Yarra Valley as one of Australia's great cool climate wine regions.
By now the guys were ready for a good feed, so John took them to Tokar Estate where they did another wine tasting before lunch so they could choose which wine to enjoy with their meal.  Their lunch was sensational and they thoroughly enjoyed it and loved chatting and catching up and celebrating their mate's birthday.
After lunch John drove the group of friends into Healesville to Four Pillars Gin where they had a gin tasting and learnt all about the process of distilling gin and how they do it differently with their aromatics and citrus.  And as per usual, the staff were friendly, fun and informative – and photo bombed their photograph!  (We think Cam has them on photo bombing commission, as they seriously get into every shot possible!!)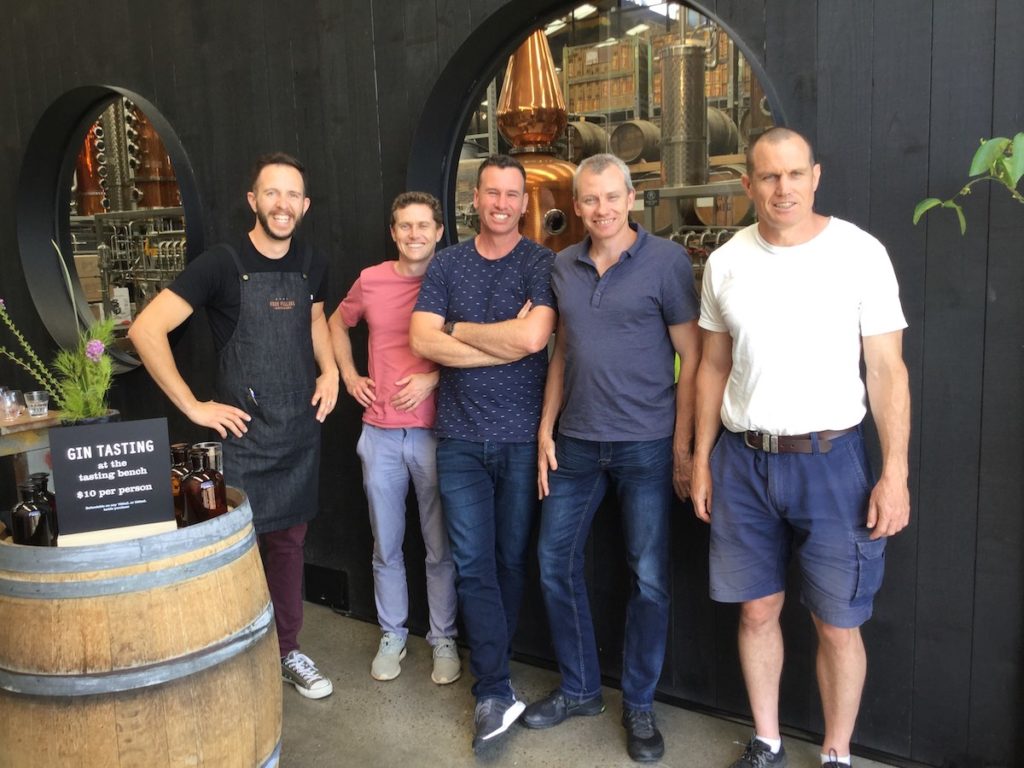 After their gin tasting John drove the group back to Lilydale to catch their 3.45pm train back into the city, to continue Dave's birthday celebrations.  It worked really well for them as they didn't have a whole day to spare, so a private half day tour of the Yarra Valley was perfect for them.
If you're interested in finding out more about our half day Yarra Valley tour options, (or tours in the Dandenong Ranges – we do those too) shoot us an email or fill out our questionnaire and we'll happily put something together just for you and your group.