Josh's birthday was approaching and he was turning 27, so Taylor got 15 of their friends together to help him celebrate his birthday on a private Yarra Valley wine tour.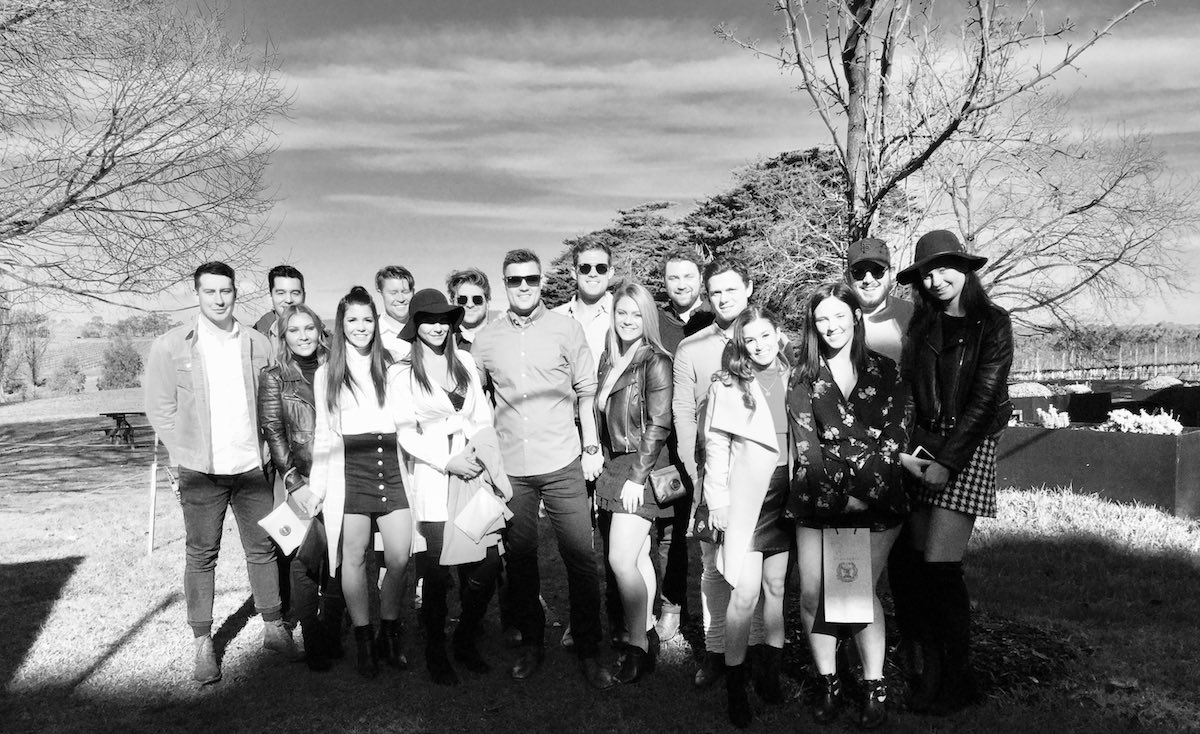 In the grounds at St Huberts
John collected the group and drove them straight to St Huberts, one of the first wineries to be established in the region (dating back to 1862) and then one of the first to re-plant vines 50 years ago when the region started to make wine again after the Great Depression.   Once they'd finished their first wine tasting of the day, it was gin o'clock and time for some gin cocktails so John drove them to Healesville's Four Pillars Gin – for a Yarra Valley gin tasting in the distillery itself.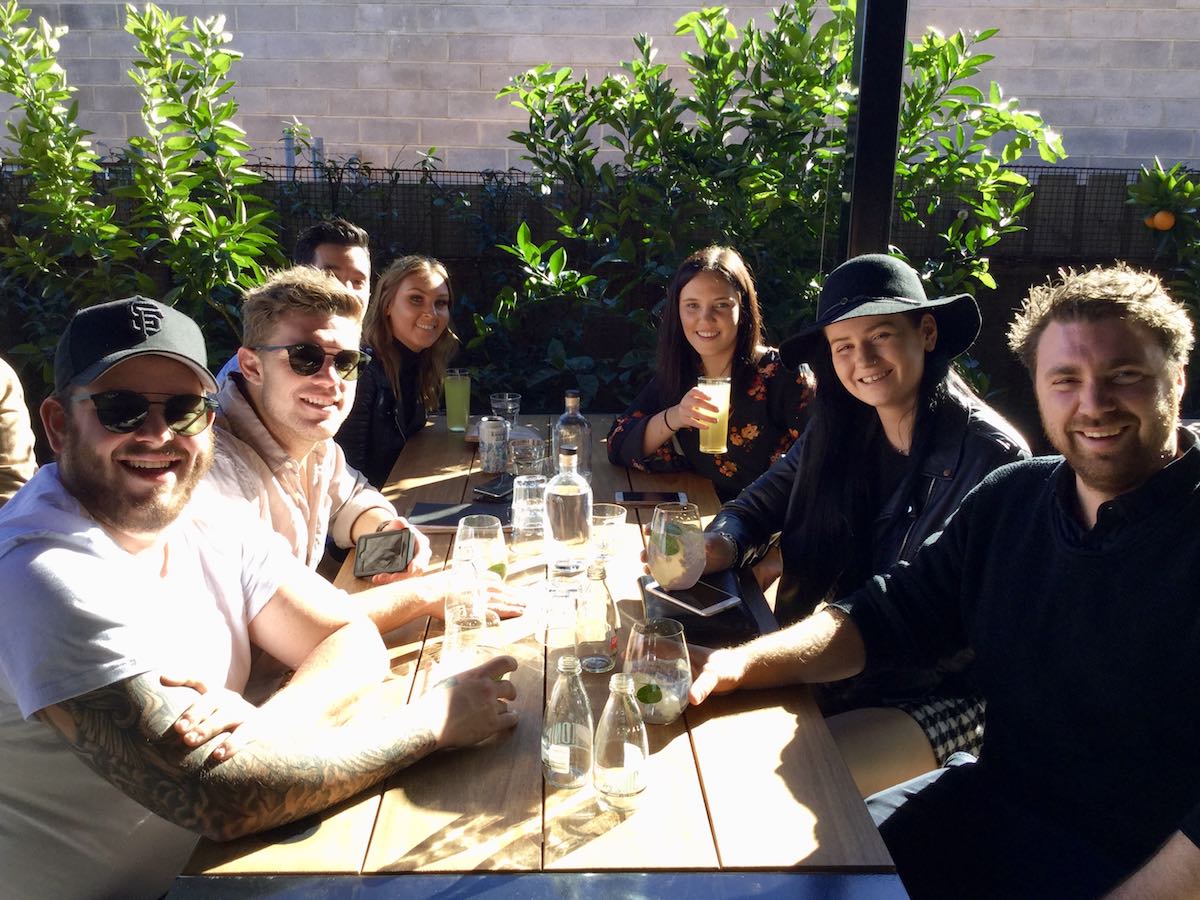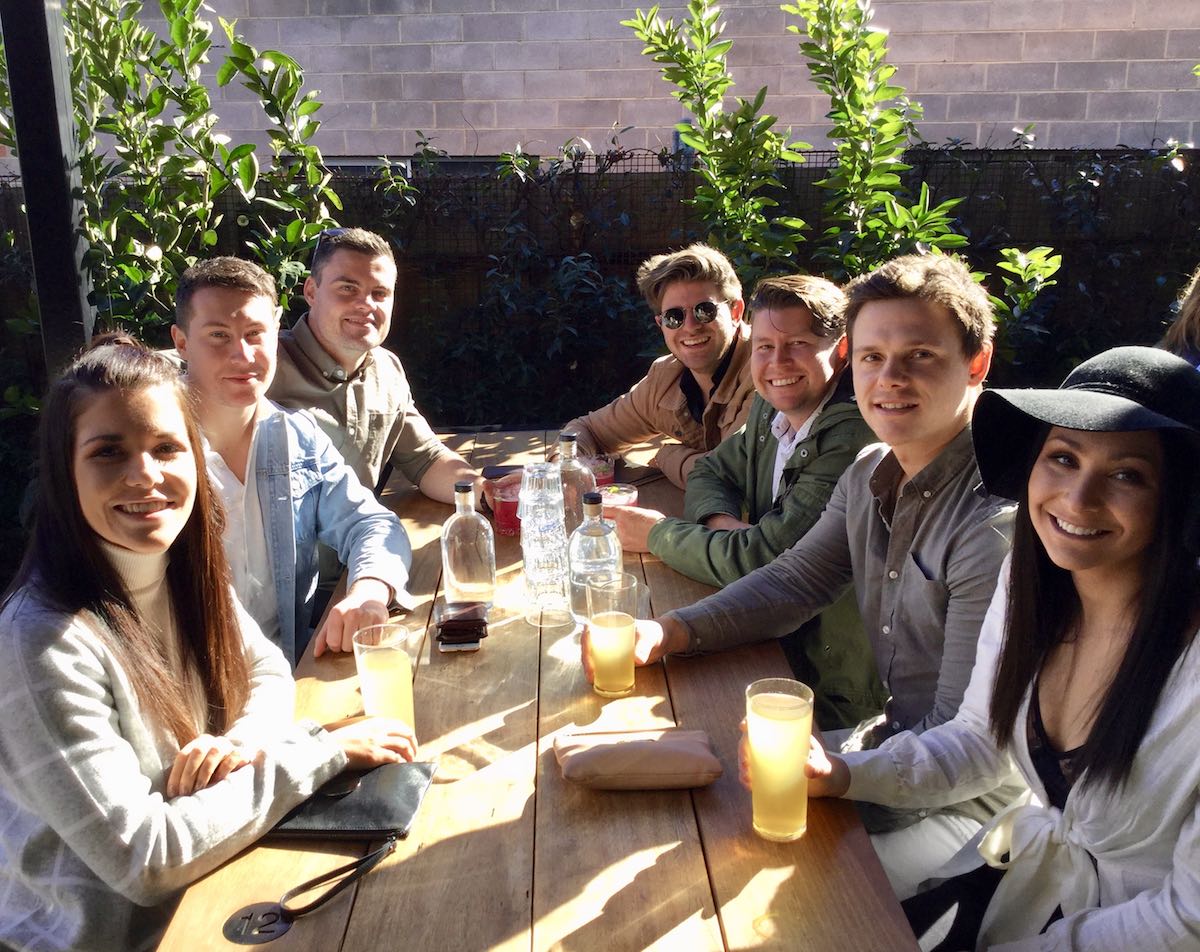 After learning all about the process, it was time to sit in the sun and enjoy the finished product.
The group then had a great lunch at Tokar Estate with their complimentary glass of wine to enjoy with their meal, and after a leisurely lunch we took them over to Meletos so they could sample some locally brewed Yarra Valley craft beer and cider, which slipped down rather easily.