Tori and 9 friends flew in from Brisbane and sensibly booked a 2-day tour in the Yarra Valley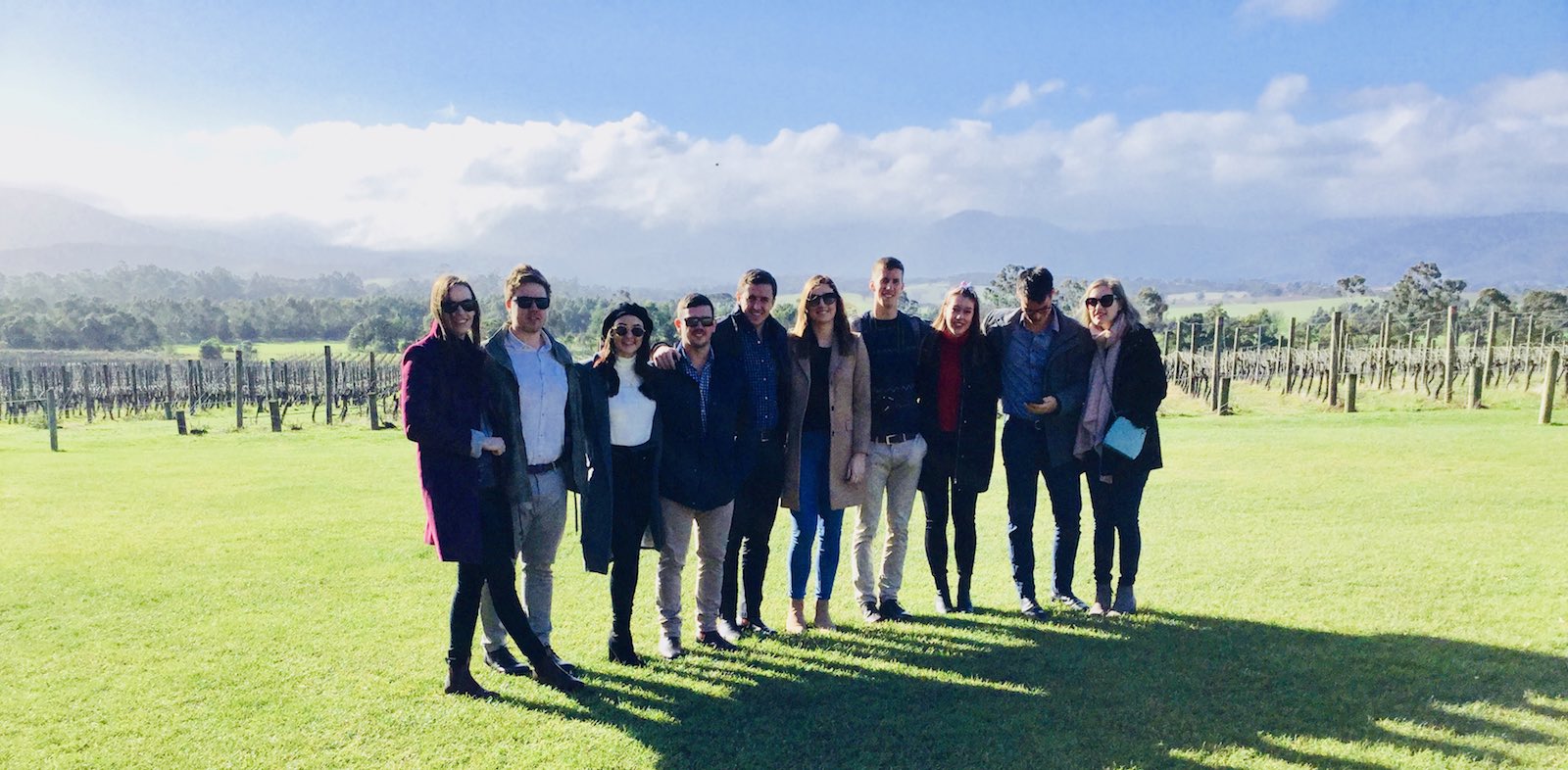 Over their 2-day tour they got to sample Yarra Valley cheese, wine, beer, cider and sparkling wine
And…celebrated a birthday and surprise engagement announcement, so it was a pretty memorable couple of days.  John was delighted for Tori and Myles on their engagement and presented them with a bottle of Yarra Valley sparkling to help them celebrate, and found a mud cake for Bronte to make her birthday special.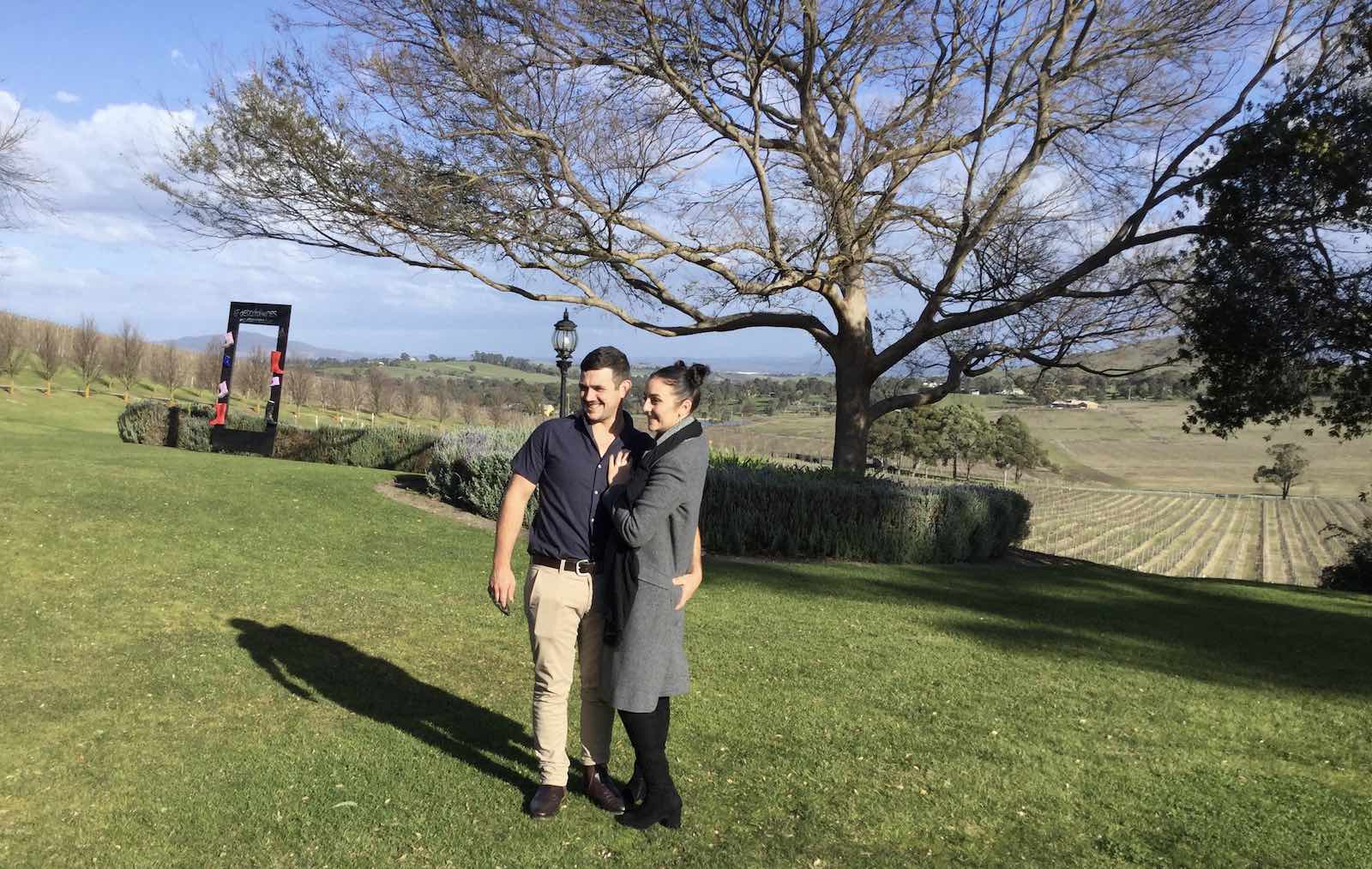 The group were thrilled with their itinerary which started off with a bang as they had a sparkling tasting at Chandon, followed by a wine tasting at Oakridge Wines (where the engagement was announced) topped off with a great lunch of wood fired pizza and paella and and a wine tasting at the famous Innocent Bystander in Healesville's town, where the wines are served 'on tap', like beer.  After lunch John drove them over to St Huberts winery for a wine tasting so they could experience a bit of the Yarra Valley's history as St Huberts was one of the original estates to plant vines in the region.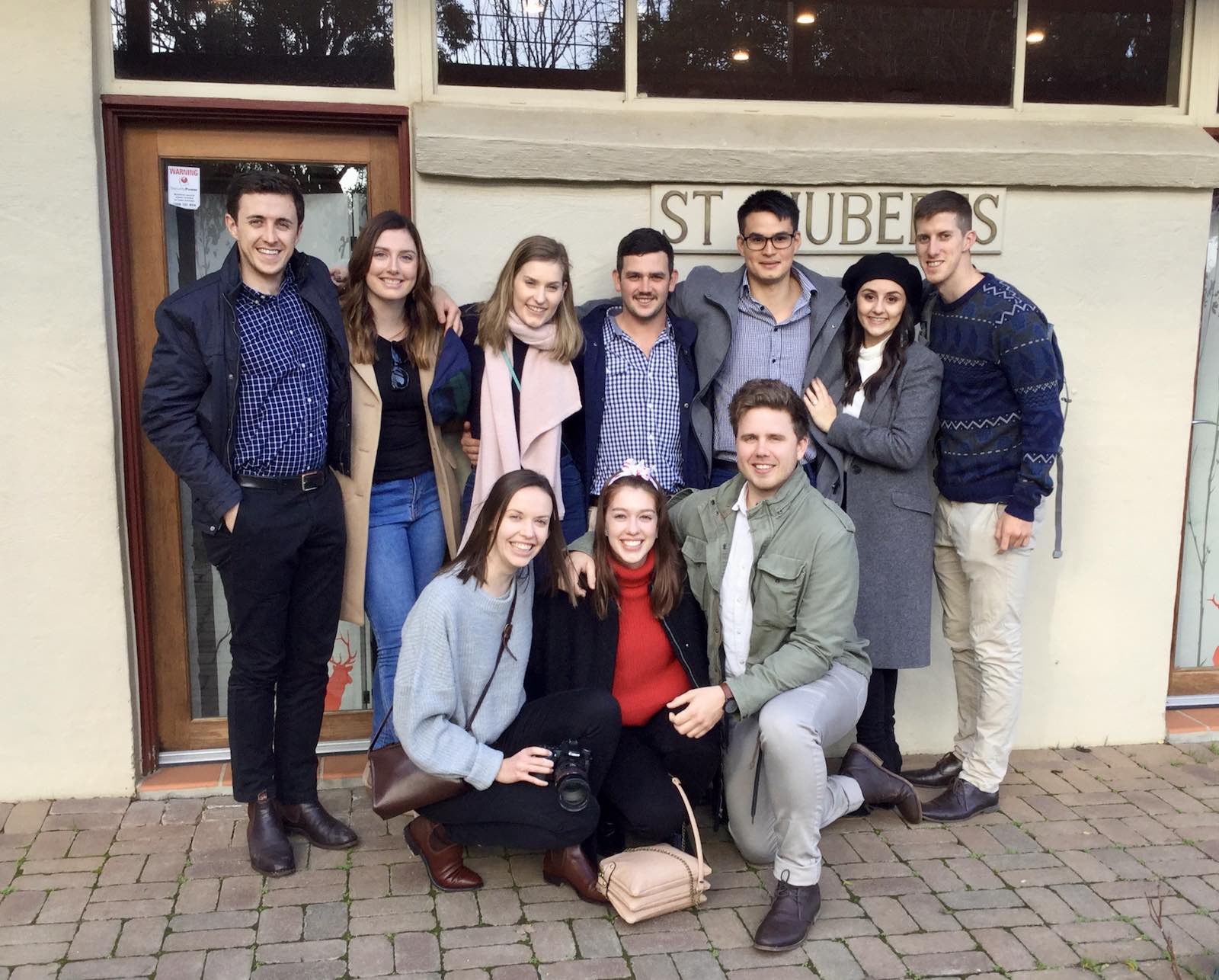 Knowing that the group would by now be ready for a little nibble again, John had arranged the itinerary so that the next stop was the iconic Yarra Valley Dairy where they loved the authenticity of their experience, trying incredible Yarra Valley hand-made cheeses made there on the premises and served in the beautiful rustic original 100 yr old milking shed.  And what follows cheese beautifully?  Chocolate of course – and the Yarra Valley just happens to be blessed with a rather special Chocolaterie a few minutes drive up the road from the Dairy, so John took the group chocolate tasting as their final experience for the day.
The next day was equally fun packed, and their first visit was to Greenstone Vineyards in Steels Creek which has one of the most spectacular views in the Yarra Valley.  And lovely wine too fortunately!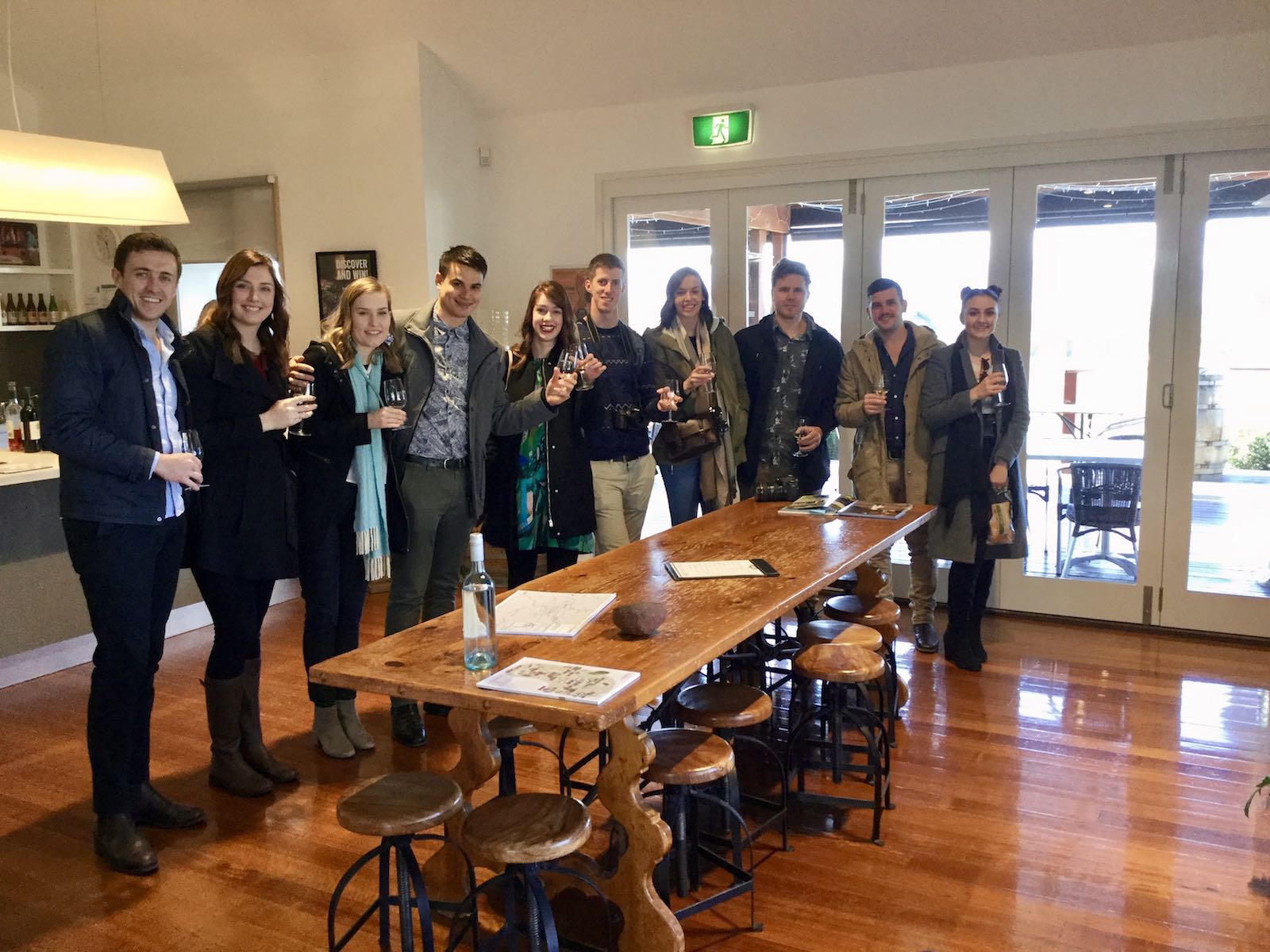 After Greenstone, John took the group to one of our newer wineries in the Yarra Valley, Helen & Joey where they have an equally impressive view but from the other side of the valley.  They also have sensational wines and a unicorn called Bruce which the girls immediately wanted a ride on – understandably – he's as much an icon as their wine!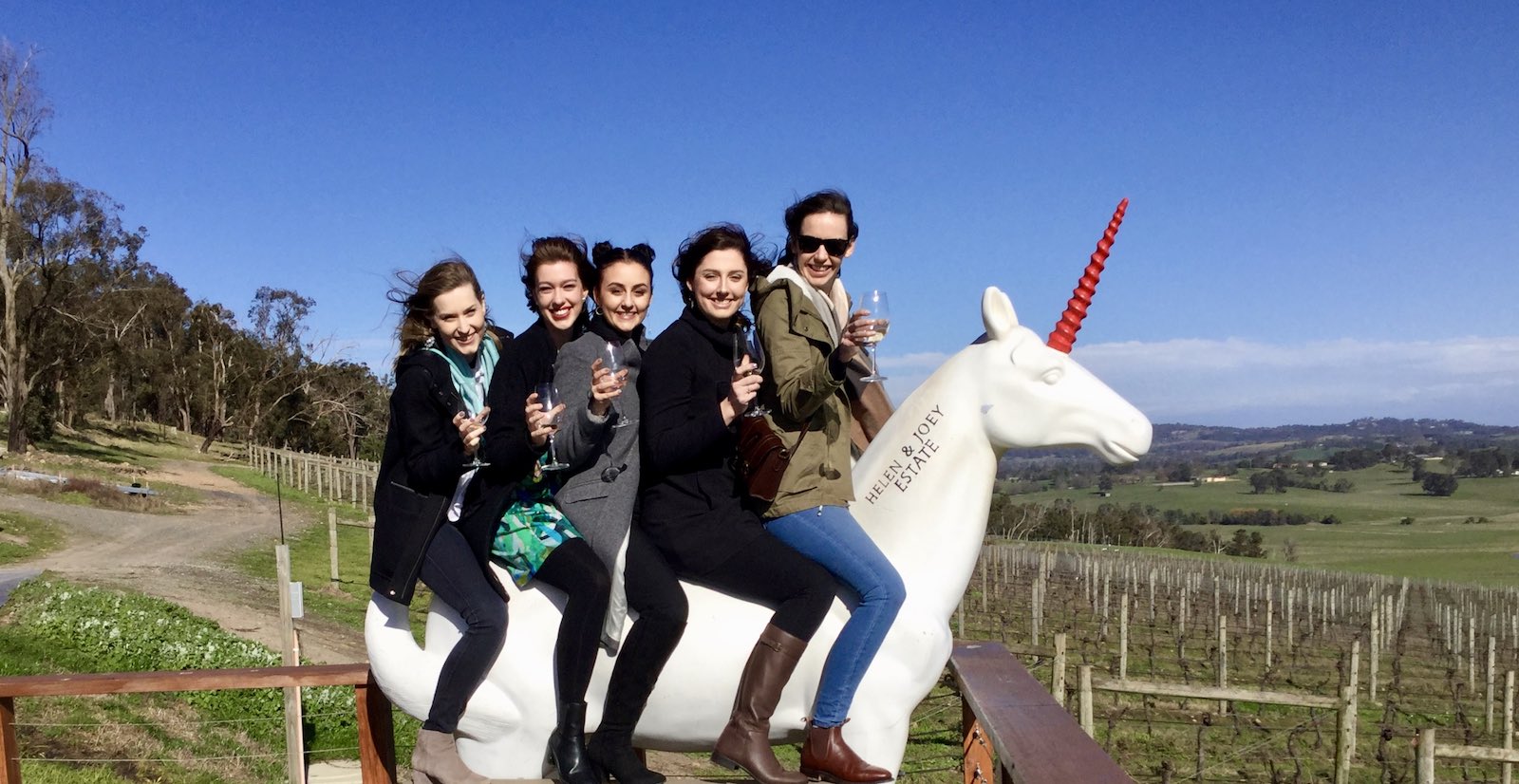 All this activity had worked up quite a hunger, so John drove the group over to Badger Creek Blueberry Winery where Ali had laid on a fabulous spread for them of antipasta platters and piping hot homemade sausage rolls straight from the oven, all washed down with their amazing and unusual wine varietal – blueberry wine.  It was lovely being by the fire in their cellar door, because despite the sunshine it was a pretty chilly day still.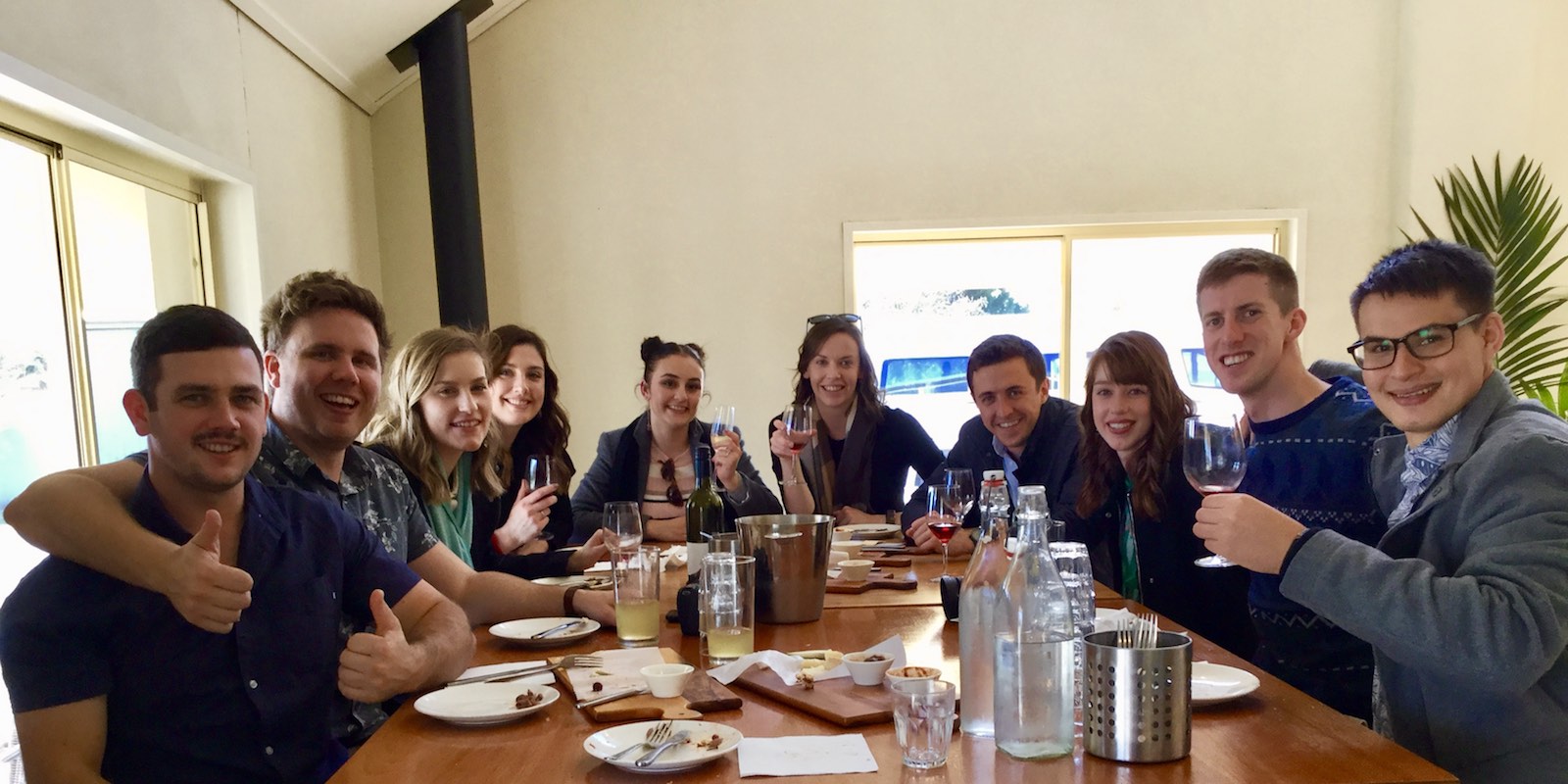 For a little more cheese, enjoyed with wine this time, we visited de Bortoli which is famous for not only being one of the oldest Italian family run wineries in the country and a household name, it also has an incredible cheese cave where cheeses are matured to perfection.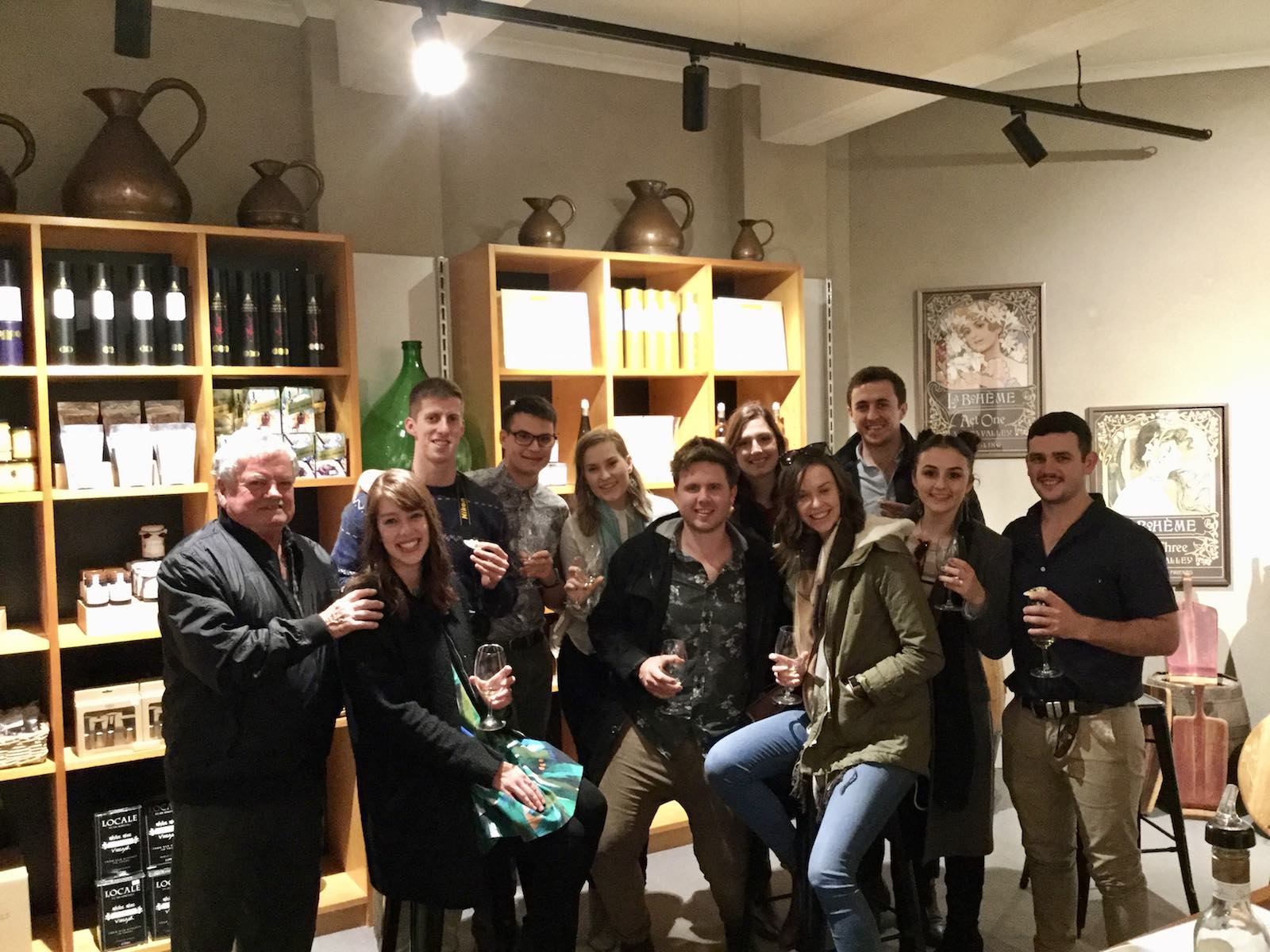 And to round off the 2-day tour, the group enjoyed a cider and beer tasting at Napoleone brewery at Meletos.  We have a few microbreweries now in the Yarra Valley, where you can try hand crafted beer and cider and the group ordered tasting paddles of ciders and beers and loved the old brick buildings and the whole experience, including John photo bombing their photos as he has a tendency to do!!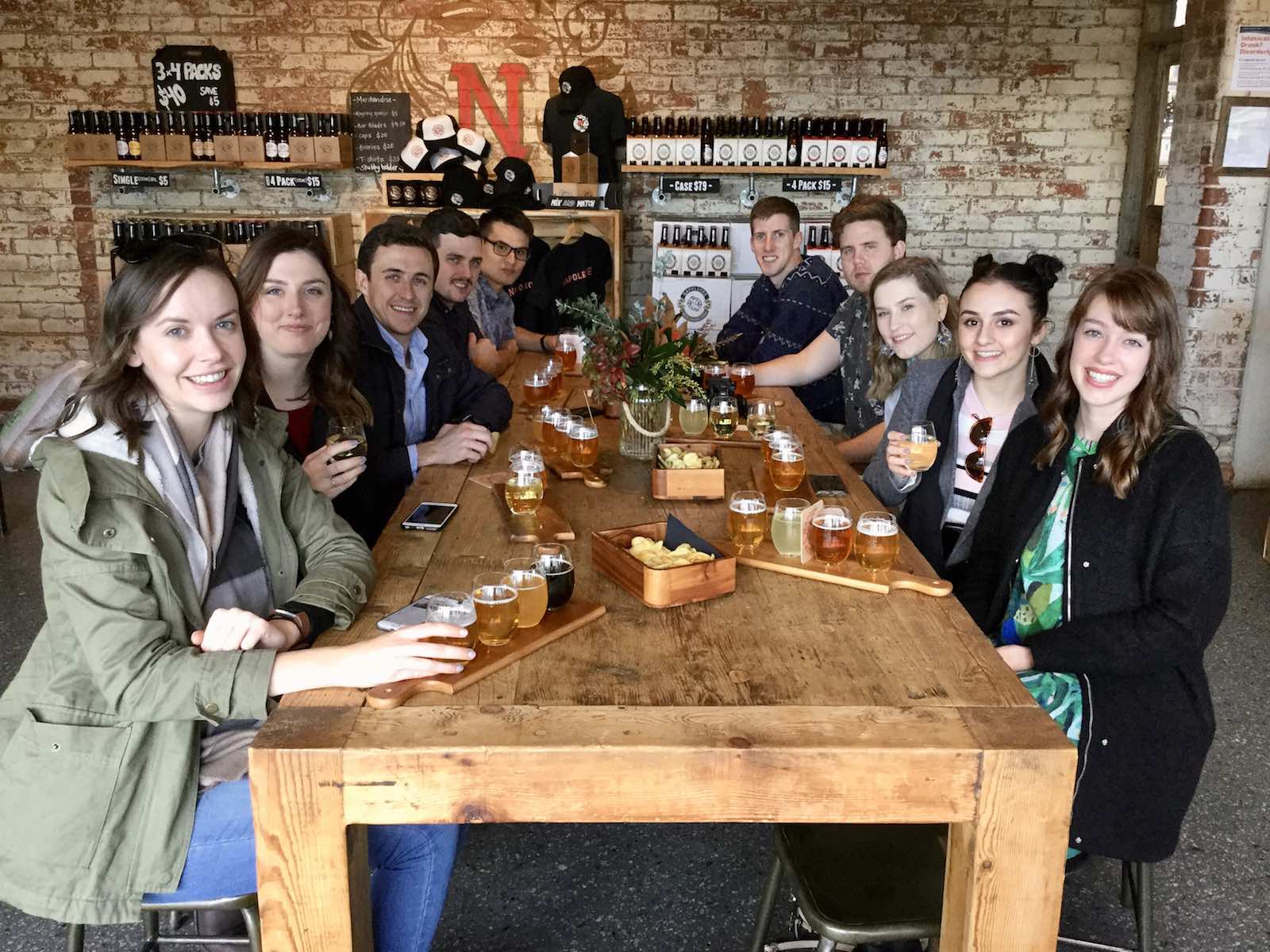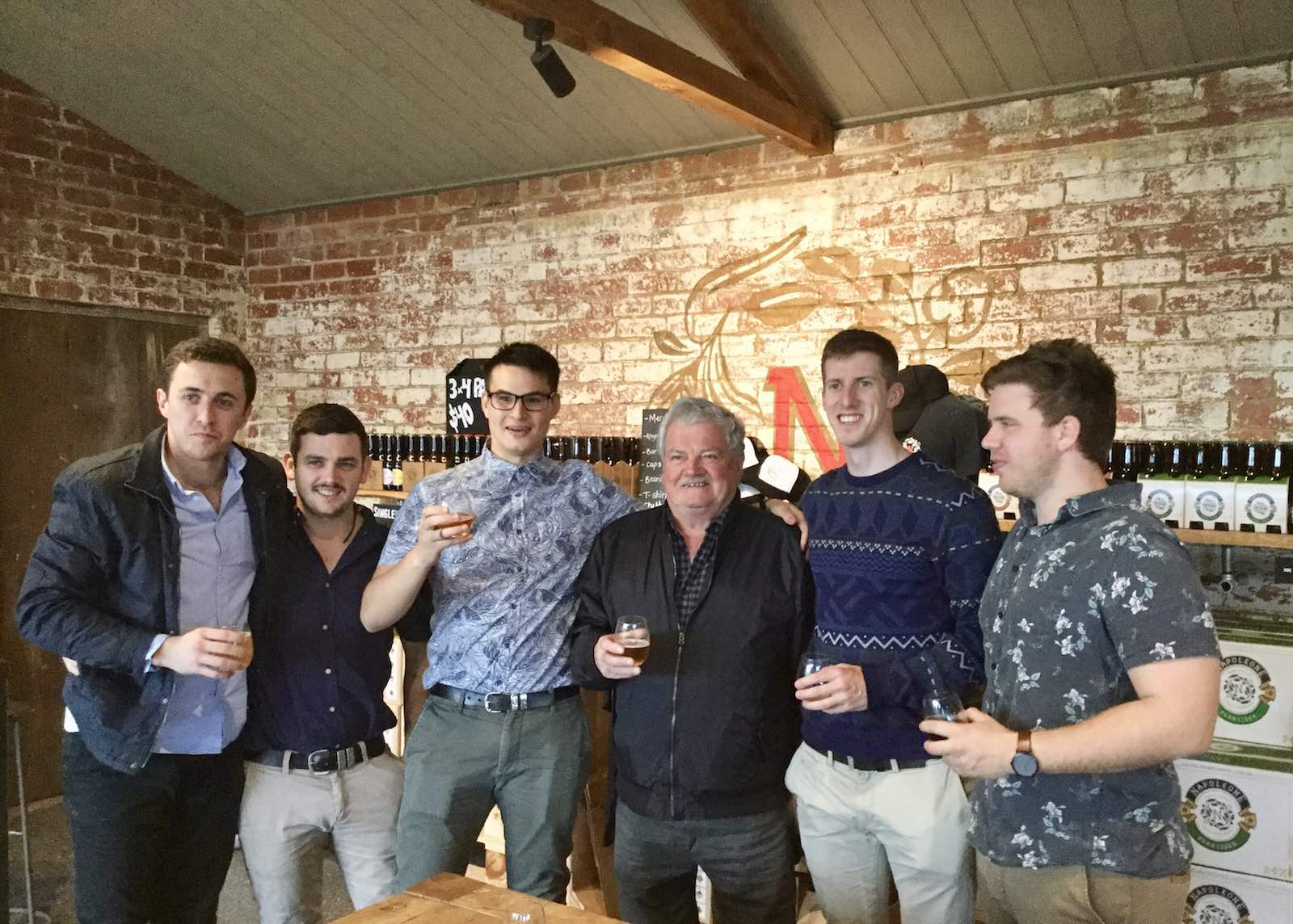 John dropped the very happy group back to their Chum Creek accommodation, knowing they had had a great time exploring the region – and packed in so much in what still managed to feel like a nice relaxed itinerary.
If you'd like a similar sounding tour creating just for you – let us know and we'll start planning.