Steph and her parents created their own unique tour – fishing in the morning to catch their own lunch, followed by an afternoon of wine tasting and strawberry picking.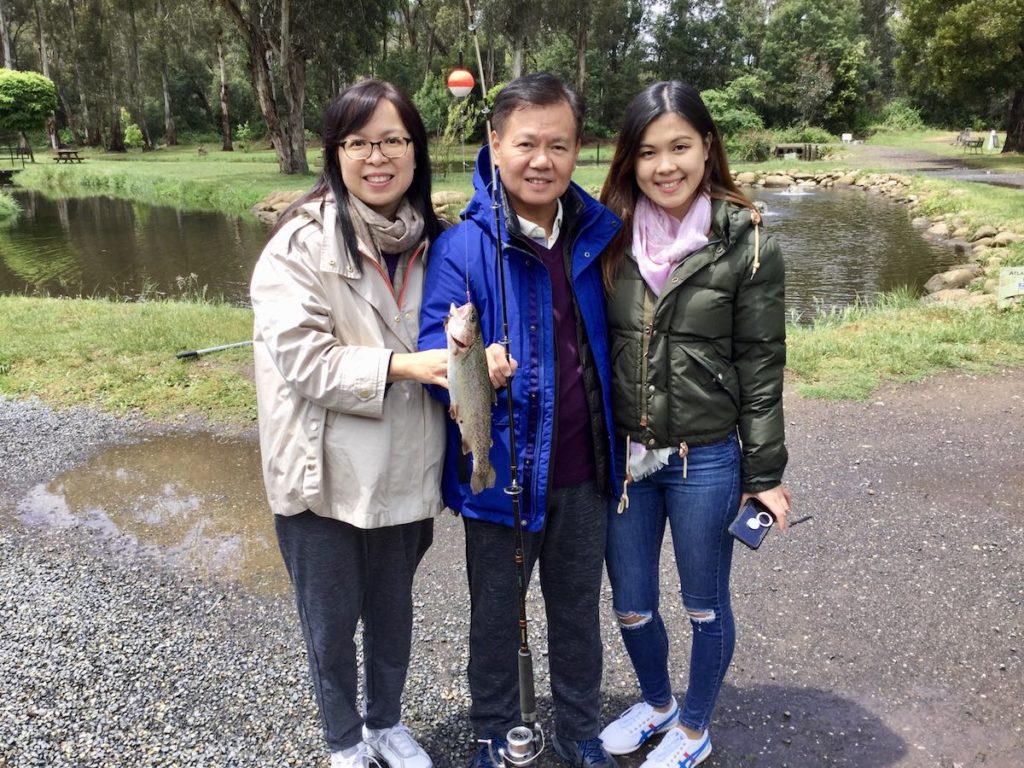 So it's trout for lunch then!

Stephanie and her parents were visiting Australia and loved the sound of going trout fishing on their tour and catching their own lunch, so that's exactly what we did at Buxton Trout Farm – in the pouring rain!  Once they'd caught some trout we then popped it on ice and took it and had it filleted and cooked up for them at a local pub The Black Spur Inn in Narbethong.  It was a great experience despite the rain and they loved eating their own hand-caught fish with this lush green forest outlook.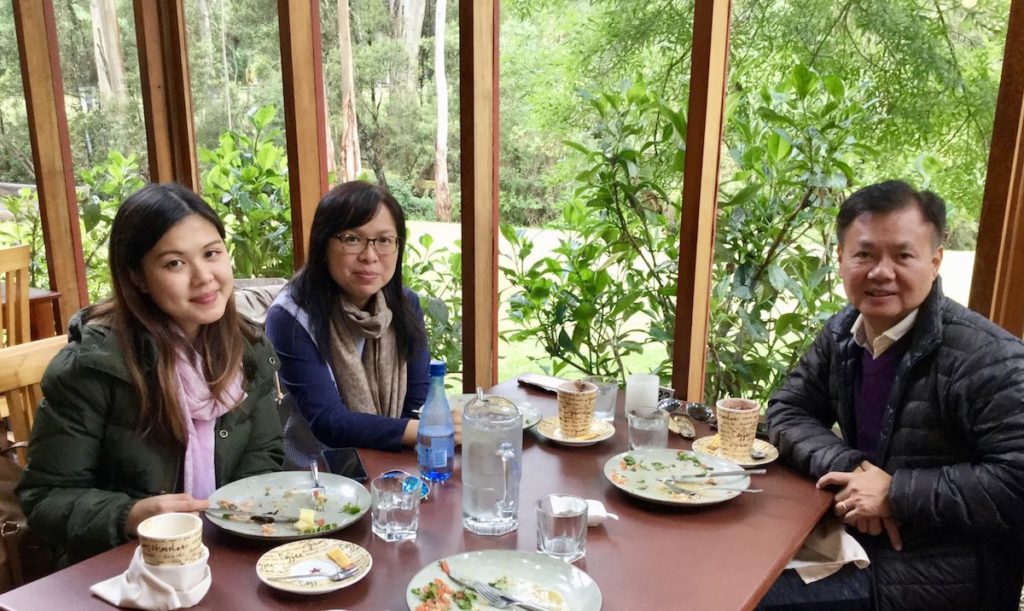 After lunch, we drove the family over to Yering Station, a big name Yarra Valley winery, for their first wine tasting of the day in their fantastic historic cellar door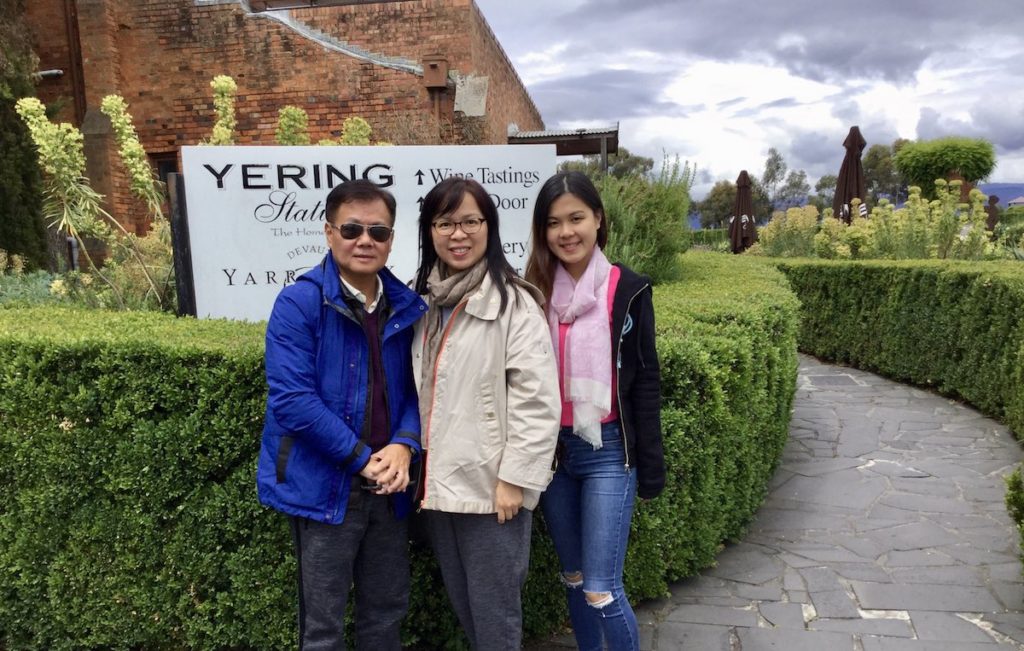 and then on to Punt Road, another historic but smaller more boutique cellar door serving award winning cool climate Yarra Valley wines.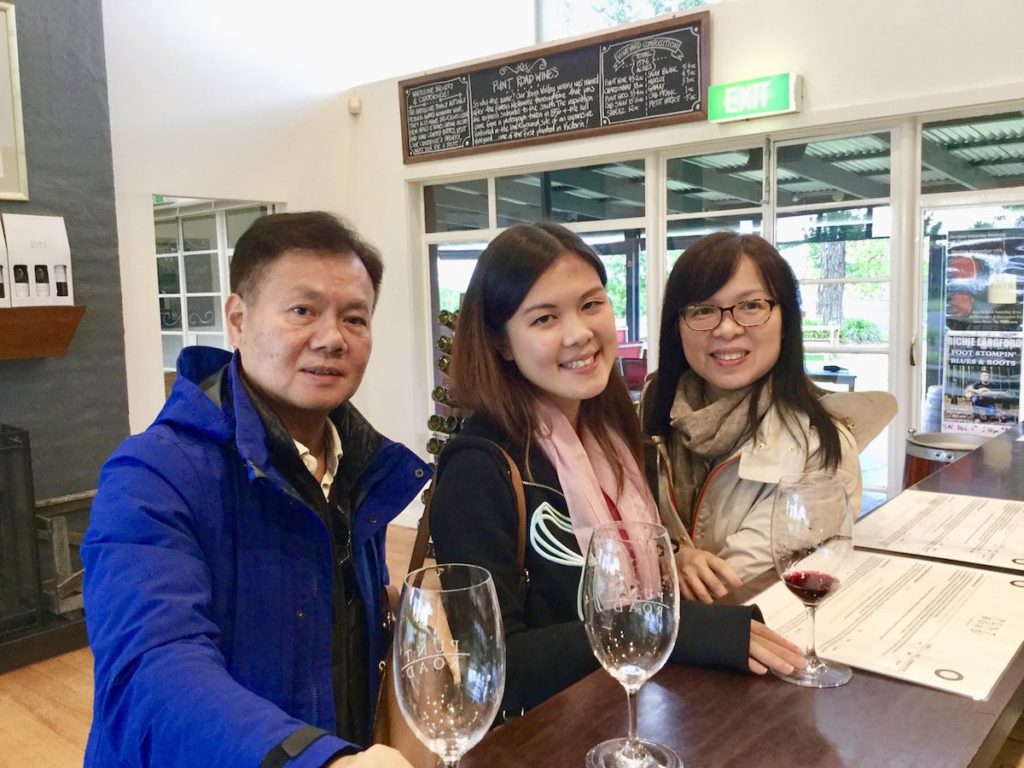 Steph and her parents were very excited at the thought of picking their own strawberries so we took them to Gateway Estate where you can pick strawberries all year round.  Gateway also sell delicious fresh Yarra Valley fruit and veg so they bought some gorgeous cherries too to enjoy later.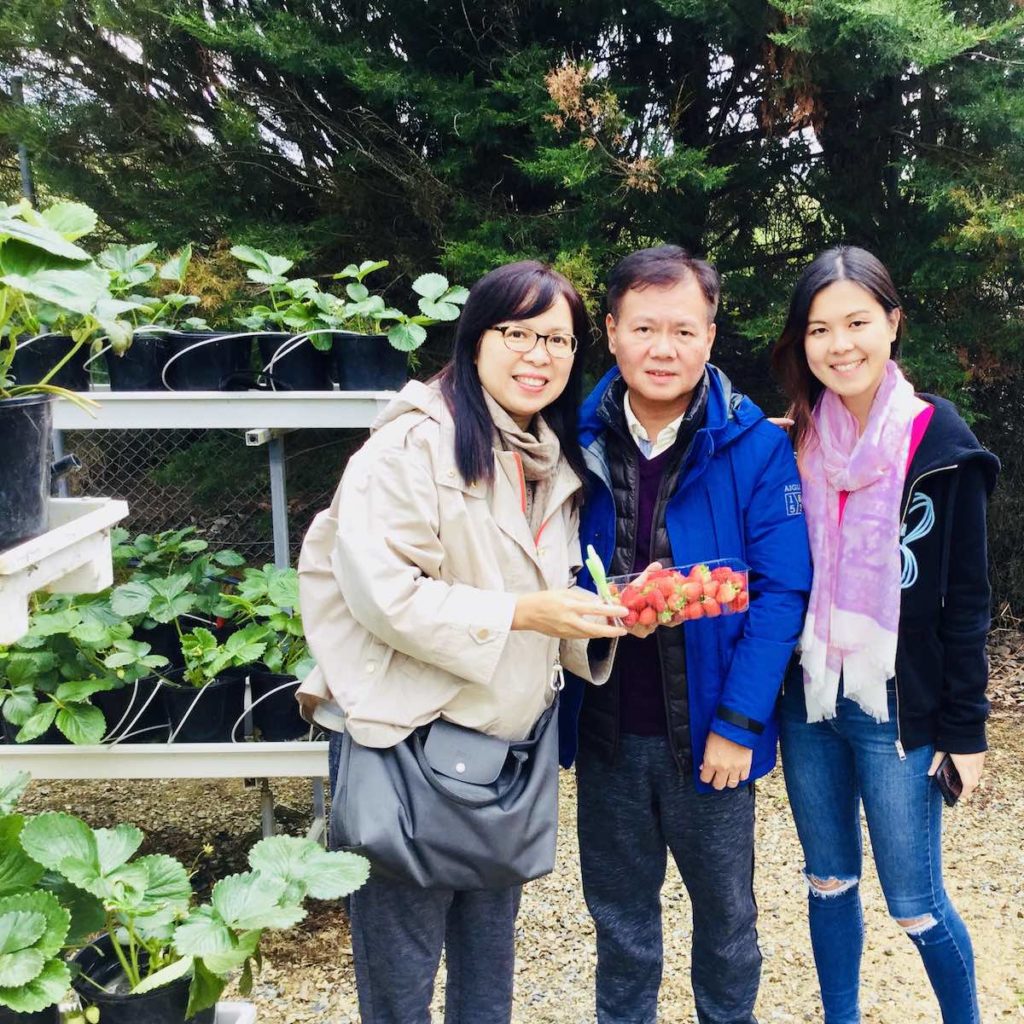 We then drove them back to Melbourne and dropped them back at their hotel with their hand-picked fruit knowing they had thoroughly enjoyed a super day out in the Yarra Valley and were next off to visit Tasmania.
If you would like to get in touch about a similar sounding tour, fill out our questionnaire telling us what you would like to see and do on your Yarra Valley tour and we'll put together a personalised itinerary just for you.