A half day tour fitted perfectly with Rebecca's timing for her Yarra Valley weekend away with friends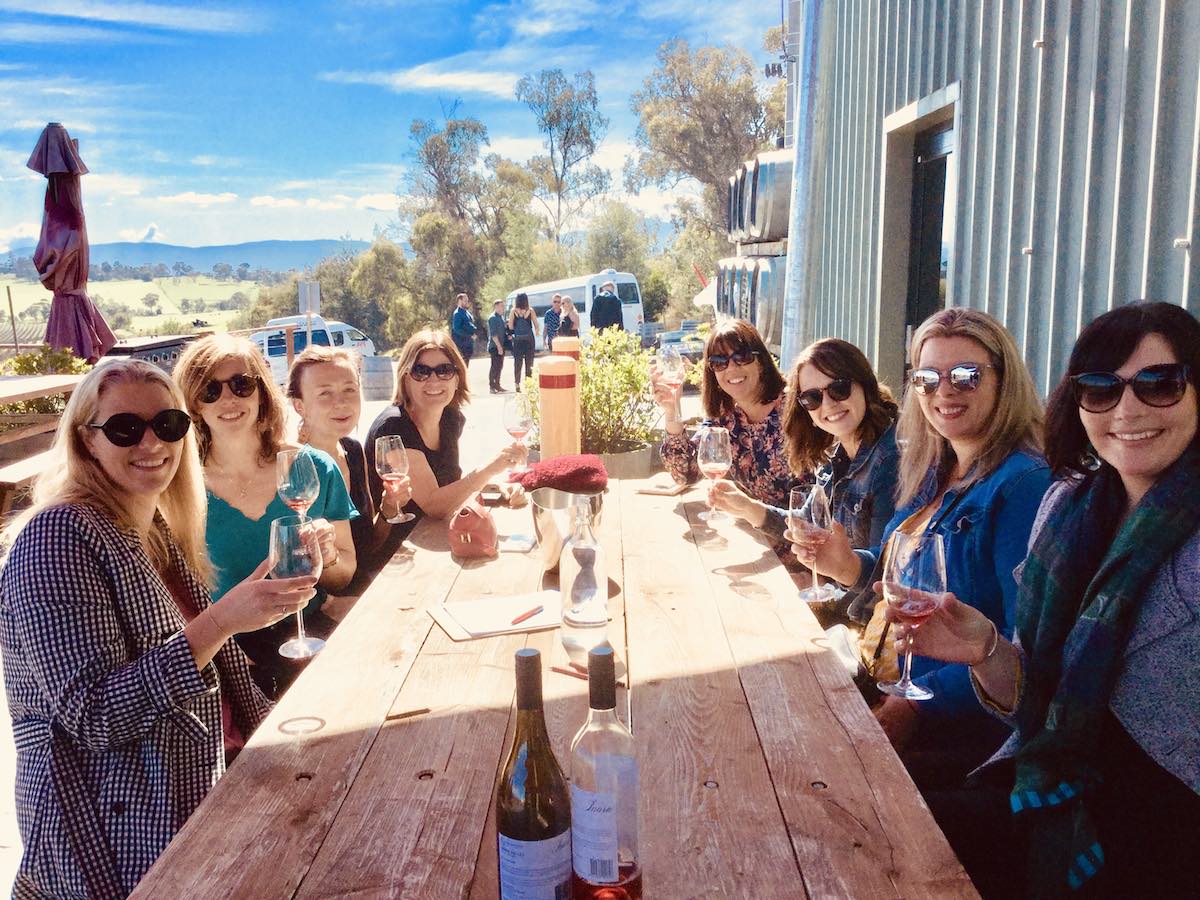 Here they are enjoying their wine tasting 'al fresco' at Helen & Joeys winery
Rebecca and her friends were staying in the Yarra Valley to celebrate her birthday and wanted a half day wine tour before going out that evening to enjoy a lovely dinner at the Healesville Hotel.
So John picked them up at 11am from their accommodation in Healesville and took them for their first wine tasting of the day at Helen & Joey's winery where the sun was shining so much they were able to do their tasting out on the deck admiring the magnificent view.
Lunch was just a short drive away at Tramonto's Kitchen & Bar where the friends tucked into some share platters (which were perfect, as they knew they had to save room for their birthday dinner that night).  Badger's Brook cellar door is adjacent to Tramonto's so the friends had another wine tasting there before lunch.
After lunch, John drove the friends to St Huberts winery, once again, nice and nearby, for their next tasting, and the girls stocked up on wine, making the most of some great boxed deals they were offering and soon the van was loaded up with wine 'for later'!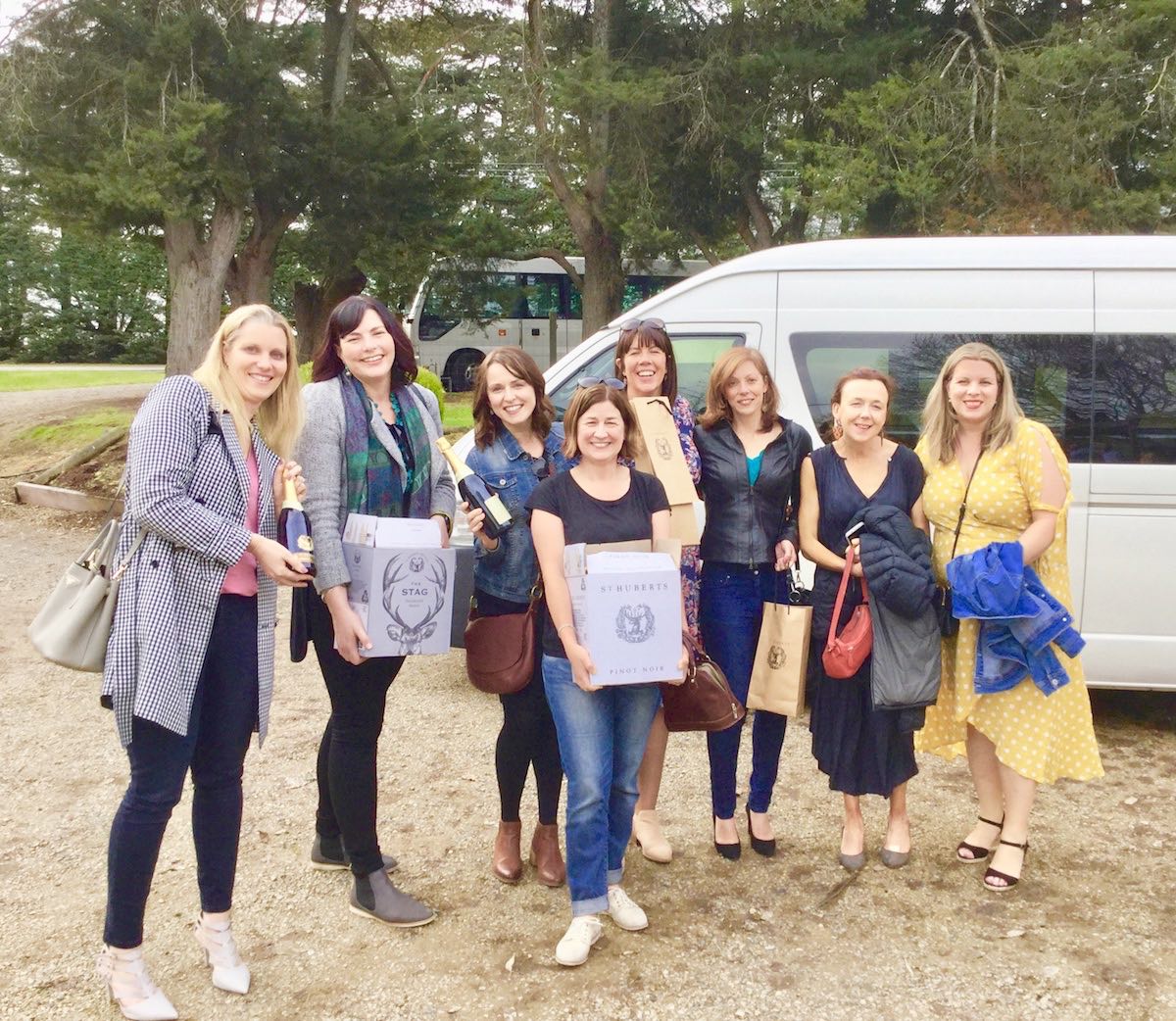 After St Huberts, John drove the group up to Badger Creek Blueberry Farm for their final wine tasting, of an unusual sounding wine, made from blueberries!  Interestingly, blueberry wine is closer to white wine in flavour than a red) and they also got to taste locally made St Ronan's Cider as the winery is the official cellar door for the award-winning cider.
As promised John had them back to their accommodation at 4pm where they could then relax for a few hours before heading out for dinner up the road at the Healesville Hotel.  The girls loved their half day tour and were thrilled at how much they got to experience.  We are one of the few Yarra Valley tour companies that offer a half day tour and they are very popular with people staying locally who want to be able to fit a tour in around their other plans.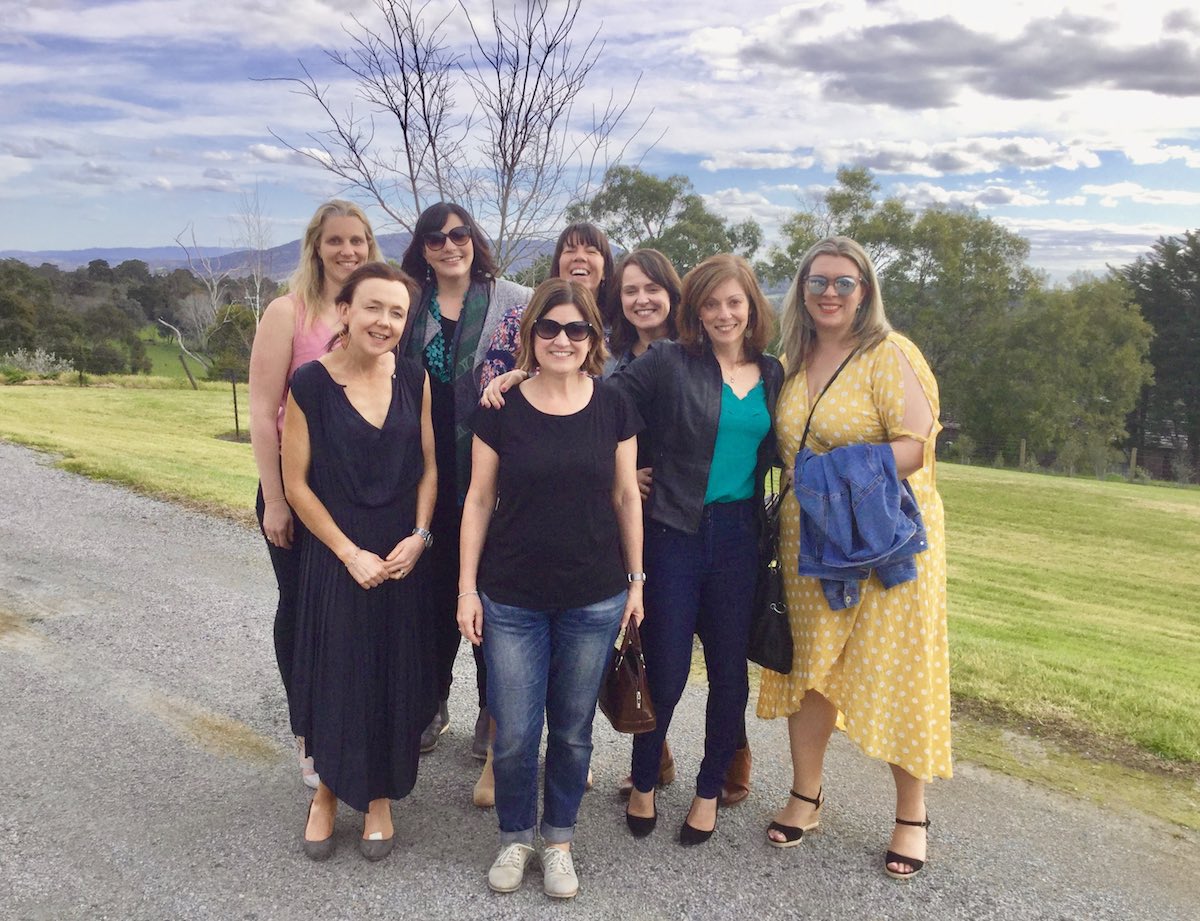 If you're staying in the Yarra Valley (or we can pick you up from Lilydale Train Station) and would like to experience a Yarra Valley half day tour, let us know by completing this online questionnaire and we'll get back to you and start to put together a great half day's tour itinerary for you.