The Yarra Valley is a great place to escape for a weekend with your girlfriends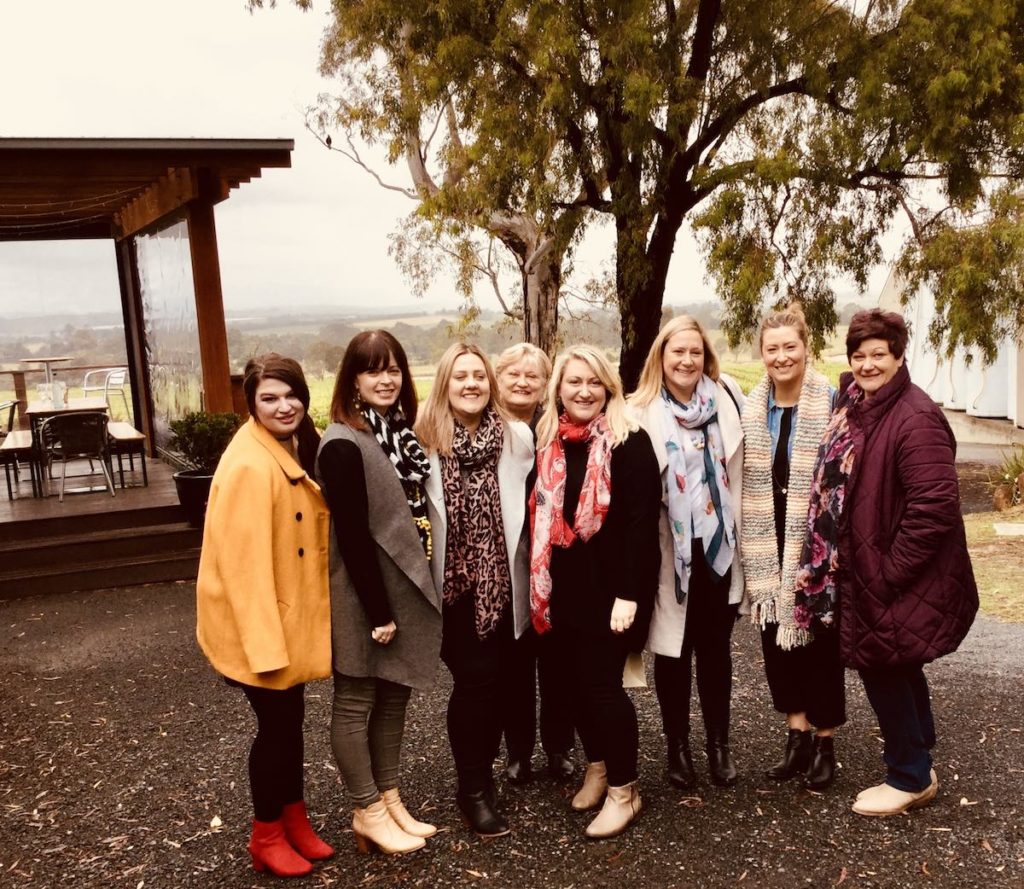 Here's Fiona and friends, kid free and partner free, at Greenstone Vineyards
What a wonderful thing to arrange, a weekend away with 7 of your girlfriends, in a wine region, on a private tour, for the whole day, so you can really kick back and enjoy yourselves.  Fiona booked accommodation for her group in Marysville and we worked with her to put together an itinerary they would all enjoy.
We picked them up from their accommodation and drove them through the windy roads of the Black Spur through the giant eucalypt trees into the Yarra Valley and started their tour at Greenstone Vineyards, over near Steels Creek where they enjoyed a wine tasting despite the weather being more like a misty autumn day!!
Then we drove them back to Healesville to Innocent Bystander, a winery within the town, where they had a wine tasting from copper taps – which you'd expect draft beer to be served from.  They each chose which wine to enjoy with their wood fired pizzas and paellas and loved their lunch catching up and chatting away – IB as it's known by the locals is a favourite haunt with Melbourne day trippers as much as us locals and there's always a great vibe to the place (as you can see from the picture).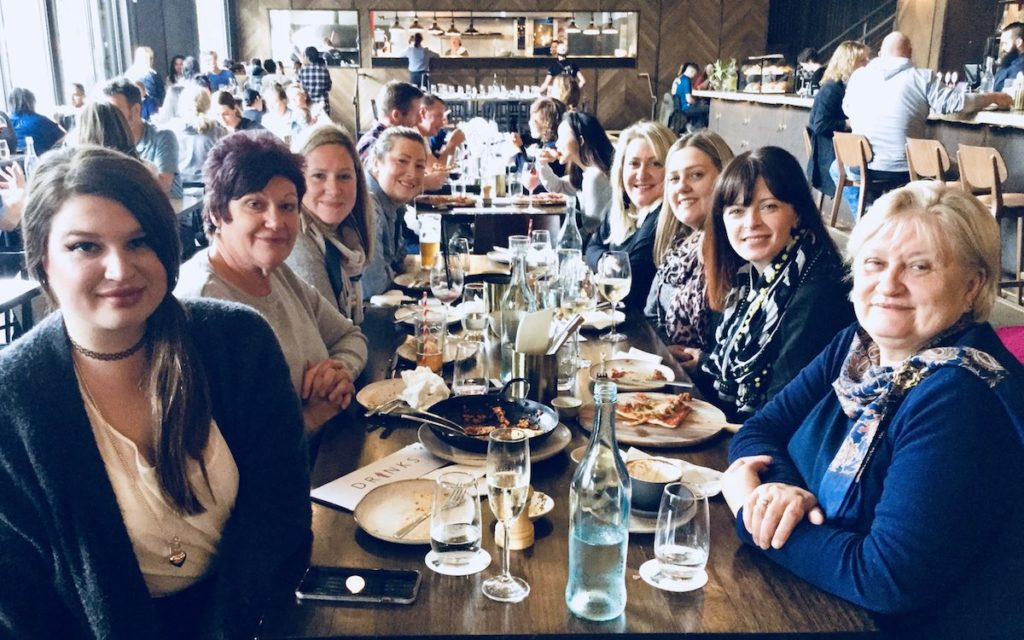 After their fab lunch we drove the group over to St Huberts, a small boutique and historic cellar door for another tasting of Yarra Valley wines which went down a treat.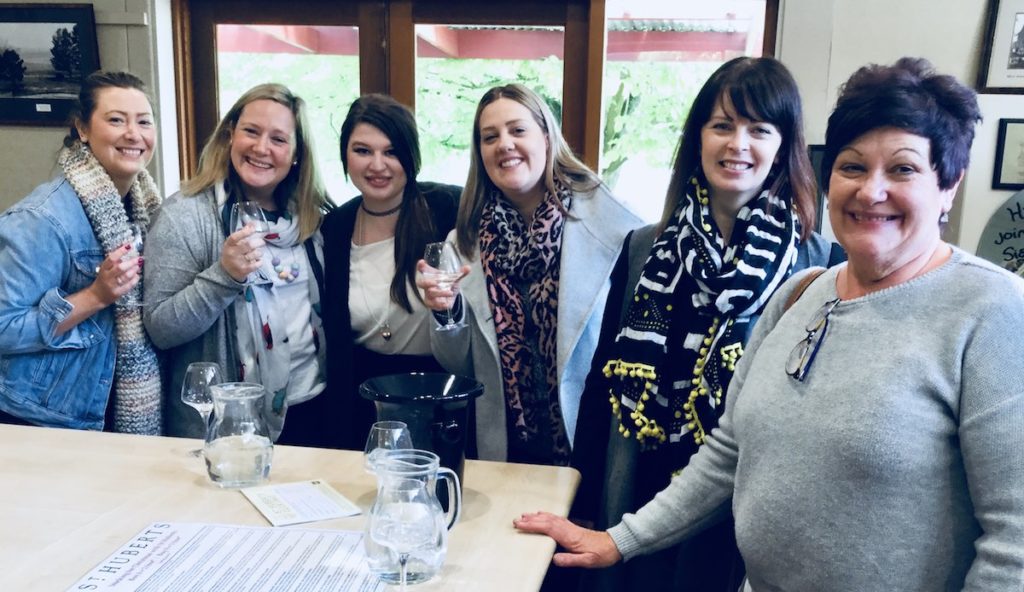 Then, to show the girls that the Yarra Valley is famous for more than just wine, we took them virtually over the road to Meletos where they tried a Napoleone cider and beer tasting paddle.  And then, to end their day on a sweet note, we visited the much loved Chocolaterie for some free choccie tastings and a delicious ice-cream.   Just what you need before you do the twisty drive back through the Black Spur back to Marysville! 🙂
The group had a ball and you could too – get your girlfriends together, tell your husbands and partners they are in charge of the kids for the weekend and let us take you on a similar tour so you can get away from it all for a weekend.