Vegan?  Not a problem.  Want to eat Asian cuisine on your Yarra Valley tour?  We can sort that out.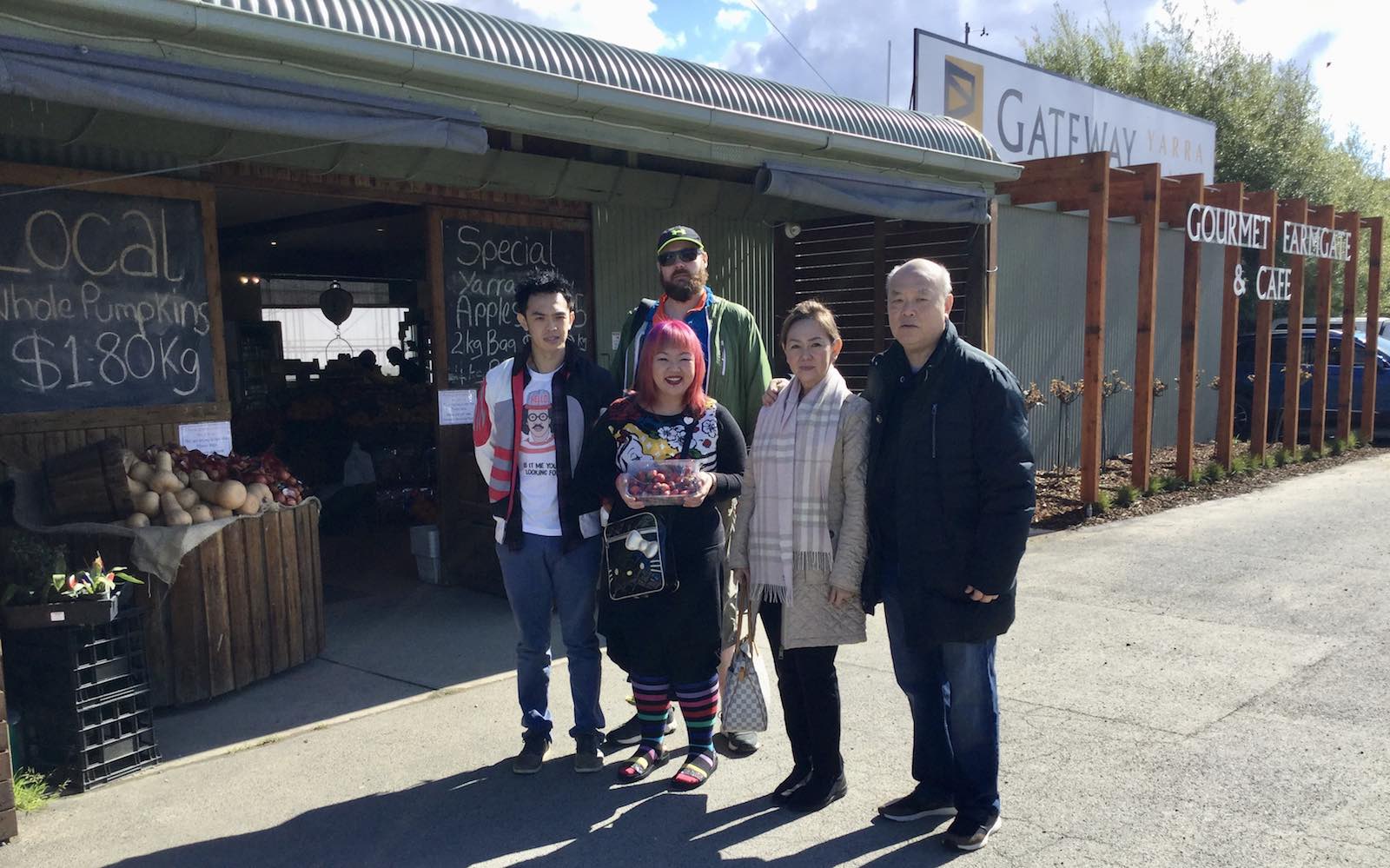 Annabel's Singaporean parents and brother loved picking their own strawberries at Gateway Estate.
Annabel and her fiancee organised a private tour of the Yarra Valley with her parents and brother who were visiting from Singapore.  We created an itinerary tailored specially for them that took into account that two of them are vegans, they preferred cider, beer and gin tastings over wine, wanted Asian food for part of the group at lunchtime, and pizzas for the rest.  And loved the idea of strawberry picking!  So that's quite a unique sounding tour 🙂
John collected the family group from the Docklands and drove them out to the Yarra Valley for their full day's tour.
Their first tasting for the day was at Napoleon's in the amazing old heritage building at Meletos where they loved sampling locally crafted Yarra Valley beer and cider.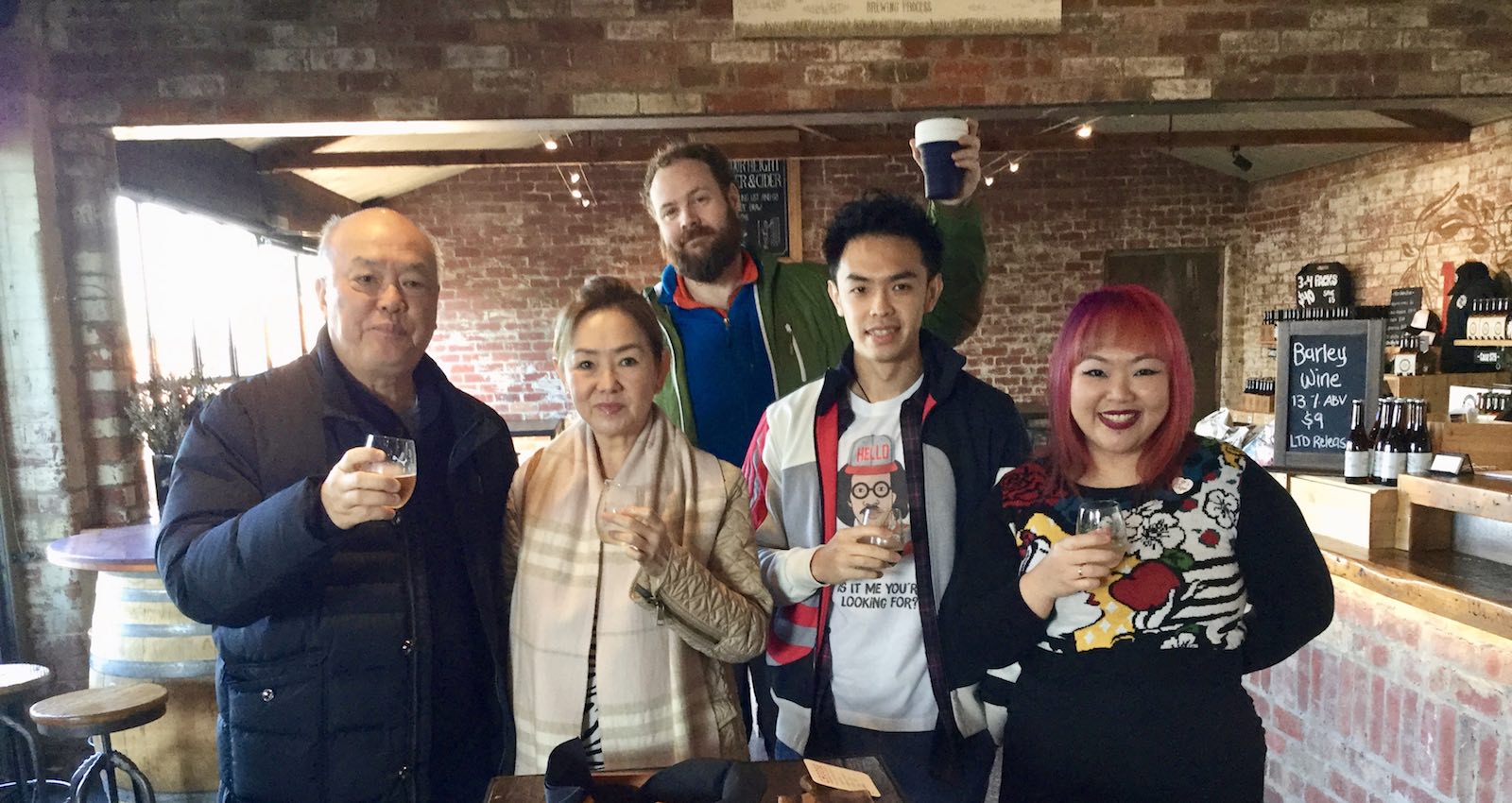 Then John took them to Gateway Estate, the Yarra Valley's premier farmgate shop crammed full of fresh locally grown produce and gourmet small goods.  They were amazed they could pick strawberries that grow in the state-of-the-art greenhouses all year round and left with a lovely punnet of freshly picked juicy berries.
Their next request was for a gin tasting at the iconic Four Pillars Gin in Healesville where they loved the Bloody Shiraz Gin so much they bought some to enjoy later.  By now people were in need of lunch and Annabel's parents were keen to have Asian food for lunch while the younger generation were keen to try Innocent Bystander's wood fired pizzas and have a Moscato and cider tasting there, so John arranged both lunches for the group and everyone was happy.
After lunch there was time to drive up to the Badger Creek Blueberry Farm so that the group could sample the lovely range of wines, jams, relishes and sauces all made from blueberrries – this was  big hit and purchases were made – blueberry conserves make great presents for people back home who might never have tried such things.
The group had a wonderful day, happy and grateful we had been able to accommodate all their requests – which is what we love to be able to do.  John drove them back to the Mantra Hotel in Melbourne and left them happy and filled with memories of their unique day spent in the Yarra Valley.