John and Lisa are used to their Californian style wines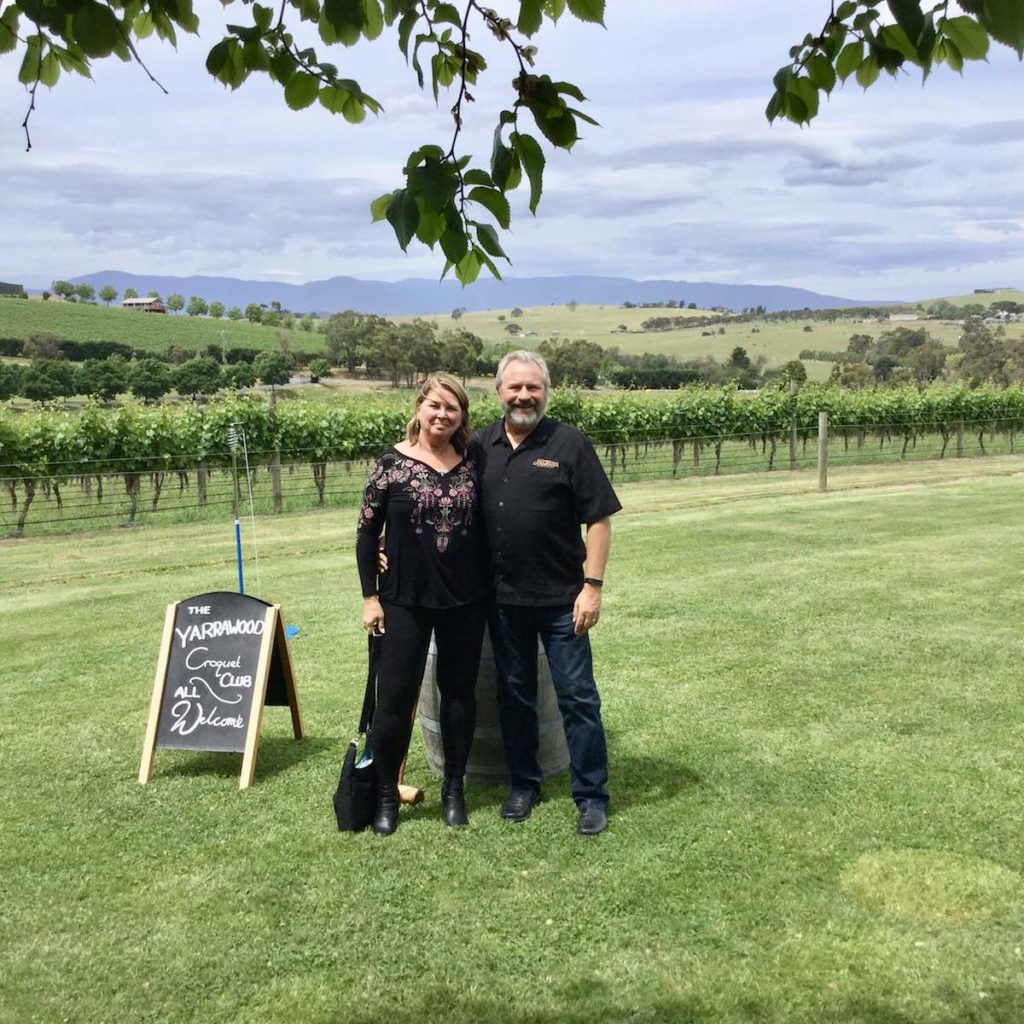 So this was a great opportunity to compare wine regions – all in the name of research!
John and Lisa were visiting Australia from the USA and being from California they were looking forward to trying our wines to see how they differ.  We picked them up from their accommodation at Soumah winery and knowing that Lisa prefers Chardonnay and John bolder reds, (and both are a bit partial to a good Pinot) we knew we'd worked out a great day's touring for them that they would both appreciate.
The first venue we'd chosen for a wine tasting for our Californian friends was Punt Road, a family owned and run winery, where their wines are made from their estate grown vines on 150 acres.  Katie gave them a great knowledgable tasting so we were off to a good start!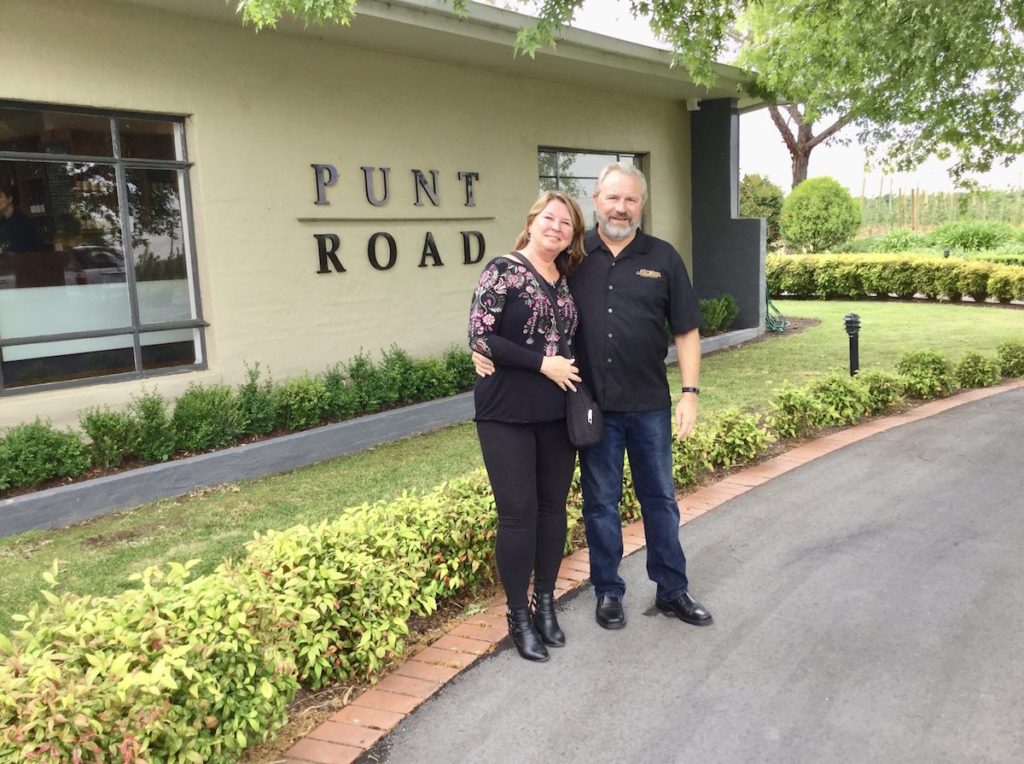 Knowing John & Lisa would be interested in the history of our wine region we took them next to Yering Station, a big name, established old winery with wonderful old brick buildings dating back to the 1800s.  They loved the wine, the buildings, the cellar, its history, the stunning grounds, everything.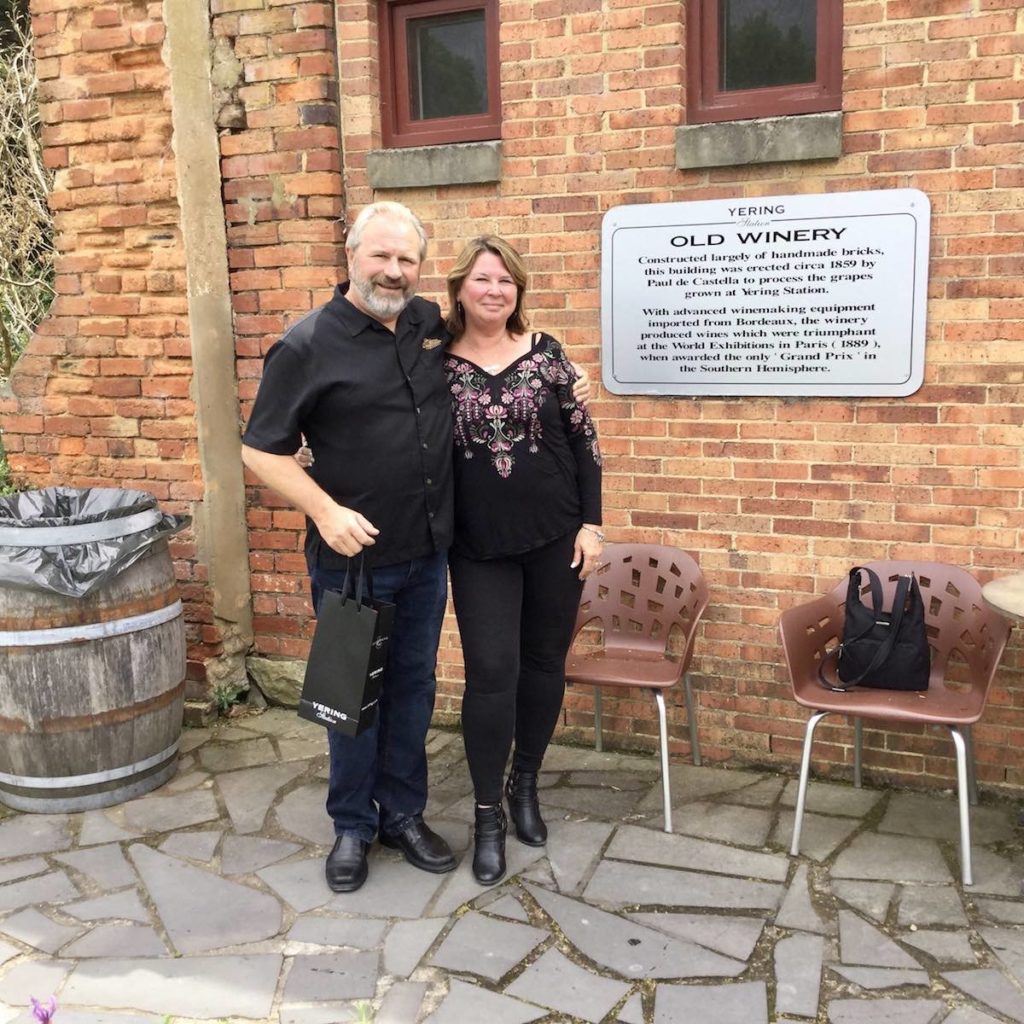 We had booked the pair into Yarrawood Estate for a sumptuous share platter lunch full of Yarra Valley gourmet produce (as the Yarra Valley isn't referred to as Melbourne's food bowl for nothing!) plus we love their views from there, and of course there's always the option after lunch to play a quick game of croquet – how Australian!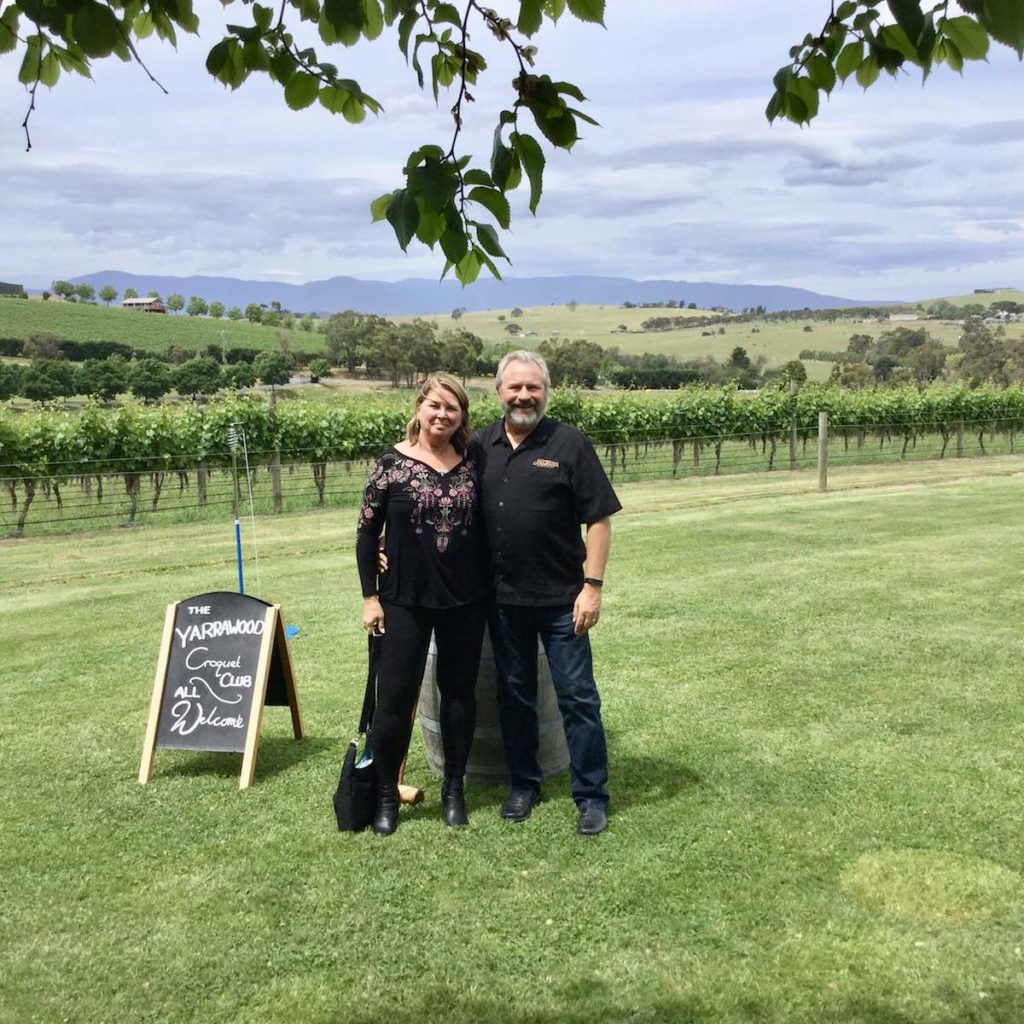 Our next choice of cellar door was Corniola Wines – again family run and boutique – it's a perfect example of the Italian heritage of the Yarra Valley which we thought might be interesting for our visitors from California, to see the various influences the Europeans have had on our wine styles.
Lucy gave them an excellent tasting and the pair really enjoyed the 'smaller family run shed/cellar door' experience.
Continuing our theme of Italian influence in the valley we next took John & Lisa to de Bortoli winery, run by Leanne de Bortoli third generation winemaker and husband Steve Webber, wine maker extraordinaire!  Lisa and John loved their tasting at de Bortoli and bought some reds to enjoy later.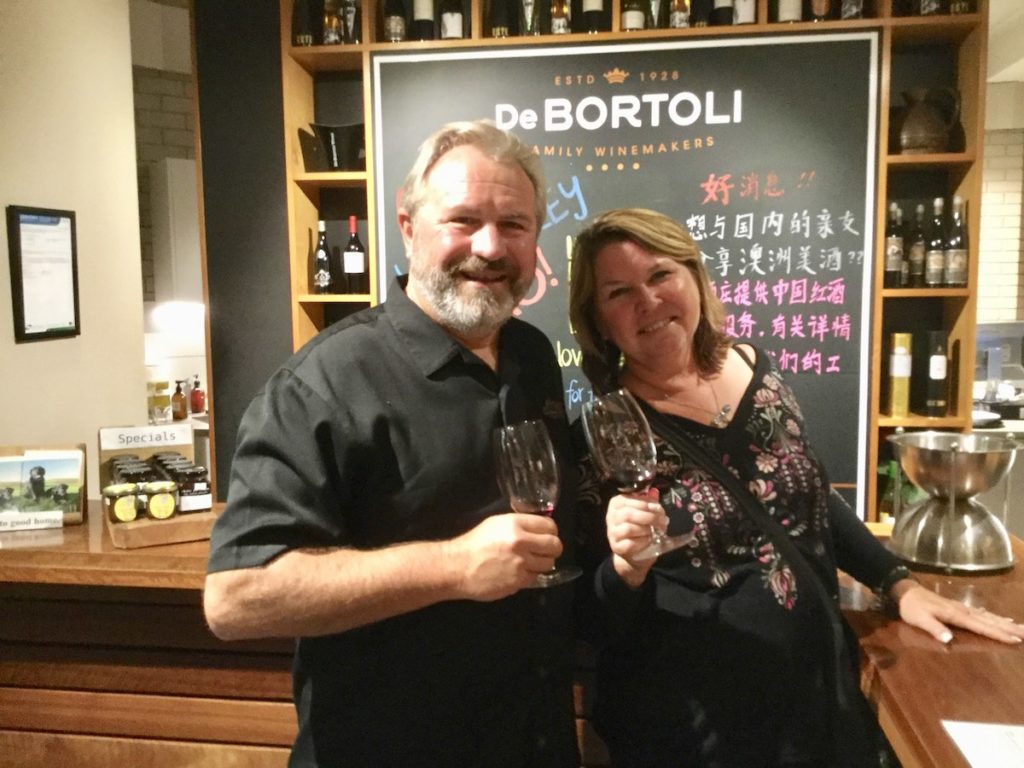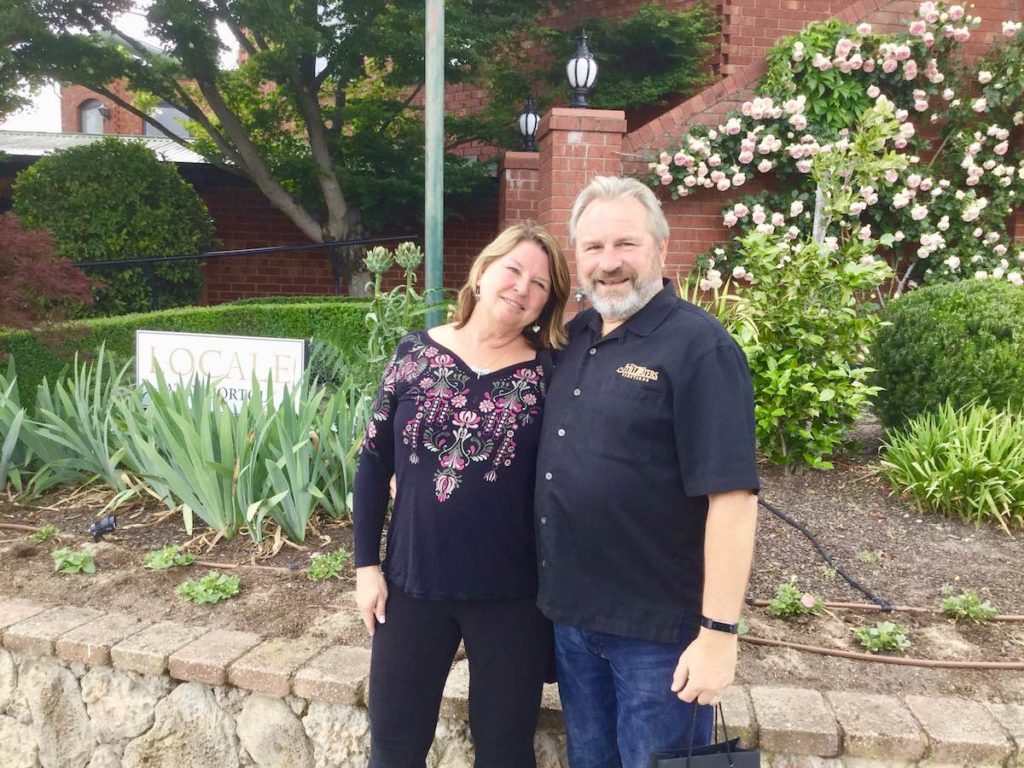 They finished their Yarra Valley education visiting Innocent Bystander, owned by Brown Brothers, another successful family-run wine business.  At IB (as it's fondly referred to by us locals) the wine tasting is conducted out of copper taps, like you'd pull a pint of beer!  John and Lisa loved this concept and enjoyed the wine that came out of them too.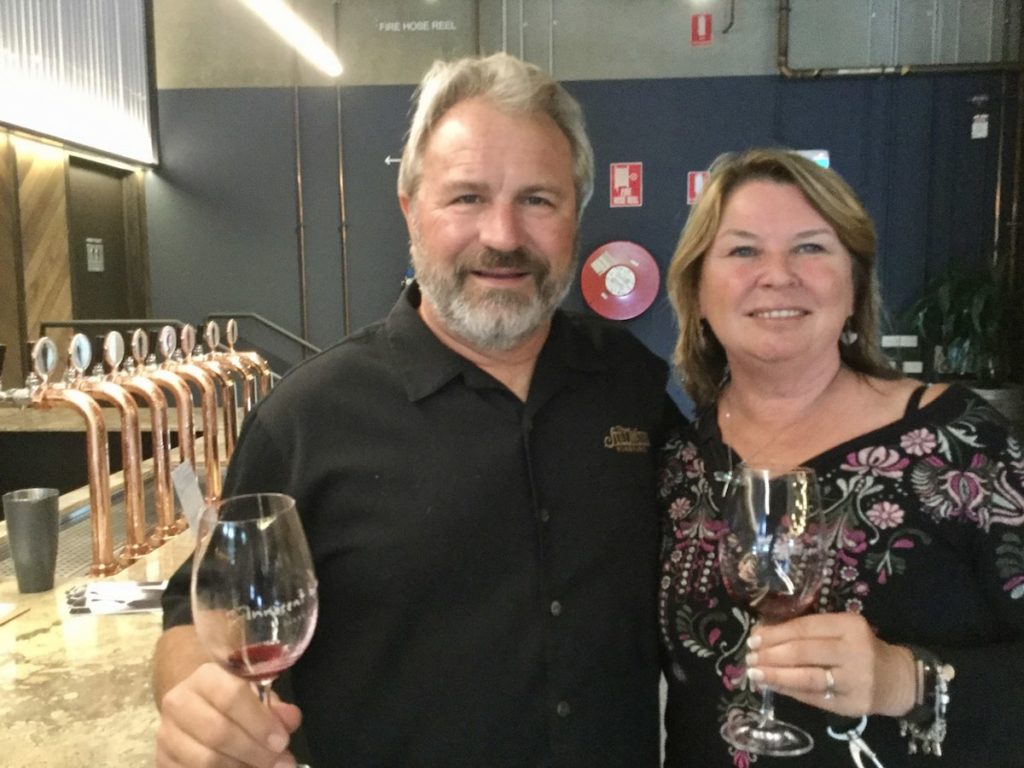 All up it was a fun-filled day and definitely gave the pair a great introduction to the Yarra Valley, a cool climate Aussie wine growing region and it was lovely sharing our region that we call home with them.
Does this sound like the kind of your you'd love?  If so, get in touch and we can start planing an equally fabulous day's touring for you based on your preferences too.