Leah celebrated her 30th in style on a tour with friends in the Yarra Valley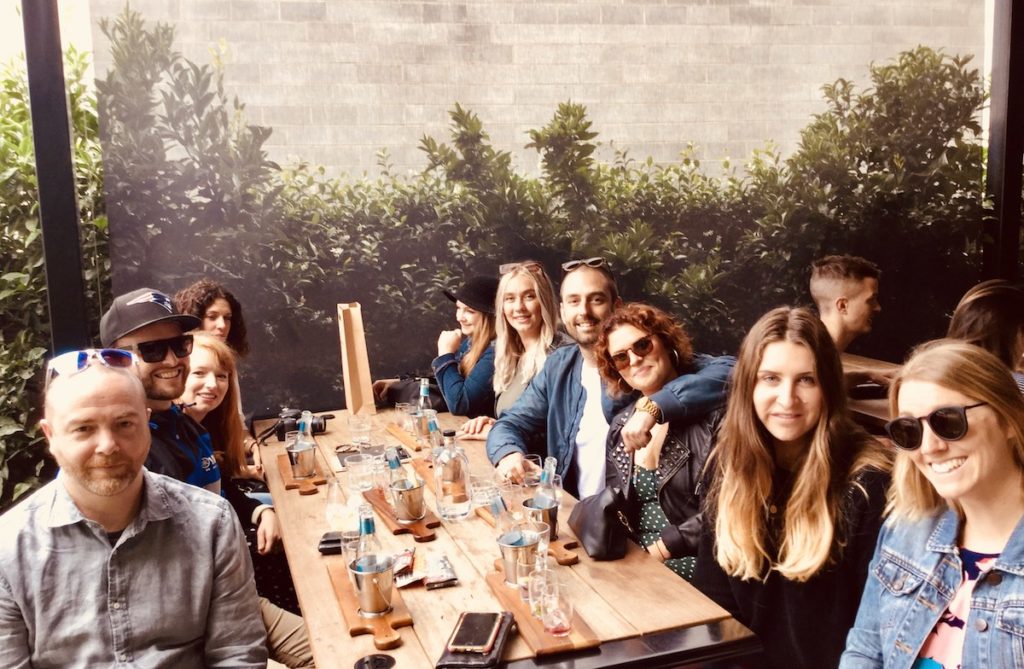 Leah's next choice was a visit to Maddens Rise cellar door – a modern boutique cellar door run by the lovely Emma and Ben where we are guaranteed a warm welcome and a wonderful wine tasting experience.  The group thoroughly enjoyed sampling a really broad range of different wine varietals and loved their tasting at Maddens Rise.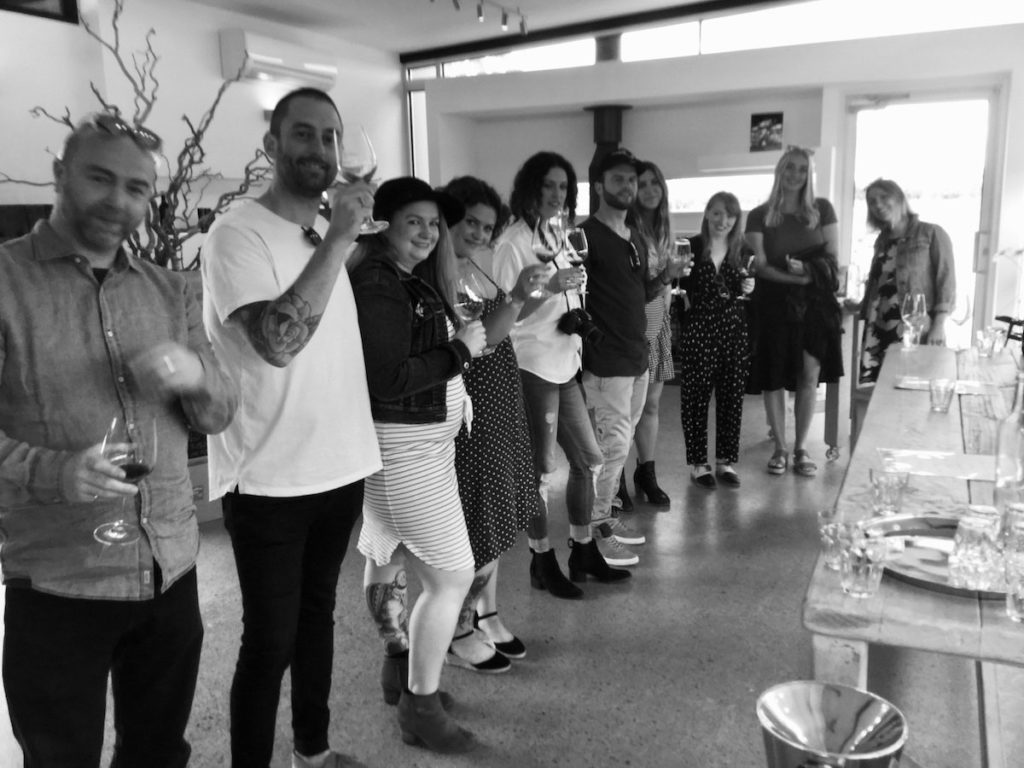 By now it was time for some lunch and Leah had chosen Coldstream Brewery for lunch so we headed off there and they ordered some superb food washed down with tasting paddles of beer.
After lunch we went virtually across the road to Coombe the Melba Estate for a wine tasting outside as the weather was so nice and then the friends enjoyed playing games on the lawn.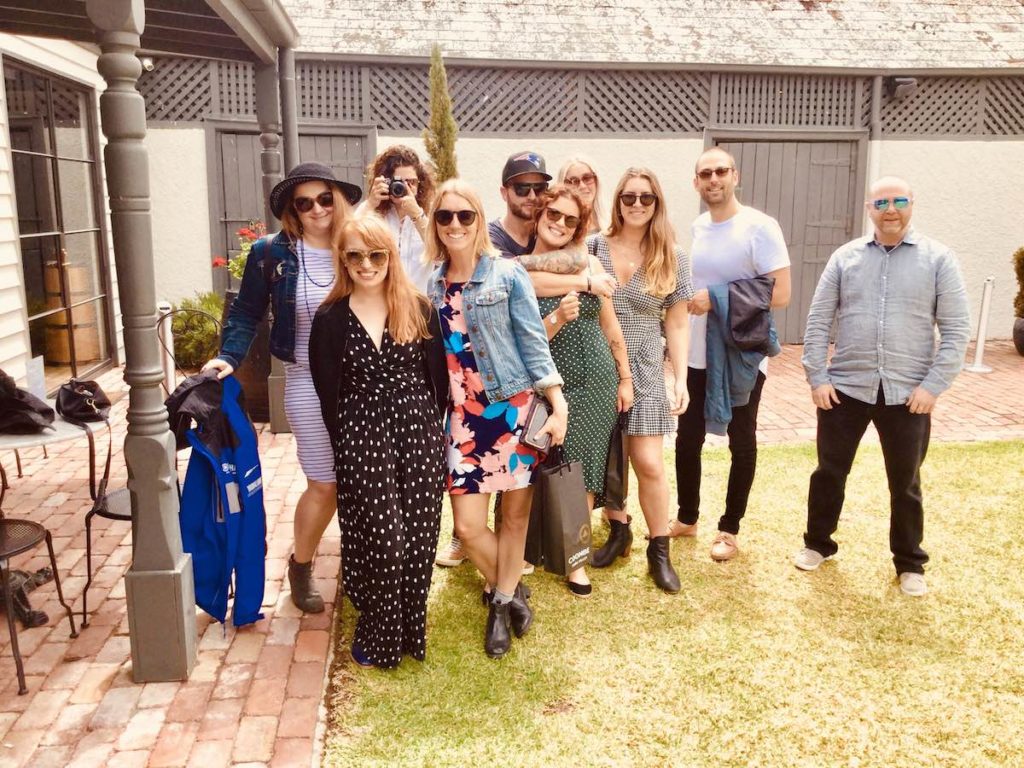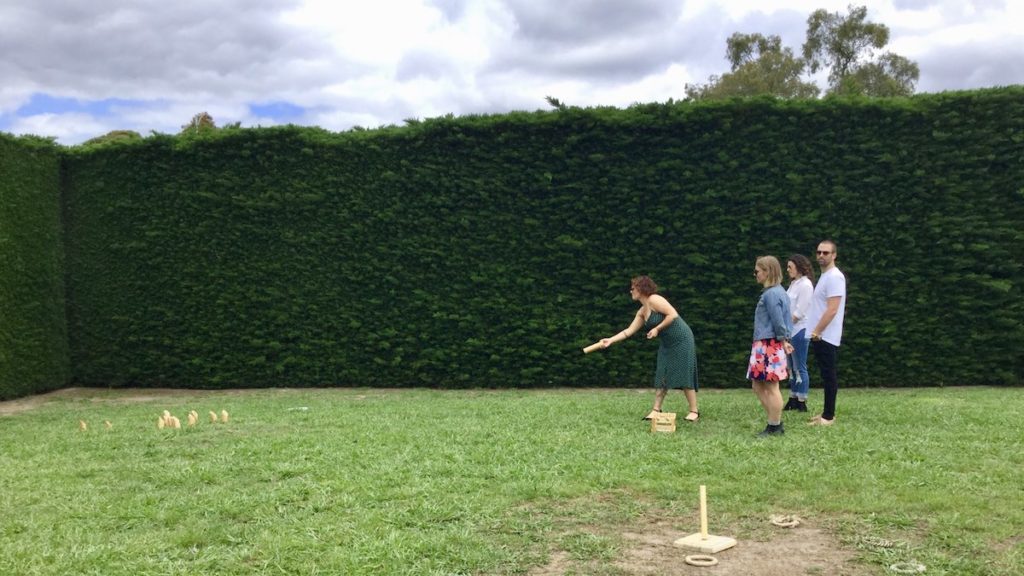 Once they'd finished showing their prowess at quoits, we took them to Chandon where they took their sparkling wine out onto the grass and lay by the vines chatting and laughing in the sun – a pretty fabulous ending to a great birthday wine tour.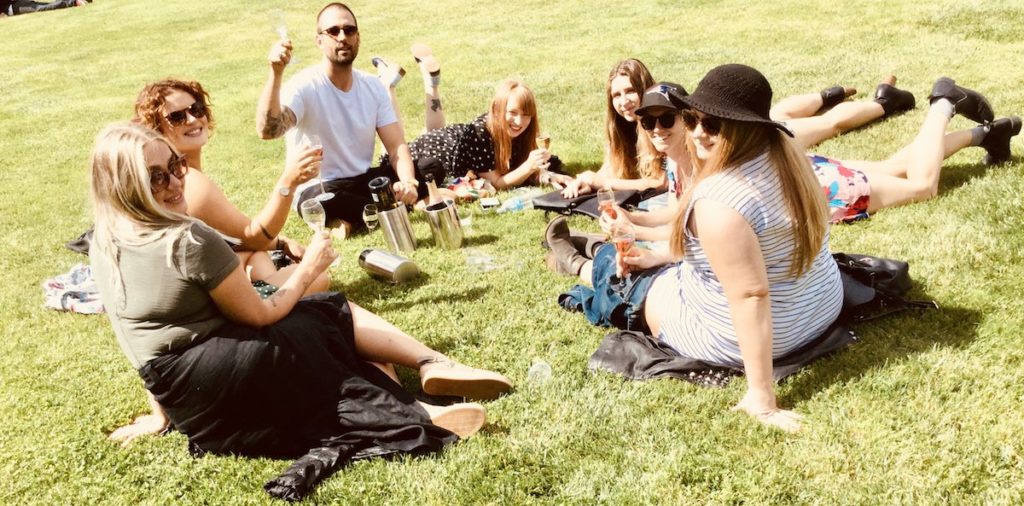 We dropped the group back to their accommodation where they were looking forward to continuing the celebrations and enjoying a fun evening together.
If you have a special celebration coming up and would like to find out more about arranging a tour of the Yarra Valley, get in touch and let's look at some options for you.