Glory booked a private Yarra Valley tour for her family visiting from the Philippines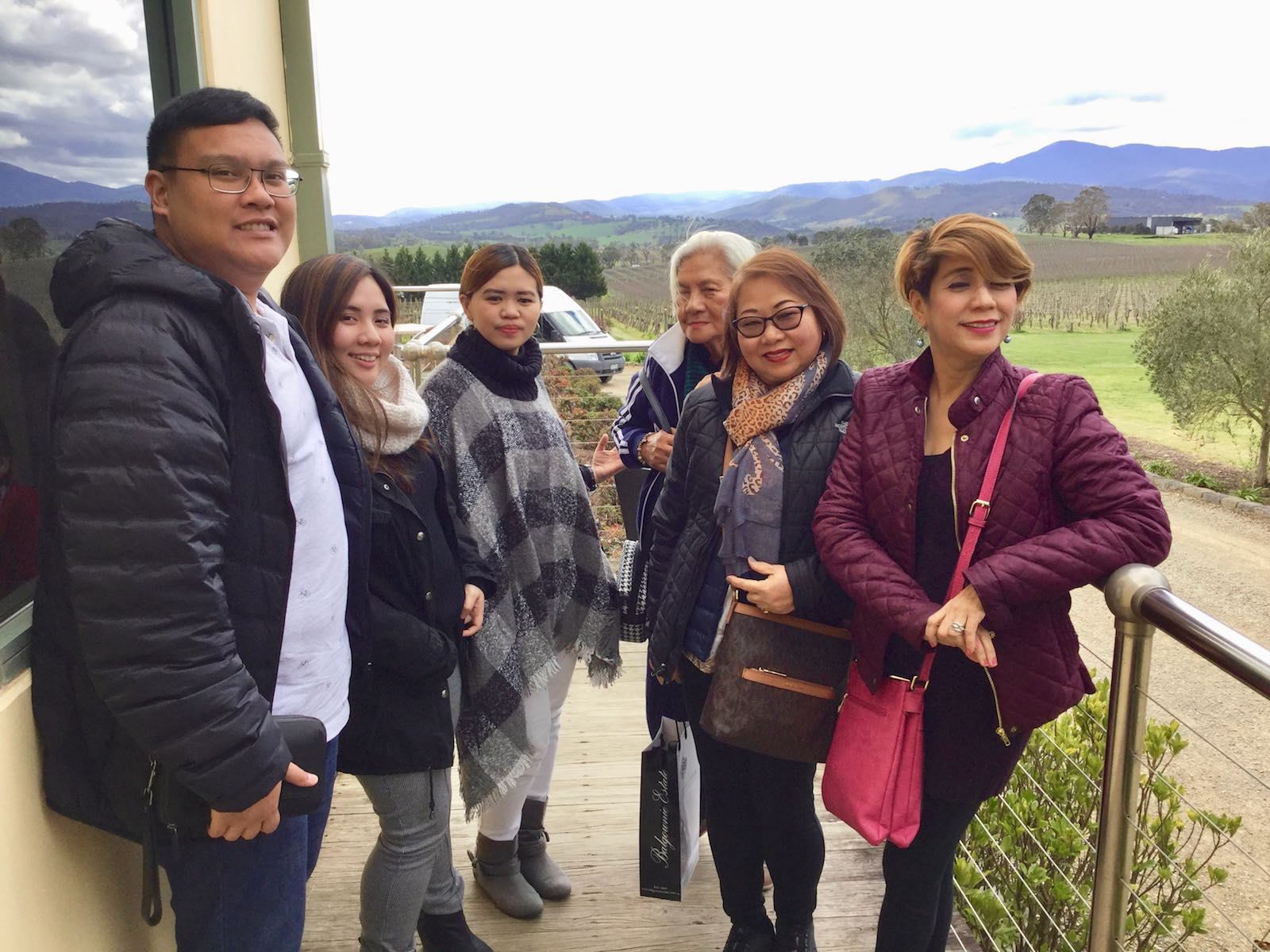 What a great way to celebrate her graduation
Glory and her fiancee thought a personalised day's tour in the Yarra Valley would be a great way to show her visiting relatives a bit more of Australia when they visited to help her celebrate her graduation.
We helped her put together a really varied itinerary showcasing all that the Yarra Valley has to offer, and arranged tastings of wine, craft beer and cider, chocolate and cheese as well lunch!  They were very lucky with the weather and got to enjoy great views across the Yarra Valley with blue skies.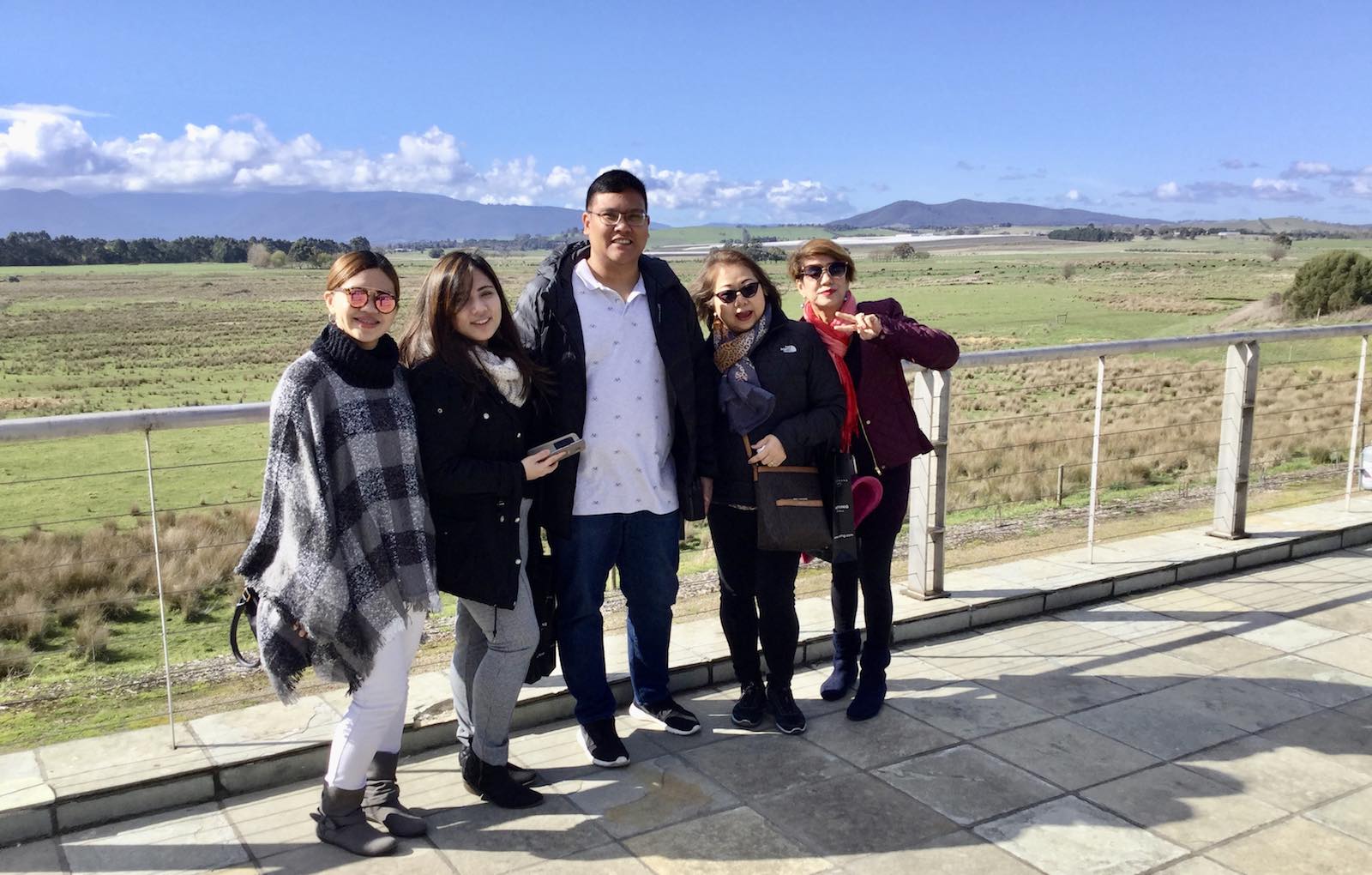 John collected the group from Melbourne CBD and drove them out to the Yarra Valley straight to Yering Station as their first cellar door to visit.  Yering is a perfect first stop as it has the wow factor – its views are impressive, its wine is award winning, its cellar door doubles as an art gallery and its all housed in an amazing 100 year old building – international visitors never fail to fall in love with Yering Station.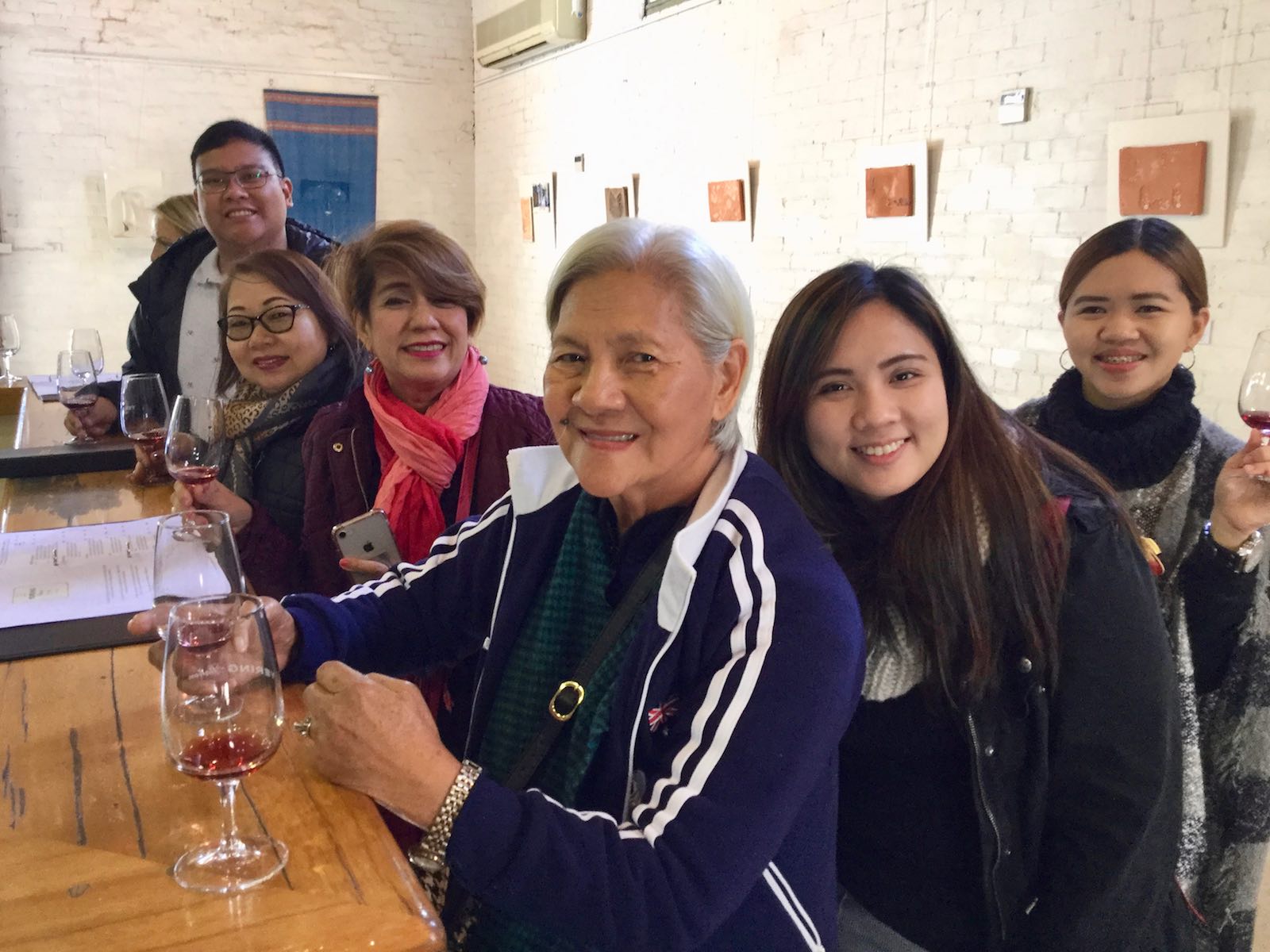 After they'd enjoyed sampling Yering's wines, and wandering the grounds, John drove them to Meletos where the buildings are just as historic and beautifully converted, and where the group got to enjoy some tasting paddles of local Yarra Valley beer and cider.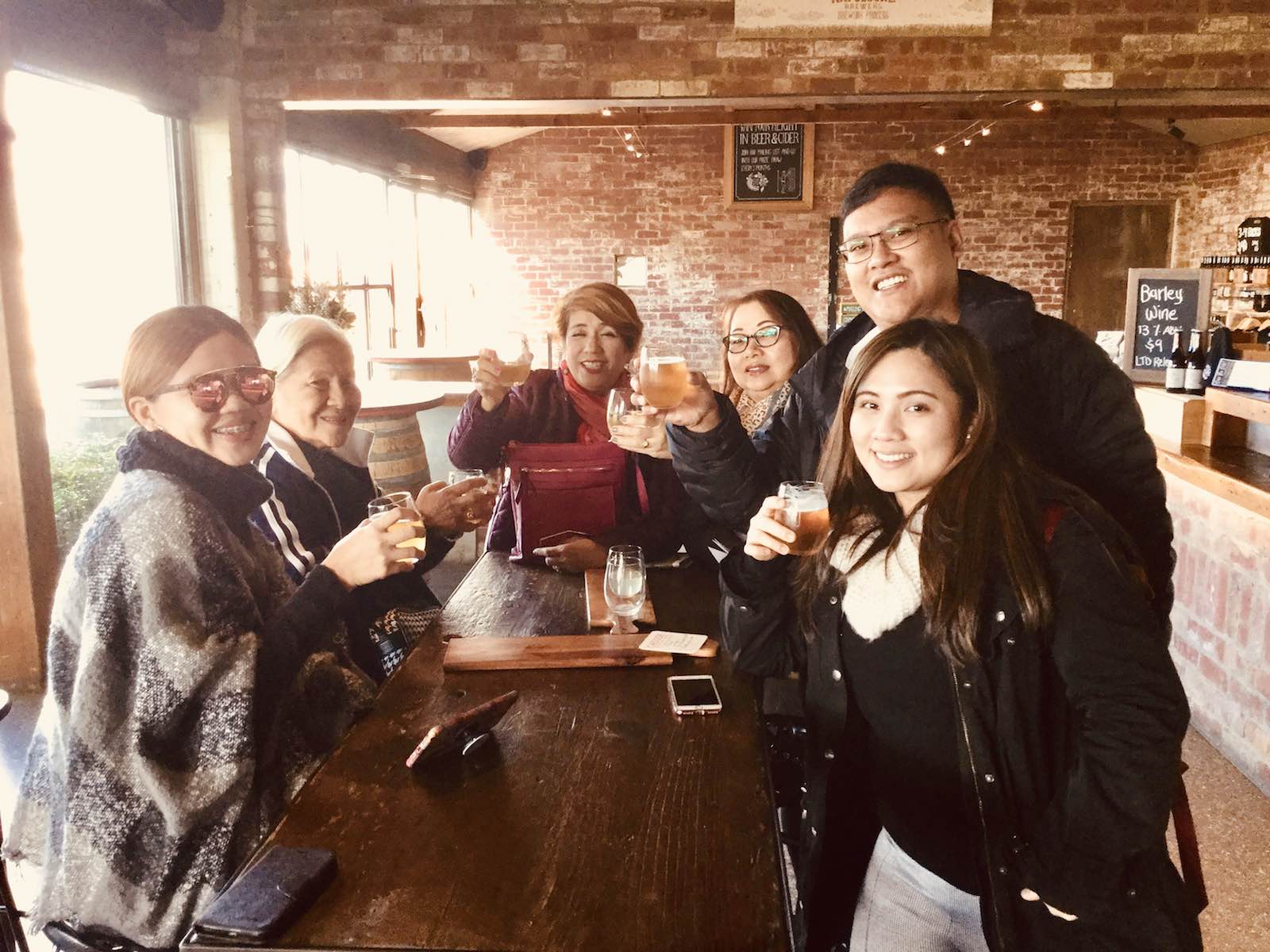 They were joined by a friend at lunchtime who lives nearby in Yarra Glen so it was a lovely opportunity for them all to catch up together over a 2-course lunch at Tokar Estate.  They enjoyed their wine tasting prior to lunch where they could choose which glass of wine to enjoy with their meal – it's a great system and better still – the glass of wine is complimentary.
After lunch, the group were keen to visit the Chocolaterie so John drove them over to Yarra Glen to sample the choccies and they bought some lovely gifts to take home to friends and of course some chocolates for themselves to enjoy too 🙂  Here's the group in front of the entrance with its Giant Chocolate Bar!!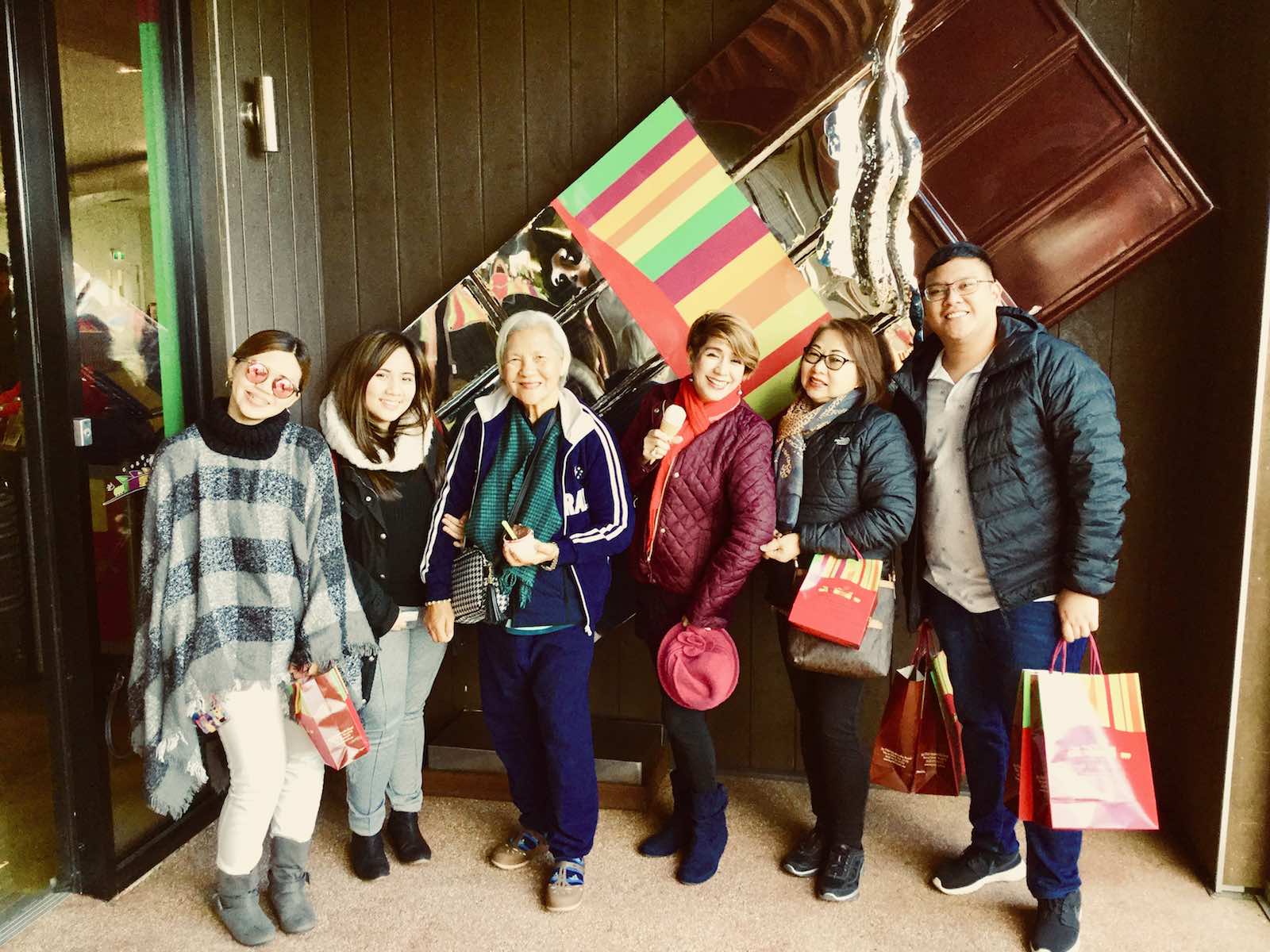 Glory had specifically asked if they could do a cheese tasting as part of their tour, so John obliged with a visit to the iconic Yarra Valley Dairy where they loved sampling the cheeses in the beautifully converted 100 yr old milking shed, knowing they were trying cheeses made right there on the premises.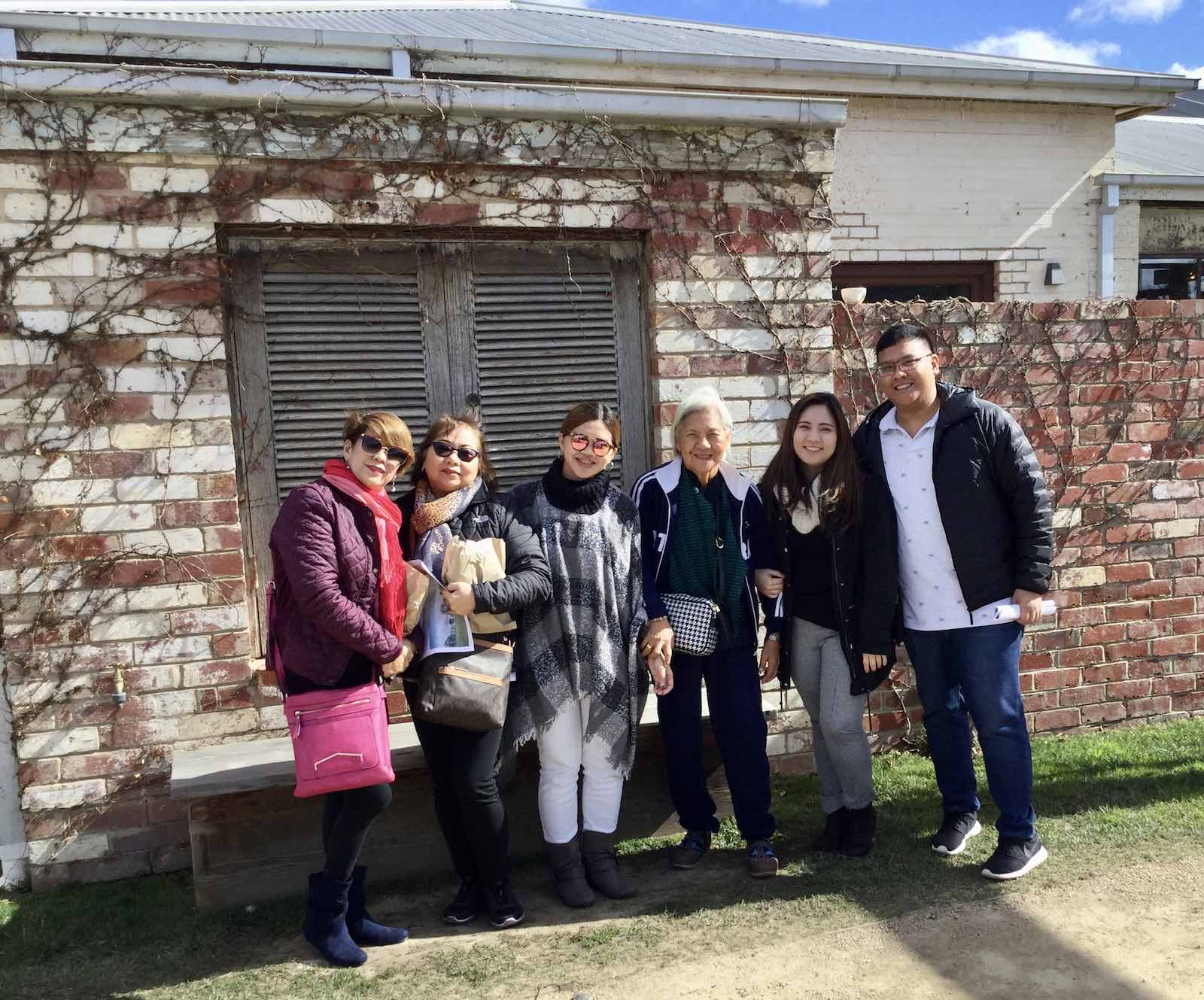 Glory's family packed a lot into their day in the Yarra Valley and left with a really good feel for Aussie country life – it was a lovely way for them to celebrate with her while seeing a new part of the world and sampling its local produce.
Do you have something to celebrate?  Let us help you put a great day together for you and your family/friends.   Call us today on 0493 294 608 and we can start putting a quote together for you.