What a great way to celebrate your 30th birthday – on a private Yarra Valley winery tour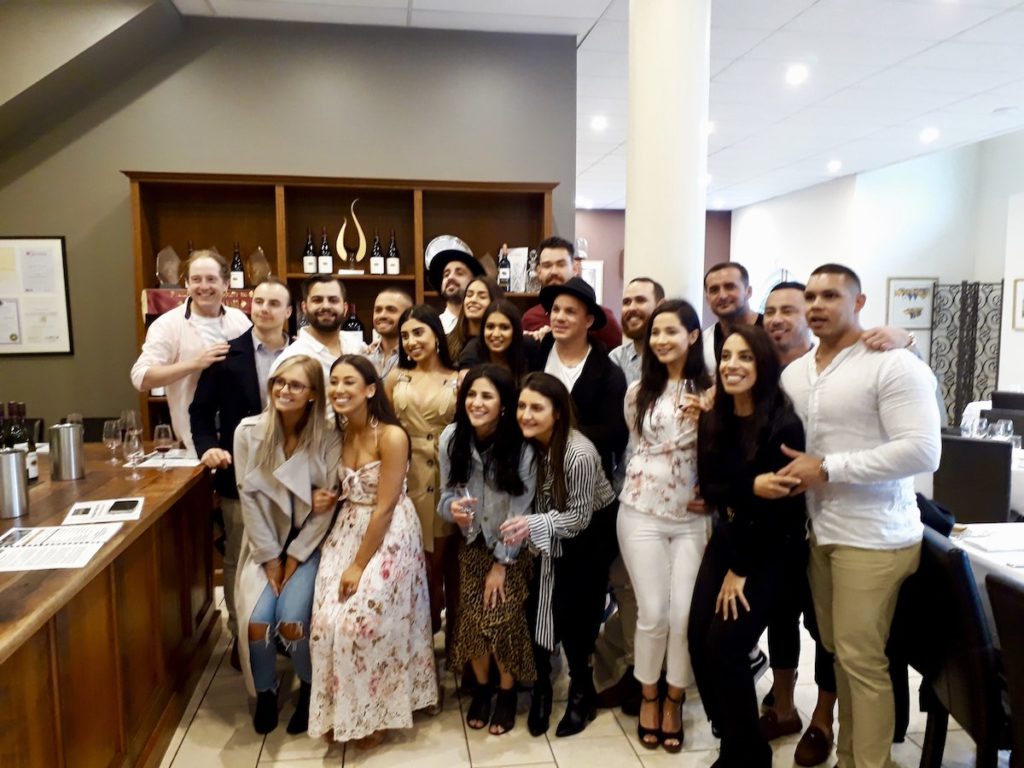 Here's the group of friends at Tokar Estate having their wine tasting before lunch
Ron collected the friends from Melbourne CBD (some who had come from as far away as Darwin to help with the celebrations) and picked up another couple of them en route out to the Yarra Valley and soon they were driving up the driveway to boutique cellar door Helen & Joey Estate in the pouring rain.  That's sadly the one thing we cannot guarantee on one of our tours – the weather – but the group were not put off by a bit of rain and enjoyed their first wine tasting of the day.
Their next wine tasting was virtually over the road, at St Huberts cellar door, where they pretty much filled the room 🙂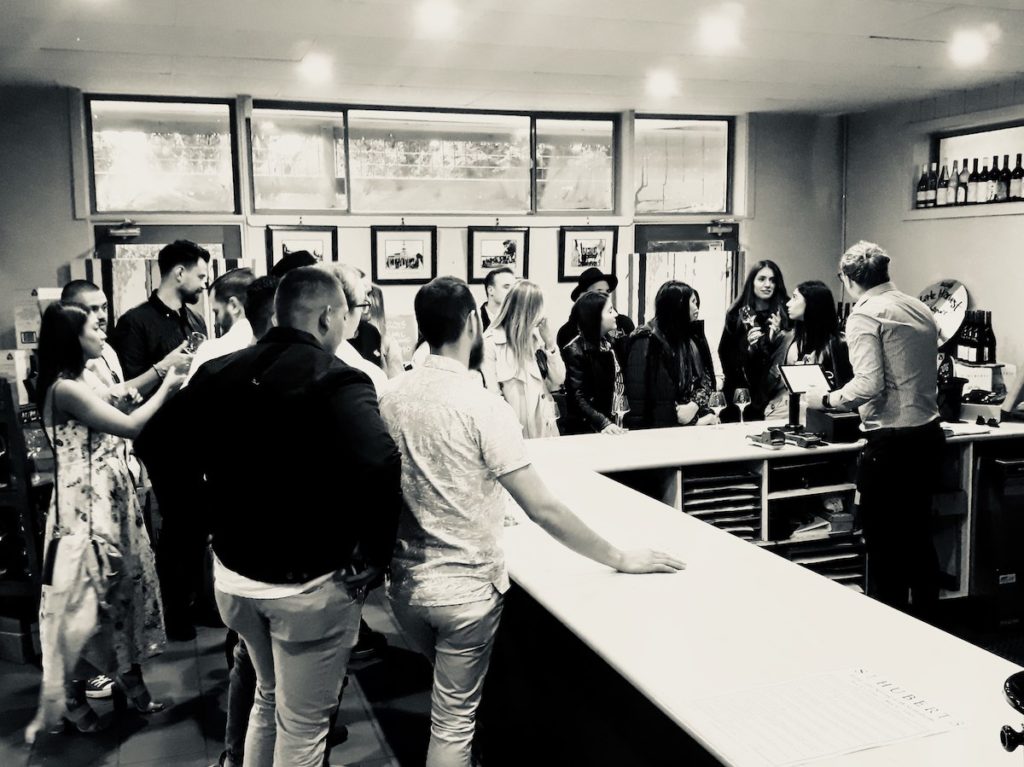 After they'd finished learning and tasting they piled back into the bus and Ron drove them the short distance down the Maroondah Highway with wineries on either side of the road, to Tokar Estate, where they had another wine tasting prior to their two-course lunch where they got to choose which wine to enjoy with their meal.
Their lunch was superb and after they'd finished and were ready to make a move to the next venue, the heaven's opened in true Yarra Valley style so they sensibly decided to linger a little longer with a glass of wine to give it time to settle!
They drove over to the Yarra Valley Chocolaterie to enjoy some free chocolate samples and they were in awe of the vast amount of chocolate being made on the premises!  With their sweet tooth cravings taken care of, it was time to hop back on the bus to head off to Greenstone Vineyards for their final tasting of the day, still in the rain.
Fortunately Greenstone have a covered deck so the group were able to be semi outside, still able to enjoy the view, while being served their final wine tasting before Ron drove them back into Melbourne.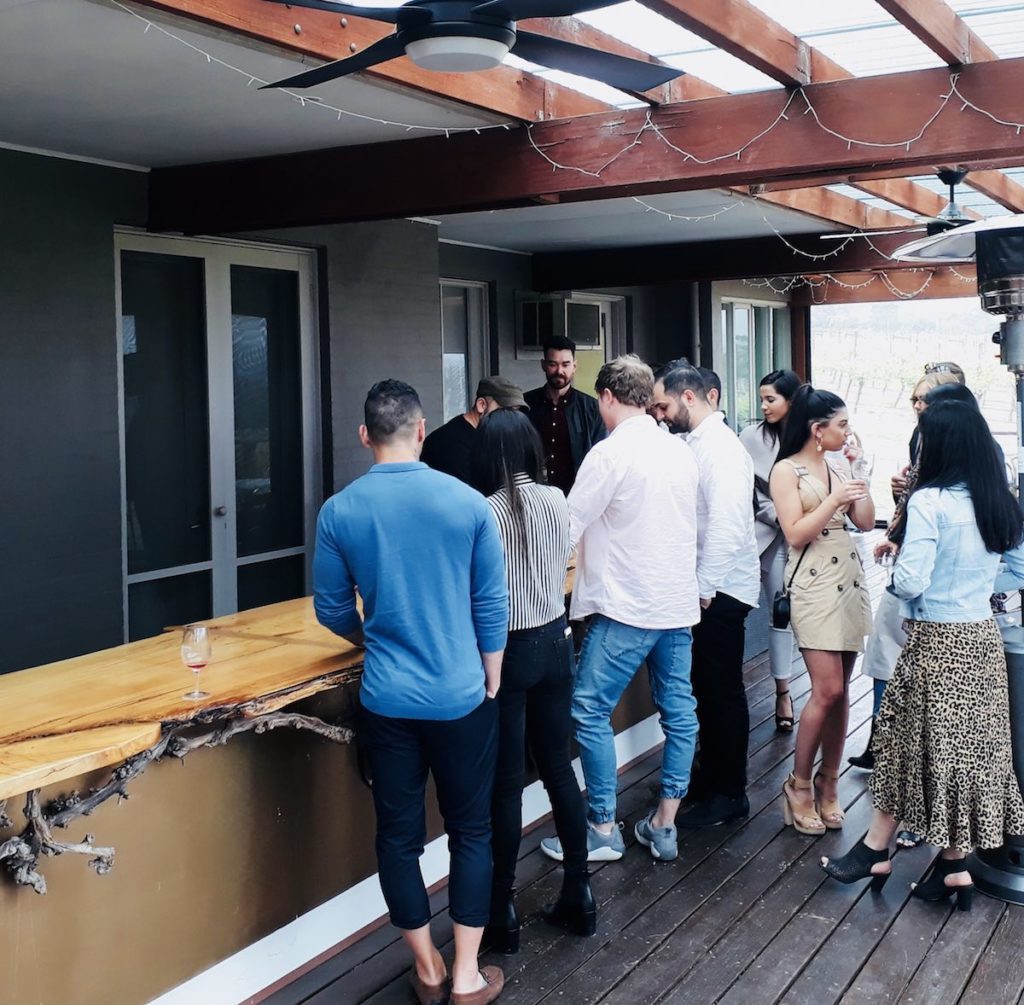 If you have a special occasion coming up that you'd like to celebrate in a unique way – fill in our tour questionnaire letting us know what you'd like to see and experience here in the Yarra Valley & or Dandenong Ranges and we'll prepare a quote for you and get back to you.