Celebrate your 25th Birthday with a private Yarra Valley tour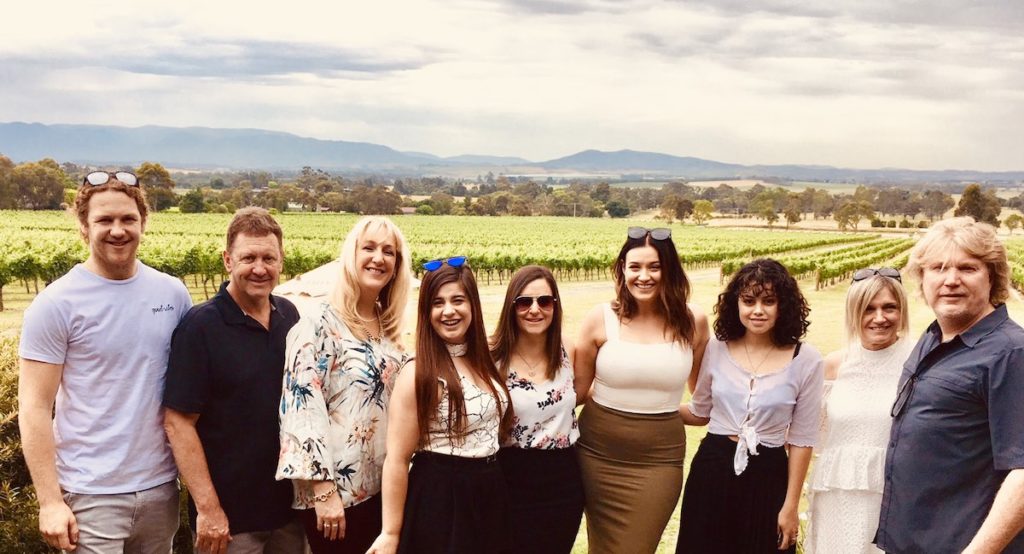 Maddy & Co, loving the views across the valley
Maddy and her family were all staying at luxury farmstay Wiggley Bottom Farm to celebrate her 25th birthday and booked a private Yarra Valley tour so they could relax & enjoy some wine while exploring the region.  Joan put together a really personalised eclectic touring itinerary for them so they could see how diverse the Yarra Valley is, from big bustling wineries to small boutique ones, to weird and wonderful new varieties, and the group loved realising how different the wines all taste, even though they may be from virtually the same block.
Jeff collected them from their stunning accommodation on Saturday morning at 10am and drove them over to Greenstone Winery in Steels Creek.  They did their wine tasting out on the deck at the lovely timber bar so they could soak up the staggering views that Greenstone are so famous for.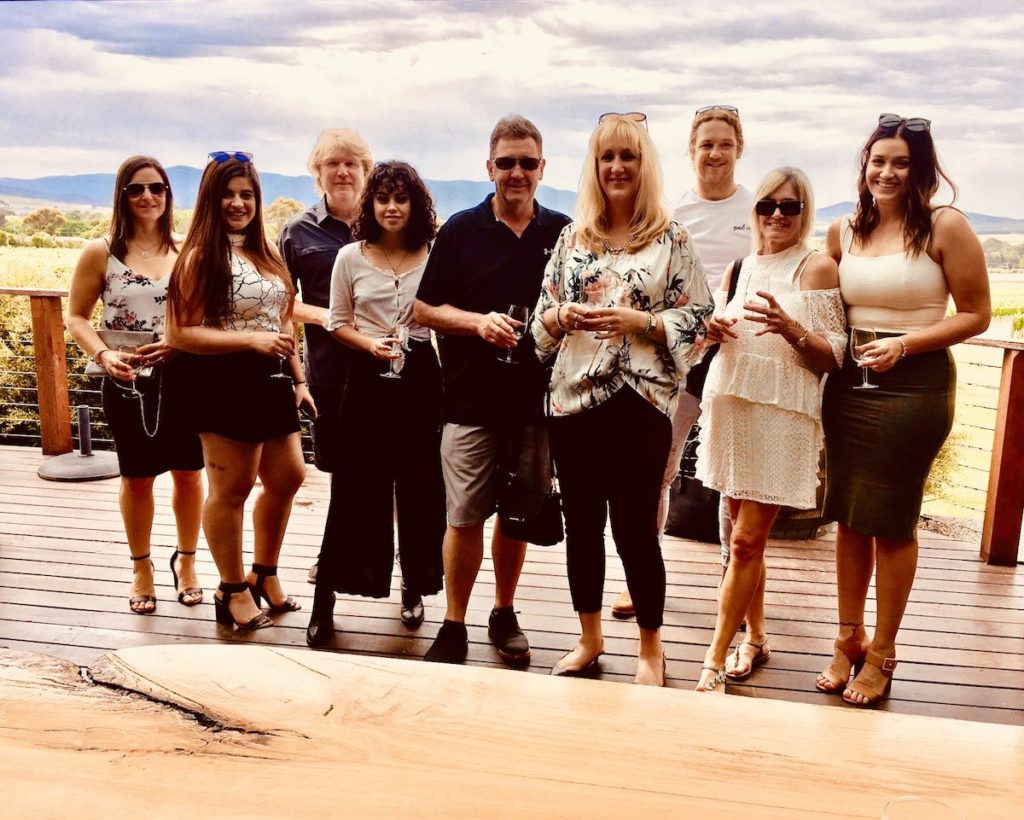 Then Jeff drove them over to Helen & Joey's winery which was 'humming' with people having a wine tasting.  Andrew did an amazing job looking after our group beautifully and gave them a really fascinating knowledgeable tasting – Neil (Maddy's Dad) really enjoyed the Shiraz and Cabernets and Mel was rather taken with the Blanc de Blanc and purchases were made.
And as you can see, they loved having their photo taken with (and on) Bruce the unicorn and he behaved beautifully, he's very patient with all these tourists who insist on clambering on him.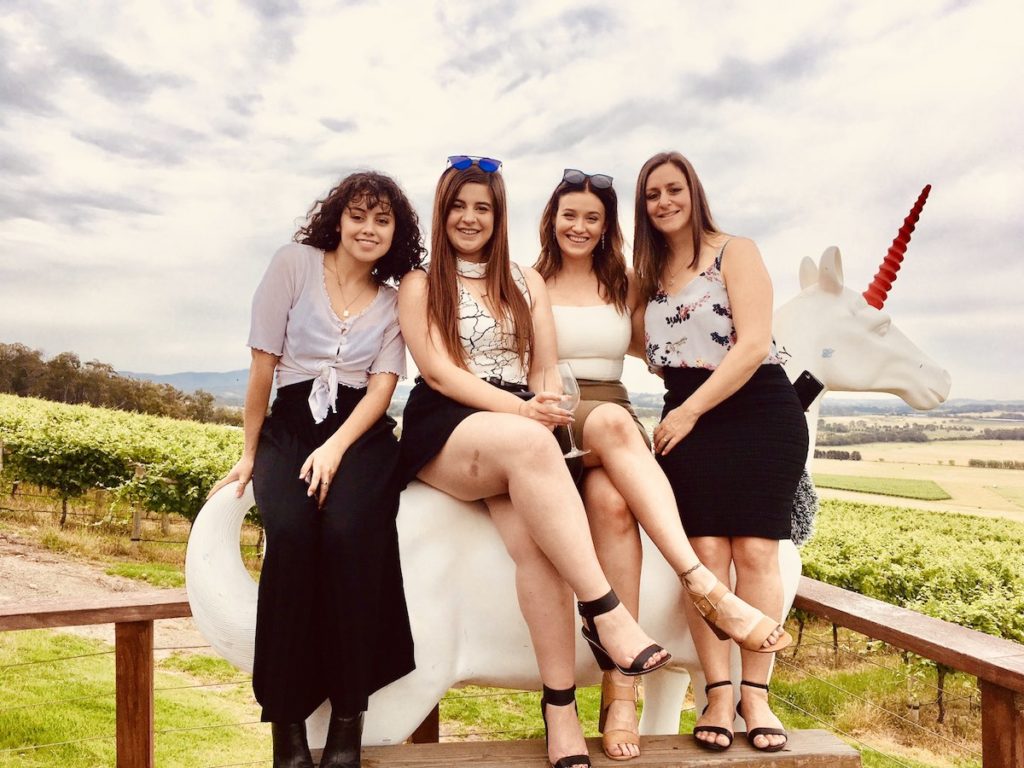 By now everyone was starving (did we detect a wee bit of celebrating had been happening late into Friday night perhaps?!?) so Jeff whisked them off to Tokar Estate for a slap up 2-course lunch at a winery (after yet another wine tasting of course to choose which wines to have with lunch!).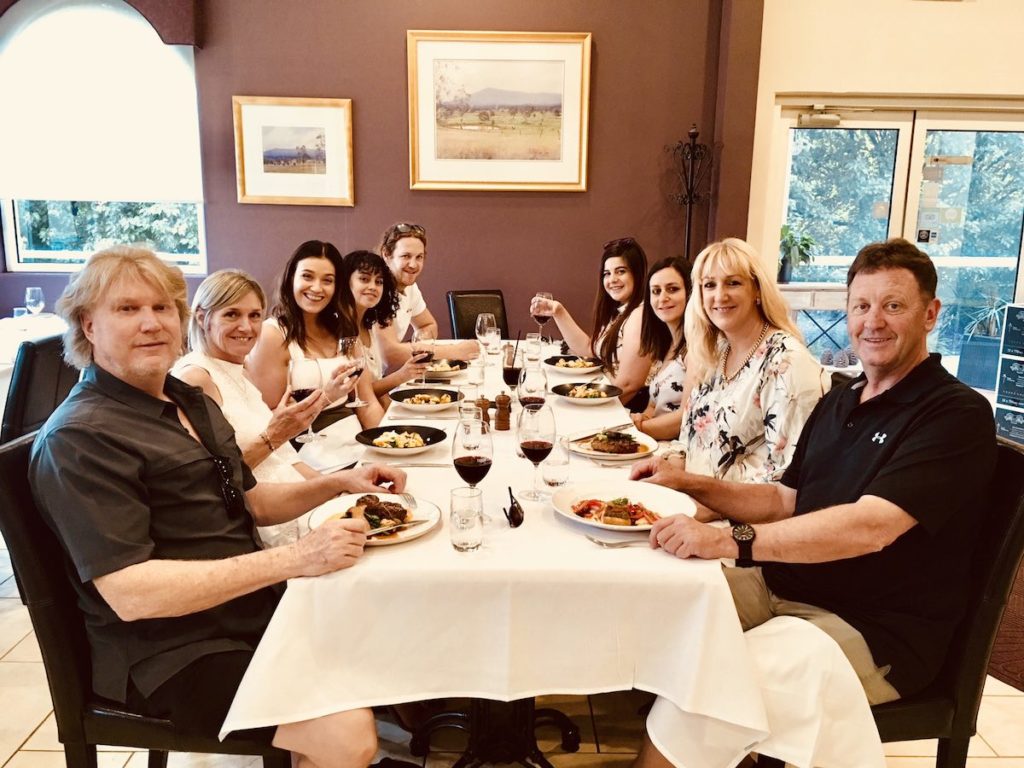 Jeff decided to take them to Maddens Rise next, a tiny boutique cellar door just down from Tokar Estate and they were blown away when they stepped into the cellar door by how funky and stylish the interior of the cellar door is (Emma who runs the cellar door used to be a florist and everything she does just oozes class).  Ben gave them a great wine tasting and they were amazed at how different the wines tasted from Tokar Estate, virtually a neighbouring winery.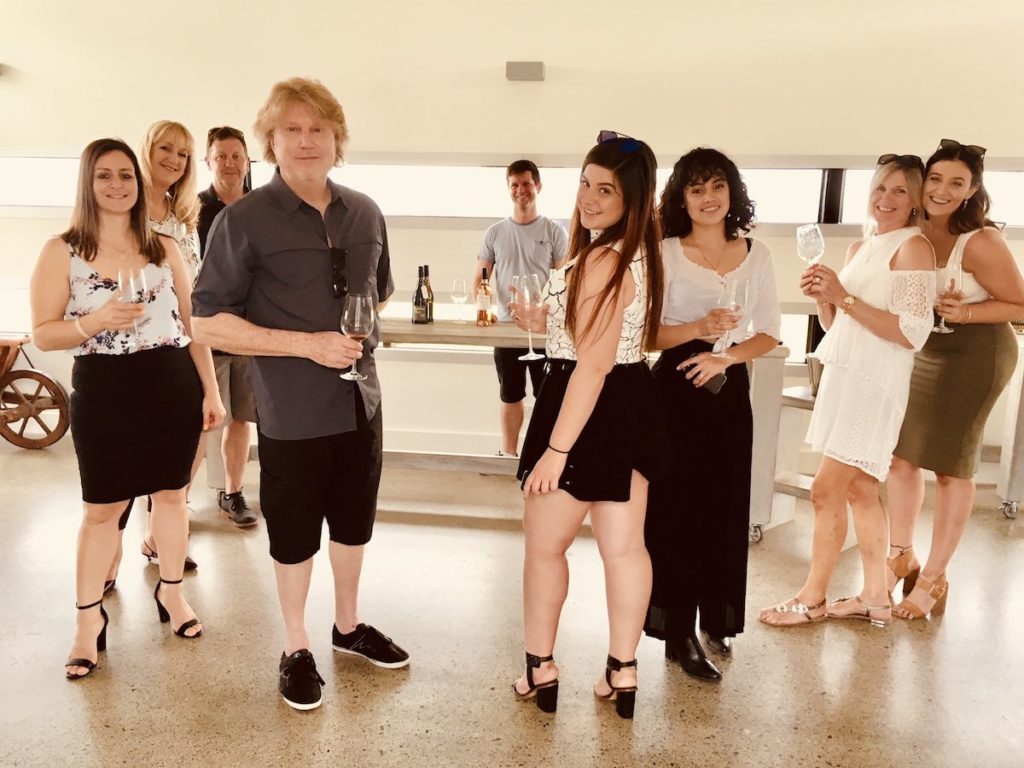 Next stop, for something completely different, was the Blueberry Winery up at Badger Creek where the group got to taste wines made from ….yup, blueberries (it would appear to be true that you can make wine from pretty much anything, so long as its sugar content is high enough for fermentation).  The group enjoyed the experience of trying an unusual varietal of wine and the range of great jams, jellies, marmalades and relishes owner Ali makes were a big hit – so they stocked up on some Xmas pressies while they were there.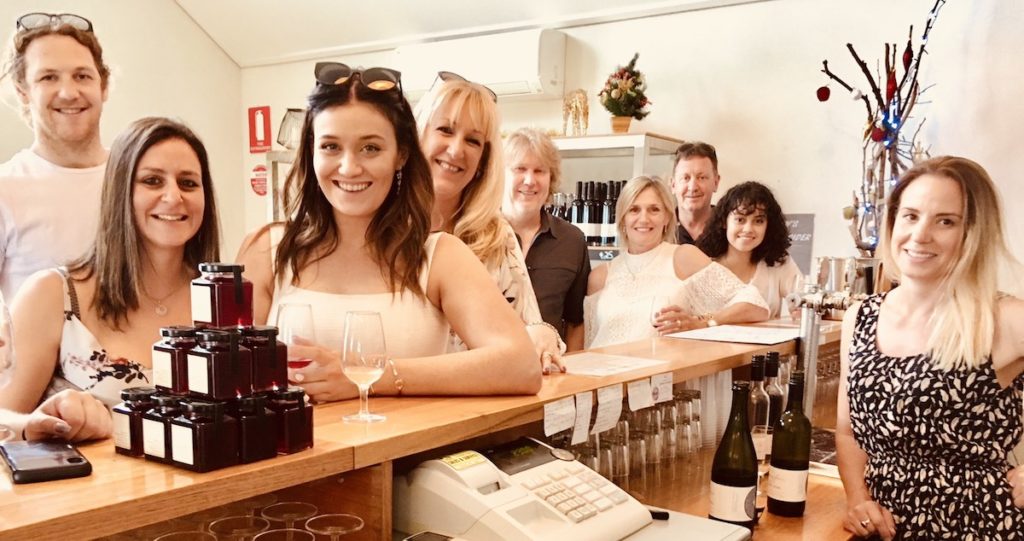 Moving away from wine for a moment, Jeff then drove them over towards Yarra Glen to the infamous Yarra Valley Chocolaterie, where 10,000 other people had had the same idea – it was so busy a few of the group braved buying an ice-cream but that was about it!  So with ice-creams consumed, Jeff suggested they head to TarraWarra Estate winery to round off their day, grab a bottle of wine or two and enjoy a drink out on the shaded peppercorn tree deck overlooking the dam and the vines, which they LOVED.  It's one of Jeff's favourite spots to take guests to on a tour, and it never fails to impress – the cellar door hobbit style built into the side of the hill, the incredible architecture next door of the modern art museum and the sensational location and wines – what's not to love – it's the perfect spot for a photo too.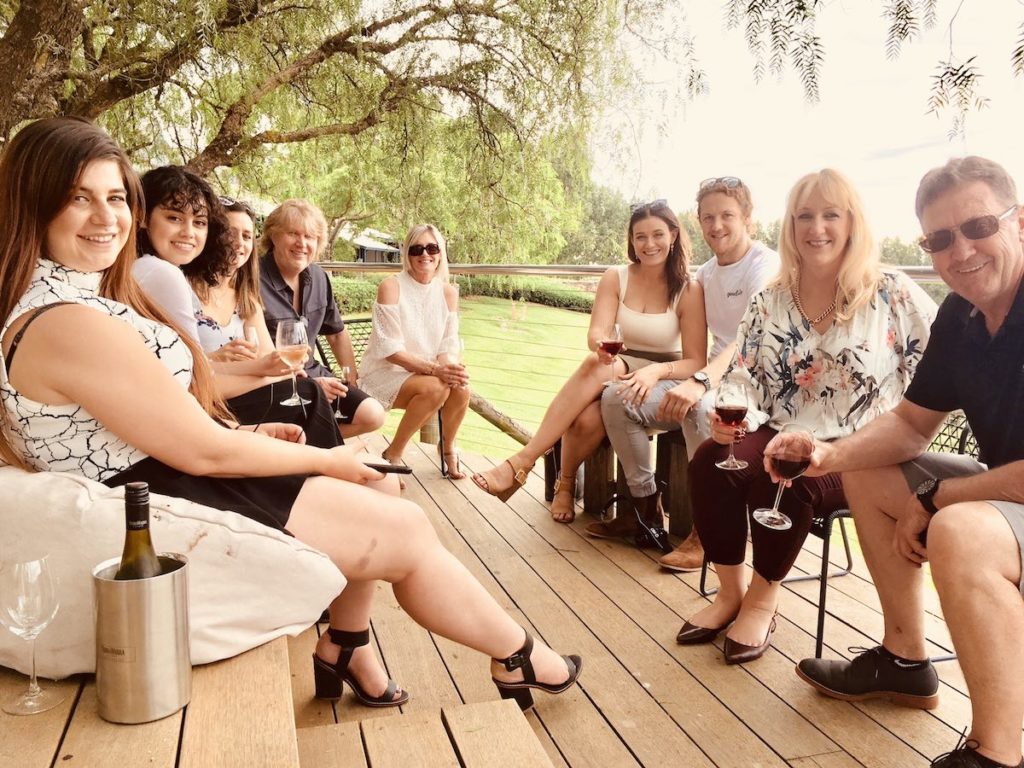 Jeff then drove them to get some supplies in from Coles before taking them back to their accommodation after a really lovely fun day out for Maddy's birthday.
Wine tours make wonderful Christmas presents you know and we can do up a gift voucher and email it to the lucky recipient in time for Christmas – just fill in the details here on our website and we'll get cracking on that for you.