Marc and two friends enjoyed a few days exploring our finest wineries in the Yarra Valley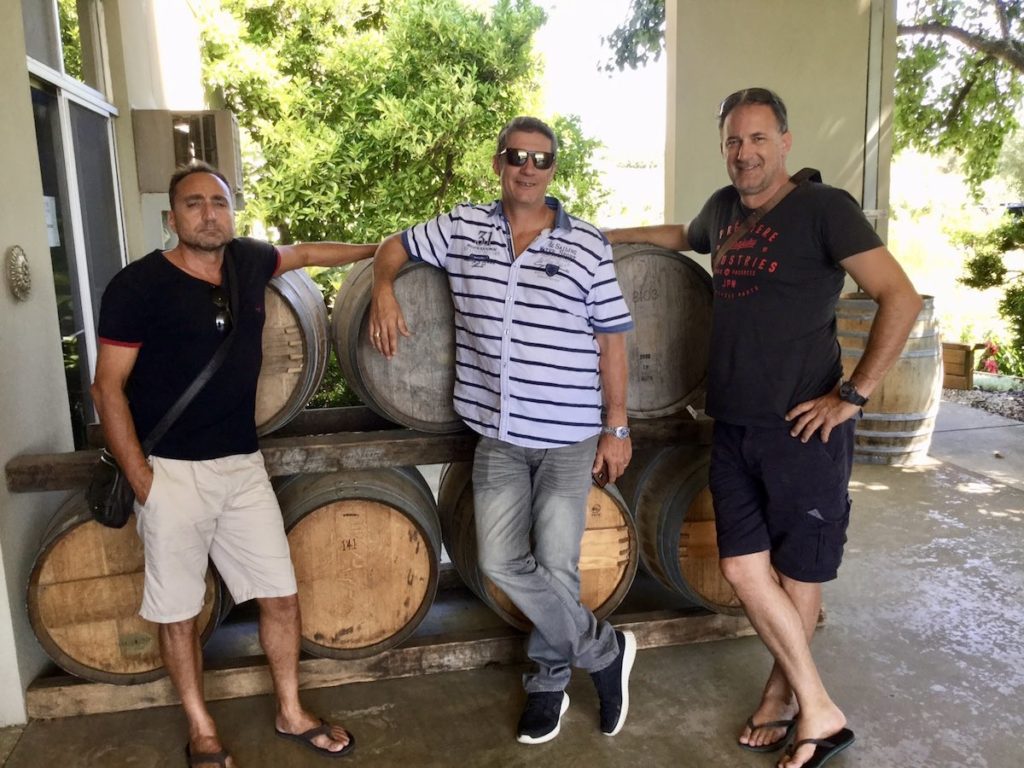 Yarra Yering's red wines were a big hit with Marc & Co
Marc, Gauthier & Guillaume were visiting Melbourne on holiday from Noumea, New Caledonia with their wives and children, and they sensibly decided to have a "guys" three days in the Yarra Valley before joining their families in Melbourne.
So John collected them on the Monday afternoon from their flight at Melbourne Airport and drove them out to their Yarra Valley accommodation.   We recommended places for dinner and the guys were happy to do their own thing as they could wander into Healesville from their B&B.
When John collected them on Tuesday morning he took them first off for a quick visit to the Maroondah Dam look-out, to orient them and give them a taste of how beautiful the area is with its giant towering trees and dam wall holding back such a large body of water.
Then they set off for their day of wine tasting at the vineyards they'd chosen to visit.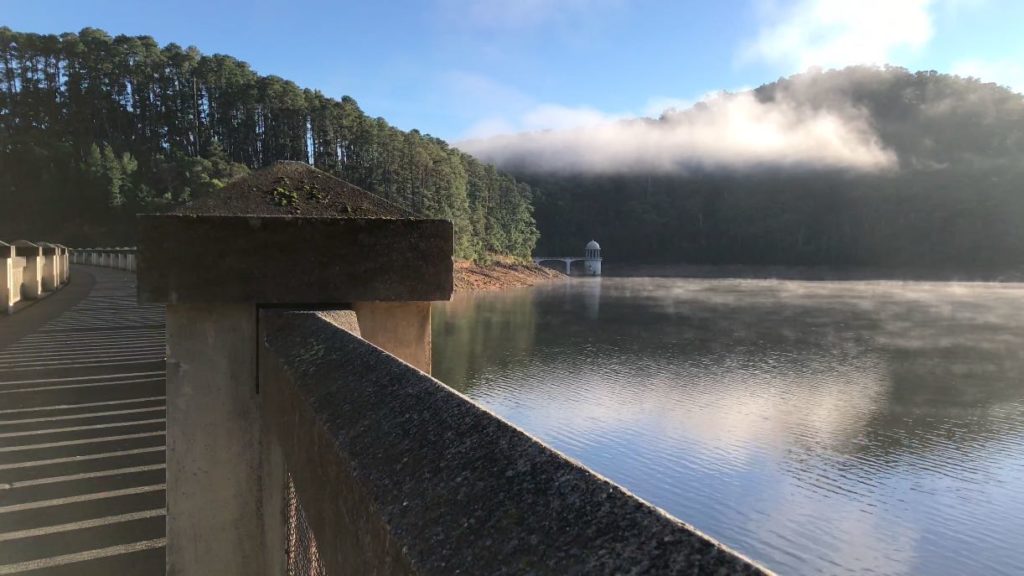 Over the course of two days John drove the three amigos around the vineyards – visiting Dominique Portet, (where being French they chatted away happily to the French cellar door staff who loved the opportunity to hear and speak in their mother tongue!) award winning Tokar Estate Winery, De Bortoli's, (enjoying a cheese platter with their wine tasting), TarraWarra Estate with its hobbit style underground cellar door and Yarra Yering, one of the Yarra Valley's most notable and finest top shelf wineries for wine tastings – (where they particularly enjoyed the YY reds).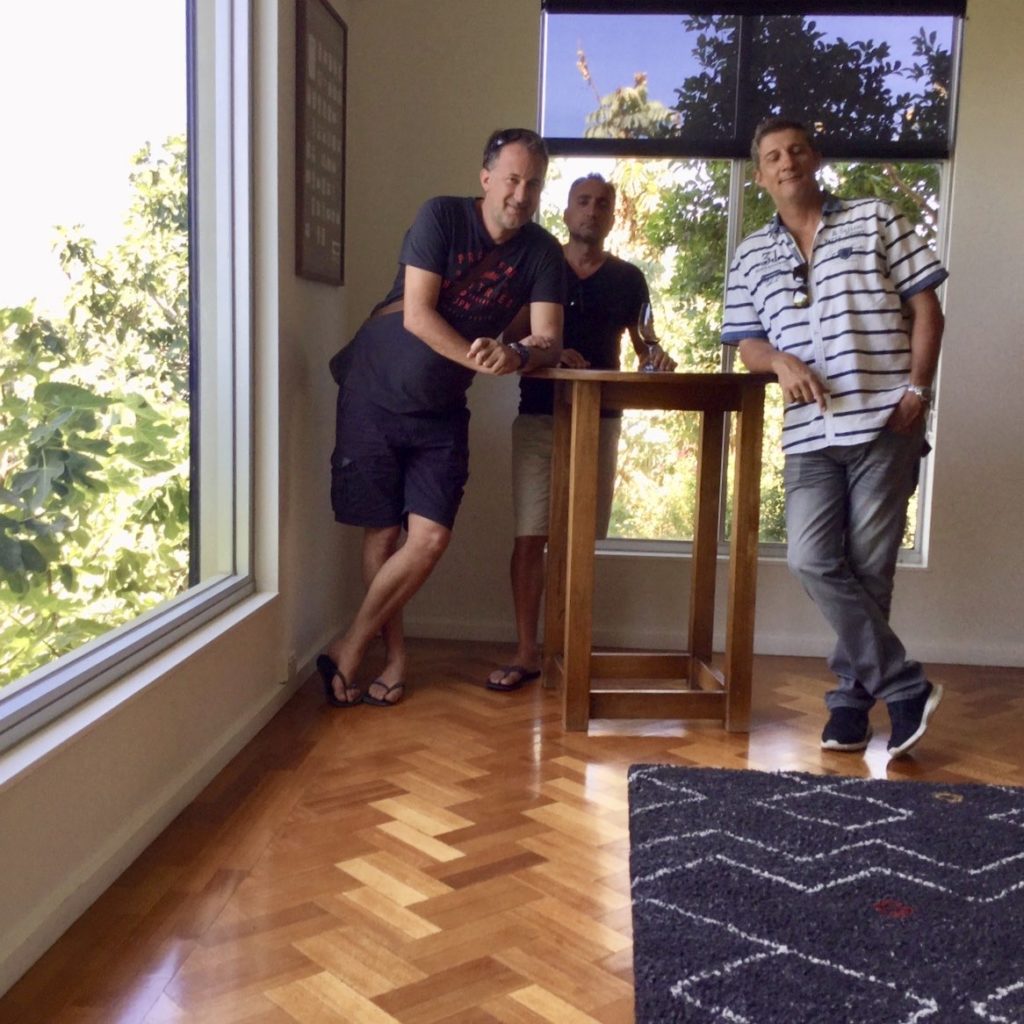 at Yarra Yering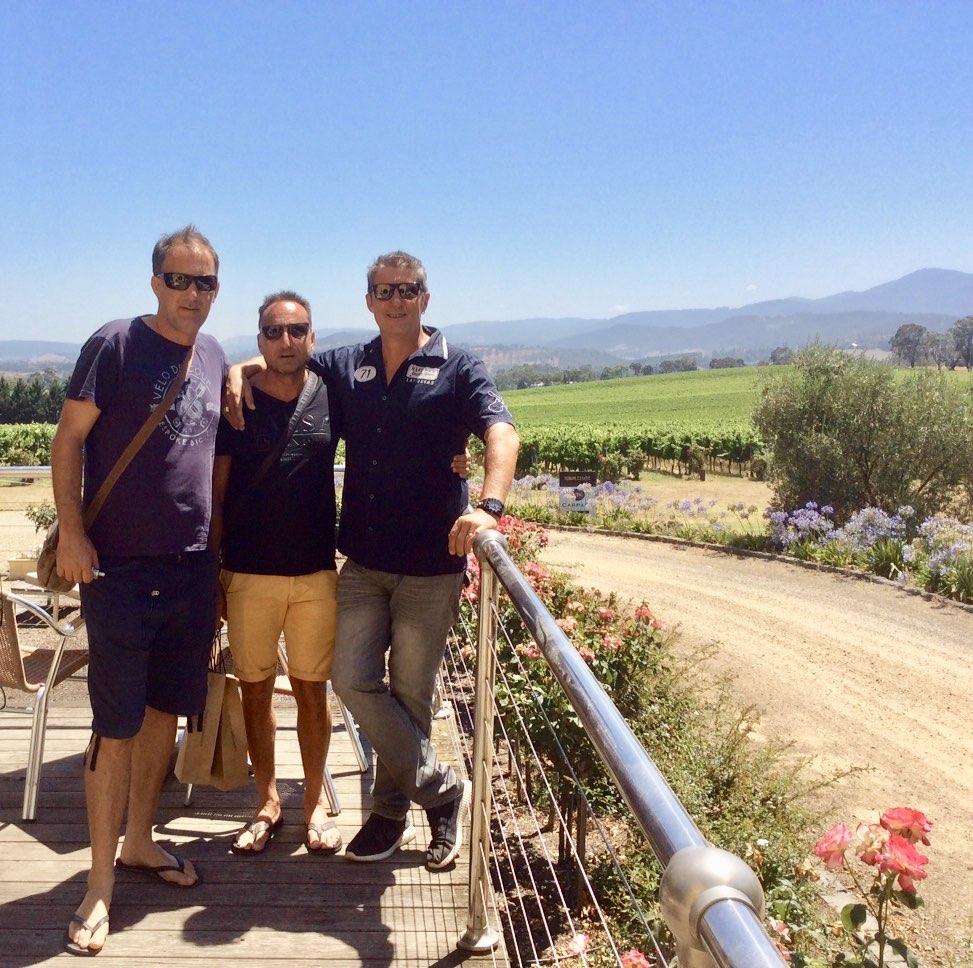 out on the deck at Tokar Estate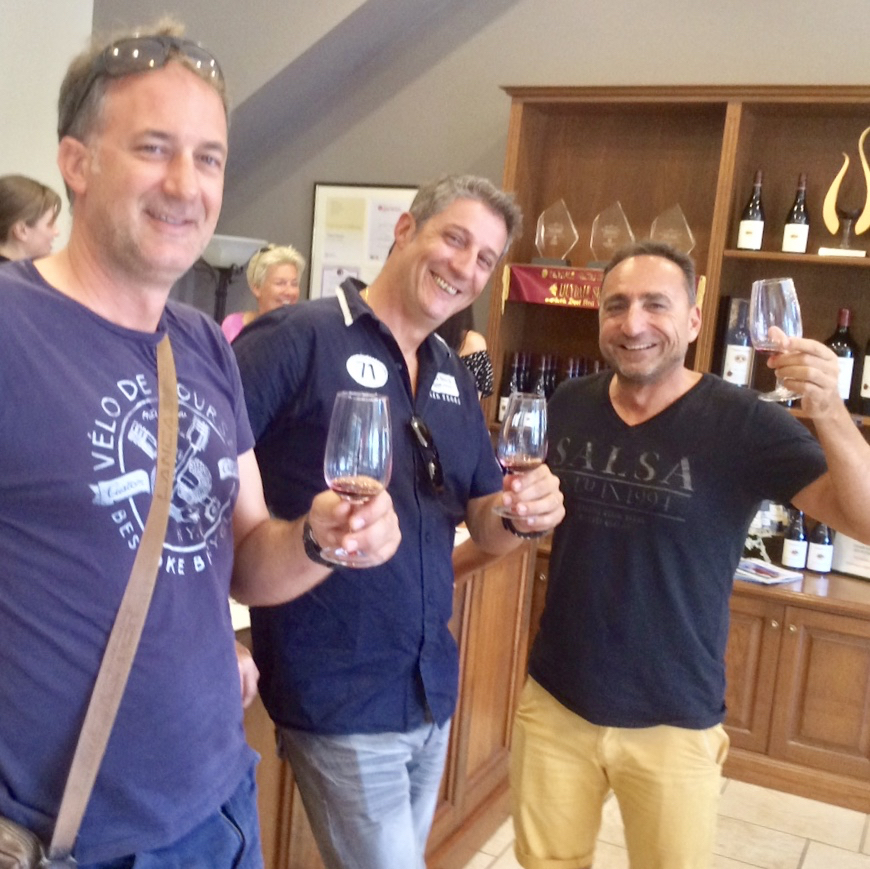 sampling some wines at Tokar Estate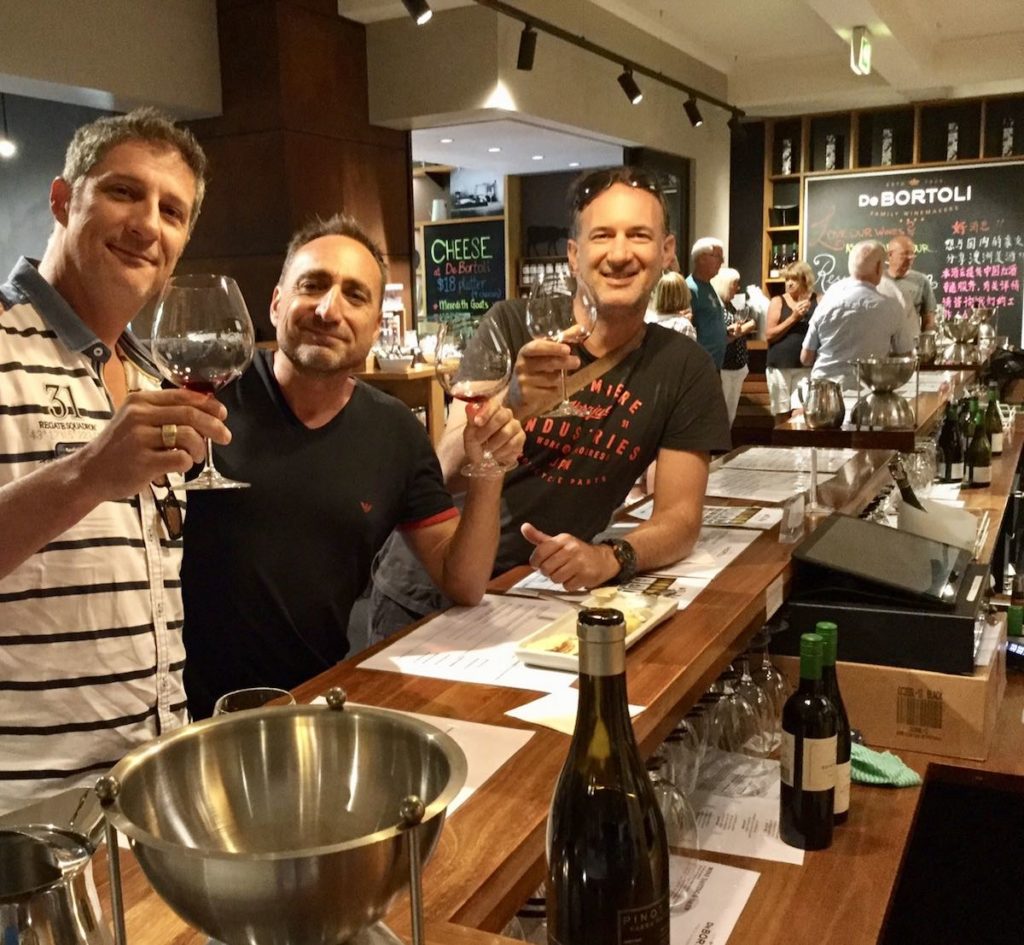 at De Bortoli's cellar door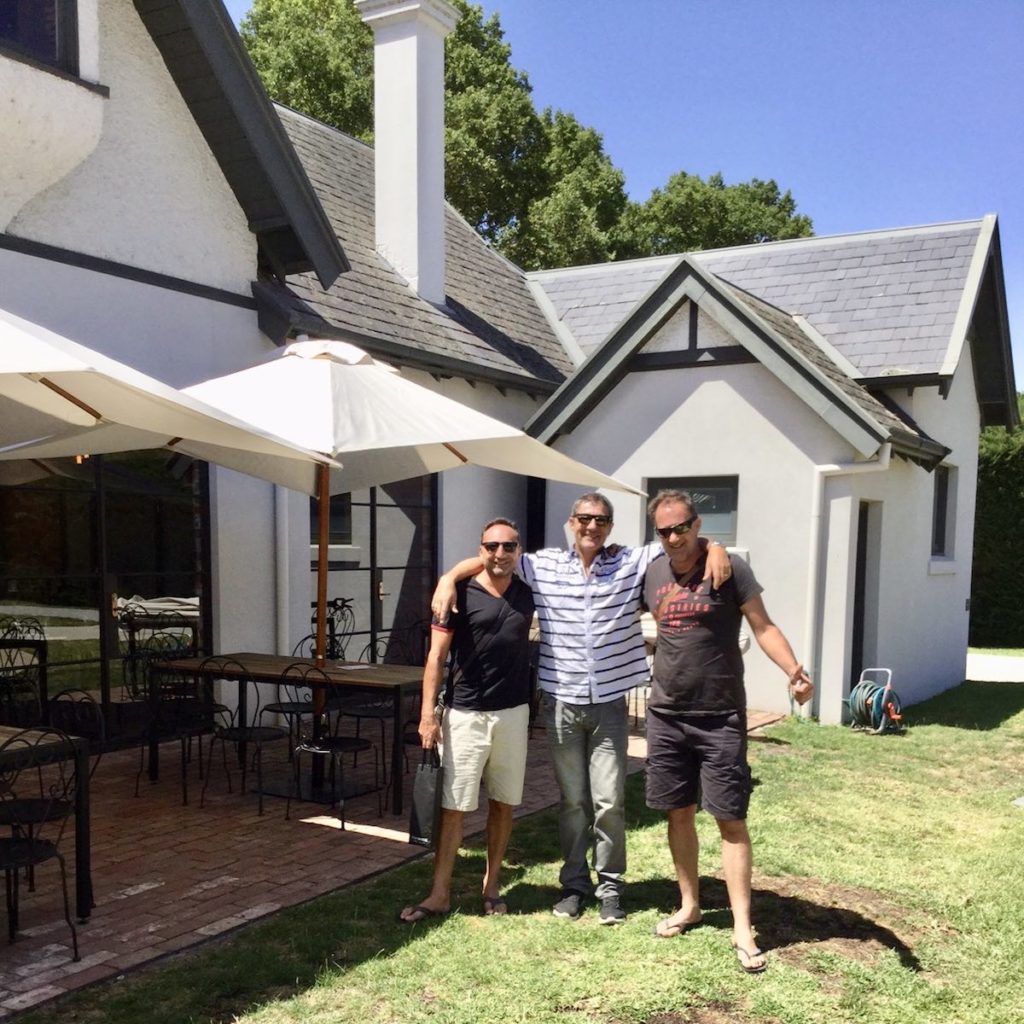 at Coombe Melba Estate
On Tuesday the friends enjoyed a leisurely degustation lunch at Yering Station and on Wednesday they dined at Coombe Melba Estate.   The trio throughly enjoyed the high standard of food and wine and had enormous fun whilst enjoying a very relaxing couple of days together.
They loved the Yarra Valley Wines and purchased some to enjoy later and really enjoyed their two days exploring our wineries.
Then, on Thursday morning, John collected them from their Healesville accommodation and drove them into Melbourne to join their wives at their accommodation where they were looking forward to exploring more of Melbourne.
We recommend taking two days to see some of our wineries as it's the perfect length of time to really kick back and relax and not feel rushed or hurried.  Get in touch if you'd like us to prepare a quote and itinerary for a 2-day winery tour for you and your friends.