Jaki's friends had come from all over Aus to help her celebrate her birthday in the Yarra Valley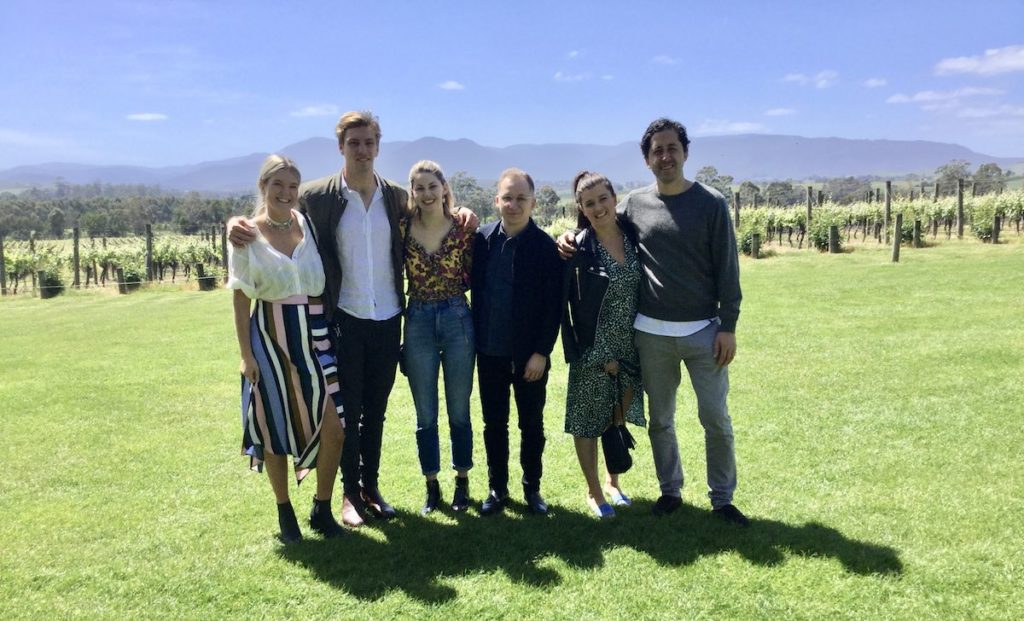 First stop – Chandon – for a sparkling tasting
We collected Jaki and her friends from their hotel in Melbourne and drove them out to the Yarra Valley and made Chandon our first stop, as a glass of sparkling is definitely the way to get your tour off to a great start. Moët & Chandon is an impressive, world-renowned Champagne house and they set up their Australian baby brother, Chandon, in 1986 here in the Yarra Valley.  They pulled off a coup this year when their non vintage Chandon Brut (NV) was crowned Best Australian Sparkling Wine at the 2018 Champagne & Sparkling Wine World Championships in London.  So after Jaki and crew had finished enjoyed their tasting we took them off to another award-winning Yarra Valley producer – this time of the gin variety – Four Pillars gin.  Jaki had specifically asked if we could visit both iconic Yarra Valley places, as it as the perfect opportunity to showcase them to her interstate friends who were visiting.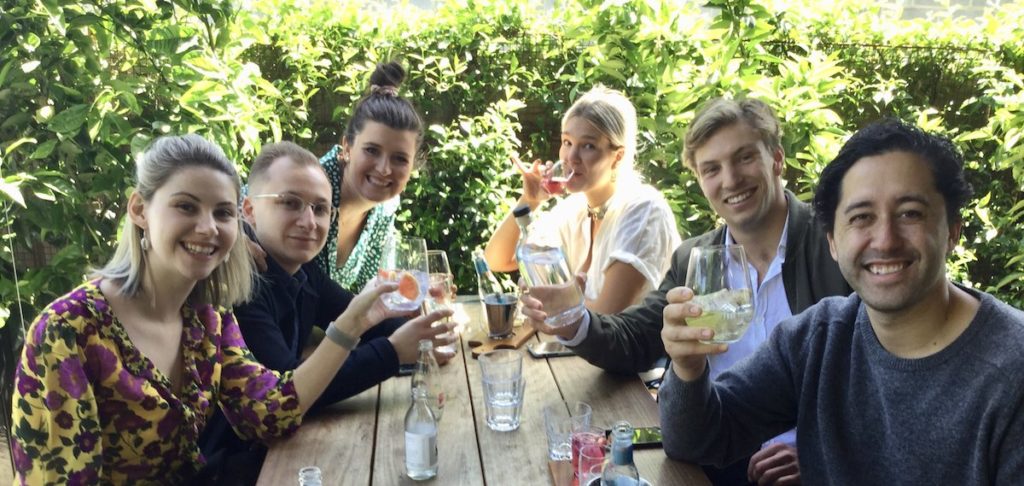 The weather was perfect so the group took their tasting paddles out to the garden area and enjoyed their drinks – so much – they were forced (yes forced) to order more – and gin cocktails became the order of the day!
By now it was time for lunch, so we drove them up through the town of Healesville to Innocent Bystander, Brown Brothers' winery within the town itself, that has a great reputation for wood fired pizza, paella and wine served on tap as tho they were pulling a pint on draft!  It never ceases to delight people.  Jaki and her friends had a super lunch and tasting 'on tap' as you can see.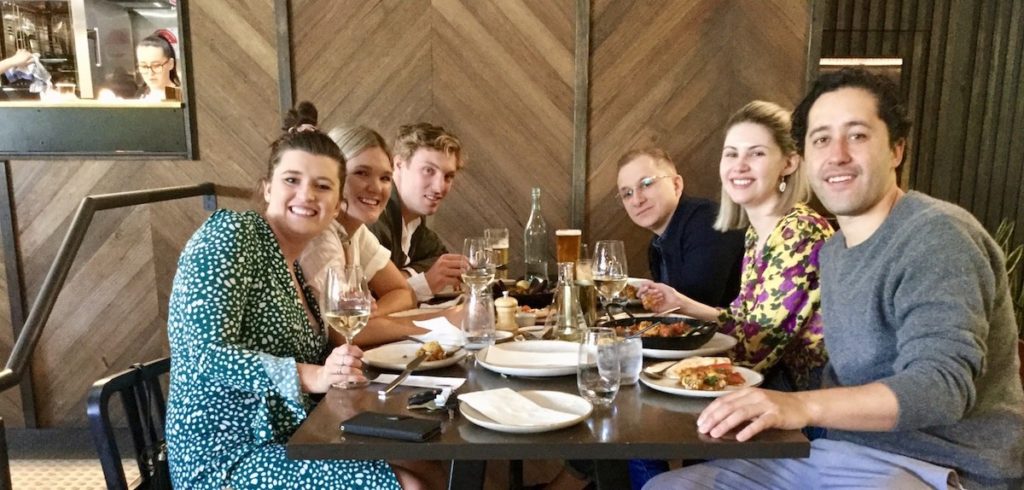 After lunch we drove them up to Helen & Joey's winery, a 200-acre property set well back from the road with stunning views, a fabulous outside deck and of course Bruce, the unicorn!  Not only are their wines award-winning, and their staff (including owners Helen & Joey) incredibly friendly and knowledgeable, their unicorn too has earned quite a name for himself and we get people enquiring if we can include a visit to 'that winery with the unicorn' on their tour!
Jaki's group soon made friends with Bruce and he posed patiently with them as they climbed on his back for a photo!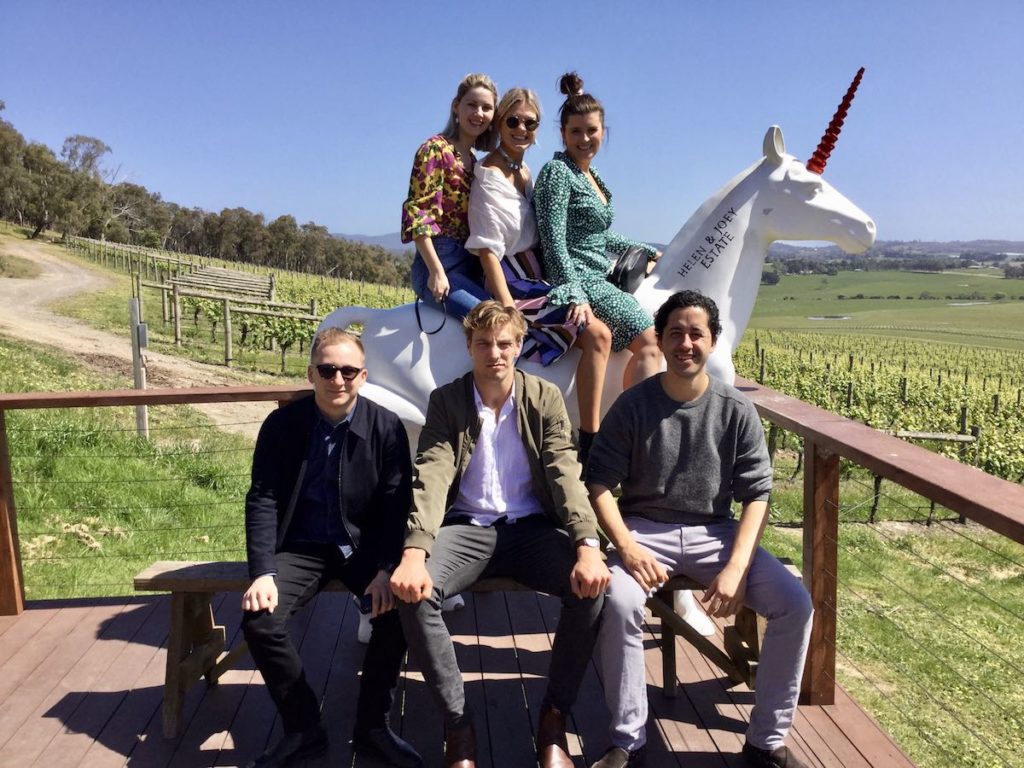 After a lovely time at Helen & Joeys, our final tasting for the day, having so far managed tastings of sparkling, gin and wine, was over the road at Meletos, at Napoleone Brewery where the group enjoyed a local Yarra Valley craft cider and beer tasting paddle.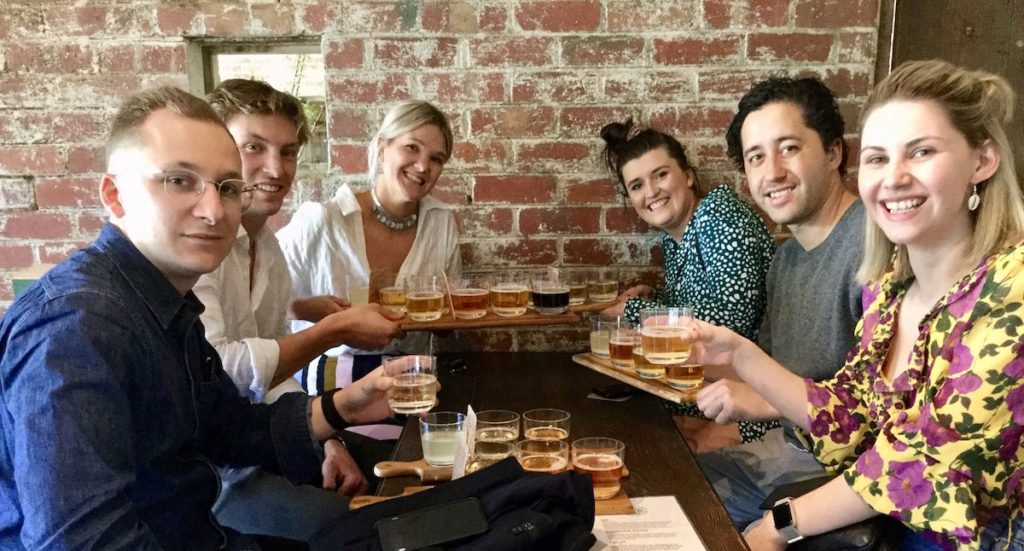 The group enjoyed a relaxing time over their paddles and enjoyed catching up on all each others' news and were looking forward to carrying on the revelling that evening when we dropped them back in Richmond.
A tour like this is the perfect way to catch up with friends – none of you are the designated driver, or having to keep an eye on the time, or rushing to get to your next tasting on time – you're just able to hang out, catch up, laugh and reminisce, while exploring a new region and trying their wines and spirits.  If this sounds like something you'd be interested in – fill out our tour questionnaire, as we only take you to places that you are interested in – that's the beauty of a personalised private tour of the Yarra Valley with Tour the Valley.