The best way to try Yarra Valley Wines is on a private tour with 9 of your friends – and that's exactly what Dave did, and they explored and sipped their way around the Yarra Valley.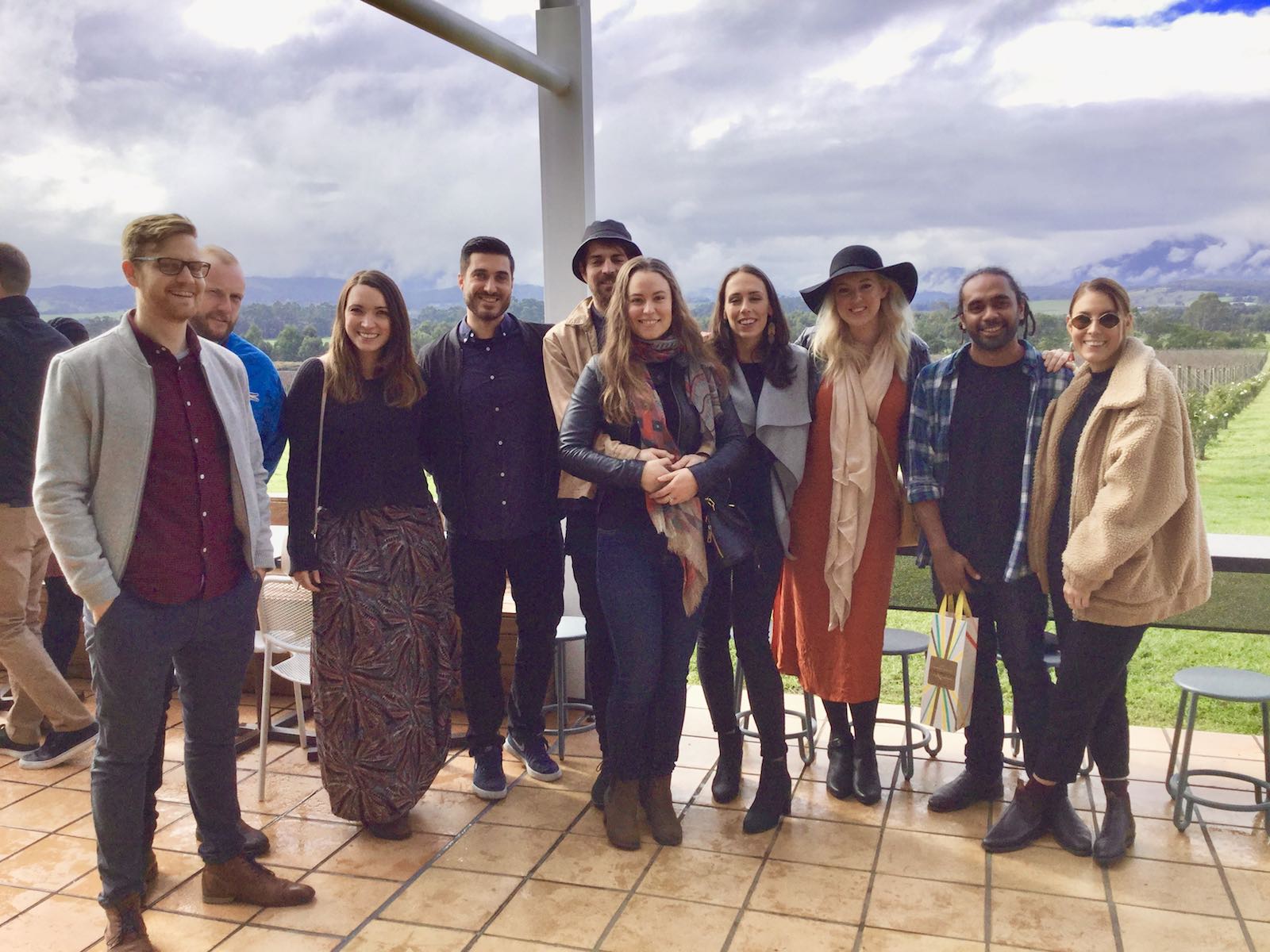 They started their tour at Chandon with a glass of fizz
And what a great way to start the day, with a sparkling tasting, plus they also got to look around the cellar and infamous Riddling Room.  Chandon is an impressive place to start a tour, as it has a beautiful tree-lined driveway, lovely old buildings, expansive views, and of course it's steeped in heritage from the famous French champagne house Moet & Chandon.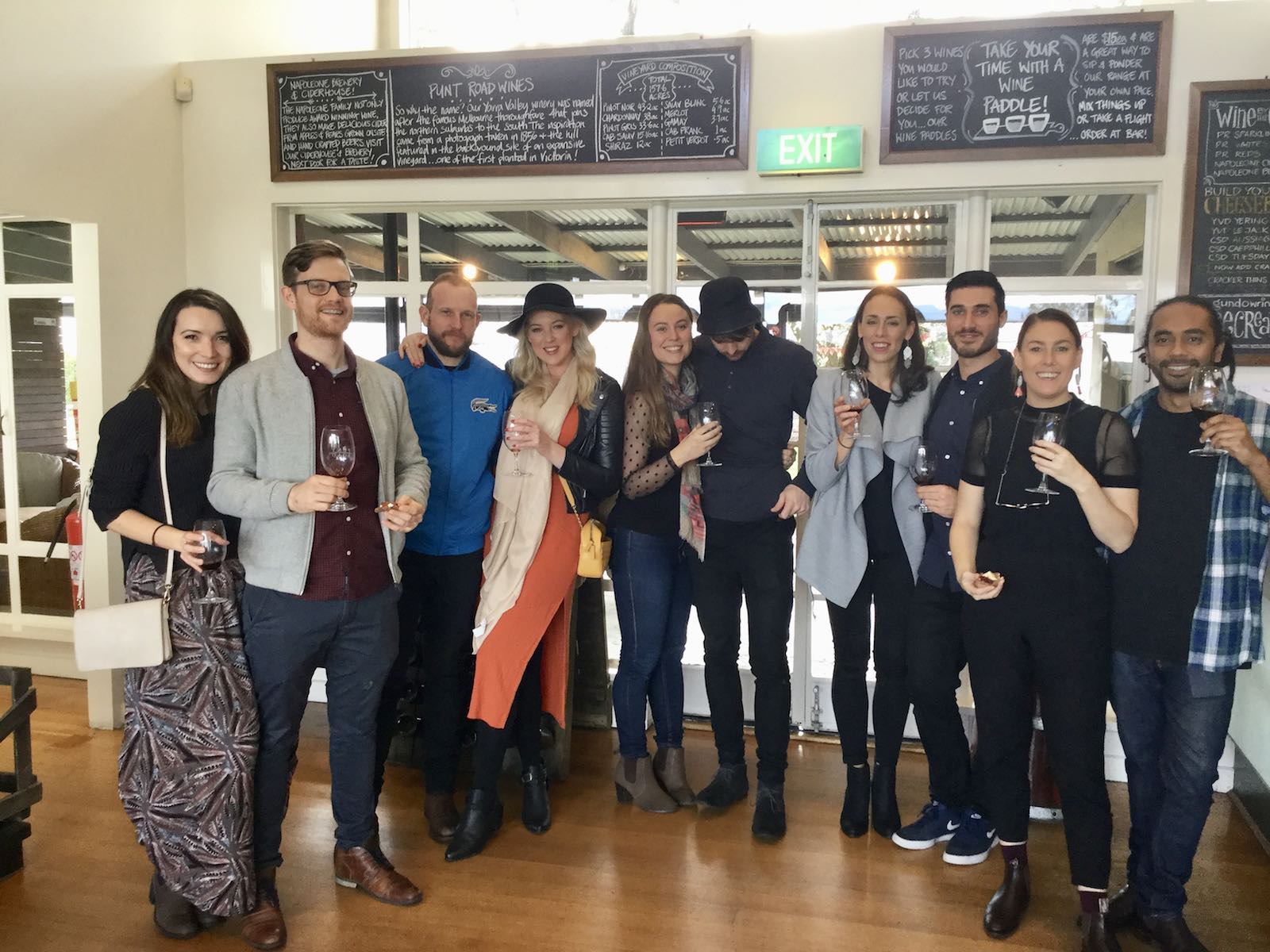 After their sparkling, the group had decided on Punt Road Winery next, for a wine tasting in the cellar door and a cheese platter, to keep them going until lunch.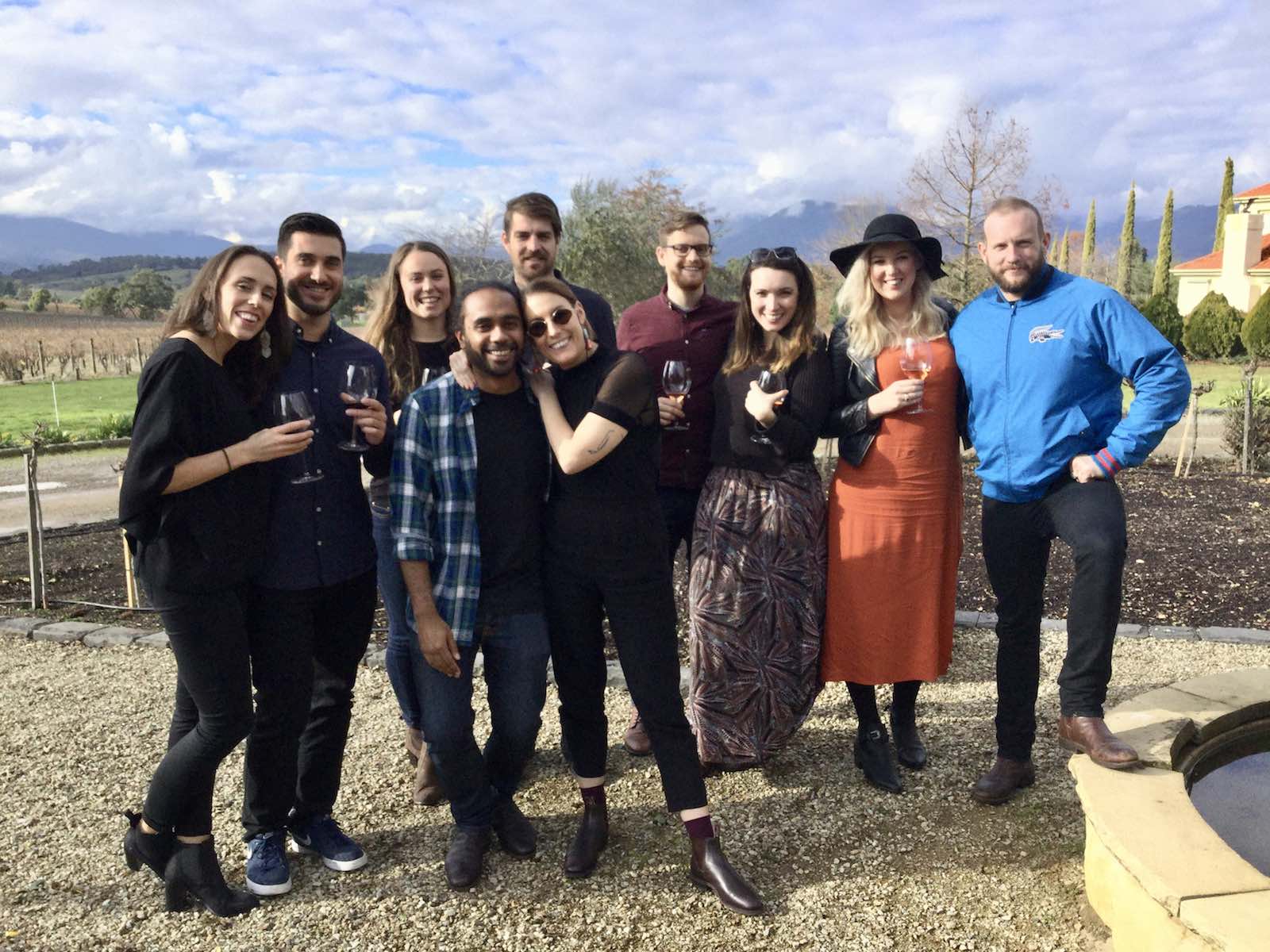 Before their 2-course lunch at Tokar Estate winery, the group enjoyed a wine tasting of Tokar's wines, to help them choose which wines to have with lunch.  It was a great opportunity for them to relax together and catch up over a sumptuous lunch.  Dietary requirements had been discussed prior so no-one had to worry which was good and everyone had a lovely time.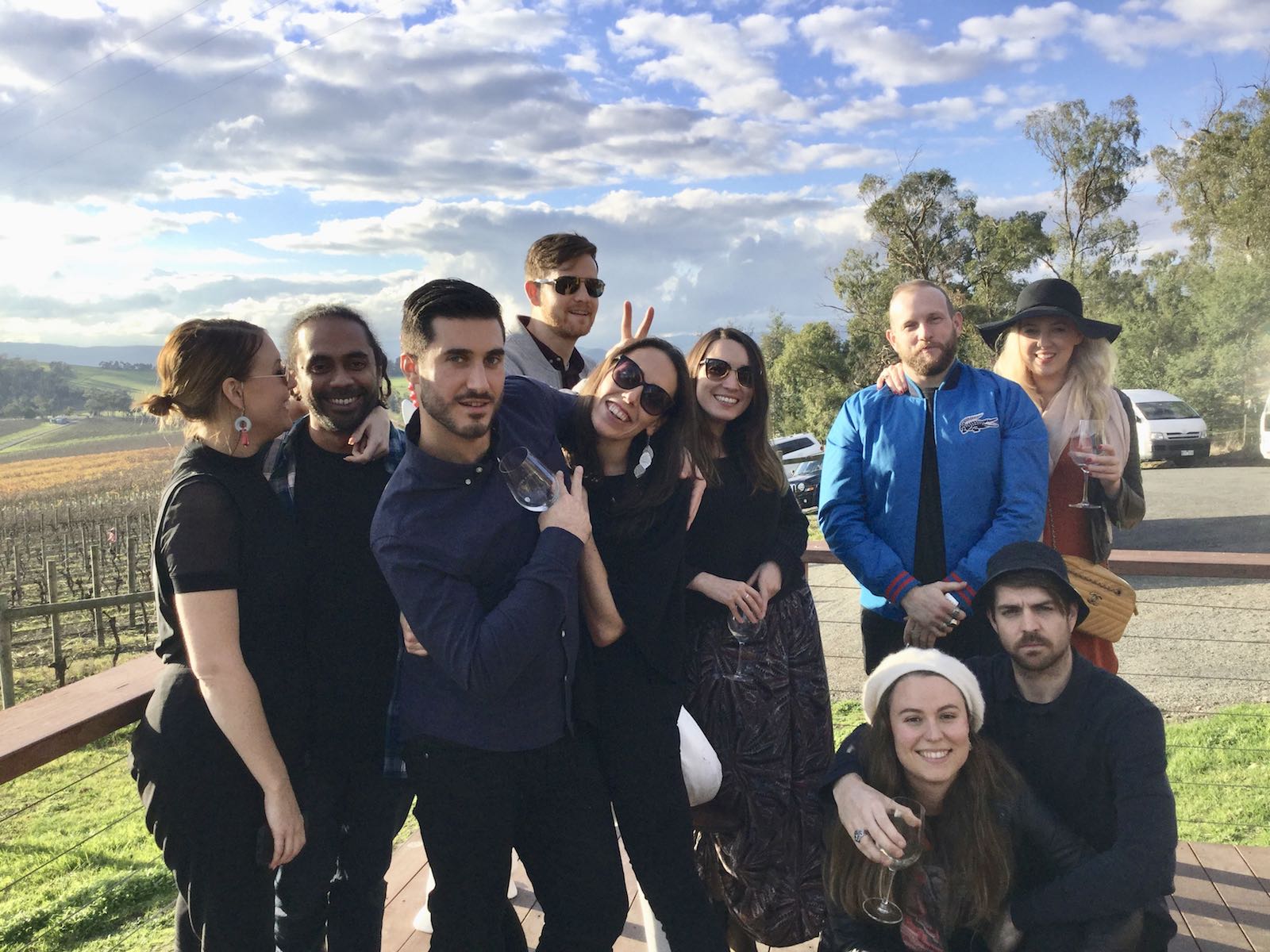 After lunch, John took them to Helen & Joeys for their final wine tasting (and compulsory rides on unicorns – you can just spot the white leg of the unicorn in this picture!!) before getting them back to Melbourne CBD by 6pm.
The friends had a super day, so much so, Dave left two 5-star reviews for us on google and Tripadvisor before we'd even had a chance to edit their photos and write this blog!
If you would like to find out more about a Yarra Valley tour for your own group – give us a call on(03) 5962 5940 or contact us via our website.