Anna and Simon celebrated their wedding anniversary in the Yarra Valley with a private winery tour just for the two of them and got to sample local Yarra Valley wine, gin, beer & cider!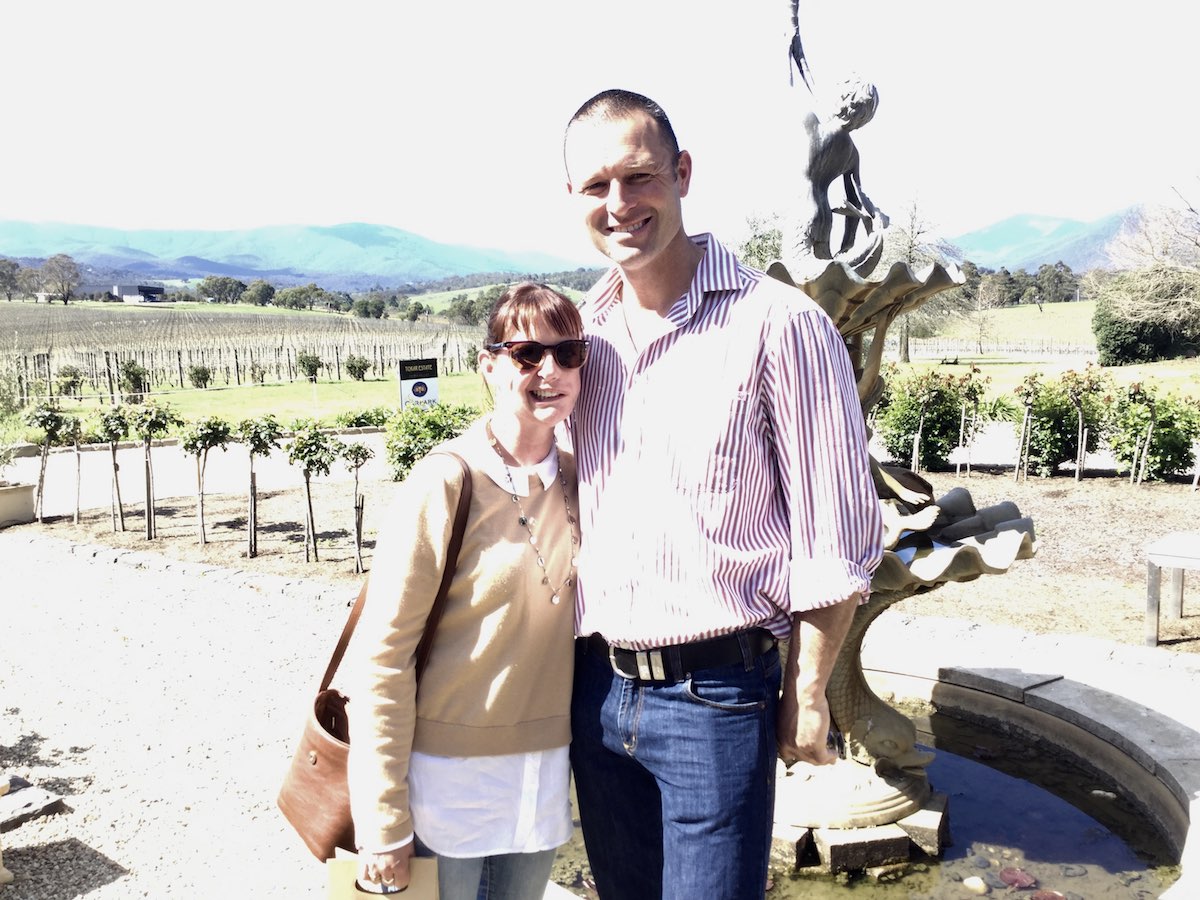 Away from the farm and the children for a few days – bliss
Anna and Simon had left behind their busy lives running their sheep property in Violet Town and were celebrating their wedding anniversary with a stay in Healesville's RACV.
John collected them from the RACV and took them to Yering Station for their first wine tasting of the day in their gorgeous cellar door / art space and it was a stunning day for them to see the historic buildings and grounds of Yering in all its glory, the views were sensational.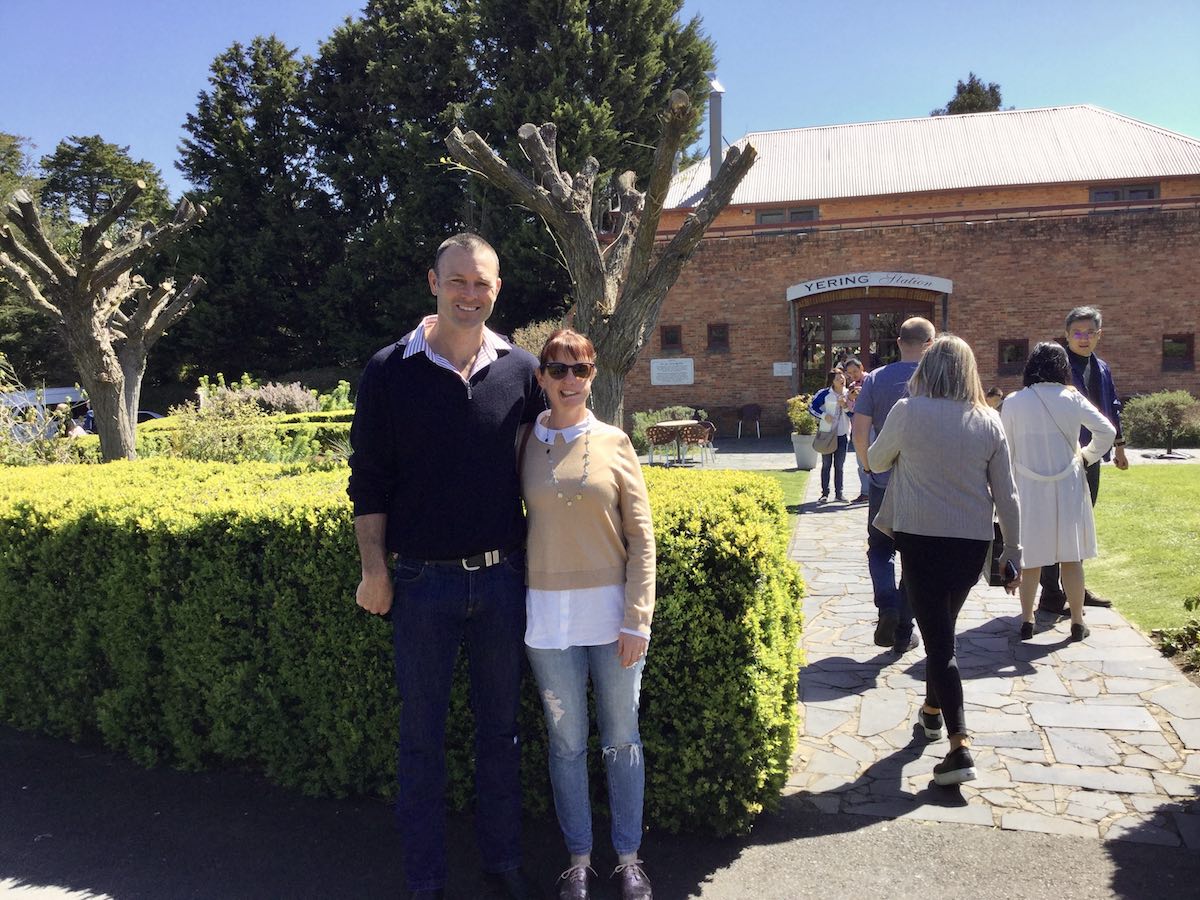 They then drove over to Healesville to the infamous Four Pillars Gin distillery where they had a great informative and fun tasting with Heather and bought some bottles to take back to the farm to enjoy at a later date.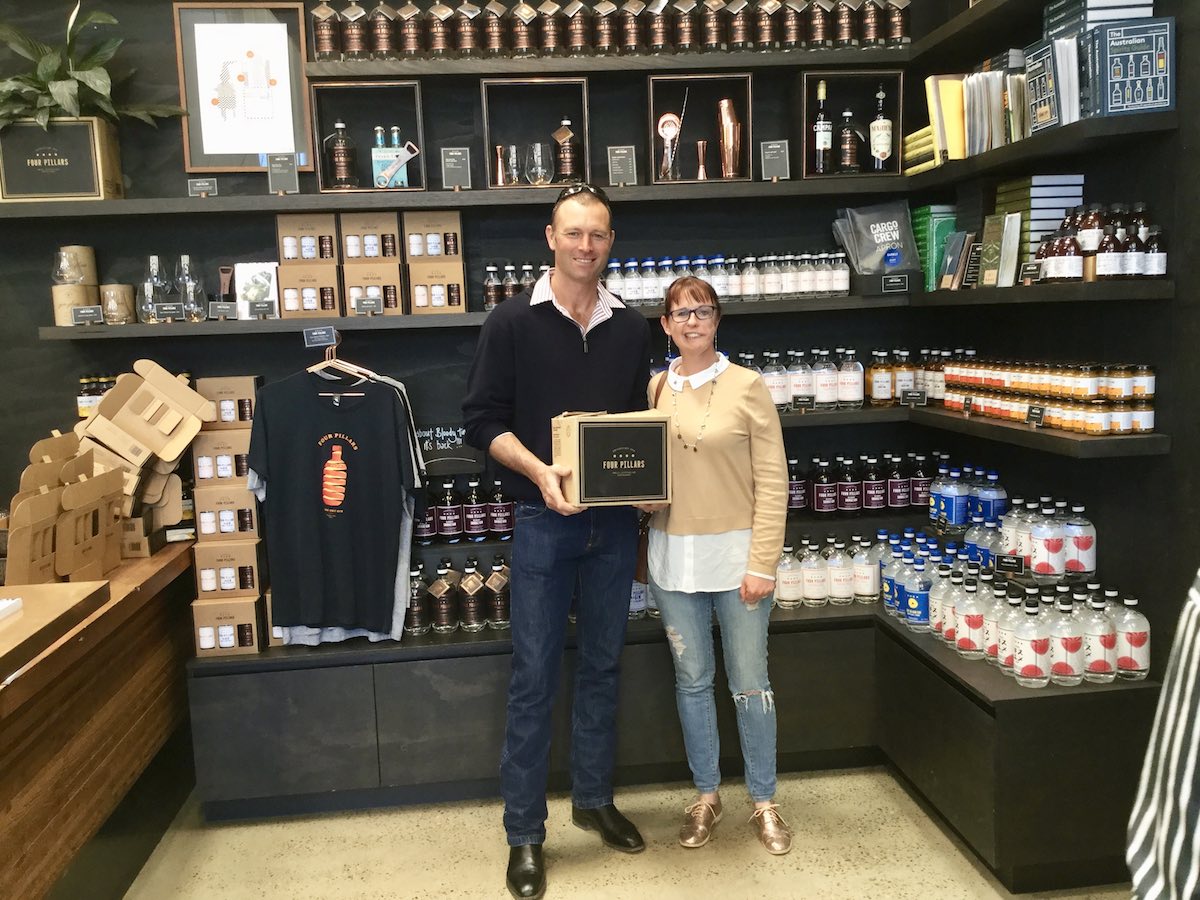 We were lucky enough on arrival at Tokar Estate to introduce Rita Tokar, owner of the restaurant/winery, who chatted to Anna and Simon about their wines and the history of the property, as they did their next wine tasting to choose their wine to enjoy with their two-course lunch.
After a lovely relaxing lunch, John whisked the pair up the road to Helen & Joey's winery where the unicorns were calling to them and they enjoyed another wine tasting on the deck with Bruce the unicorn and took in their extraordinary views across the valley.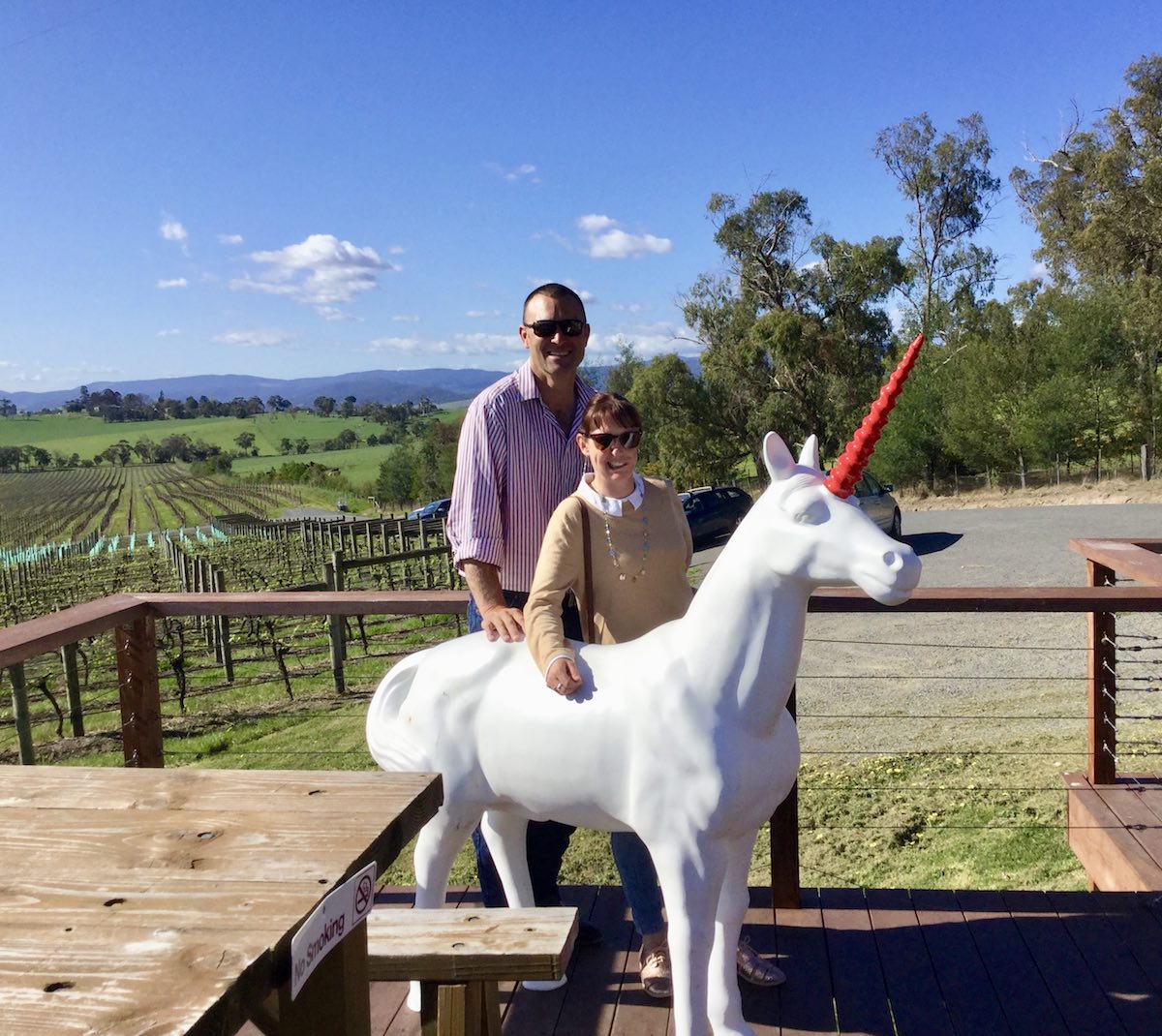 For their final tasting for the day, John took them to Meletos where they enjoyed a tasting paddle of Napoleone cider and beer and worked out that they had managed to taste local Yarra Valley made gin, wine, beer and cider as well as local produce (lunch) on their private Yarra Valley tour which is pretty impressive.  AND they were still standing/talking!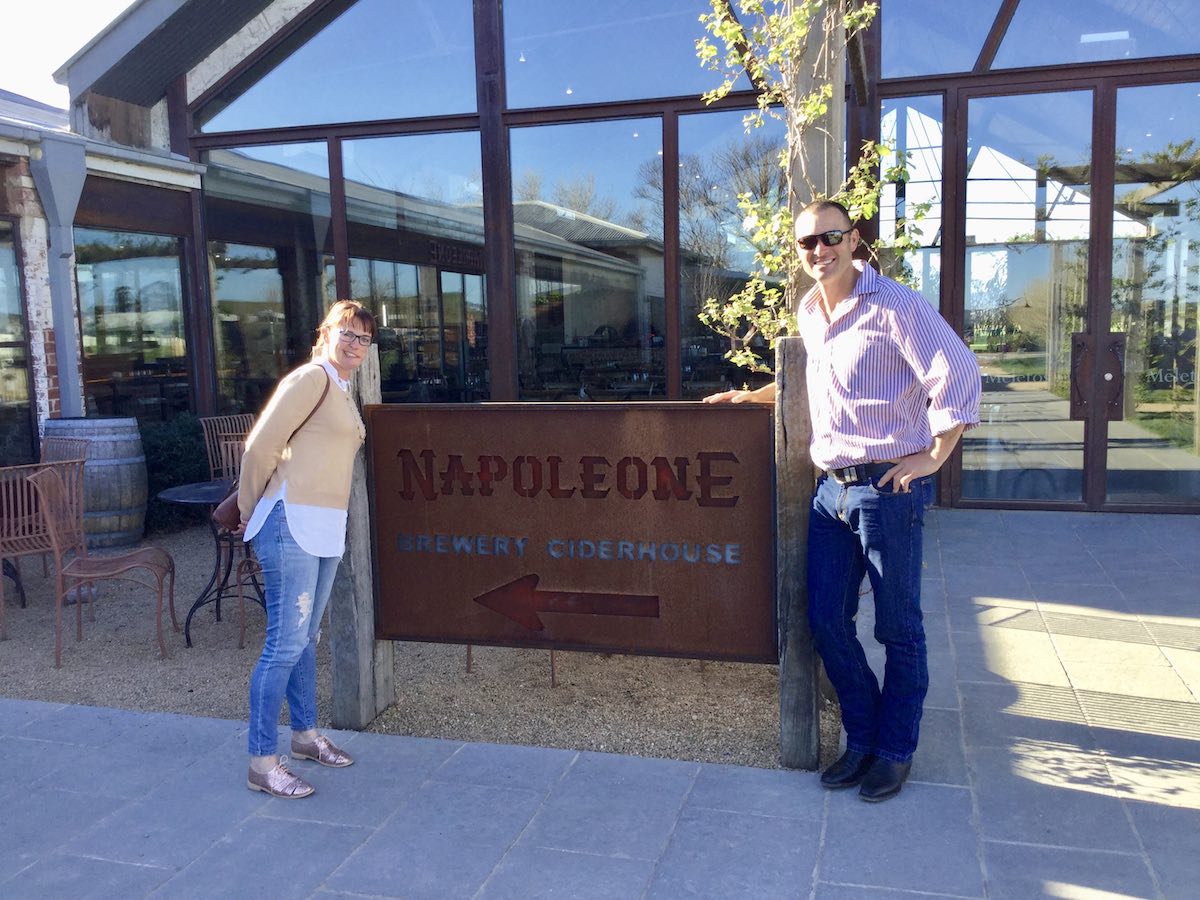 John drove them back to the RACV where they met up with Joan Lloyd (the better half of John Lloyd from Tour the Valley) and enjoyed a final drink together sitting out in the wonderful sunshine, talking about the great day they'd just had.
We hope when they are next in need of a break from running their sheep property, they will come and let us show them more of the Yarra Valley & Dandenong Ranges.
If you like the idea of a private tour just for the two of you or are celebrating a special occasion such as a Anna and Simon were, let us know and we can start putting together an itinerary for you showing you your various options.  After all, our tours are all tailor made just for you, so you get to see and experience exactly what interests you, at your pace.