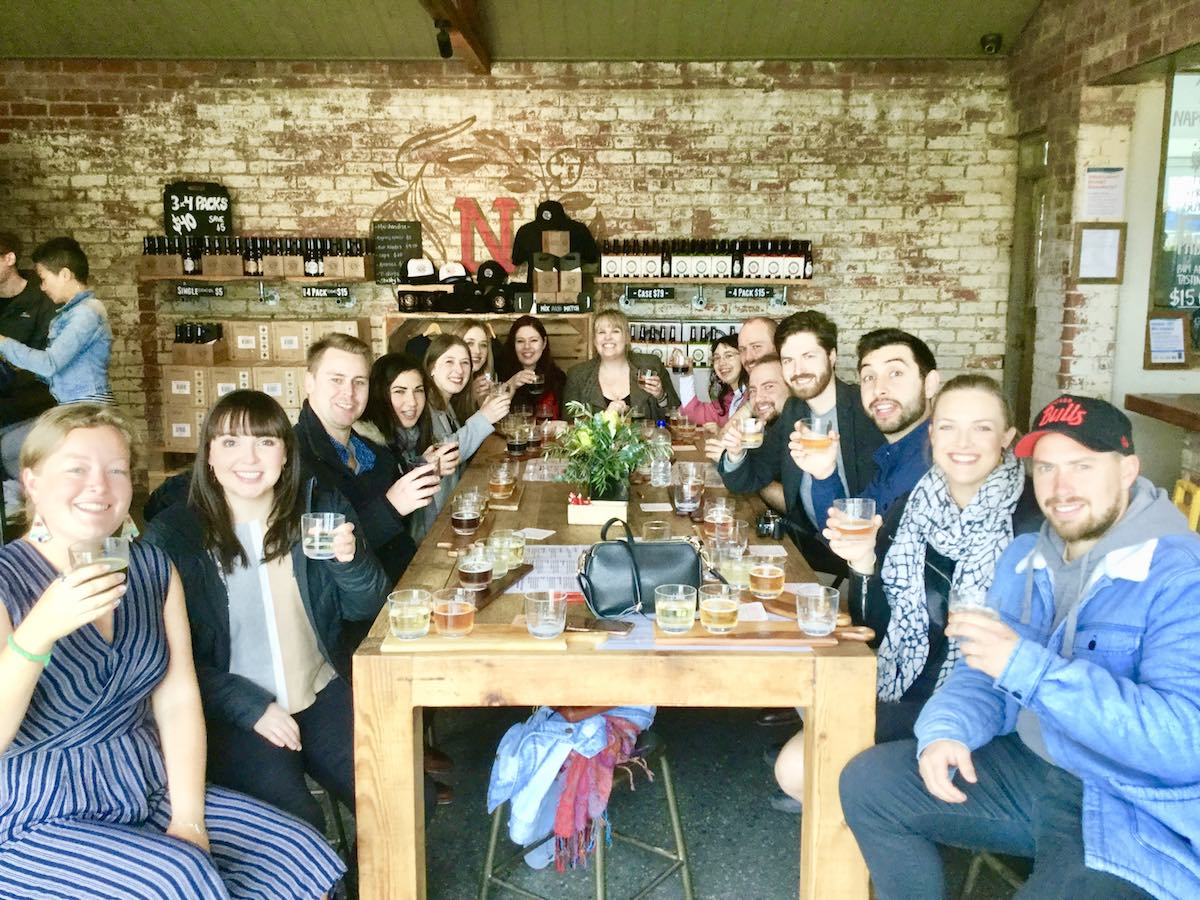 Looking quite at home in a brewery!
After their tasting paddle, it was time to head off for lunch at Healesville's Innocent Bystander where everyone happily tucked into their delicious wood fired pizzas and paella, washed down with a glass of something from the bar.  Their wines are served 'on tap' like a beer which is quite unusual and rather different!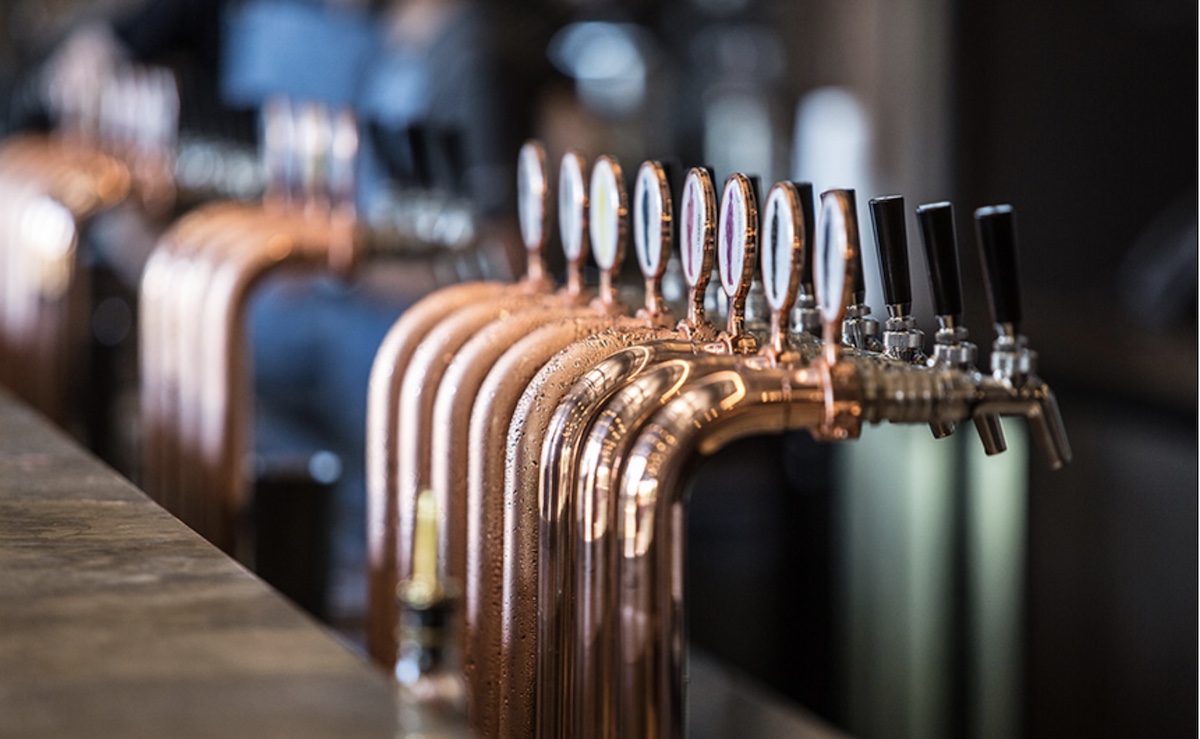 Here's the group posing outside Innocent Bystander – with a group of 15, you always get someone who blinks!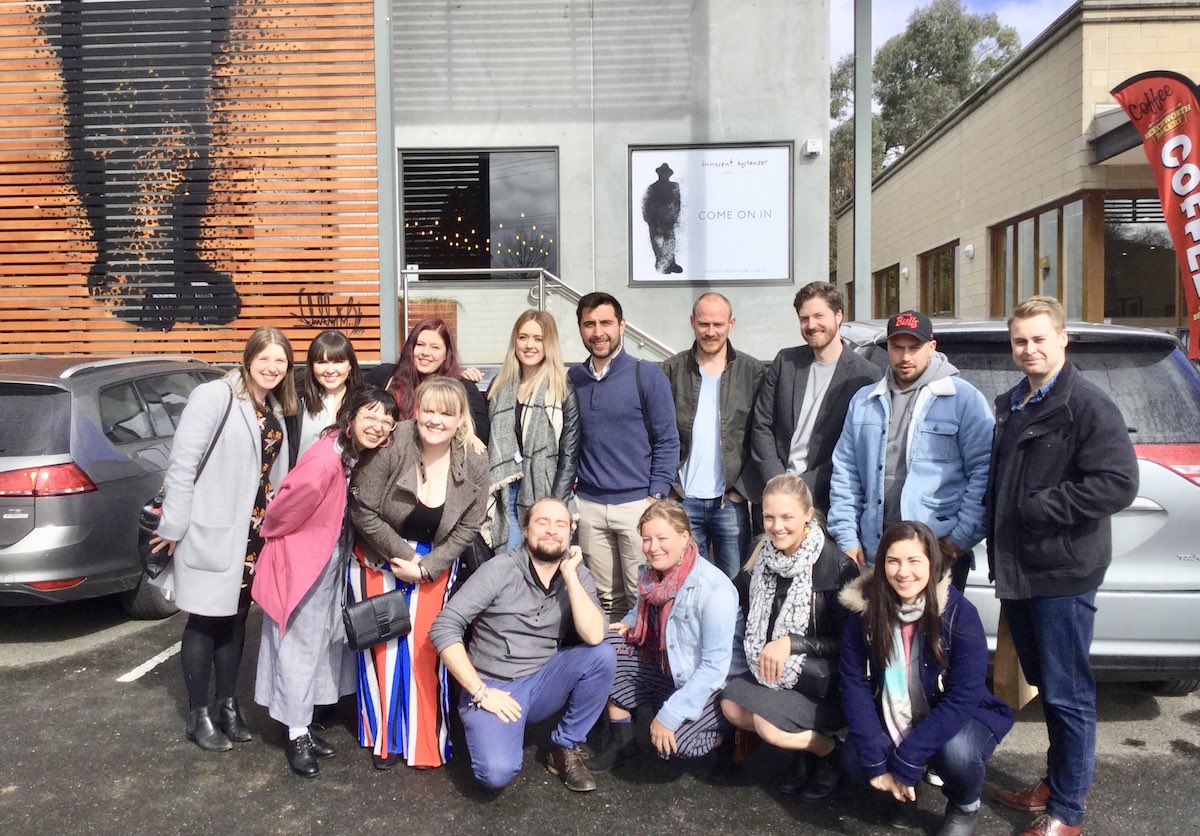 After lunch John made time to scoot on over to Greenstone Winery near Steels Creek for the group to enjoy a final wine tasting before heading back to the city.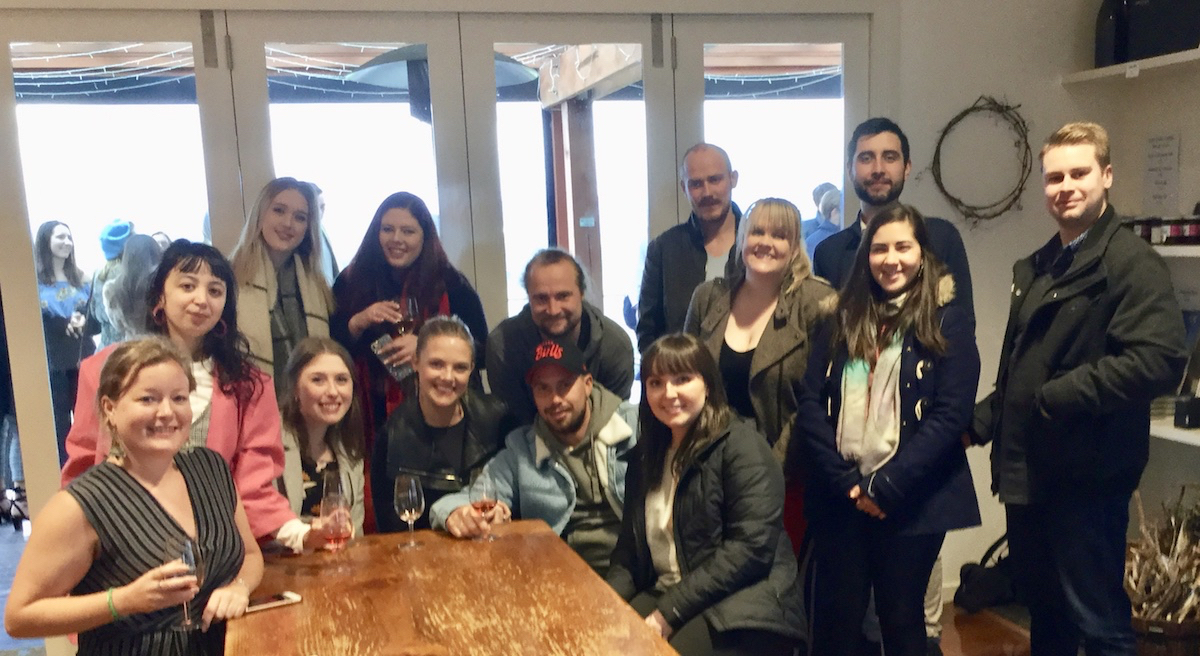 If YOU have a special occasion coming up that you'd like to mark in a personal way – fill out our tour questionnaire and once we have all your information we'll put together some suggestions and get the ball rolling with some quotes for you.  Everything is possible – as this is a private Yarra Valley tour created just for you and your group.