It was a chilly August day in the Yarra Valley – perfect for a rugged up convertible tour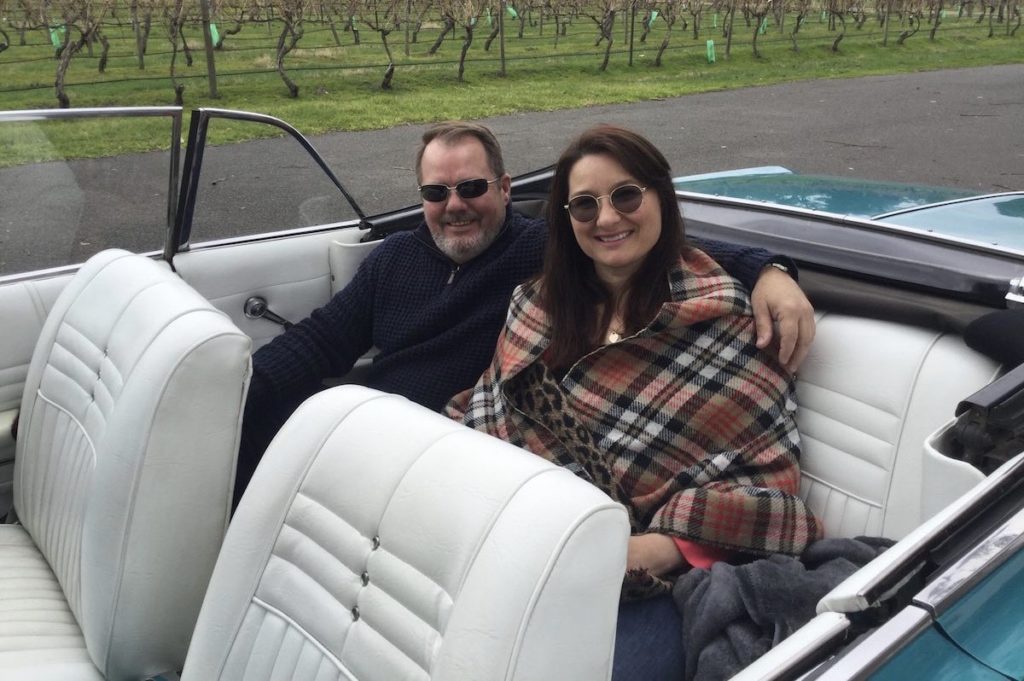 The ultimate in winter touring: top down, rugged up warm
These two were in need of a break – and we all know that feeling.  Nothing beats a getaway, new scenery for your mind to focus on, a complete escape from the day to day of everyday life.  And cruising around the vineyards of the Yarra Valley in the back seat of the vintage Chevy, proved to be just the ticket – perfect for the soul.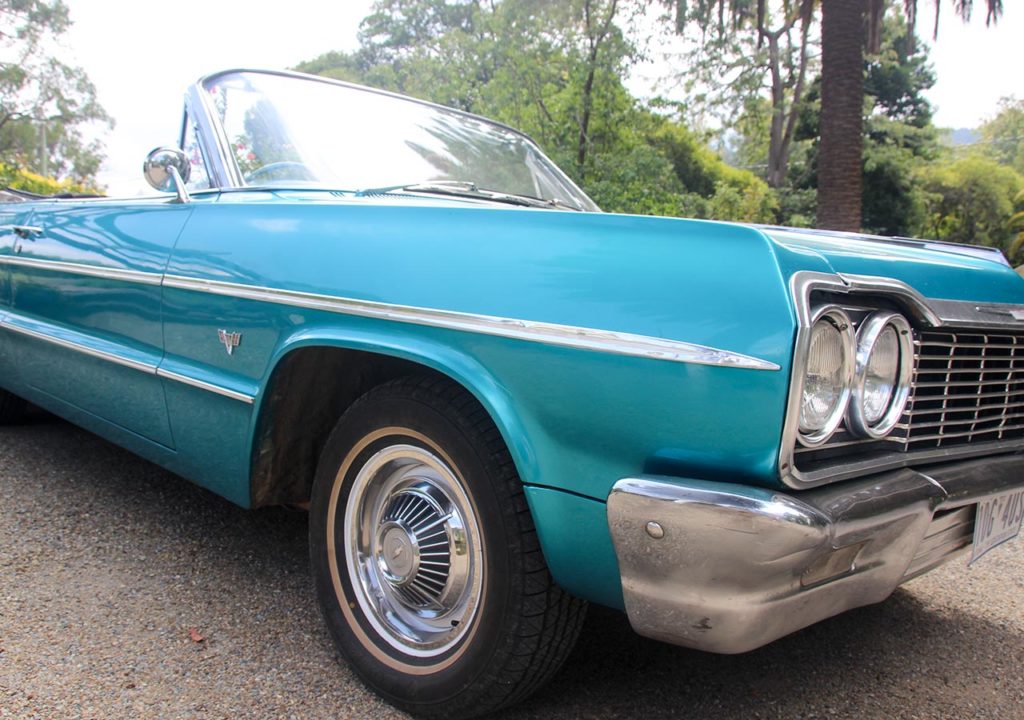 It's a privilege and a nod to yesteryear, to ride in the Chevy – and let's face it, life is about having incredible experiences and making amazing memories – and these two thoroughly enjoyed kicking back in the 64 Chevy for the day as we wended our way gently from winery to winery for tastings.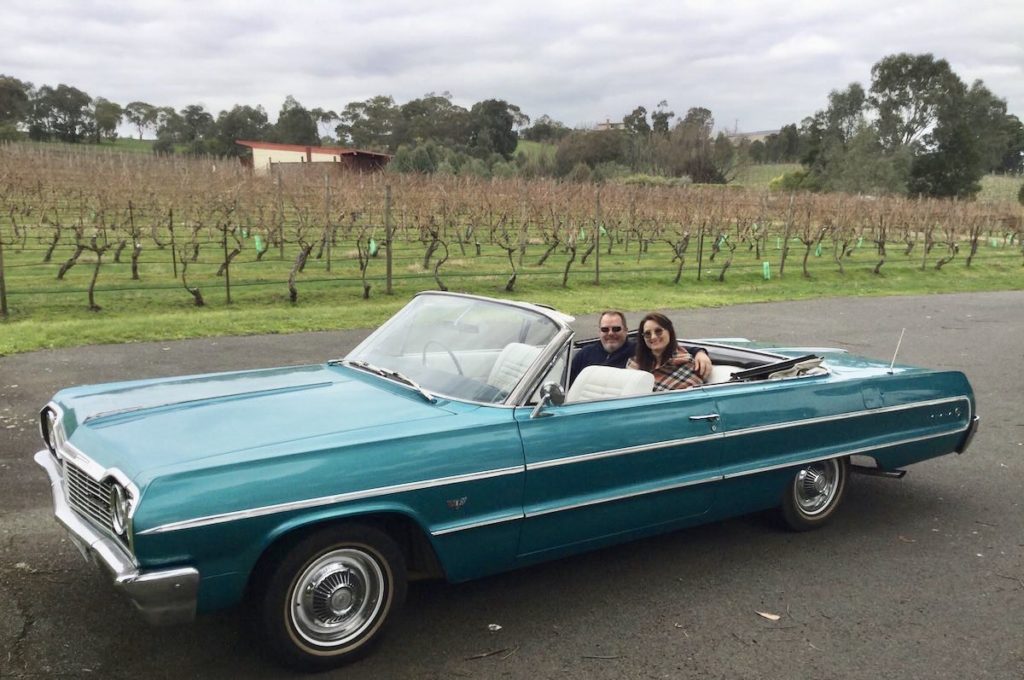 Corniola Wine was a favourite for them – meeting owner and winemaker Vince who shares stories and knowledge happily with visitors to his rustic cellar door.  It's a very Italian tradition to eat some biscuit and cheese as part of a wine tasting, the fat in the cheese coats your mouth, which increases lubrication and decreases the perception of both astringency and sourness.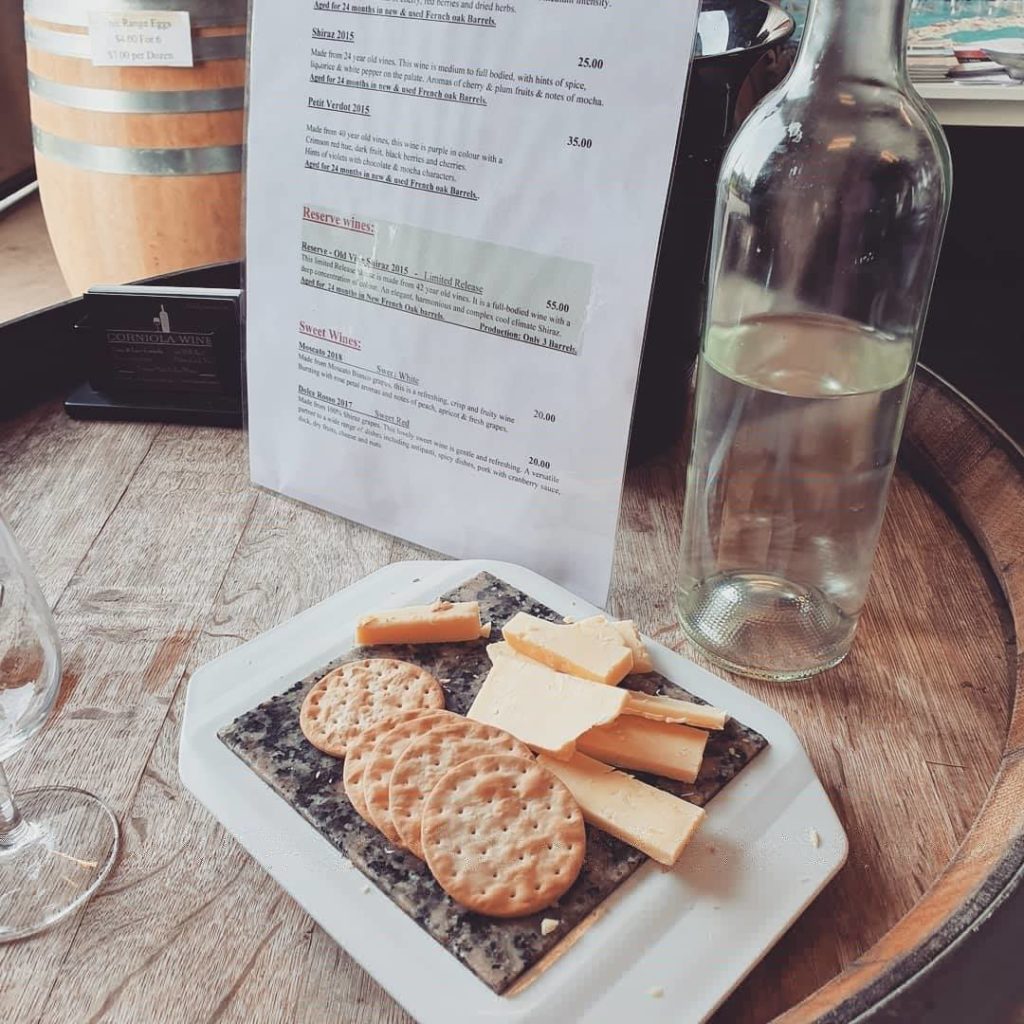 The terroir up around Corniola is reminiscent of a Tuscan scene too with rolling hills and vines as far as the eye can see.  And a view like that is definitely best experienced from the back seat of a Chevy convertible – you are at one with the countryside, breathing in the scent, hearing the sounds, with the breeze in your hair, it's a feeling you're very much alive, in a way you simply don't get when traveling inside a car.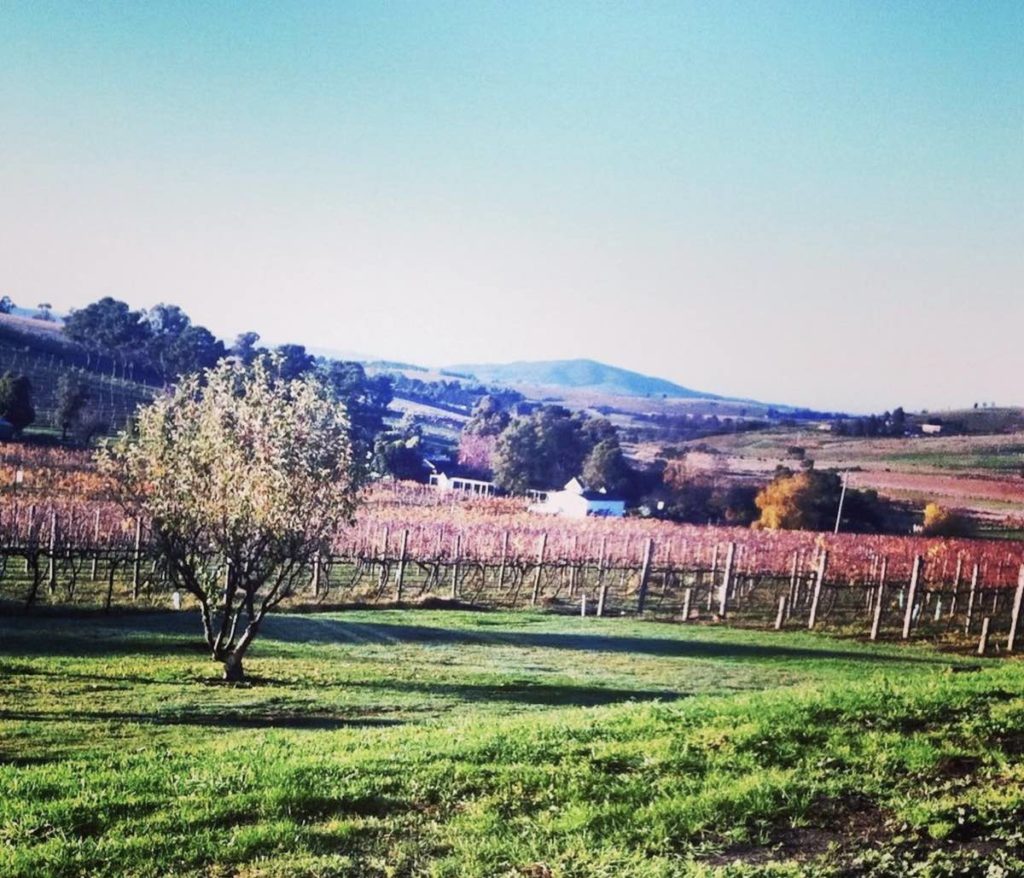 The review they left says it all – "Andrew was absolutely fantastic.  We asked for a relaxing day touring the Yarra Valley with some good local food and wine and that is exactly what we got. Andrew picked us up in his gorgeous 1964 Chevy Impala and took us on a tour of the valley stopping at some hand selected local vineyards for impeccable food and wine tasting. We could have as much or as little involvement in planning the day as we wanted, as it was I handed the reins to Andrew and he did not disappoint. 🍷🍲"
If you're after a brilliant day out exploring the Yarra Valley and want something a bit special – contact us today and let's see if the Chevy is available for you.