James had a terrific 60th birthday enjoying a private tailor-made wine tour with his daughters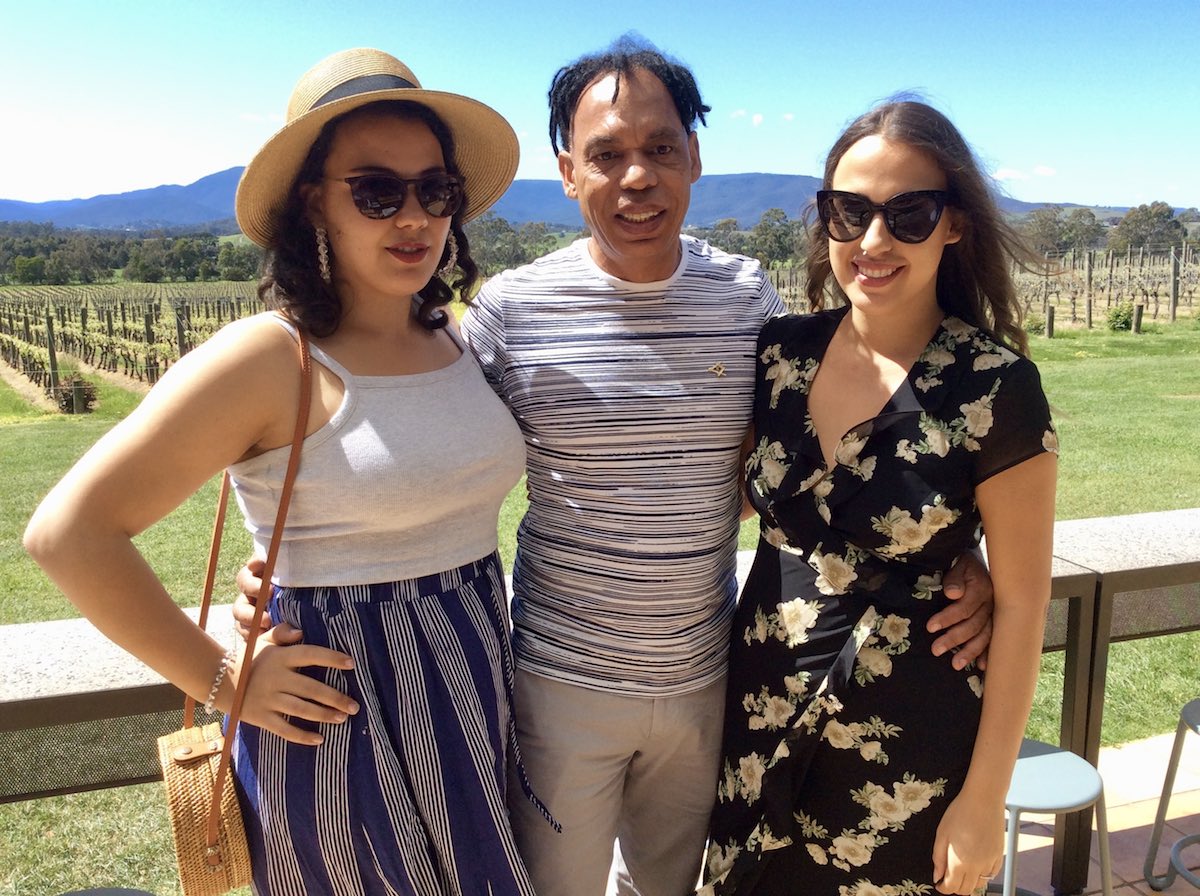 James hadn't visited the Yarra Valley before – we think he's now a convert!
Loving red wines and fortifieds, James fell in love with the wines he tried on his tour and filled the car boot with purchases throughout the day!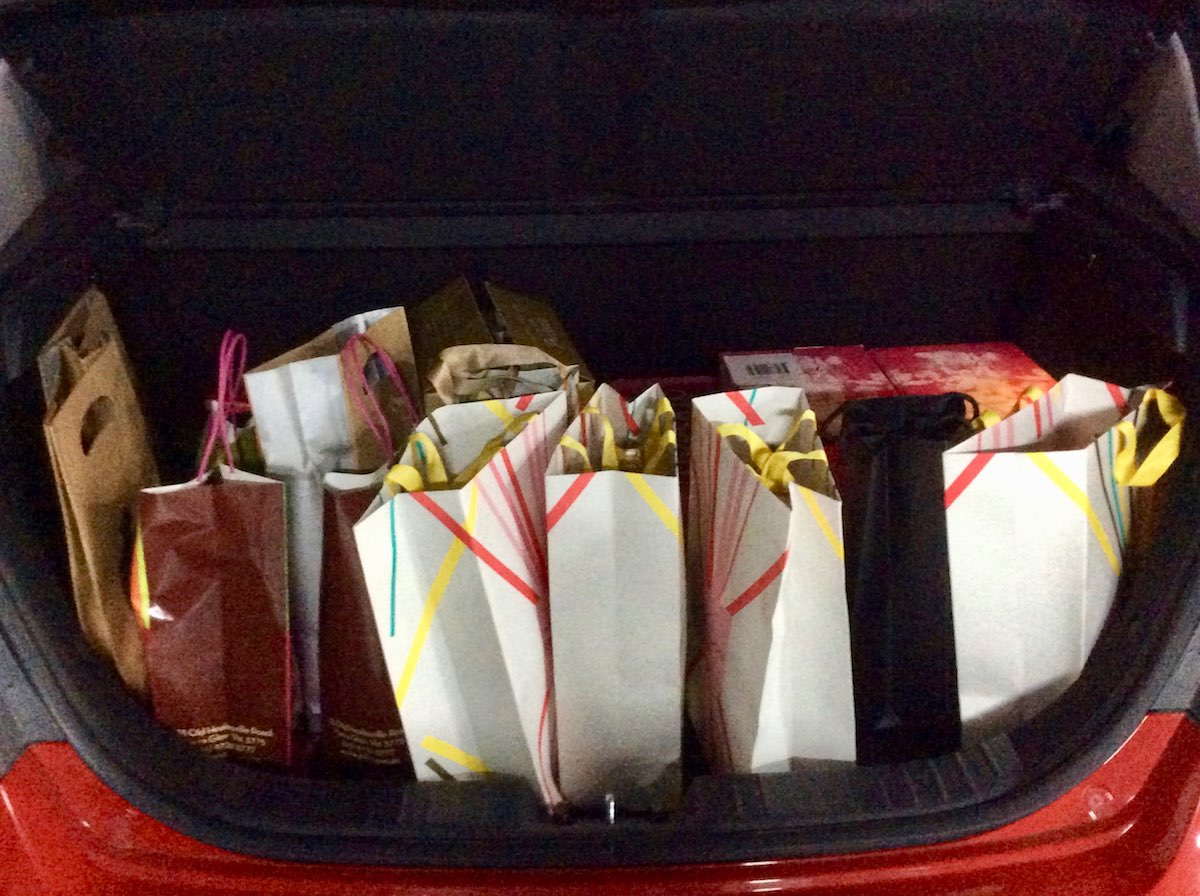 Joan collected James and his two daughters Casey and Elise from their accommodation at Yarra Valley Lodge and took them straight to Chandon to start their day of celebrating in style with a sparkling wine tasting.   When the cellar door hand started describing the varietals to them and James detected a French accent he chatted away easily in French with the Chandon staff member, having grown up in Mauritius until the age of 10 when he moves to Australia!  The liked everything they tried and half filled the car boot with their purchases!
After Chandon Joan took them to Meletos so they could try a Napoleone cider and beer tasting paddle which they loved as well as a browse around the historic buildings and grounds in the Stones/Farmhouse complex.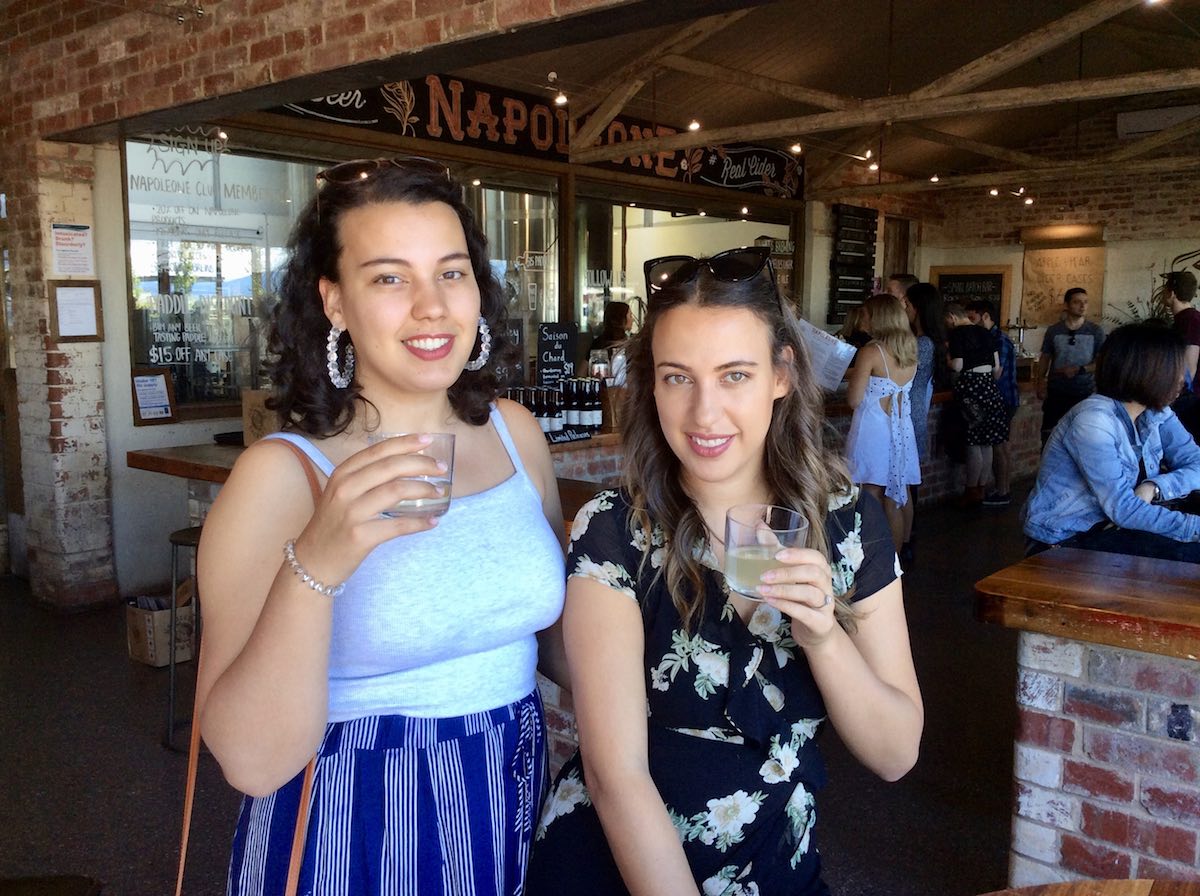 By now it was lunchtime so Joan drove the threesome into Healesville to Innocent Bystander where they loved their 'on tap' wine tasting before lunch.  Elise was particularly taken with the Moscato slushy machine and Joan was relieved it wasn't for sale because it really wouldn't have fitted in the boot alongwith all that wine.  Instead Elise settled for buying a few boxes of Moscato to add to their already impressive wine collection!  They devoured their paella at lunch and loved soaking up the vibe – IB on a Saturday lunchtime is a buzzing place to be – we were happy to be able to make a last minute lunch booking – that's when it pays to be a local!!
In need of something sweet, the next obvious venue to visit was the Chocolaterie with their home-made ice-cream, perfect for such a sunny day, so ice-creams were enjoyed, a meter of chocolate was bought alongwith other choc pressies that somehow managed to be squeezed into the boot, and James declared there was still room for more!!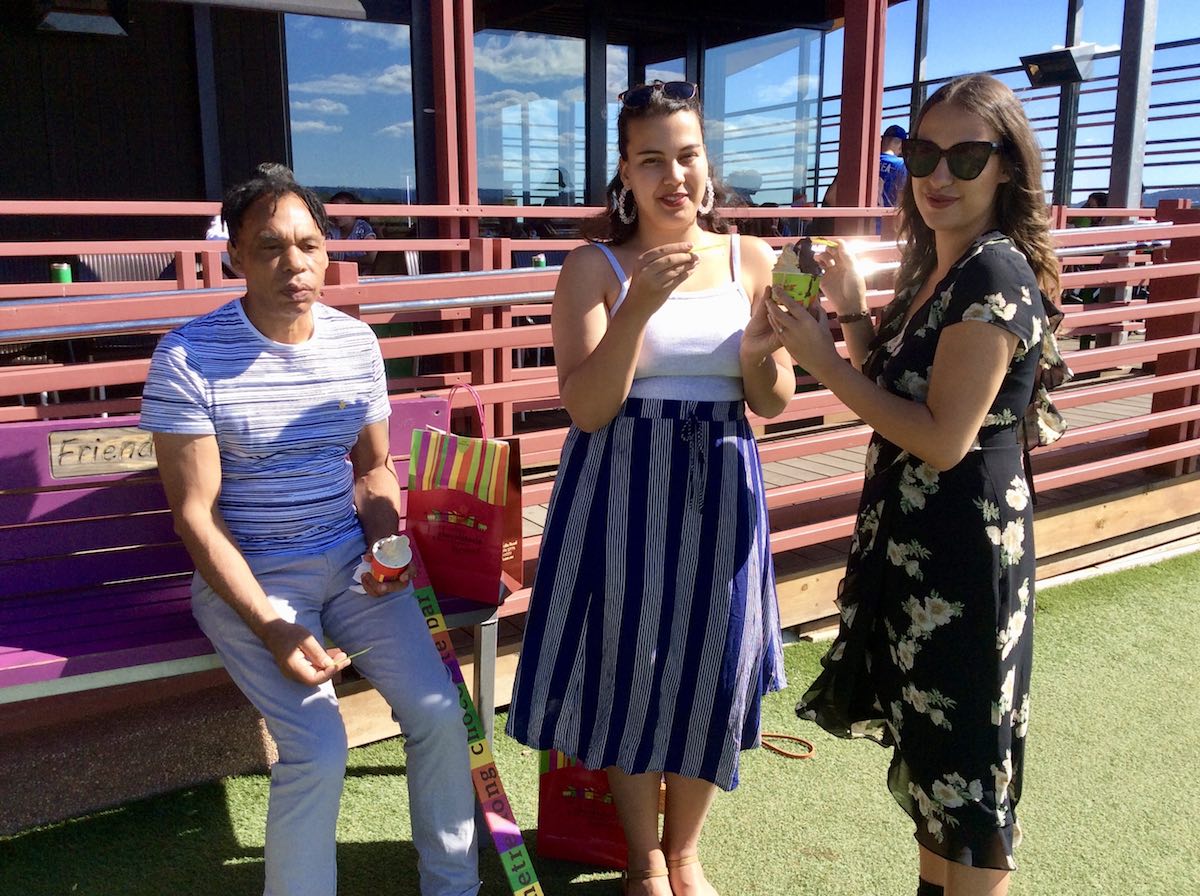 Joan made a quick visit to de Bortoli knowing James would love their Muscat, which he duly did, and purchased a bottle to fit into the space he'd spotted in the boot!
With time for one last quick wine tasting Joan took the lovely family to Punt Road where one last final bottle was purchased just to test the limits of everyone's spacial awareness when it comes to boots filled with wine!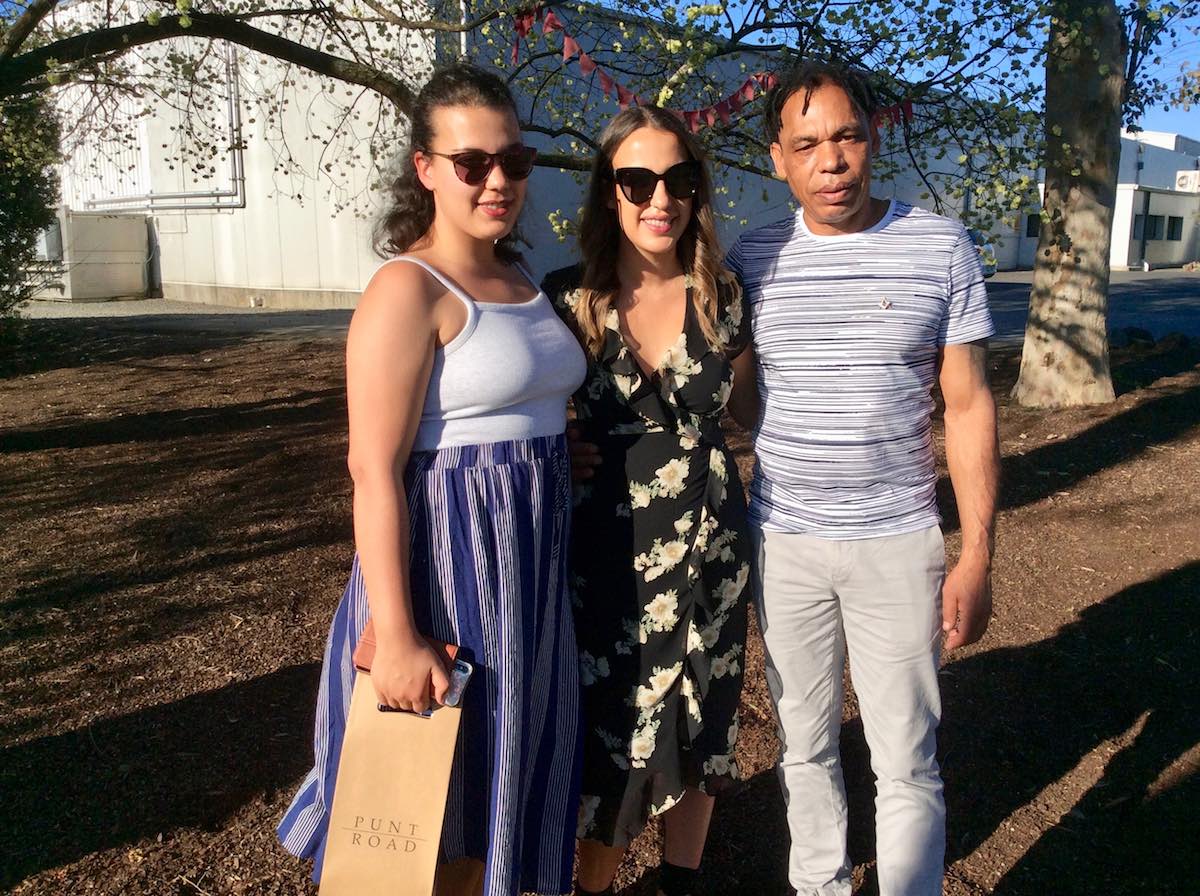 Knowing they had an early start for their balloon ride the following morning, coupled with the clock's changing, Joan had them back to Yarra Valley Lodge by 5pm where they proceeded to transfer the wine booty straight from Joan's car to theirs – to save the embarrassment of lugging such a haul through reception!!
Everyone had had a super day full of sunshine and laughter – what more could a Dad ask for on his 60th!?  We hope they will return to tour with us again one day soon so we can show them many more lovely places in our amazing Yarra Valley.