By the end of their wine tour with us, Erin & Gary had been given 5 free bottles of wine – to celebrate their engagement!!!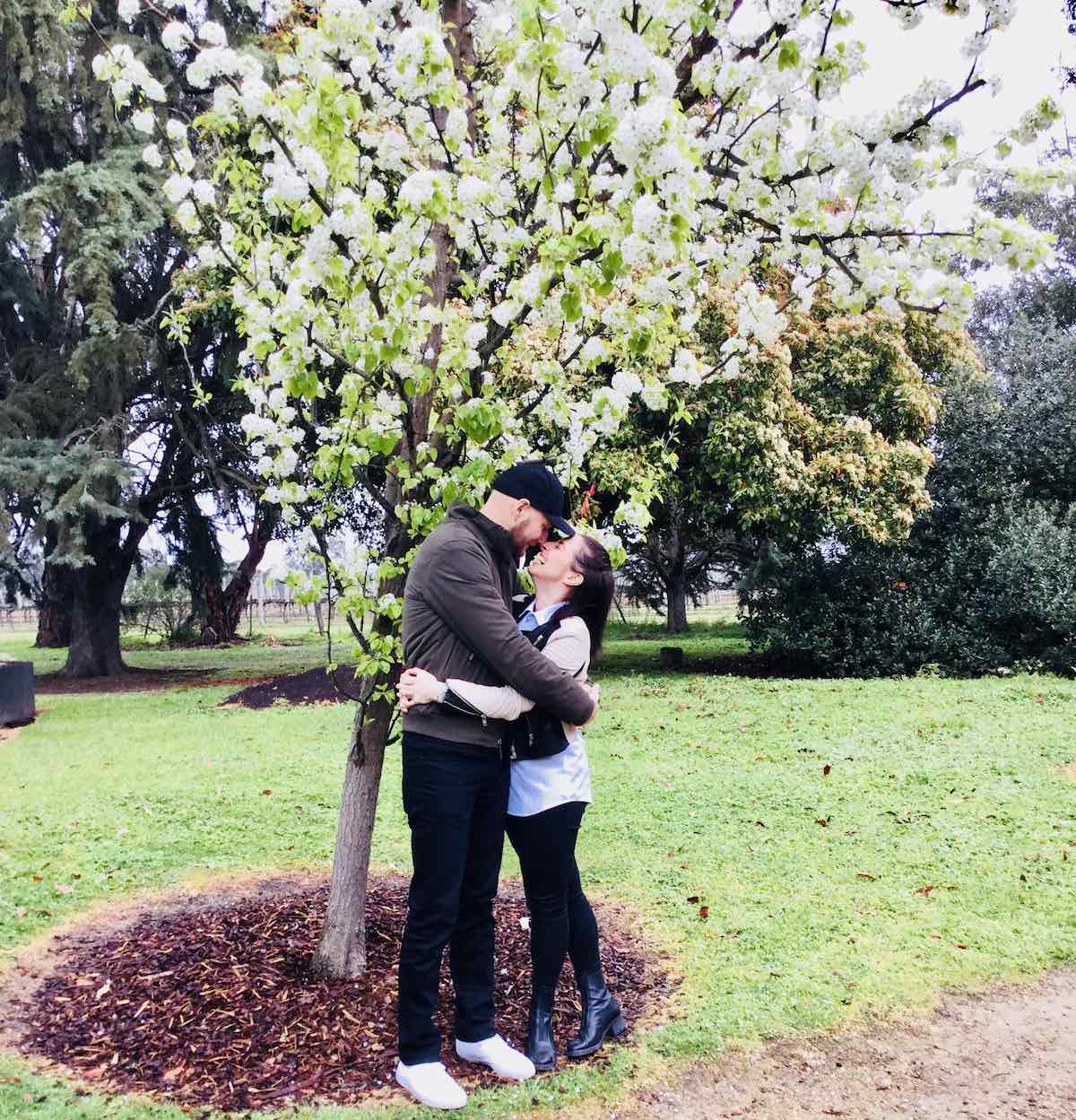 Check out the happy newly engaged couple
Erin & Gary were staying in Wonga Park surrounded by the vines of Kellybrook Winery at a gorgeous airbnb apartment for a few days to celebrate her birthday and had booked a full day's private tour just for the two of them.  When John collected the couple on Friday morning, they excitedly announced they had just got engaged, that very morning!  Gary had popped the question, and produced a ring (so well organised!) and Erin had said yes and the happy pair spent the rest of their day wearing huge beaming smiles and were treated like VIPs at each place we took them to.
John drove the newly engaged pair to their first wine tasting of the day – at Helen & Joey's winery, where they loved their tasting and were bowled over when Jason presented them with a bottle of H&J's dessert wine with their compliments to enjoy later.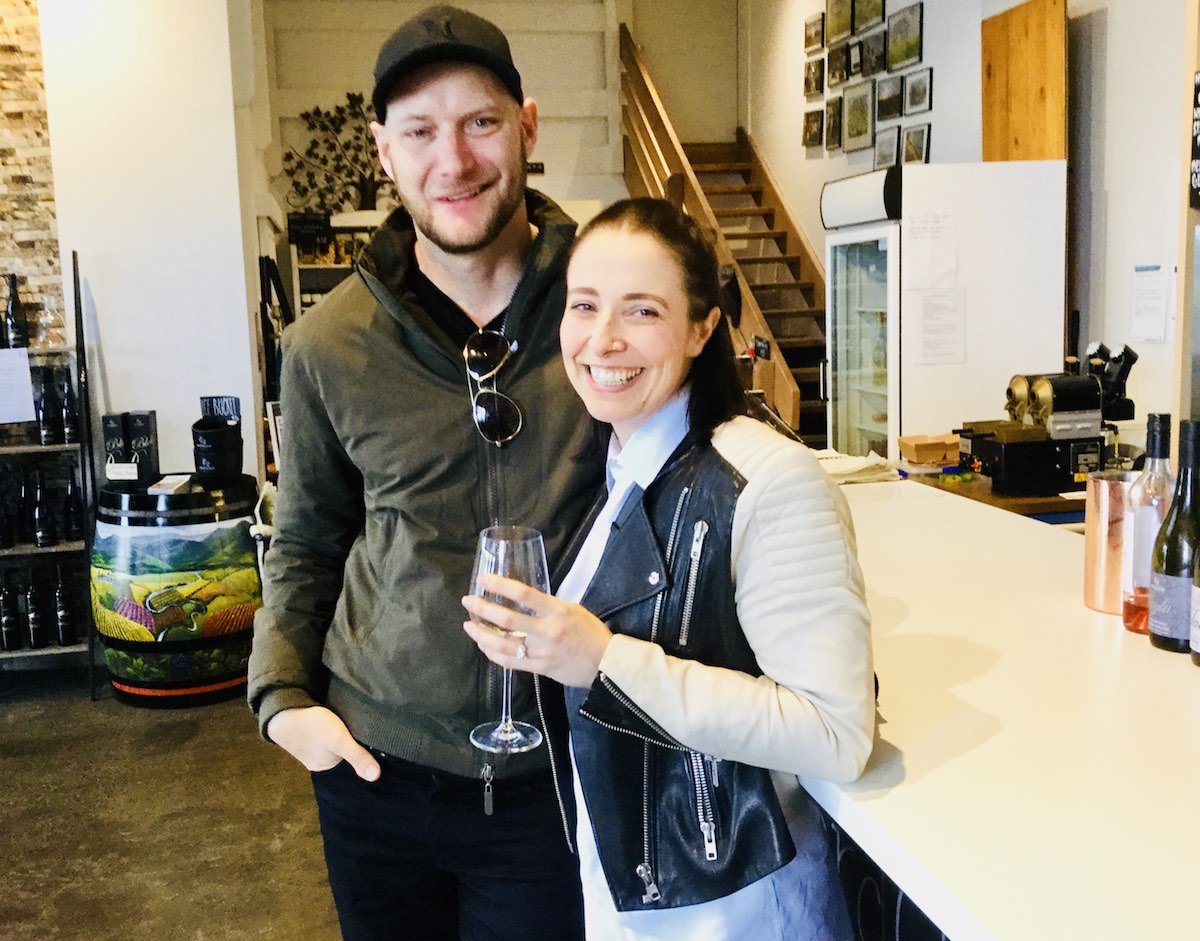 And check out the ring – dazzling away on Erin's finger!
Their next stop on their itinerary was Four Pillars Gin for a gin tasting at their distillery in Healesville which they enjoyed so much they bought a bottle to take home with them.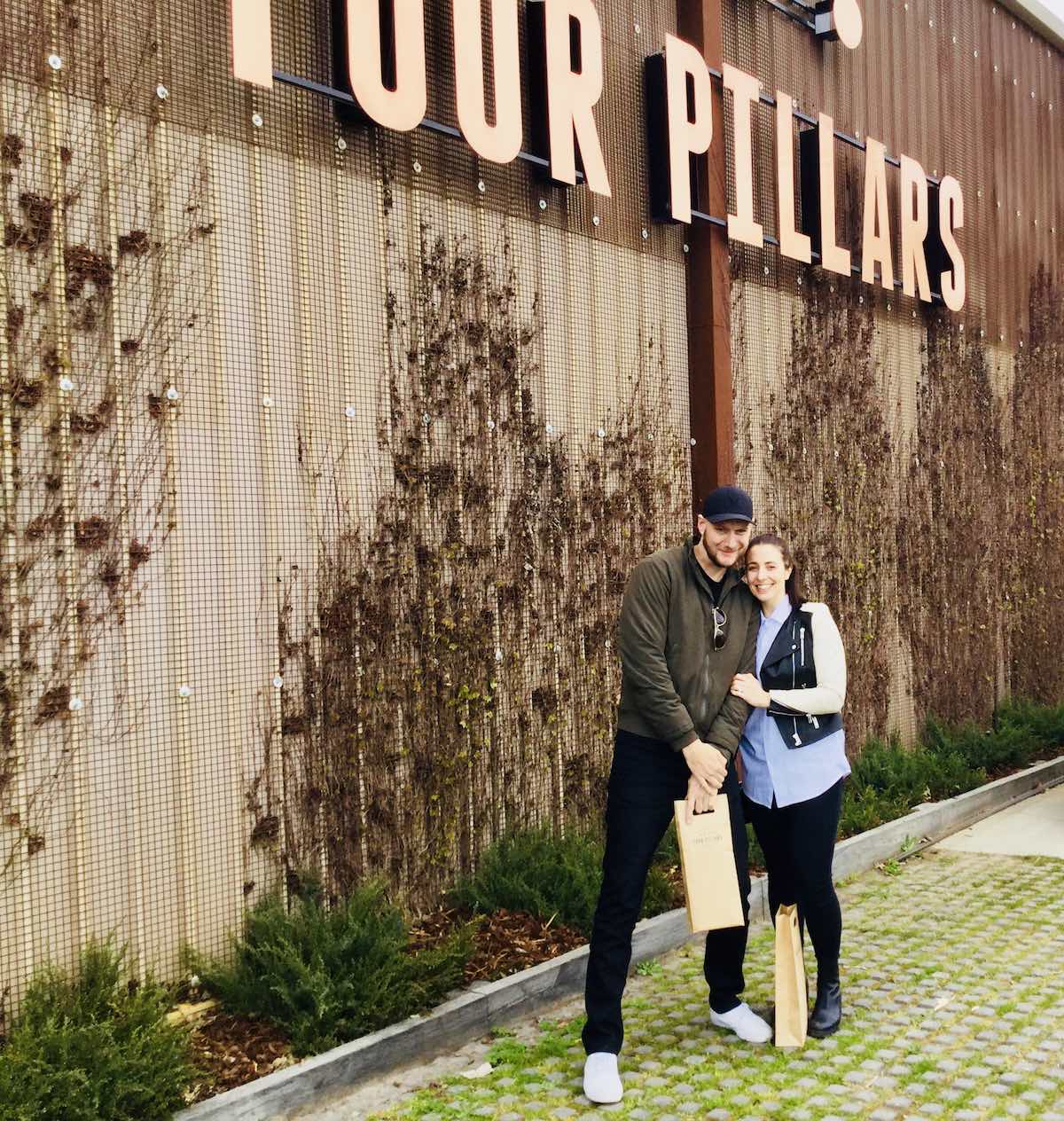 By now it was lunchtime, so John drove the lovebirds over to Yarrawood Estate where they enjoyed a gorgeous share platter together washed down with a glass of their finest wine, while looking out over the vines – and to top their lunch off, Erin's best friend had arranged for a bottle of wine to be brought to their table as a surprise birthday pressie – which was a gorgeous for her.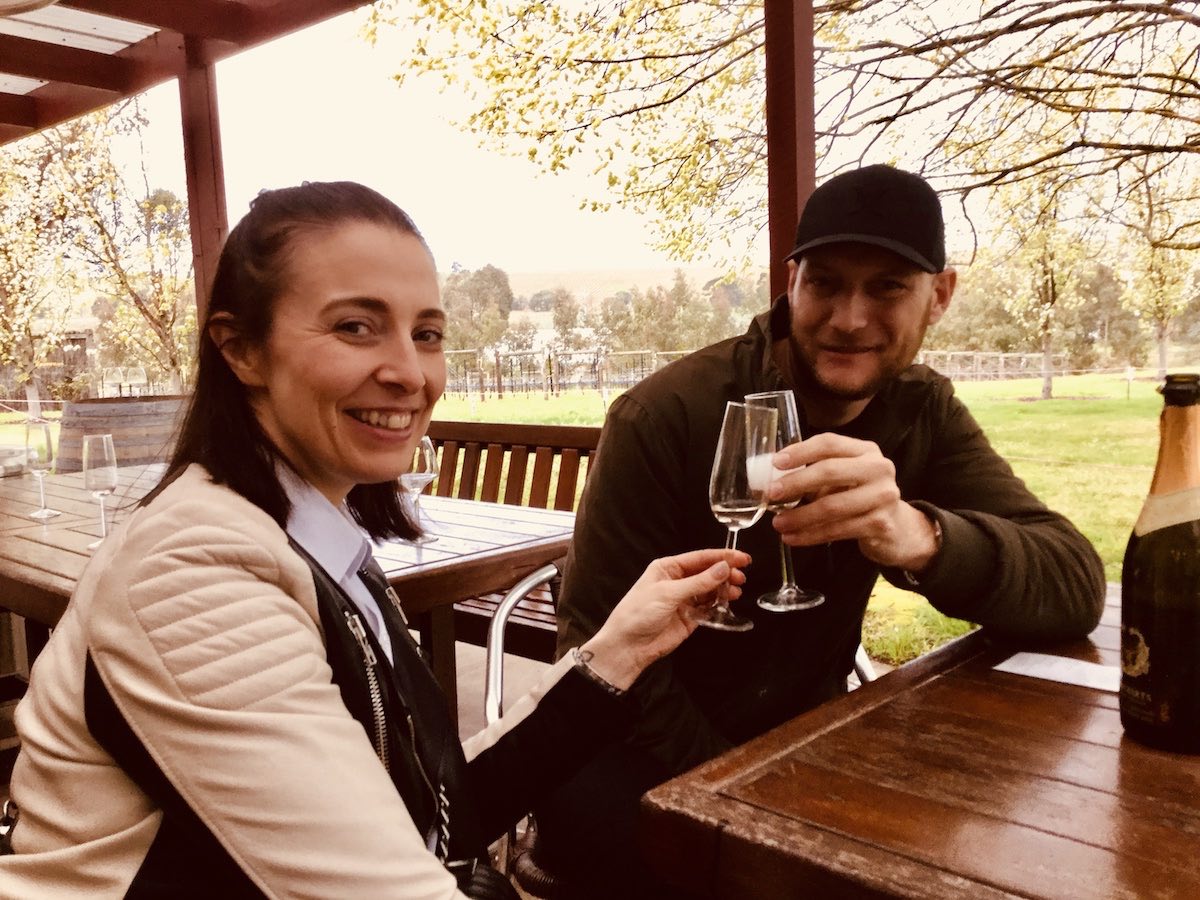 After their lunch, John drove them to Corniola Wines, a family run boutique cellar door where owner Lucy gave them a wonderful and fun wine tasting in the barrel room which doubles as their cellar door, with a cheese board, and a great array of Italian style wines to try.  Much to Erin & Gary's delight Lucy presented them with a bottle of her wine when she learned they had just got engaged that day!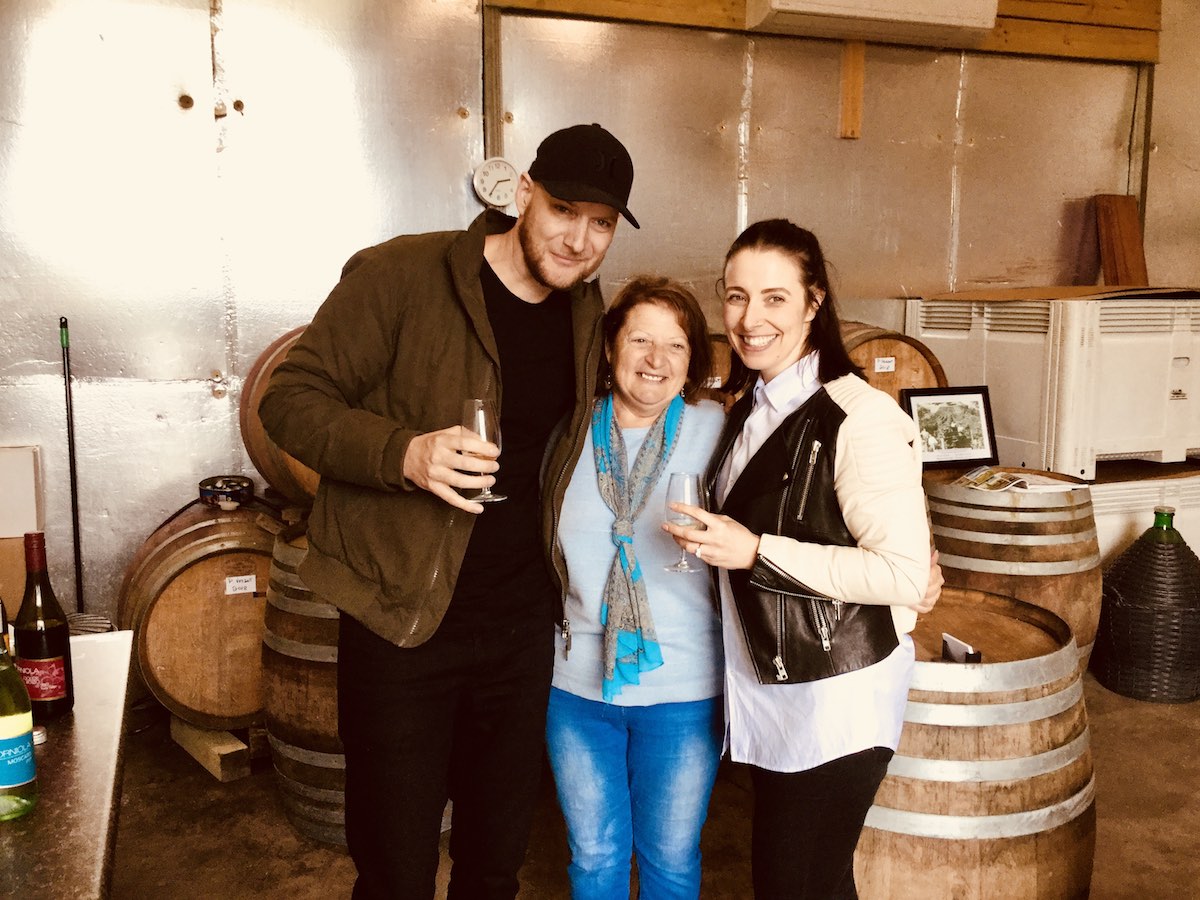 Meletos was next for a beer and cider tasting paddle of Napoleone's finest craft brews and yet again, the couple were presented with a bottle of wine when they heard they'd just got engaged!  The bottles were starting to stack up by now – we were all quite amazed!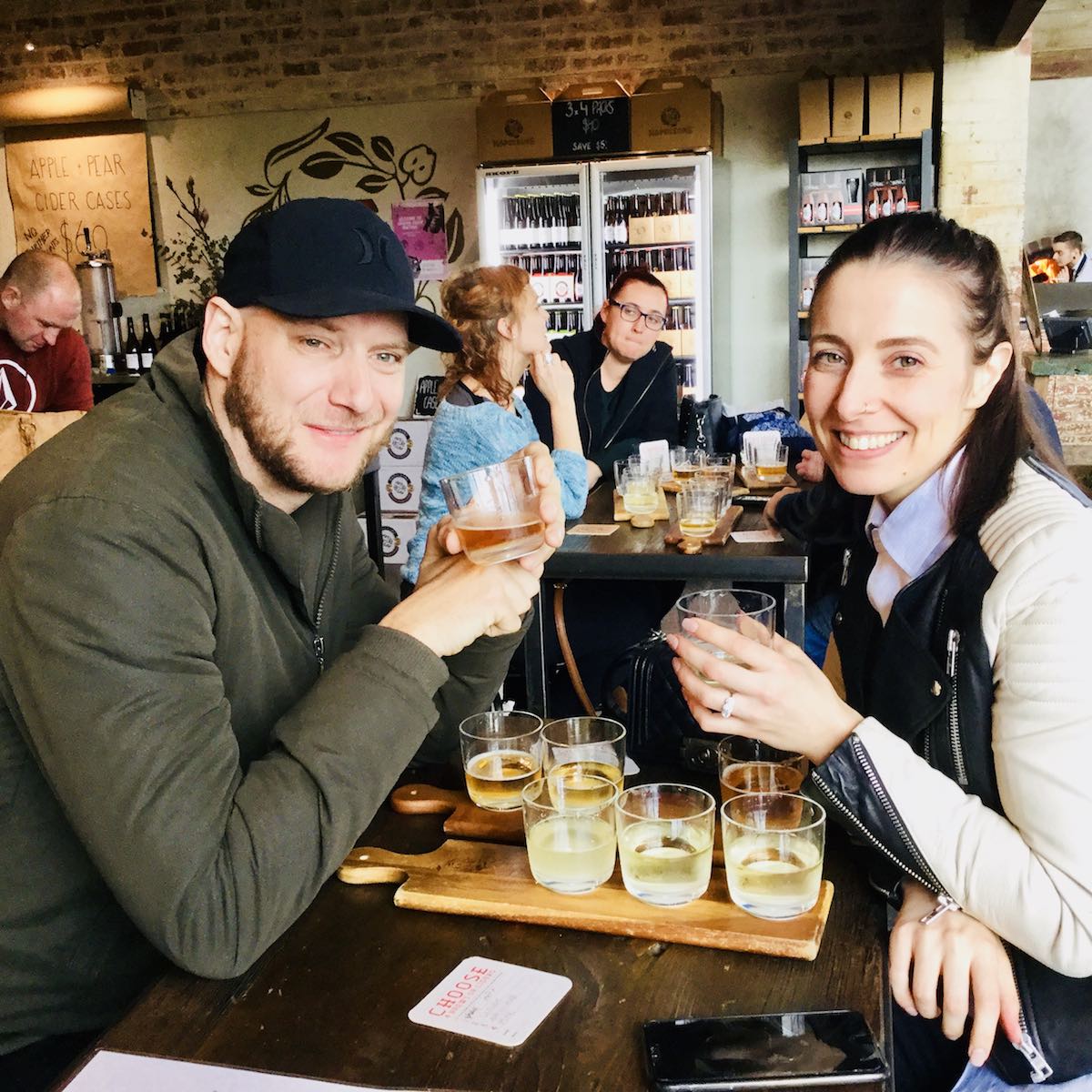 For their final tasting of the day they headed to St Huberts where they loved their wines and it rounded off a rather special day very nicely.
John drove them back to their accommodation at Wonga Park and as he dropped them off he presented them with a bottle of Badger Creek Blueberry Wine to mark their engagement – which made 5 FREE bottles of wine in total – and each a very different style Yarra Valley wine too, which will be a lovely memory for the pair to treasure.
So, if you are thinking of proposing to a loved one in the Yarra Valley, let us know as we seem to be THE Yarra Valley wine tour company for couples who are getting engaged!